Hermes CEO Axel Dumas on helming 'the world's biggest craft shop'
With profits of more than S$2 billion, Hermes is the smallest of the major luxury players but the biggest craft shop, a reputation the company can well afford thanks to its respect for craftsmen and Dumas' insistence on freedom of creation.
Axel Dumas, the 48-year-old chief executive of Hermes, the family-run French luxury house founded in 1837, is sitting in a large warehouse space near Vauxhall, London, discussing which Shakespeare play he considers most relevant in 2019.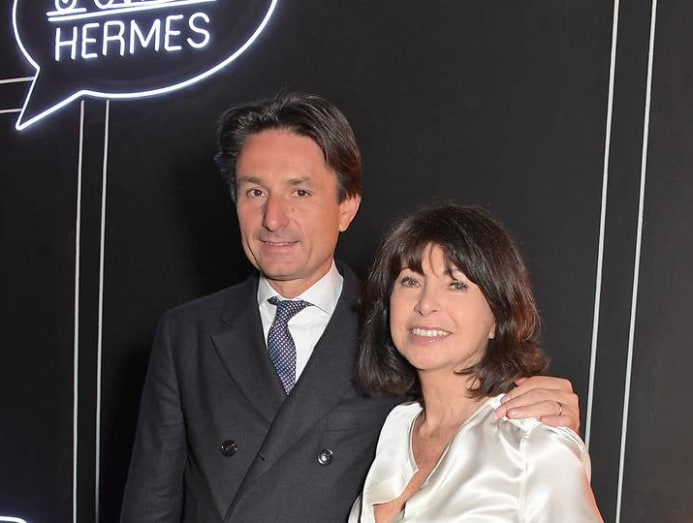 The space is part of a huge experiential event being staged to promote the brand's longstanding relationship with the UK, its biggest European market after France, and to celebrate Veronique Nichanian who, as artistic director of Hermes men's ready-to-wear since 1988, is now the longest-serving designer at a luxury house not created in their own name. The Shakespeare is a demonstration of Dumas' enthusiasm for the playwright whose work he returns to after every four books he reads.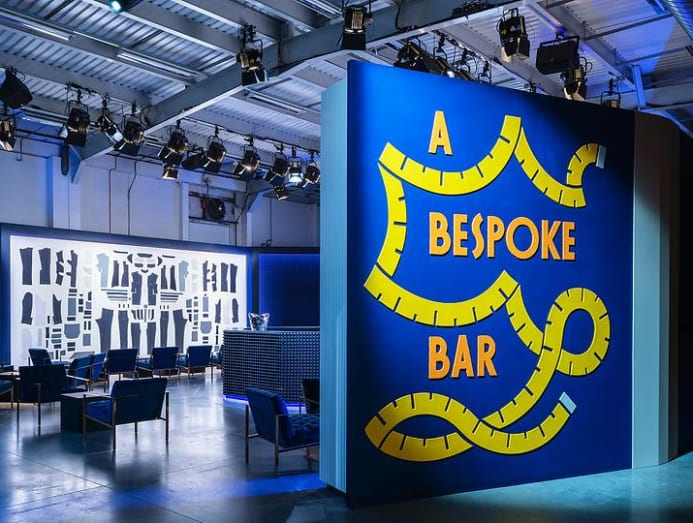 "I love Macbeth," he said of his favourite play. "But, for the present time, the one that really resonates is Othello. You've got this great hero who I think has lost his ability to see reality as being as complex as it is, and sees it with such single-mindedness he becomes a villain. I think what's telling for the moment is that we have a complex story but because we are less and less able to deal with it, everybody is radicalised into thinking they can do it in their own way."
It certainly seems an apt description of the UK's current political stalemate. Is Dumas guilty of such obstinacy? "I am never dogmatic," he insisted. "The main value I try to keep in the company is freedom," he continued. "Freedom of speech, freedom of thought and then the freedom of creation."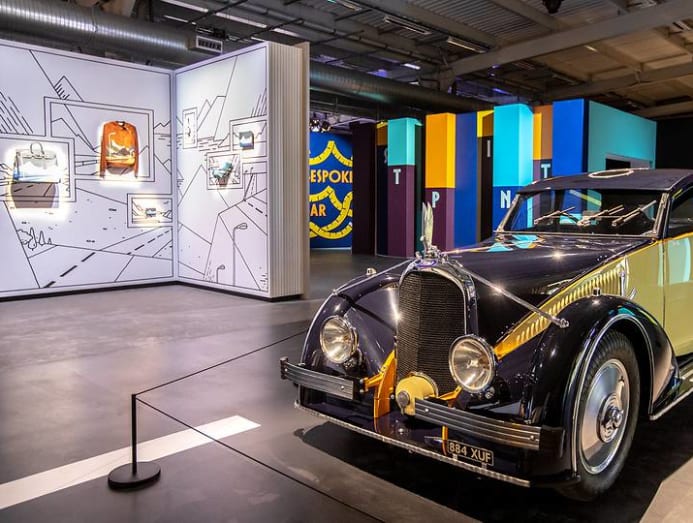 While once the dramatic plot twists at Hermes might have been worthy of one of Shakespeare's more lurid dramas – in particular the resolution of a court battle, in 2014, in which the group fought off the possibility of a hostile takeover by Bernard Arnault's LVMH group by persuading family members (in 2011) to pool their shares in a holding company that forbids them from selling for 20 years – the present mood at Hermes is akin to one of the Bard's bucolic pastorals. Appropriate enough for a chief executive who likens his role to that of a gardener: "planting the seeds for the tree of tomorrow and tending to your roses every morning".
The poet-philosopher credo might sound a little quaint but Dumas can afford to be expansive. In the company's 2018 results, published on Mar 20, the group's consolidated revenue amounted to €5.9 billion (S$9 billion), up 10 per cent year on year, with a 15 per cent increase in net profit to €1.405 billion. Hermes reported a strong presence throughout the world, with a sales growth of 14 per cent in Asia (excluding Japan) and a 12 per cent increase in the US.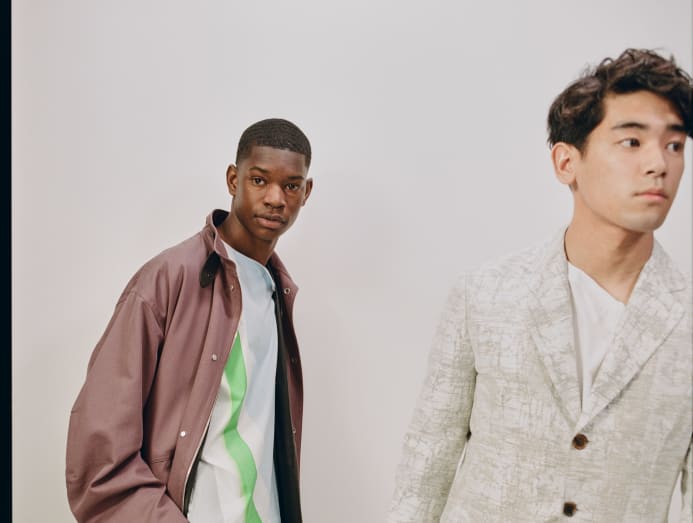 The Hermes garden continues to grow. And arguably it's for precisely the more idiosyncratic ideas that Dumas advocates – just as his forebears did before him – that the house is currently so fruitful. For instance, Hermes has never had a marketing department: "Our new perfume is called Jardin sur la lagune," said Dumas, pronouncing every syllable in a lugubrious drawl, "which should be proof enough that we have no marketing department." Instead, the brand takes a more Darwinian approach to its wares. "We almost never do a product launch," Dumas explained of the group's 15 categories, which include ready-to-wear, perfumes, jewellery, silk and leather goods. "We create novelty, we let creativity lead and then we see what survives . . . "
He extends the same freedoms to the group's store managers, each of whom has free rein to pick what they want to carry in their store with scant regard for minimum orders. "The buyer has all the power," said Dumas, "every store manager has the ability to decide his own assortment." It sounds bonkers, but it works. "When I arrived at the leather department, the first thing the finance department said to me was: 'We need to stop orders of the bags that are less than 10 units,' " said Dumas of his early induction as chief executive, a role he assumed in 2014 after a stint in banking. 
"And I said: 'OK, how much does it represent from the total order?' And they told me, 15 per cent. So, of course, I said, I'm not going to get rid of 15 per cent of the leather business on my first day. And sometimes there are 10 units of the same bag spread over our 310 stores. And a lot of people will never see it, but I love the idea. OK, on the negative side, in terms of supply chain and organisation of production, it's less efficient," he conceded. But the system works in other ways: "It obliges Hermes to be multi-local and diverse."
With its focus on diversity and a curated approach to sales in local markets, Hermes has found itself fashionably on-message as the rights and wrongs of global expansion have become an industry preoccupation. "I think what is nice for Hermes is that the macro of China is good, but we are still micro," said Dumas of the brand's position in Asia. "We didn't decrease during the slowdown in 2015 for corruption because we had a very different clientele at the time, so we were maybe the only ones who still grew. And then after that, [in] 2016/17 we grew again." But things have changed since 2009 when the Asian market first exploded. "It's much more polarised. I think we still have some very good macroeconomic trends for China but to be successful you need to have your own micro strategy: it's about your product, your relevance to the client, and the faithfulness of them also."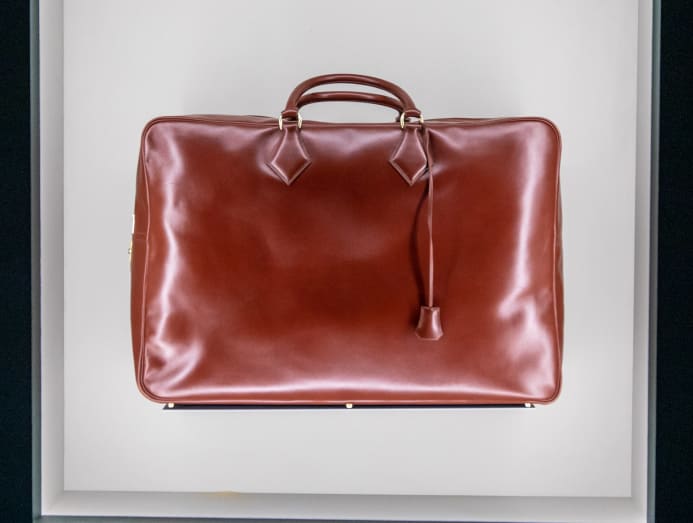 Another hot topic, sustainability, is also an area in which Hermes has found itself a leader. "I do believe, and you can challenge me on that, that at Hermes we are much more part of the solution than the problem," said Dumas of the environmental issues now plaguing the business of fashion. "First of all, we have the utmost respect for the natural material that we use, and that can only work in a sustainable environment in a relationship with nature. And secondly our bags are made by hand, for 16 hours apiece, which means that in terms of usage of energy we are very low. We don't produce a lot, and also we have a lot of people in the company who repair product."
If any company were to represent the edict that we should buy less but buy better, Hermes would be it. But quality materials are becoming harder to come by. "Leather is not as good as it used to be," said Dumas. "And it's a real fight. Ten years ago, it was the skills shortage among artisans that worried me the most. And we found a way to organise schools with our education minister, and we also have a great internal school to train new craftspeople. Today, my greatest worry is the quality of material and where we should continue to invest."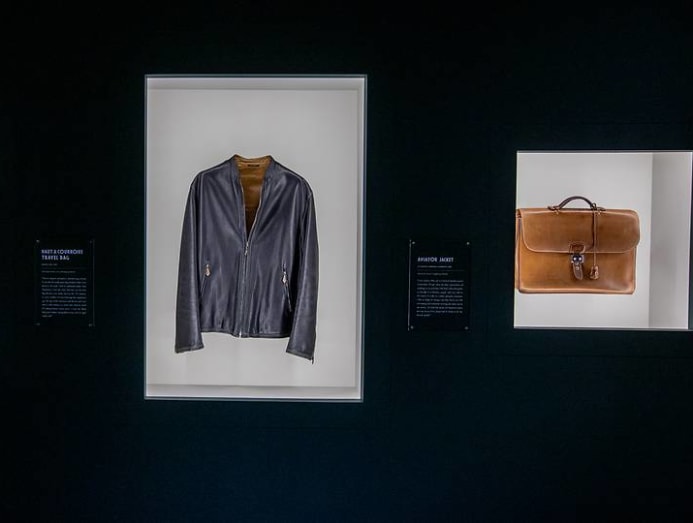 Unlike most other luxury brands which produce, according to Dumas, around a "maximum" of 25 per cent of their product in-house, Hermes makes 75 per cent in its own factories. "We make it in France or wherever there is the most cultural history and the most know-how to do it," said Dumas. "I am not snobbish about it."
"Respect for the craftsmen" remains at the core of the business. It's what makes the group, with all its gloriously esoteric offerings – from the scarfs created by a global pool of part-time designers (including Kermit Oliver, the Waco-based former postman who has contributed 17 scarf prints to the house since 1980) to the nourishing leather balm sold in its saddlery department, or the deliciously perfect "Constance" handbag, first launched in 1969 and delivered this autumn in wallet-sized proportions – so authentic.
"For me, the first employee in Hermes is the craftsman," said Dumas. "Then the second is sales associate and then there are the people like me in the office. In other companies you will see the marketing department being first . . . The concept I try to have for the company is to remain a craft shop. That's what we are, the smallest of the luxury companies and the biggest craft shop around. And I think this association between the craftsmen, the creativity and our level of exigence for quality is what makes the company unique. We are the Last of the Mohicans," he said, throwing yet another literary reference into the mix. "But I hope our version has a happier ending."
By Jo Ellison © The Financial Times