It's about time: Hermes' new multi-sensory exhibition opens in Ngee Ann City
A new Hermes exhibition in Ngee Ann City – 'Time, A Hermes Object' – explores the emotional, not chronological, aspects of time using light, sound and motion effects.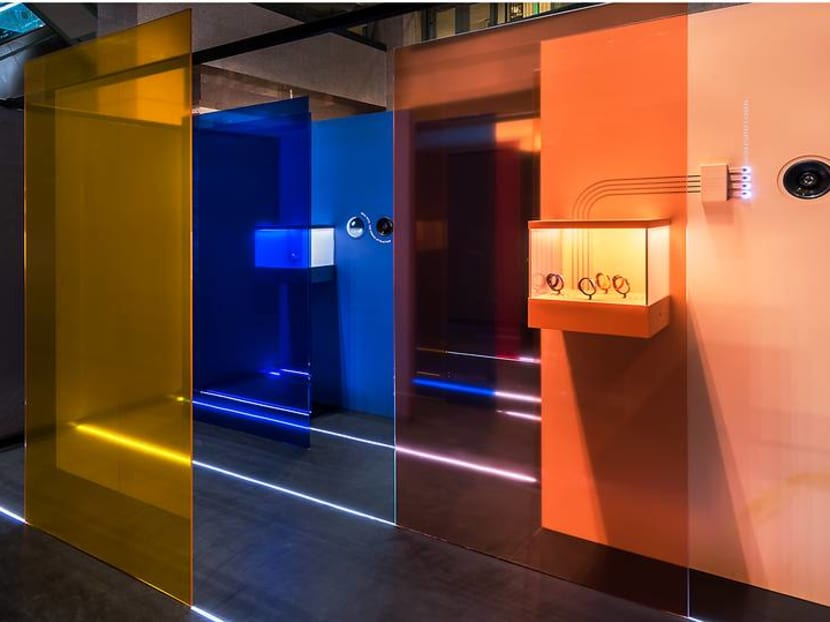 It's a funny thing, time. Since the dawn of civilisation, Mankind has tried to quantify its existence by scaling down its vastness, measuring it, dividing it into sequences. We've invented sundials, calendars and wristwatches to chart the passage of time. We've even created anti-aging cosmetics in an effort to 'reverse time'.
Time, of course, cannot be reversed. Or controlled. It does, however, have the ability to stir up powerful emotions and memories. Think of all the instances you began a conversation with "Remember the time…?"
This is the premise of a new Hermes exhibition that opens today (Friday, May 24) and runs until Sunday, Jun 2, 2019 at the Level 1 atrium of Ngee Ann City. Titled Time, A Hermes Object, the exhibition comes hot on the heels of the just-concluded Hermes Heritage – In Motion presentation at Liat Towers.
Rather than showcase objects or dioramas in chronological order, Hermes's 'time observatory' invites visitors to experience the emotional and sensorial aspects of time. Lose yourself in a colourful labyrinth (representing different time zones – geddit?) where time behaves in strange ways.
Interactive elements, such as mysterious pulsating lights, signal you to play with time. Or is it the other way around? As you progress through the spaces, sound recordings played on loop reveal secret conversations and strange stories. Watches appear and disappear in their display cases.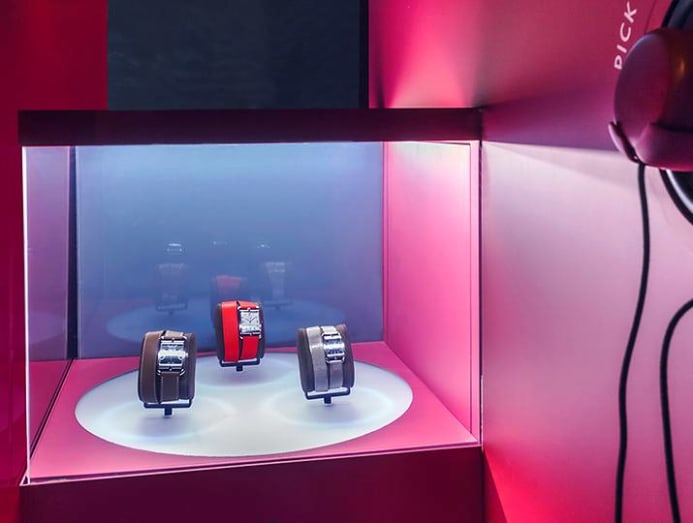 Linger should a particular watch catch your fancy – on show are this year's novelties, the Arceau L'heure de la lune and Galop d'Hermes, as well as new iterations of Hermes's bestselling Carre H and Cape Cod lines – or drift past if none do.
Visitors are free to speed up or slow down as they explore the exhibition, of course. Because isn't that the whole point? And, at the end of your visit, remind yourself of the ephemerality of time. After all, this exhibition won't be around for long.
Time, A Hermes Object runs from May 24 to Jun 2 at the Level 1 Atrium of Ngee Ann City. Admission is free.