Why Hermes's new home collection has triggered our nesting instincts
Looking to breathe new life into your living space? Here is our edit of the items to covet from Hermes's 2020/21 furniture and homeware collection.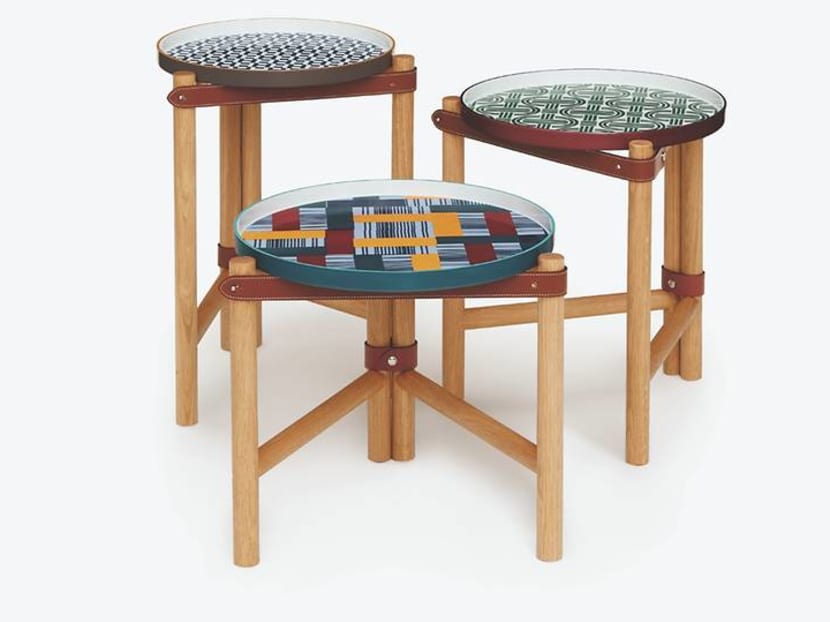 French luxury house Hermes may have had its roots in handcrafted saddlery, but these days, the maison's leather handbags have become the ultimate status symbol for the well-heeled. Hermes has also diversified the business beyond the fashion realm. In 2011, it launched a home furniture line, which includes everything from art objects and upholstery fabrics to armchairs and coffee tables. 
More than just decorative items, each piece of Hermes furniture features smoothly incorporated functional elements. If you're looking to redecorate your abode, here are some covetable novelties from Hermes's 2020/21 home collection.
JASPER MORRISON ARMCHAIR, CHAIR AND TABLES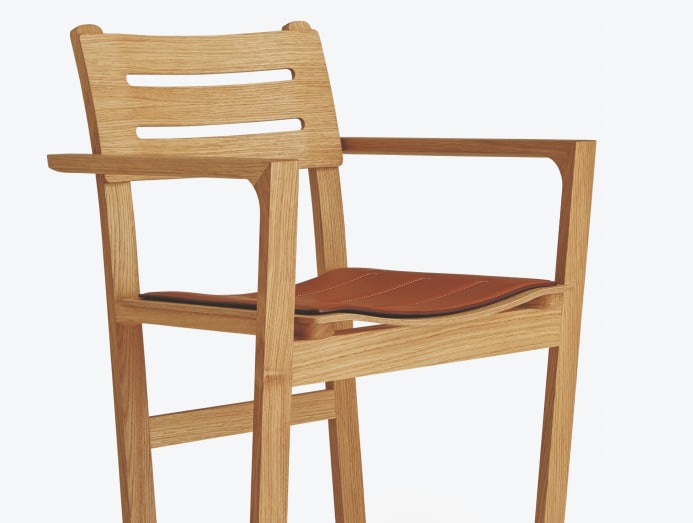 A key piece in Hermes's latest collection is an iconic chair by British designer Jasper Morrison from 1997, now accompanied by an armchair and table. The slatted chair backs are crafted from a single piece of wood, while the seats feature apertures in which a saddle-stitched leather pad sits perfectly for added comfort. Also designed by Jasper Morrison, the table features a bevelled top, with slanted legs and crisp corners that are rounded on the inside.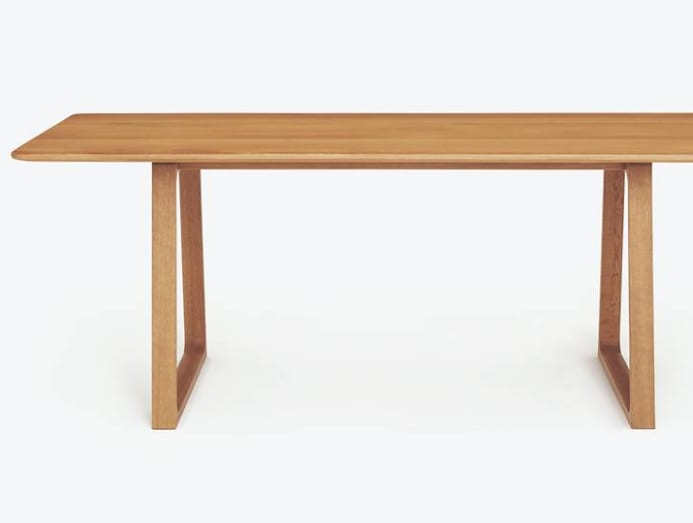 ATOUT D'HERMES GAMES TABLE
A whimsical offering from the maison, this games table incorporates two reversible games surfaces in leather marquetry, perfect for playing cards, chess or backgammon when hosting guests at home. The table features concealed compartments in sheathed H bullcalf for storing playing pieces, dices and counters.
LES TROTTEUSES D'HERMES SIDE TABLES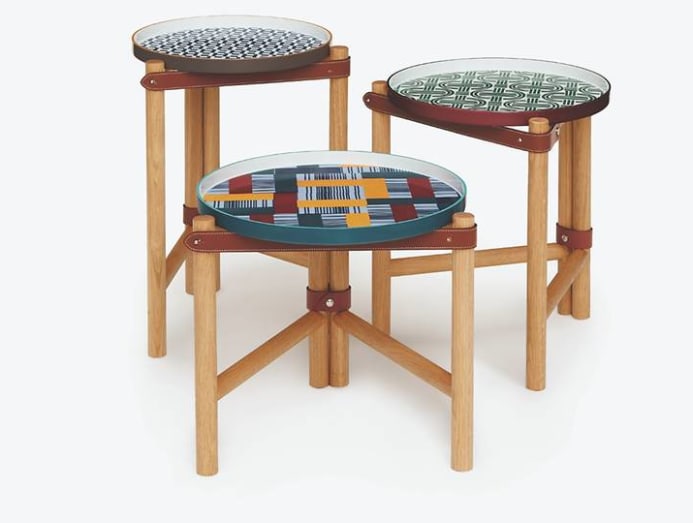 These Les Trotteuses d'Hermes side tables, available in three varying heights and diameters, pay homage to Hermes's legacy as a saddle maker. The colourful motifs of the porcelain tops, along with leather details, recall bridles and reins of the equestrian world. The wooden bases of the tables are crafted in solid oak, folding in and out with ease.
KALA VASE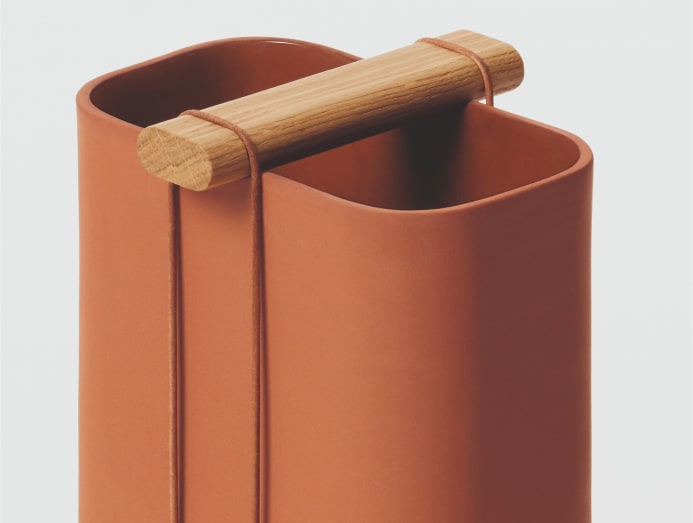 Among the collection's decorative items is the Kala Vase – a rectangular vase that is sure to become the object of admiration. Clay – a material used for the first time in a Hermes home collection – is moulded to obtain the vase's shape. At the top of the vase, an oak handle is held up by a leather strand, connected to a mechanism that makes it detachable.
THEOREME H CASAQUE BOXES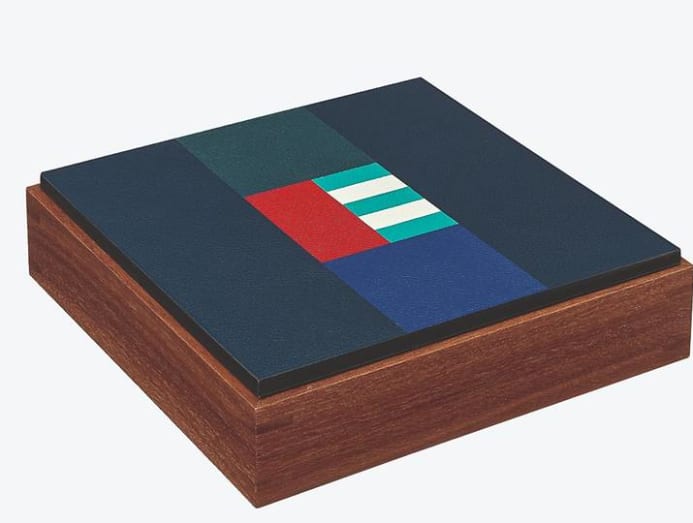 Hermes's exquisite leather marquetry is featured on these square boxes, made in solid wood such as cassia, mahogany and sapodilla. The colourful, geometric patterns that feature on the leather lids are inspired by jockey silks.
ESCALATOR RUG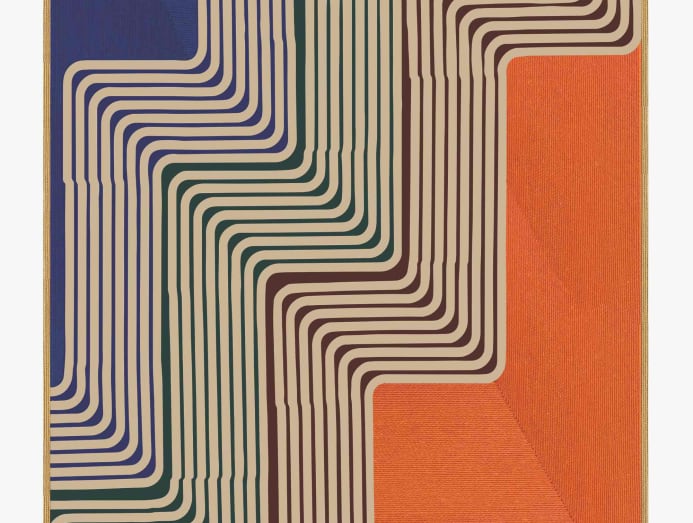 This cotton rug, designed by Gianpaolo Pagini and embroidered by hand, features an architectural motif inspired by escalators. The labour-intensive process, in which fine cotton cords are embroidered atop a linen backing, give way to beautifully curved lines and swathes of colour.