How a visual artist created the most mesmeric pavilion for Hermes at Watches and Wonders 2022
We speak to the Canadian artist who captured Hermes' capricious notions of horology and expanded it into a space unlike any other.
This year's Watches and Wonders, a five-day horological event bringing together the biggest names in watchmaking, lived up to the fair's name. There were watches and they were full of wonder. But not to be forgotten were the massive booths they were displayed in, as the respective brands sought to create fantastic worlds that expressed their spirit and stories through larger-than-life boutiques.
Van Cleef & Arpels had its glittering garden, Panerai had its underwater world, and Roger Dubuis, dramatic as always, had sound effects that would occasionally tear through the general quiet of the expo. But Hermes had a different idea.
Unlike the elegant, wooden basket-like pavilions it used to erect at Baselworld, the maison decided that its Watches and Wonders debut should be far more whimsical and abstract, just like its star novelty: the Arceau LeTemps Voyageur. With the theme of travel in mind, Hermes enlisted the help of digital artist Sabrina Ratte to create a surreal and immersive world for participants to get lost in.
"What I liked about the watch apart from its nice design was that it was made up of imaginary elements," says the 39-year-old Canadian, referring to the fictional map that decorates the dials of the Arceau LeTemps Voyageur. "It made me want to explore an impossible world, but one that was still reminiscent of the world we know."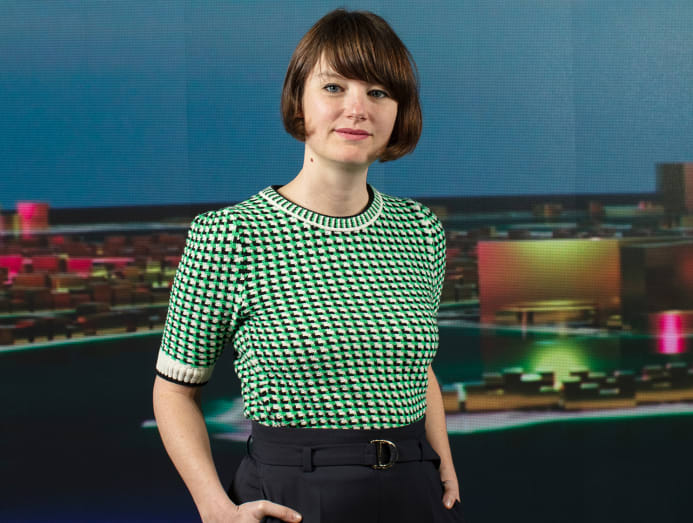 While contemplating "how technology has transformed our vision of time and space", Ratte got the idea to use images from satellites and Google maps and then give them "a magical, utopian spin to them". In practice, this became a large video screen that spanned the entrance of the Hermes pavilion, with the looping scenography depicting colourful, reimagined landscapes. For the rest of the space, Ratte created 12 interactive window displays for visitors to interact with, and view the watches within them in different video scenes.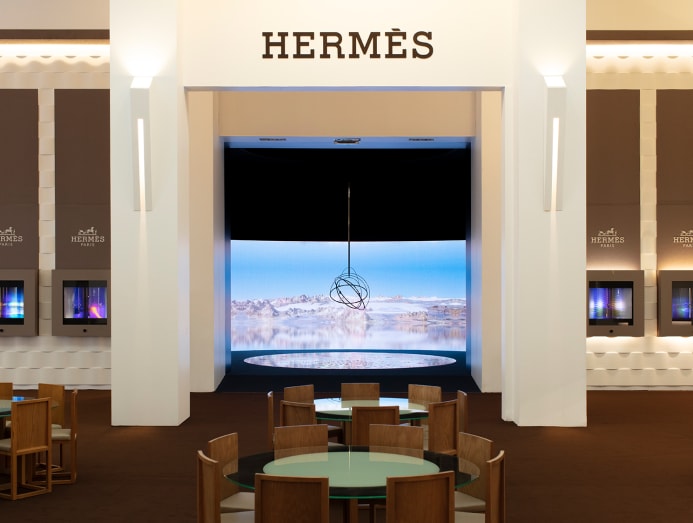 "Time is like a medium, like a material that you can manipulate," she continued. "And it's a very powerful one because you can impose a rhythm on the viewer. So this space is supposed to be a contemplative experience where you can let go of control and experience a different sensation of time." Music by her long-time collaborator Roger Tellier-Craig helped accentuate the dreamy mood. 
The entire installation took Ratte about a year to complete, and she admitted she had really pushed herself creatively for the project. She had never before worked with a watch brand, and her experience with 3D printing had always been small scale.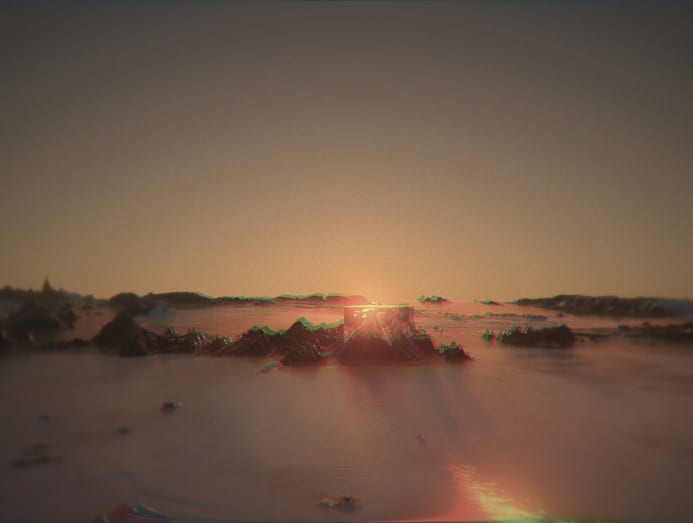 She also partnered with the team that dresses the windows of Hermes' boutiques in France for the 12 displays, and "learning how to make things physical when [she] had always worked with the virtual was such a different metric" but one she greatly enjoyed. "I also had to learn to communicate my artistic intent to people on the technical side of things, and the interactive aspect was also quite new to my practice, so it was very challenging."
Fortunately, the synergy between brand and artist was seamless. "I felt like Hermes also wanted to get out of this pragmatic approach to time. They wanted a more magical, less lifestyle-oriented story to tell," she quipped. "And when I visited their manufacture, everyone there was so nice, and they trusted me and encouraged my idea, so I felt very free to create this environment. It was a nice surprise because sometimes commissions can be very rigid. Hermes really had this openness with art."
Philippe Delhotal, creative director of Hermes Horloger, chimes in in agreement: "When you walk into [Palexpo, where Watches and Wonders was held], you can see lots of brands wanting to control time, to master precision. We prefer to think of time as playful. Time is an Hermes objet. It is something emotional. It opens doors to other universes. It's a chance to work with artists like Sabrina."
Ratte's vision was to create a universe where visitors could feel like they entered a different time zone – the most obvious nod to the watch – but she doesn't mind if the experience is interpreted differently.
"I don't necessarily want people to get something specific out of my work. I want them to project their own experiences from their lives into it," she explained. "I love it when people tell me, 'Oh, I saw this in your piece' and it's not at all what I expect. That means they have appropriated the piece and made it their own, and that's something very fulfilling to me."