Presenting the latest high jewellery collections from Bvlgari, Cartier, Louis Vuitton and more
These high jewellery collections take you on an emotive journey through travel and exploration.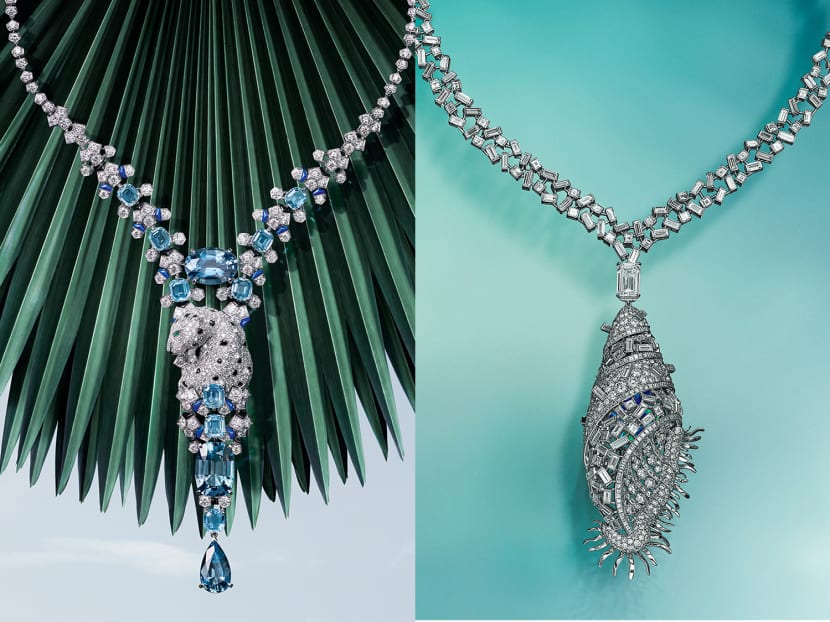 The eye has to travel for the heart to sing. Or, at least, that seems to be the overriding message that the latest high jewellery collections from the world's biggest maisons are putting forth. While some invite you to embark on a whirlwind romance through Europe's greatest cities, others offer their arm for a languid stroll through gardens in full bloom. For the more adventurous, there are sojourns to the depths of the ocean and even Wells-esque journeys back through time to the birth of the planet itself.
Confident exuberance has replaced the trepidation of the past three years, and the theme of travel (in both the literal and metaphorical sense) has come up tops to inspire wanderlust and wonder. Nothing but the most masterful artistry and exquisite stones have brought these grand ambitions to life. The results are ones that any jewellery lover can rejoice in. These gems were made to awe, captivate and take your breath away.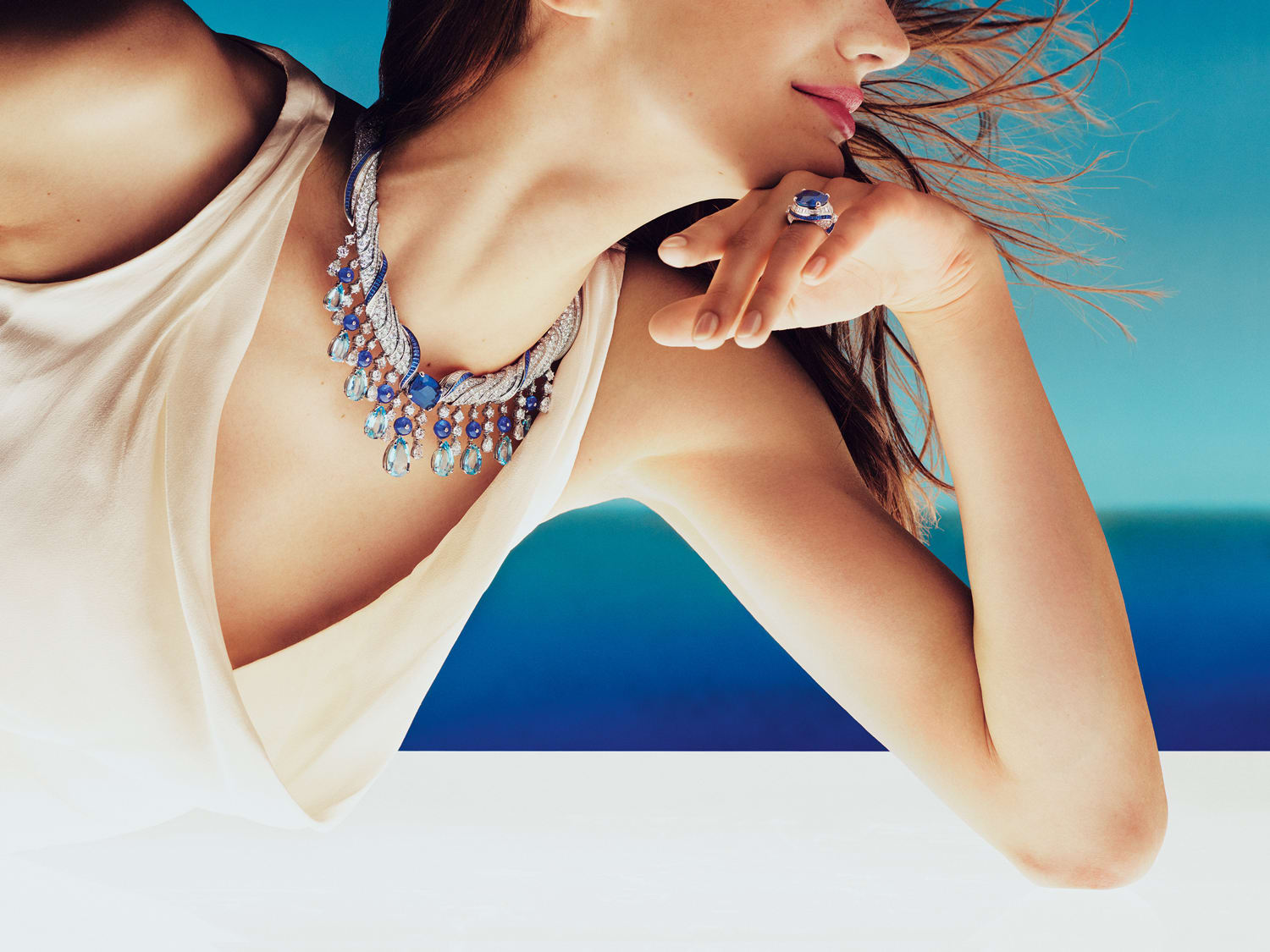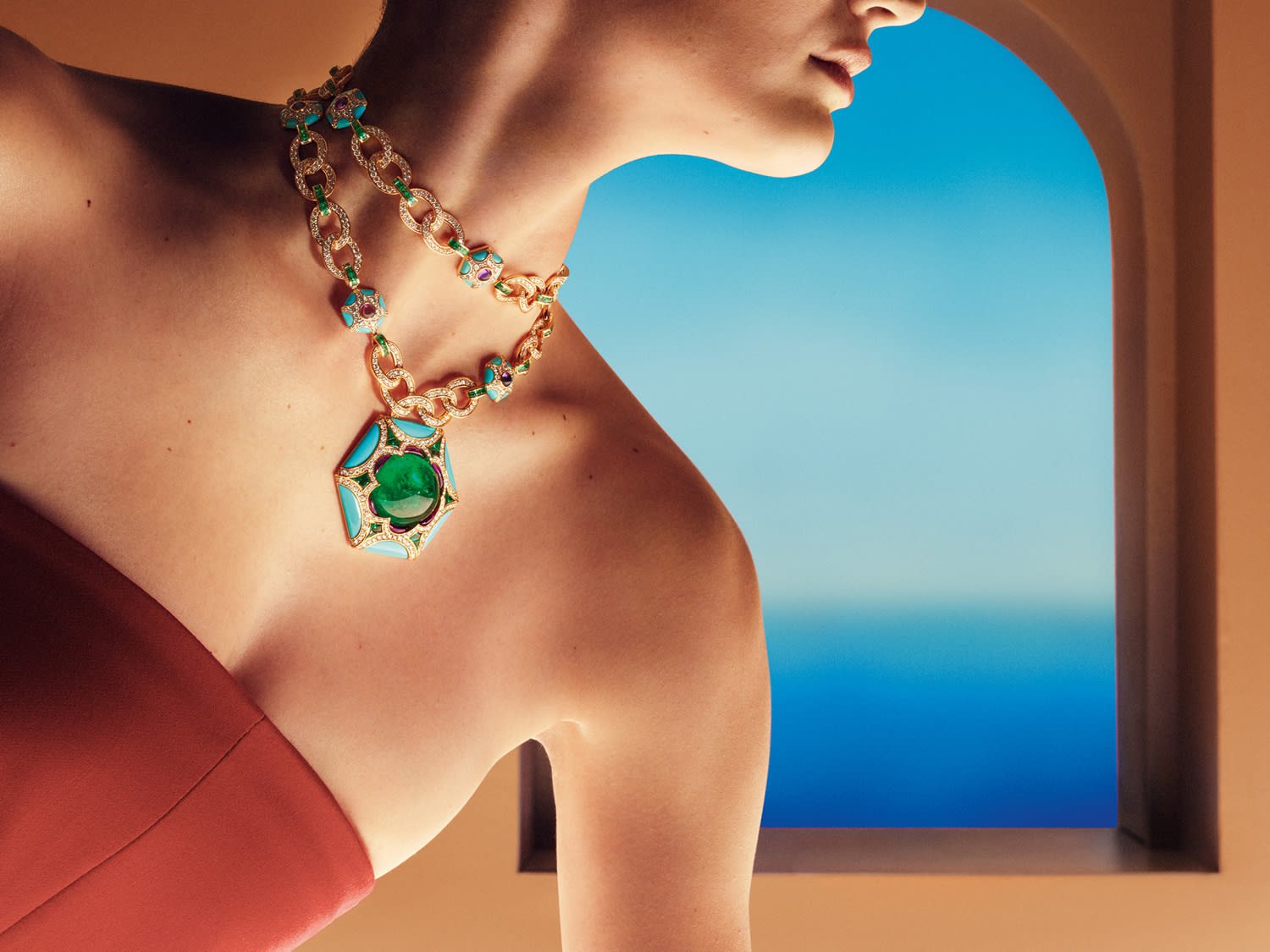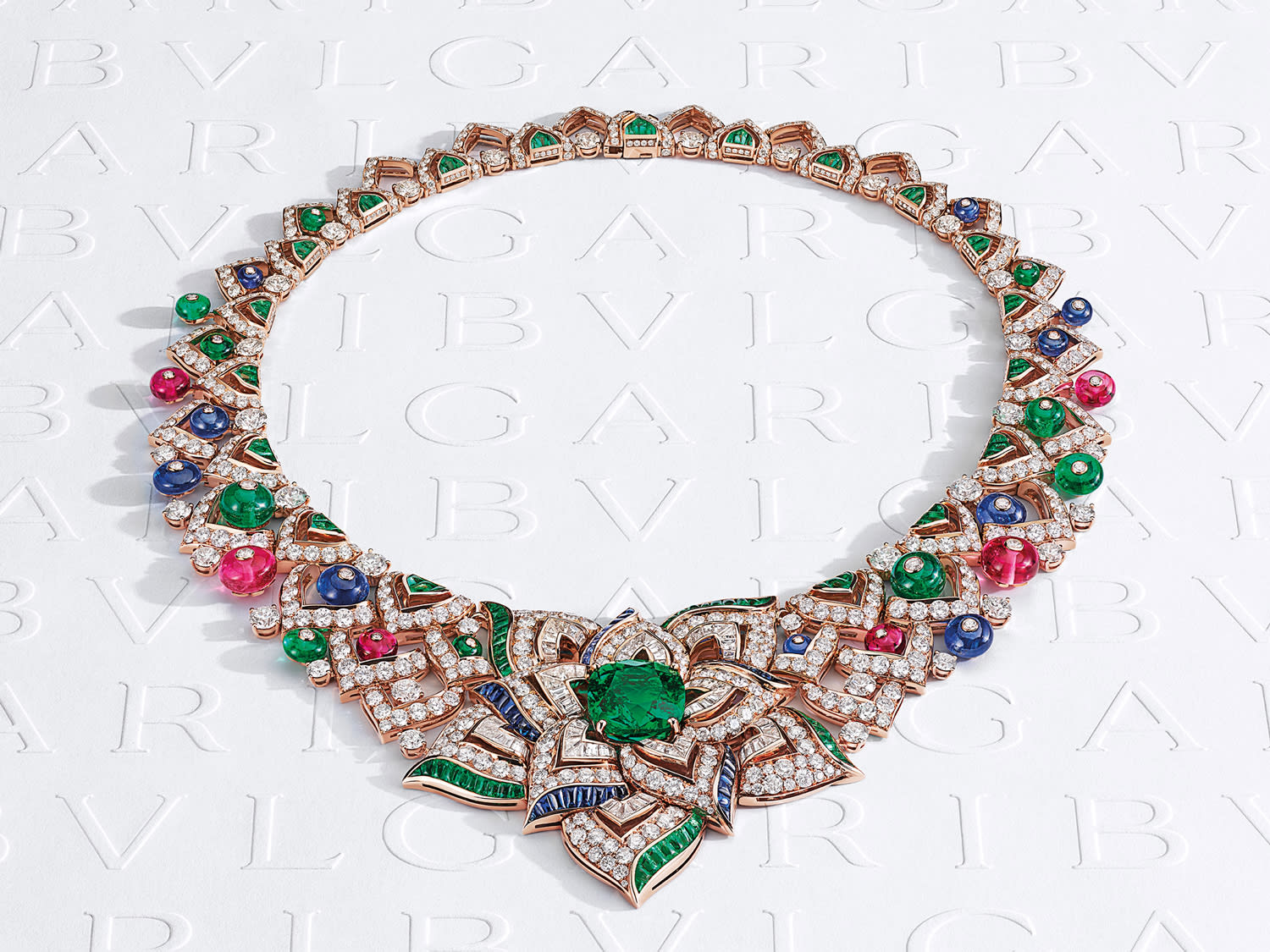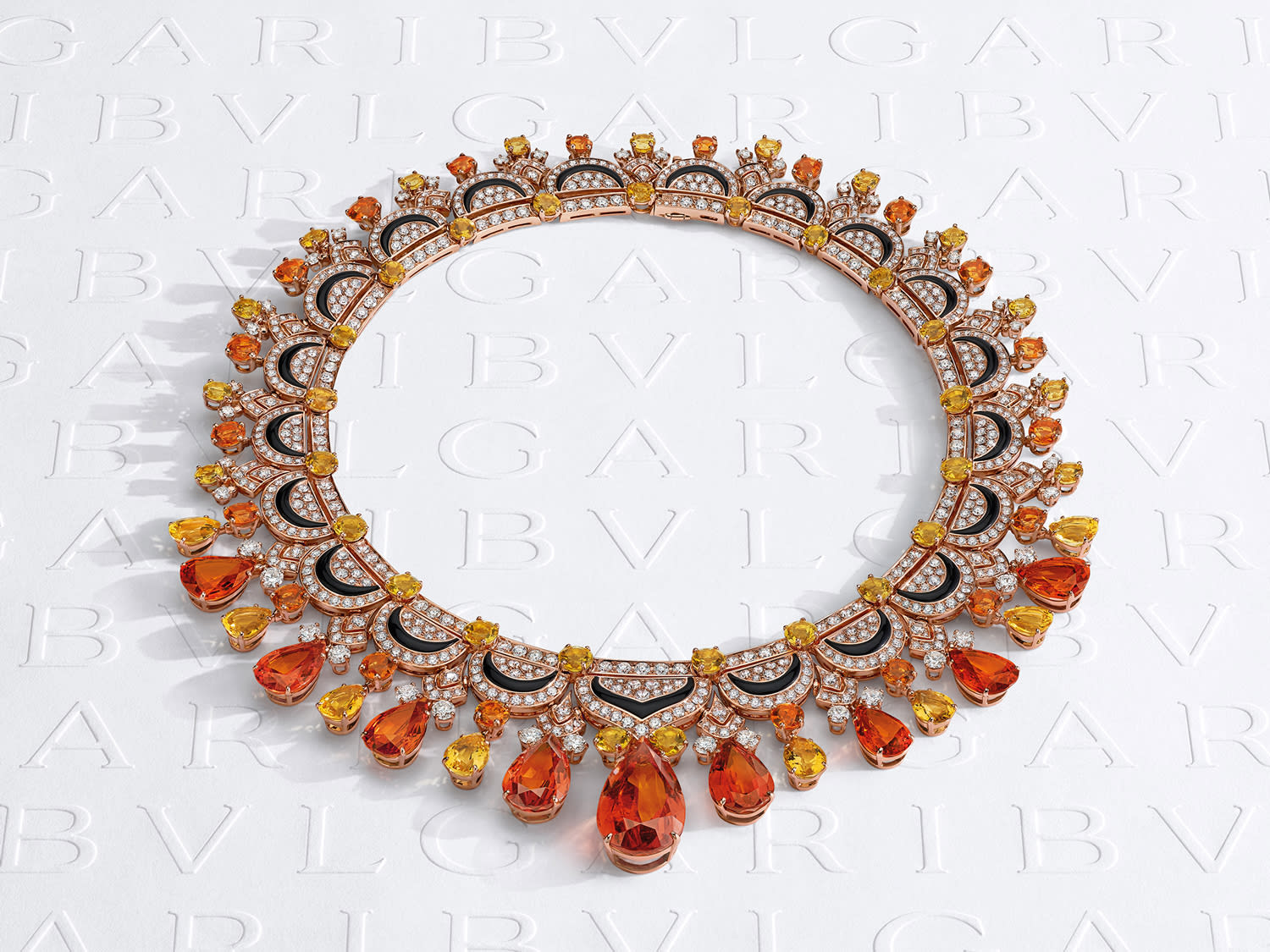 Nowhere was this clearer than at Bvlgari, which set out to impress to no end when it unveiled a staggering collection of 400 voluminous designs at its Mediterranea launch. Using the journey that founder Sotirio Bulgari made from Greece to Italy as a stepping stone, the collection pays homage to the beauty, culture and history of the region through three themes: Southern Radiance, which celebrates the sun-kissed landscape and architecture of Southern Italy; Roman Splendor, which looks to the ancient history and iconic monuments of the brand's birth city; and East Meets West, which pays tribute to the Mediterranean Sea's historical significance as a place of convergence for trade and culture. Bursting with colours from a trove of sizeable gems that range from luscious cabochons to custom cuts, Mediterranea presents high-octane glamour delivered in true Bvlgari style.
CARTIER'S LE VOYAGE RECOMMENCE
Never to be outdone, Cartier's latest high jewellery collection presents a similar proposition but through the distinct French lens for which it is famed. Le Voyage Recommence (meaning "the journey begins again") comprises over 80 creations that delve deep into the design fundamentals that reinforce the Maison's very foundations, before bringing them back to light through a fresh, modern perspective. Strong, clean lines weave themselves into architectural forms that contrast manmade geometry with organic curves, the literal with the abstract, and stark volume with absolute lightness — all to set the stage for the magnificent gems that are so associated with the Maison. Pushing the boundaries of savoir-faire and innovation, Le Voyage Recommence is a masterclass in discordia concors that can only be delivered by the most masterful hands.
VAN CLEEF & ARPELS' LE GRAND TOUR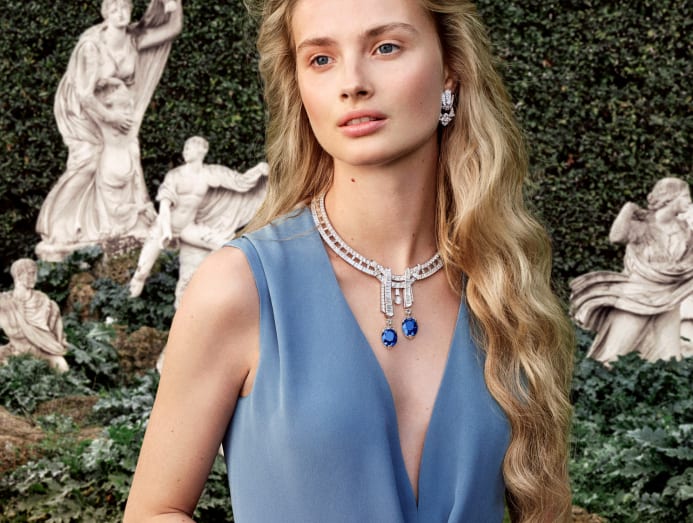 Inviting us on a journey of a different kind is Van Cleef & Arpels' Le Grand Tour raconte par Van Cleef & Arpels, which takes for its inspiration the five-century-long tradition of the big OE (Overseas Experience) that European aristocrats used to embark on. The expedition, which lasted two to three years in various places across the continent, was seen as a practical education that broadened the mind as much as it forged one's character. If this sounds uncannily familiar, it would be because another luxury brand had tapped into this inspiration just last year. But Van Cleef & Arpels' treatment of the subject matter is so vastly different and multi-dimensional that that's where the similarities end. Marrying the traditions of jewellery and the decorative arts, and melding different art periods and cultures, this multi-wear collection brings you on an imaginative tour through Europe's greatest hits for ones you can call your own.
While Van Cleef & Arpels looks primarily to civilisation for its haute creations, it's Mother Nature that plays muse to Piaget's latest 52-piece collection, which includes 11 high jewellery watches that revisit a particular speciality of the Swiss jeweller: Hard stone dials that inject a potent dose of colour and vibrance into its creation. Using an archival 1969 collection by its founder Yves Piaget as a starting point, the new contemporary designs in Metaphoria recall the energy and beauty of its muse through organic forms, fluid lines and the brand's signature play on materials. Insect elytra, straw and precious wood, find their place amidst scintillating gems and precious metal to wondrous effect.
CHAUMET'S LE JARDIN DE CHAUMET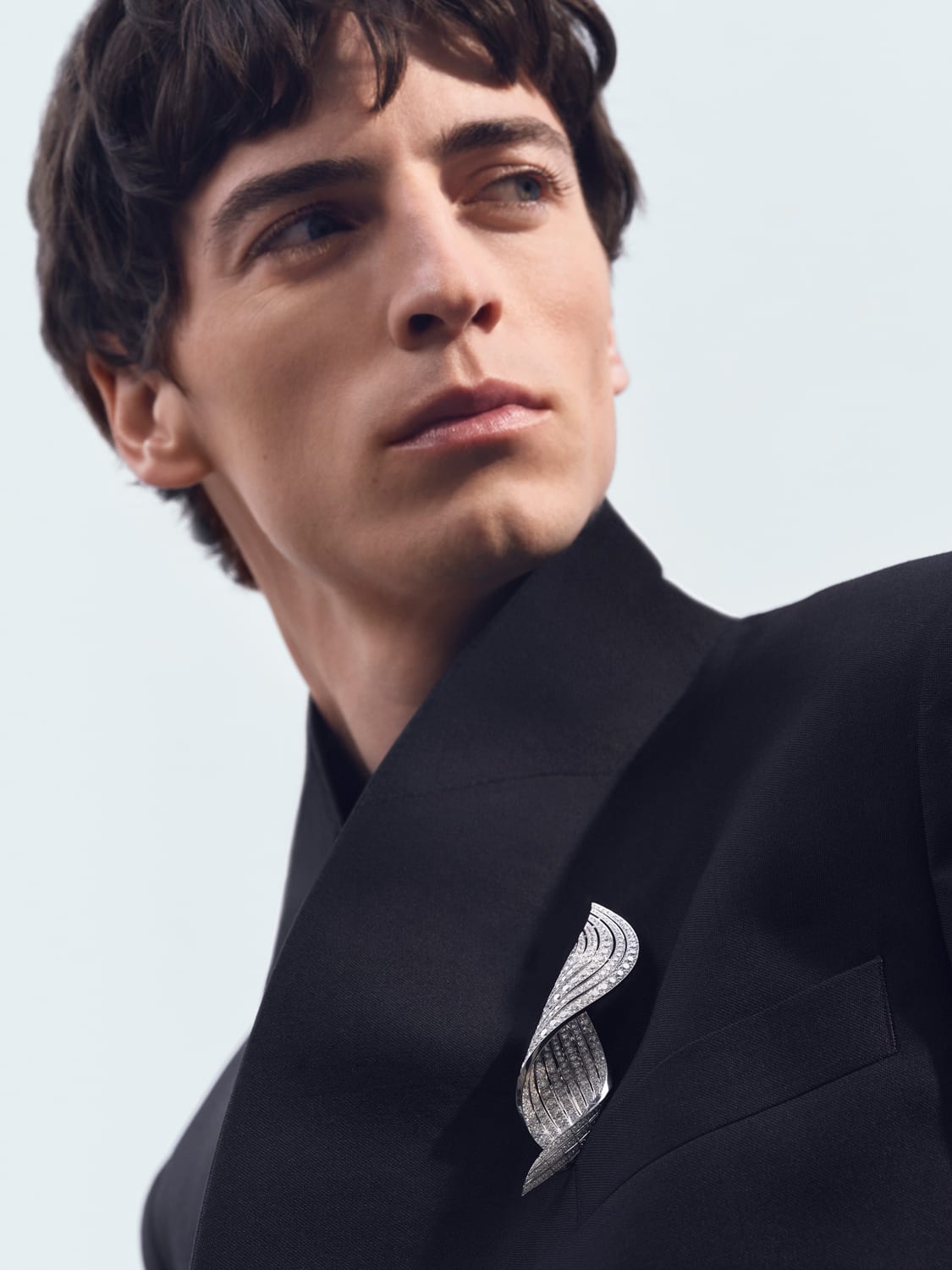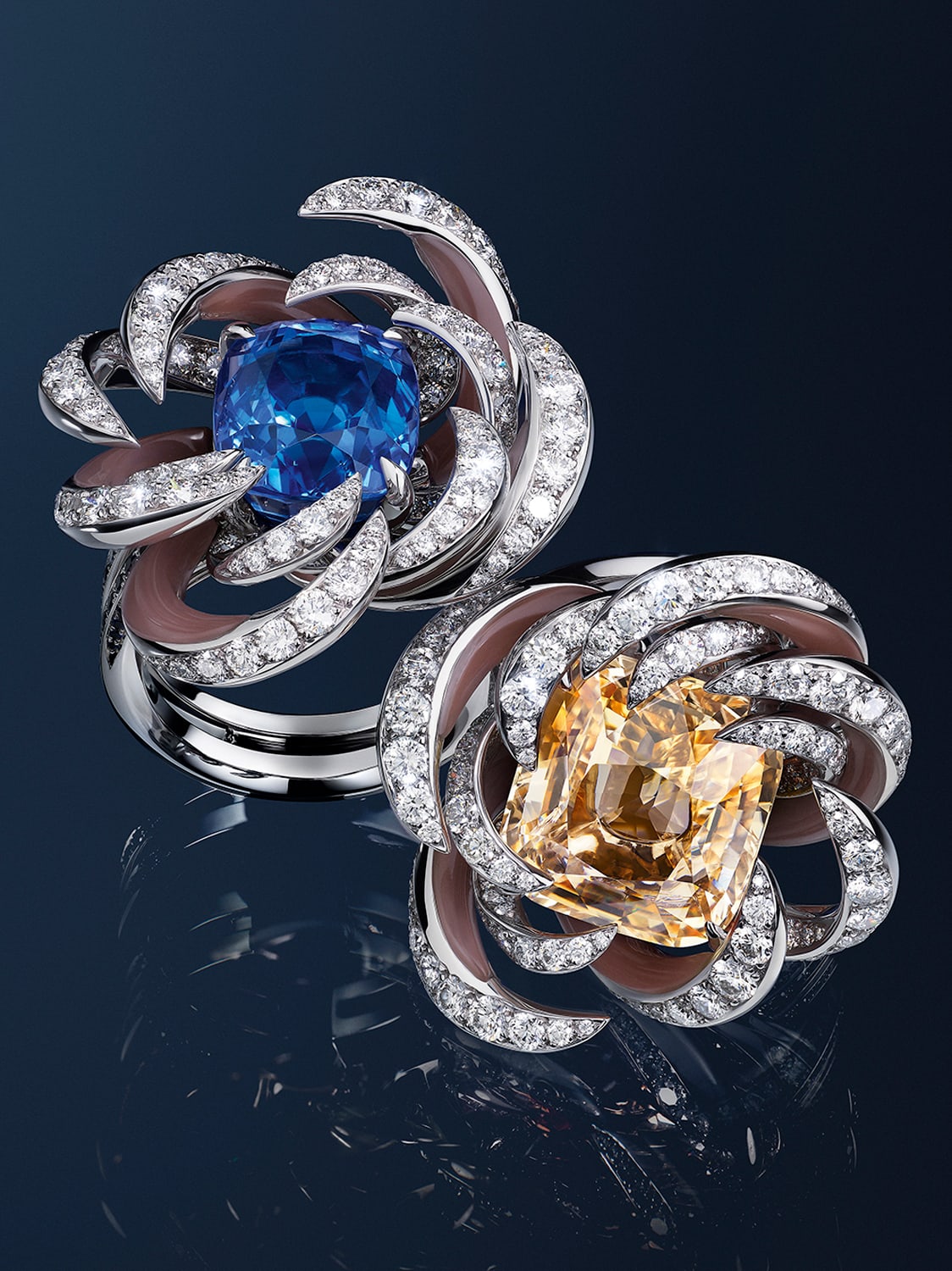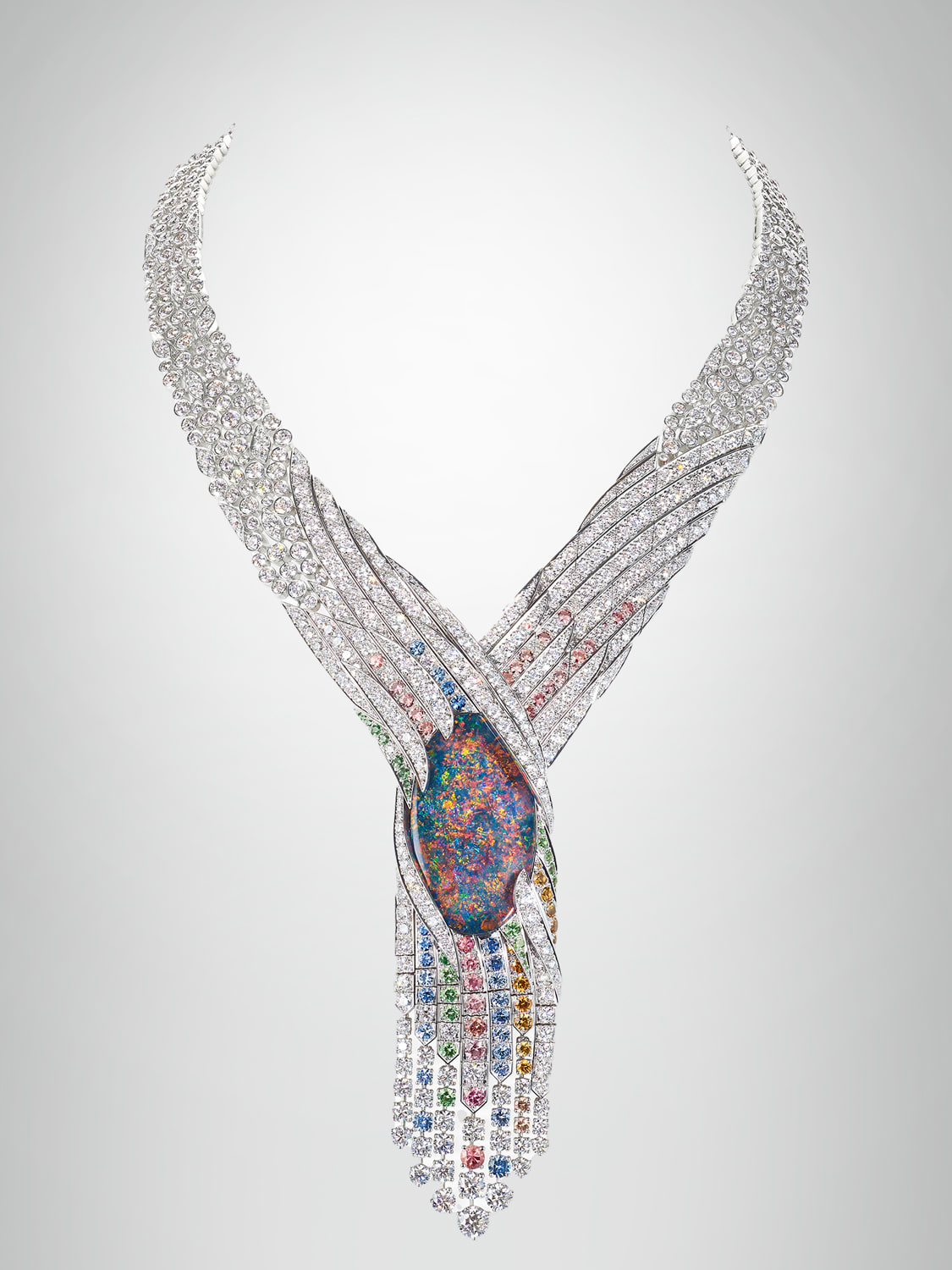 The ode to nature takes place through a more rigorous lens at Chaumet. Its latest 68-piece collection, Le Jardin de Chaumet, unfolds through four flora-inspired chapters that take you from the wild woods and fertile fields to luscious flowers and flower bouquets. To aid its quest, the Maison's design studio gathered species from around the world for a complete body of work that spans landscapes and seasons. Heritage styles (like diamonds with an 8/8 cut and 17 facets) are presented with a modern hand that sees gold crafted into light-as-air lace or voluminous petals, and clever settings and clasps working to throw maximum spotlight on the gems they support. With this collection, Chaumet has once again established itself as the naturalist jeweller.
DIOR'S LES JARDINS DE LA COUTURE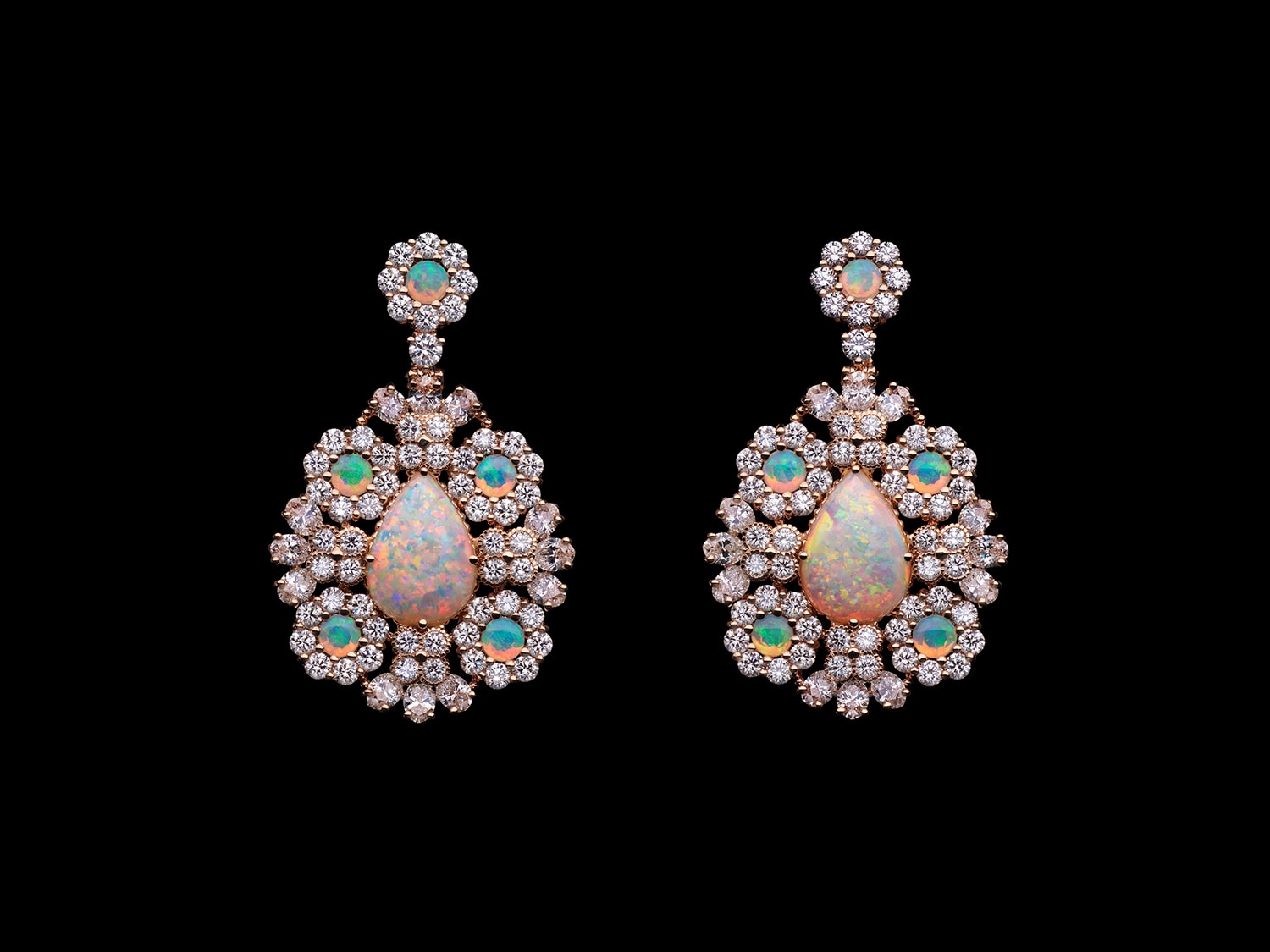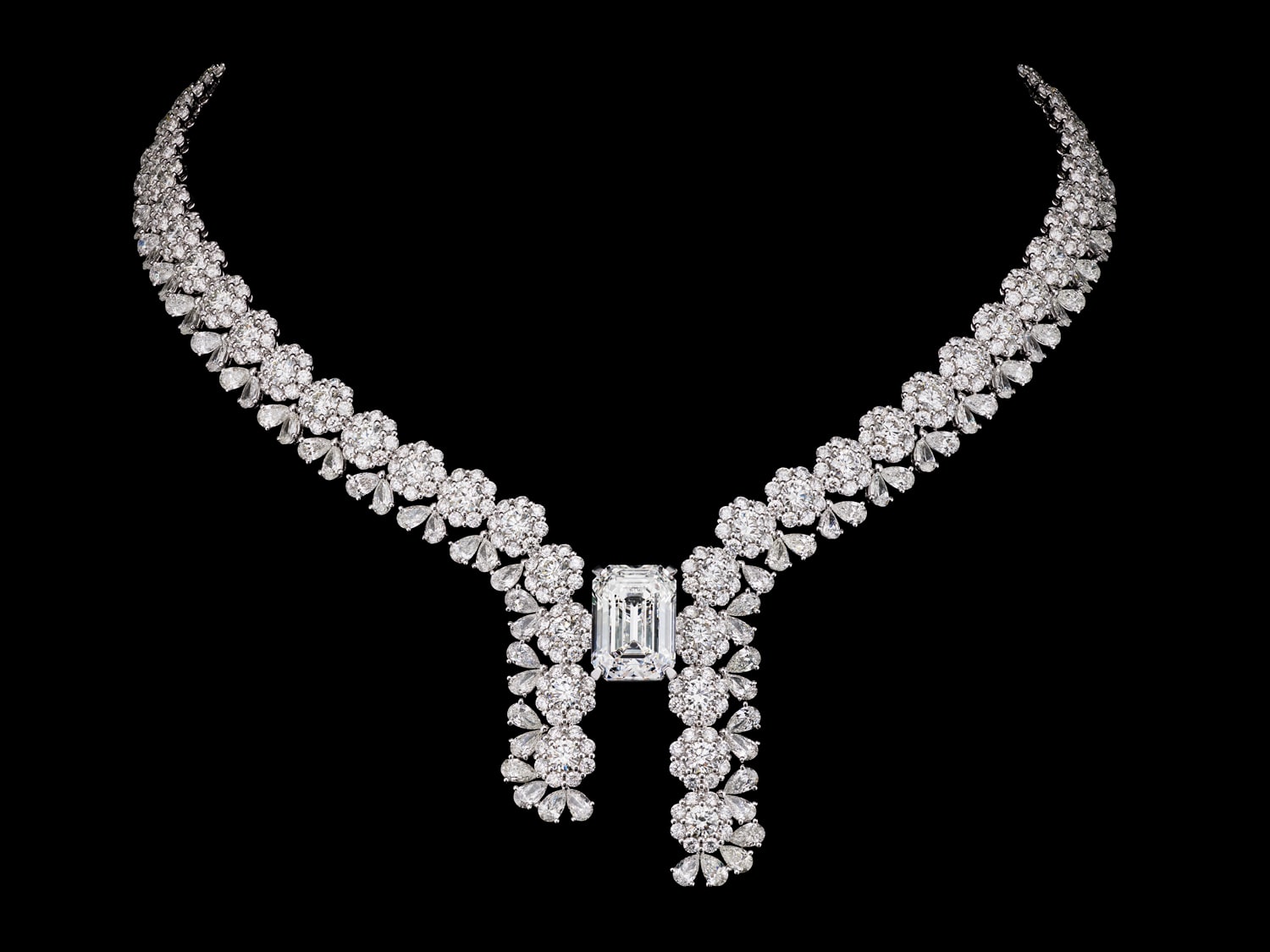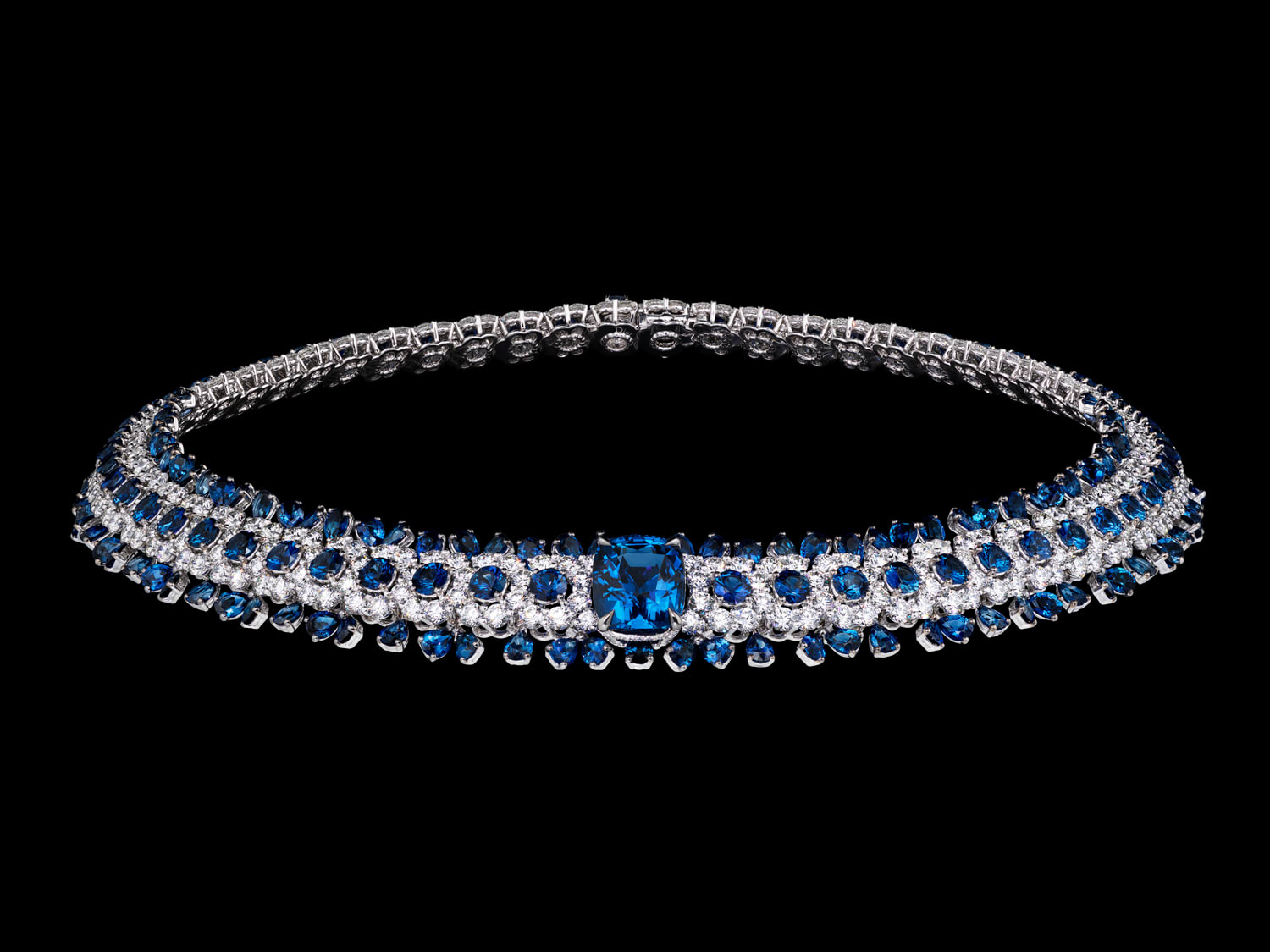 Also turning her discerning eye to flowers is Dior's artistic director for jewellery, Victoire de Castellane, who has expanded the House's floral vocabulary with its most extensive high jewellery collection to date. Comprising 170 designs that draw on the late Monsieur Dior's legendary love for blooms and gardening, Les Jardins de la Couture is formed by four chapters: Galons Fleuris and its pastoral motifs, Tres Cher Dior with its voluminous relief-set gems, Buissons Couture with its dainty wildflowers and Mini Milly, which brings to life Christian Dior's garden at Milly-la-Foret. As with her other collections for Dior, these creations — at times whimsical and others regal — burst with colours, vitality and daring femininity.
TIFFANY & CO.'S BLUE BOOK 2023: OUT OF THE BLUE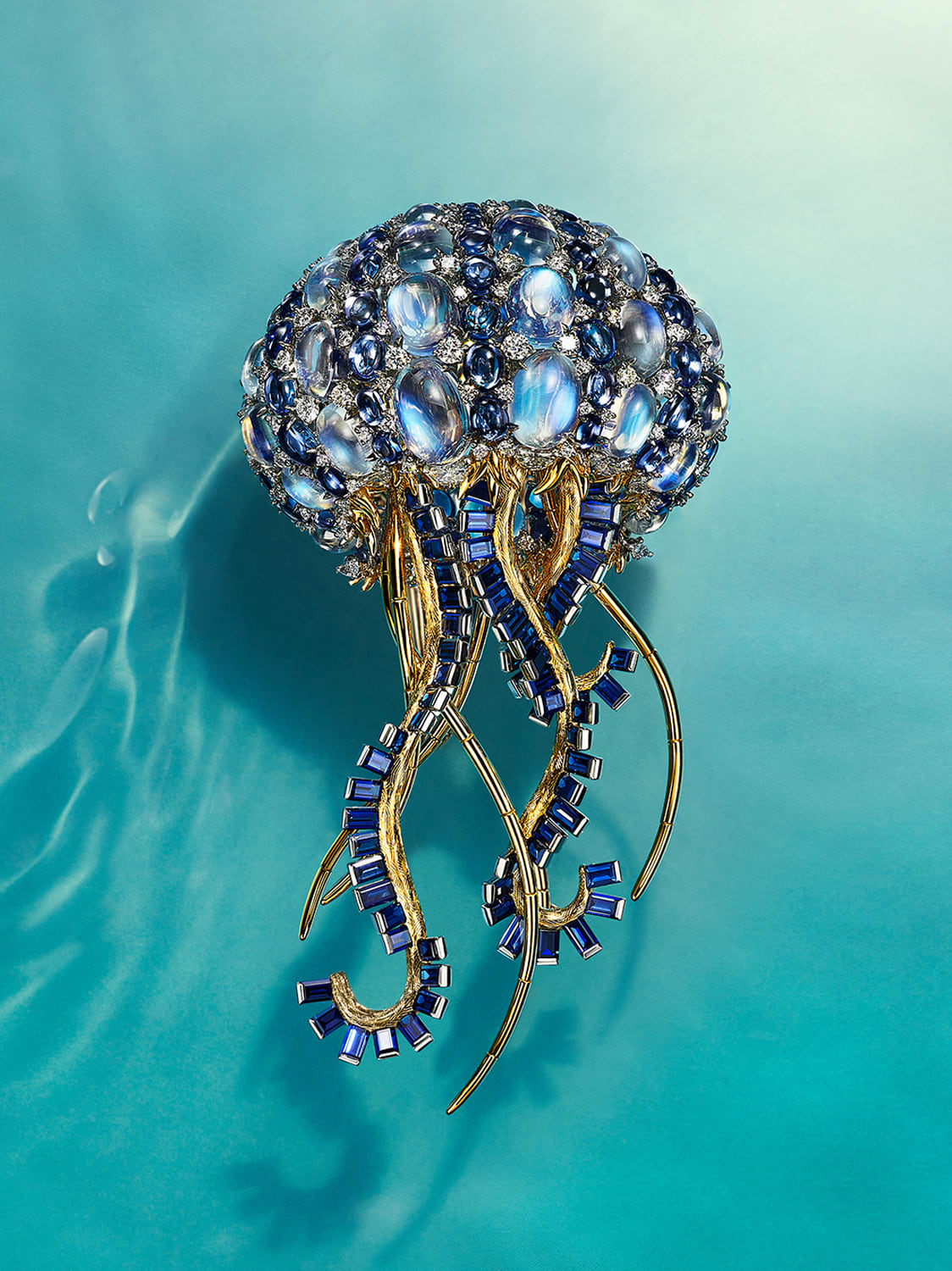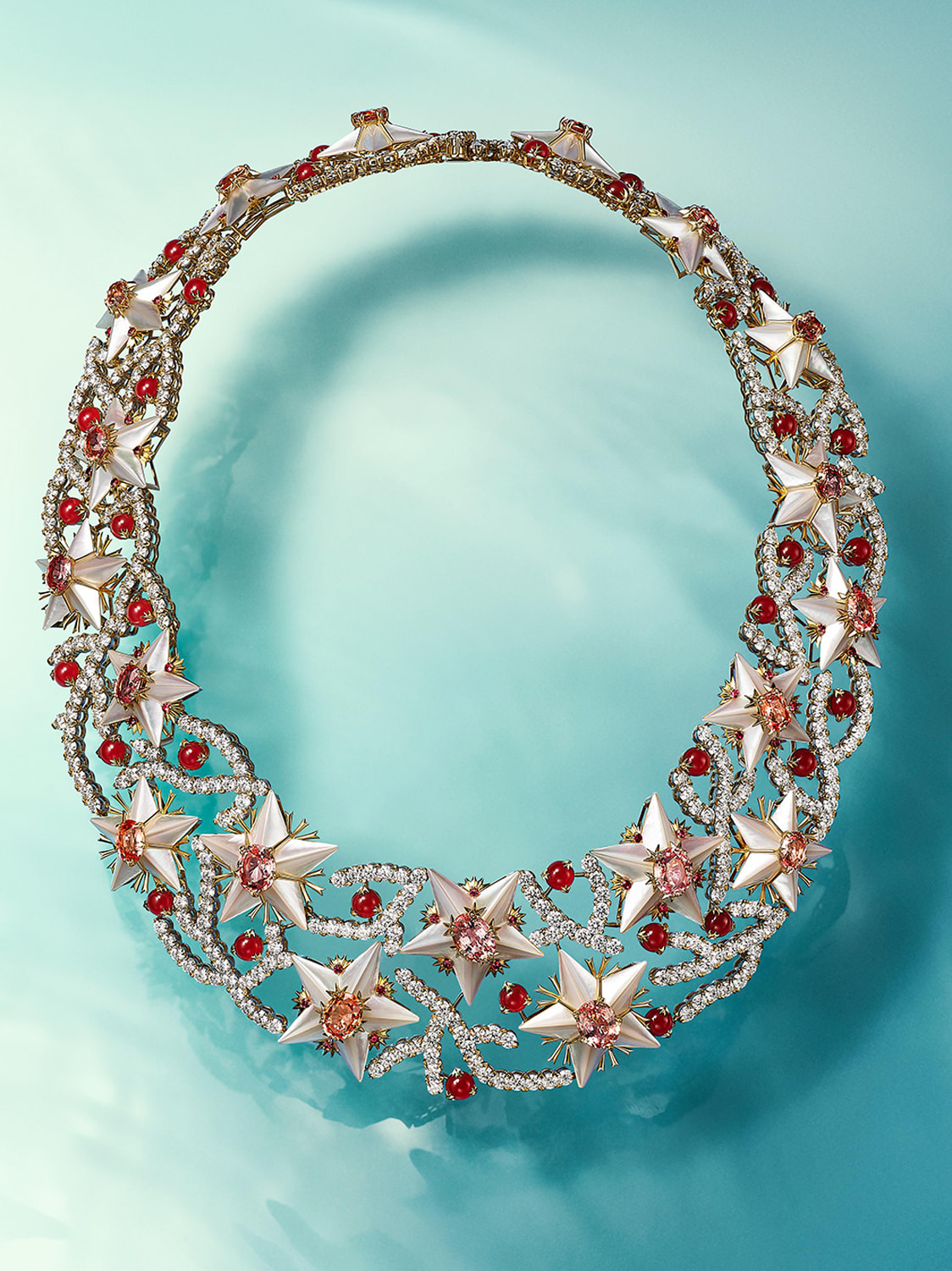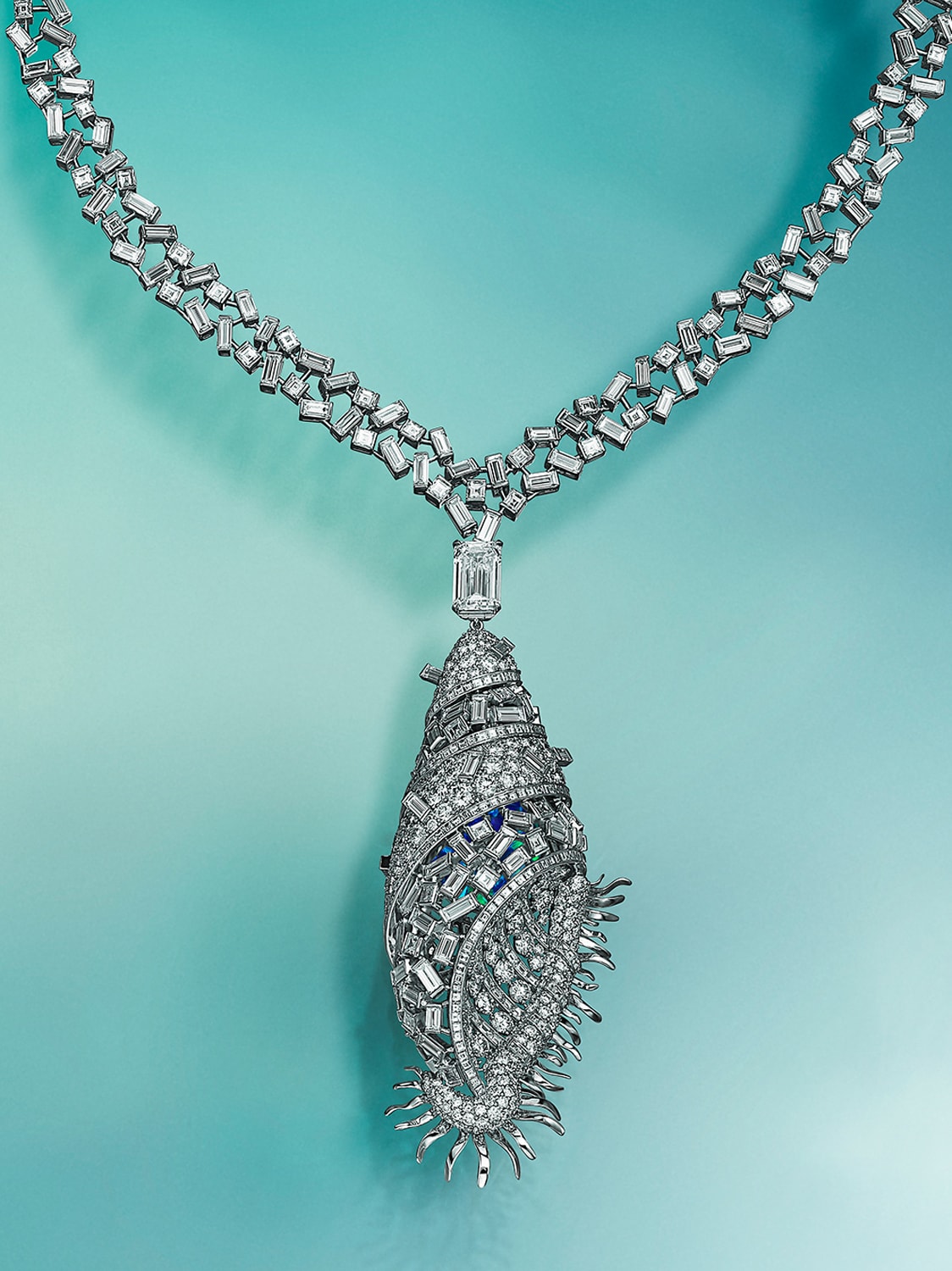 From tendrils to tentacles, Tiffany & Co.'s latest revisits a signature theme, almost as if to reassure that, though much has changed at the great American House, nothing has changed at all. Looking to the Tiffany legacy of Jean Schlumberger, Blue Book 2023: Out of the Blue invites you to dive into the ocean in homage to the late designer and the wondrous sea creations he dreamt into being. To be unveiled in two phases through the year, the collection comprises seven self-explanatory themes — Shell, Coral, Jellyfish, Pisces, Starfish, Sea Star and Star Urchin — and presents designs that bring new life (and cleverness) to his most emblematic creations. This is the first Blue Book collection designed by Tiffany & Co.'s Chief Artistic Officer of Jewellery and High Jewellery Nathalie Verdeille.
LOUIS VUITTON'S DEEP TIME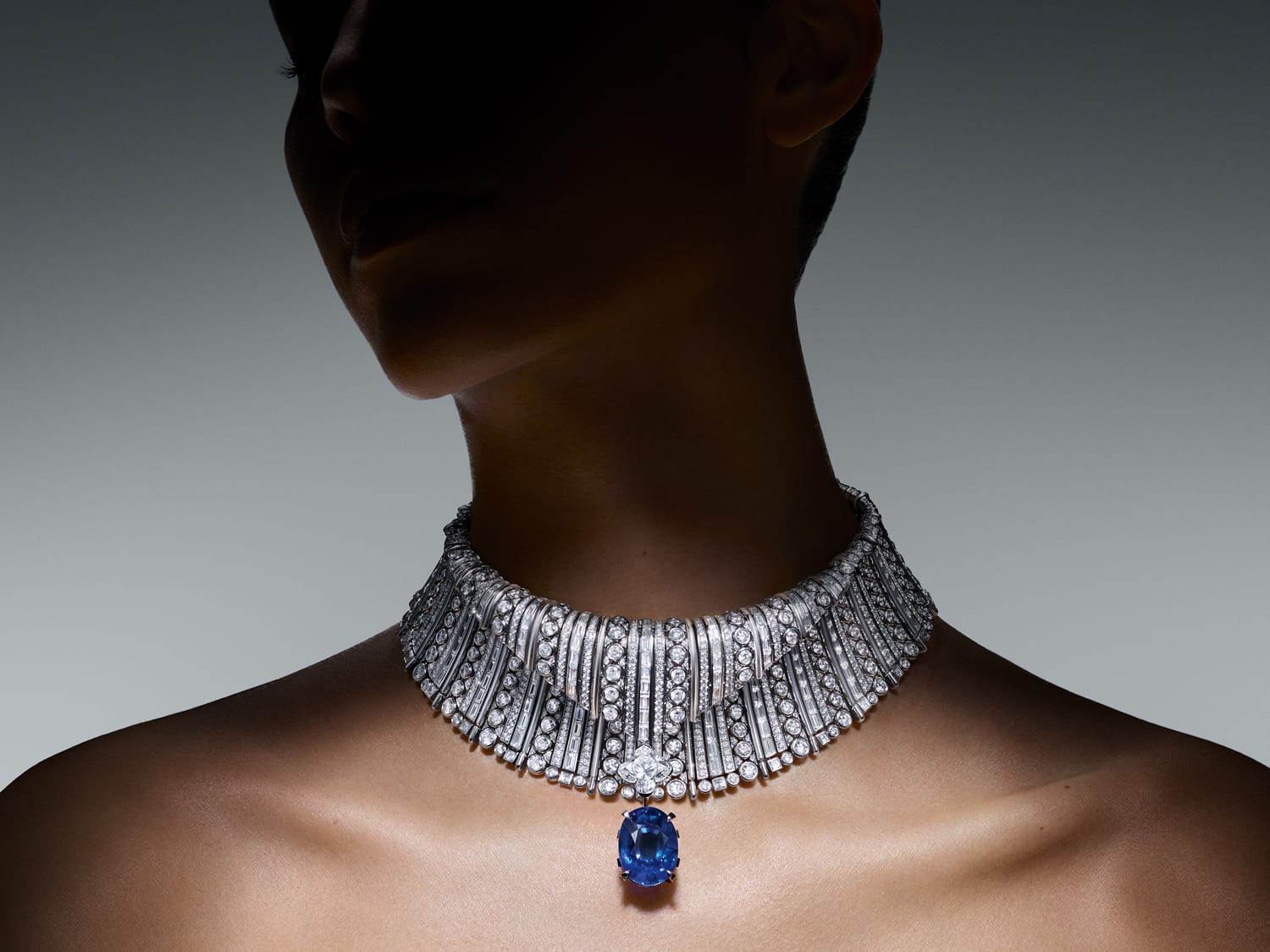 Artistic Director for Louis Vuitton's Watches and Jewellery Francesca Amfitheatrof is a highly ambitious woman. Still, her latest collection for the House, Deep Time, must be the most ambitious project yet. Presenting over 170 designs (it's Louis Vuitton's largest high jewellery collection to date) and a record number of precious stones, the collection comprises two acts — Geology and Life — that unfold in 16 chapters. In Geology, themes like Gondwana, Rupture, and Origins take you back through time to the birth of the planet, before Life as we know it resumes with Plants, Seeds, and Flowers — promising a spectacular journey that would make Jules Verne proud.