Cheerful colours, lush greenery: A glimpse into inspiring Singapore homes
As the nation bunkers down at home during the circuit breaker period, here's a peek into some of Singapore's most awe-inspiring residences.
A colourful abode, a property built to keep three generations of a family together, a bungalow shrouded amidst lush greenery – Singapore has no shortage of homes with character. 
If you need a break from the onslaught of negativity, take a gander at the domiciles that CNA Luxury has been graciously invited to over the past year. 

CHILDHOOD HOME TURNED TROPICAL SANCTUARY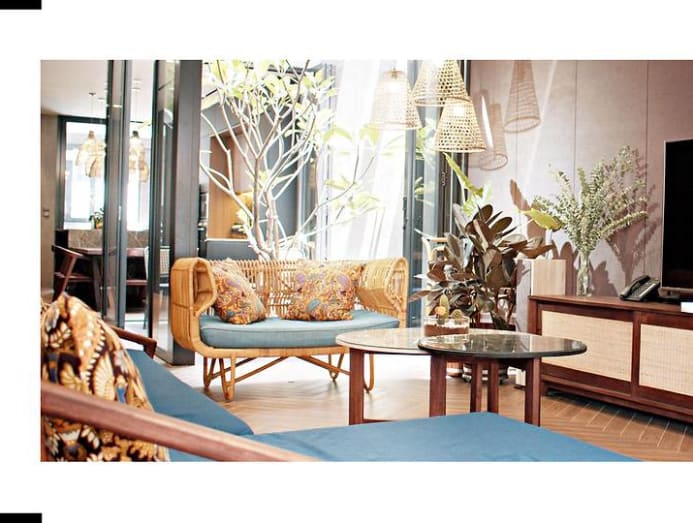 When corporate lawyer Prakash inherited his childhood home after his marriage to wife Sharline, he decided it was time to build a space for his own young family. The couple turned to childhood friend and architect Luther Seet, who built a four-bedroom terrace house that was open and well-ventilated. The home is akin to a tropical-meets-industrial sanctuary, with a central courtyard in-between the living and dining area.
Read Prakash and Sharline's story here
AIRY HOME WITH NATIVE AMERICAN ART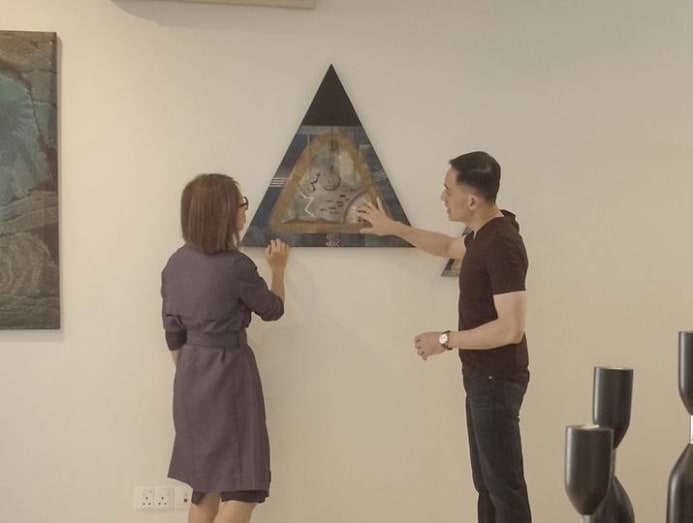 Benjamin Kim and Serene Tan's minimalist home was designed with an open concept. Natural light spills in from open panels and floor-to-ceiling windows. Hanging on the walls are Native American art from the couple's travels, including oil paintings, sand paintings, tapestries and a special Navajo weaving from the 1950s.
Read about Benjamin and Serene's abode here 
A COLOURFUL ABODE THAT SPARKS JOY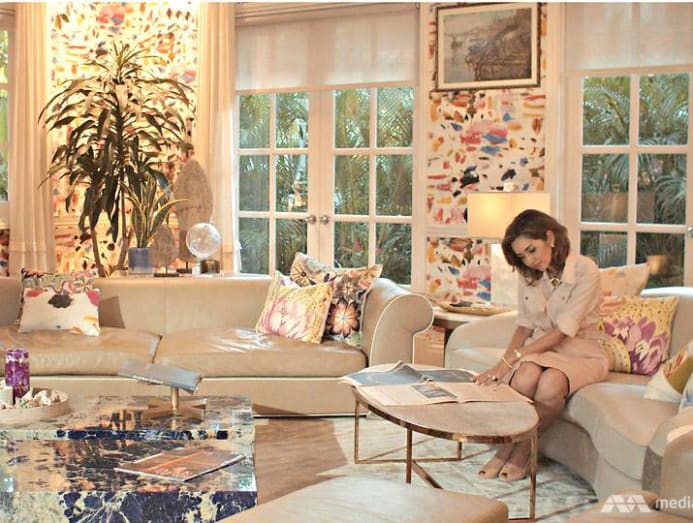 While many designers gravitate towards trendy Scandinavian, Industrial or Minimalist interior styles, Nikki Hunt, one half of interior design firm Design Intervention, is doing quite the opposite. UK-born, Singapore-based Hunt is all about the maximalist way of life, and the bold colours and prints of her home will lift your spirits during this gloom. 
Read about Nikki's joyful living spaces here 
A BREEZY MULTI-GENERATIONAL HOME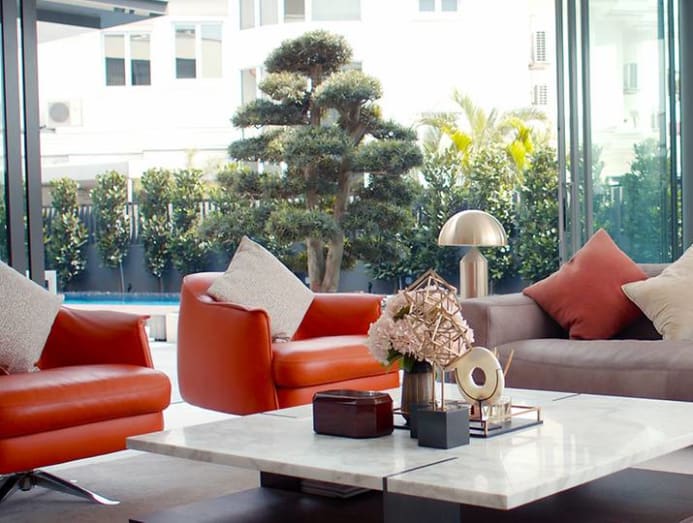 Oftentimes, tough periods give us a renewed perspective on what's most important in life – the bonds of family. This bright, breezy home was built to accommodate three generations of a close-knit family. There's also plenty of greenery thanks to a lush landscaped garden.
Read about this family home here 
A FLOATING CONCRETE HOME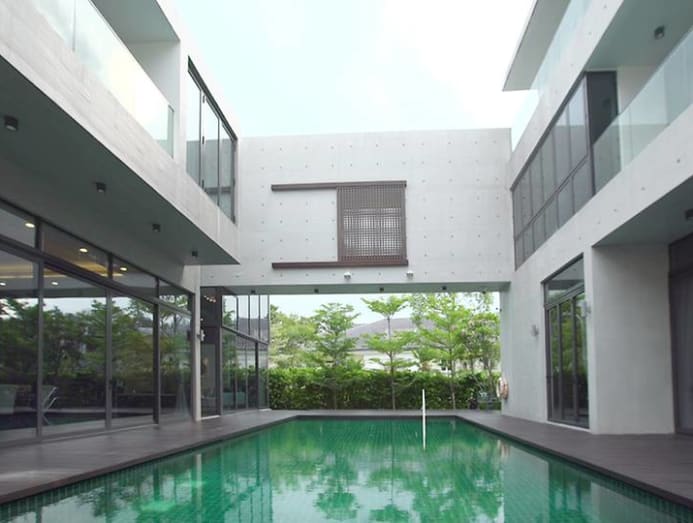 While being with family is certainly comforting, sometimes we crave for our own space. The owner of this contemporary home wanted to have living spaces belonging to his children and grandchildren. Concrete and glass were used to create interconnecting social spaces, while allowing each family to live autonomously.
Read about how this family lives here 
MEMORIES OF FAMILY
This 80-year-old family home comes with a heartwarming story. Left empty after the passing of the parents, the children considered selling or segmenting the land, but eventually decided to redesign the home so that the family could have a space to gather for Chinese New Year and their parents' death anniversaries. This elegant home now holds the family's fond memories. 
Read how this family cherishes their time together here 
AN APARTMENT WITH ITALIAN FLAIR
Family members may stay together, but not everyone might have the same taste when it comes to decor. This stylish apartment, situated above ION Orchard, features unique concepts for each room, catering to different interior styles. Pulling the overall concept together is an Italian flair, complete with well-crafted Italian furniture and glamorous accents.
Read about this stylish downtown residence here 
AN ENTERTAINMENT ENCLAVE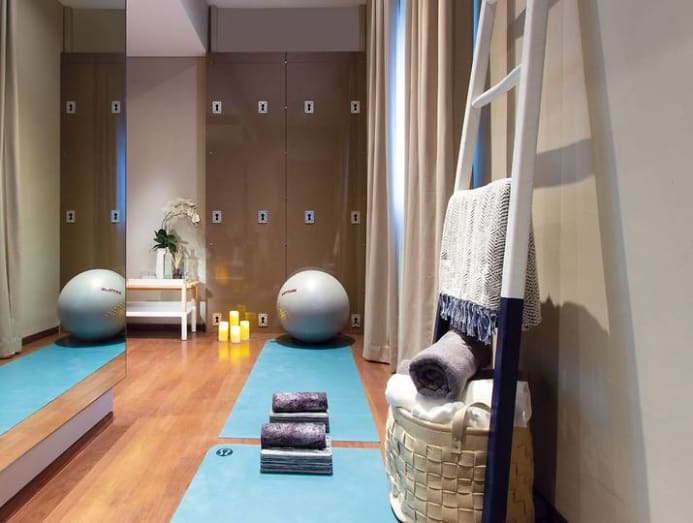 Just as one would consider different tastes in interior styling, catering to different lifestyles and hobbies of family members is also important. This penthouse on Orchard Boulevard features a music lounge, poker room and yoga room. The apartment also has an outdoor roof terrace that's perfect for family barbecues, pool parties and movie screenings.

Read about this home-cum-entertainment hub here
A TOY COLLECTOR'S DREAM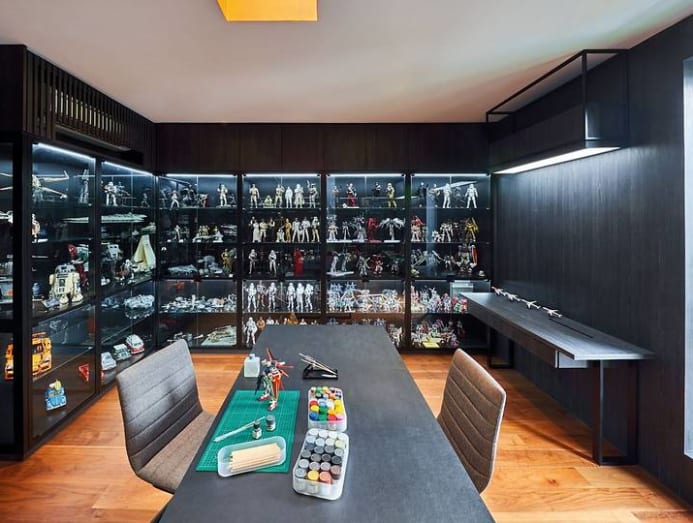 Staying home gives us more time to indulge in personal hobbies. This detached house in Tanjong Katong boasts a room catered to homeowner's Tan Ying Chien's extensive collection of actions figures and car models. Adding a dash of colour into the house is a series of skylights that adorn the roofs, painted in Tiffany blue, Hermes orange, Ferragamo red and Fendi yellow.
Read about Ying Chien's domicile here 
THE BEAUTY OF IMPERFECTION
Wabi-sabi is a Japanese philosophy centred on the acceptance of imperfection, an apt philosophy that could help us make the most of this difficult time. Take a look at the home of award-winning Singaporean architect Edmund Ng, designed with the wabi-sabi aesthetic in mind. The house was also designed as a love letter to his wife, art gallery owner Jazz Chong. 
Read about Edmund and Jazz's perfectly imperfect house here
FORM MEETS FUNCTION
Also finding the beauty in imperfection is this penthouse in Duo Residences. Interior designer Gabriel Tan was undeterred by the unit's irregular layout. Embracing the interior's angular plan, Tan transformed the unit into a sophisticated home with bespoke furniture and plenty of storage space.
Read about Gabriel's unique design solution here 
A DREAM HOME AMIDST LUSH GREENERY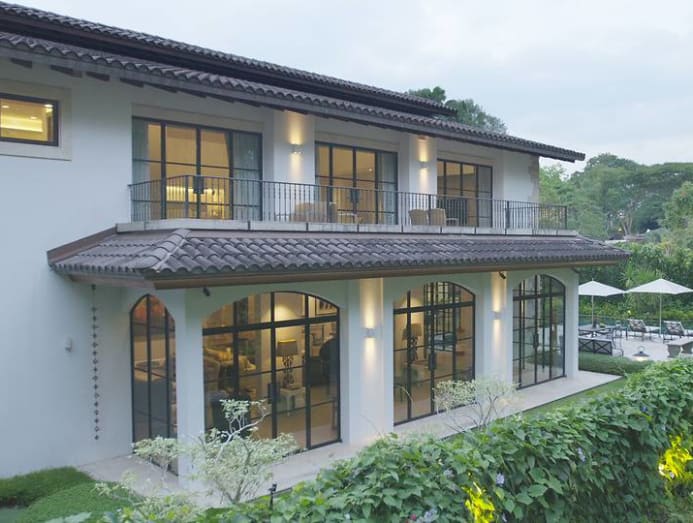 Green spaces have a positive effect on wellbeing, lifting moods and boosting mental health. This family home is nestled within lush foliage, situated in a quiet residential enclave. The home boasts large French windows on the ground floor for a seamless view of the surrounding greenery.
Read about this lush tropical oasis here 
TREASURE TROVE OF ART & ARTEFACTS
We'll have to wait till we can travel again, but in the meantime, take a peek into the home of French-born, Singapore-based designer Isabelle Miaja. Miaja is an avid collector of art and artefacts. In her living room alone, there's a total of 25 artworks and curios picked up from her frequent travels.
Read about Isabelle's Aladdin's Cave here 
ALL ABOUT THAT VIEW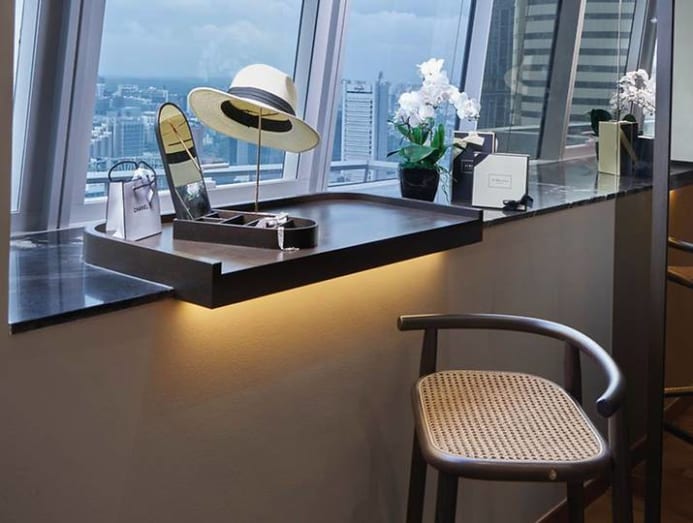 For some of us, the circuit breaker is a welcome break from the frenetic pace of everyday life. Now that you're no longer rushing from place to place, take the time to enjoy the view around you. This stylish penthouse in the CBD area is all about maximising the stunning views of the modern Singapore skyline. Furnishings are kept minimal so as not to over-clutter the home.
Read about this home with a view here