How do the ultra-rich invest in property? TV drama Succession may hold some cues
Investing in property is a priority for the ultra-rich, whether in fiction or real-life.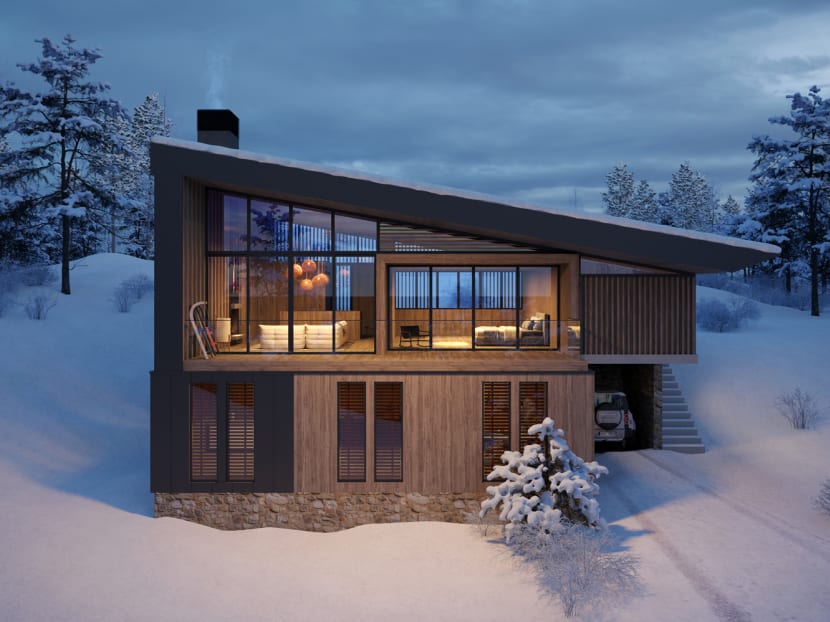 "The rich are different from you and me," said F Scott Fitzgerald, a line perfectly illustrated in HBO's blockbuster show Succession, which details how billionaires live and the inner workings of family empire Waystar Royco (hint: It's not pretty).
While fans are eager to witness the power moves by patriarch Logan Roy and the strategic retaliation of his children Kendall, Roman and Shiv when Succession Season 4 drops today (Mar 26), for many normal viewers, watching the show is fascinating as it gives them a peek at the lavish life of the 0.1 per cent.
The show is primarily about a dysfunctional wealthy family whose days are spent scheming while hopping on private jets and visiting impressive property, such as a tech titan's ultra sleek house in California and an ex-wife's modern penthouse in New York (on the market in real life for US$23.55 million — about S$31.27 million).
Though Succession is fiction, the way they portray the thinking of the ultra-rich is spot on. For many ultra high net worth individuals (UHNWI), their mantra is to act swiftly but think long-term. Apply that to property, and you realise those Patek Philippe ads had it right all along: What you're buying is never for you, but for the next generation.
Looking into the future is key for ultra high net worth individuals and families, many of which hedge their bets on real estate as part of their portfolio even during the "permacrisis".
"The main motivations for UHNWIs when it comes to acquiring property are twofold. Our clients definitely invest in properties as a private escape for their family, and the other is as part of their portfolio of investments. In the 2023 Knight Frank Wealth Report, we saw UHNWIs allocating 41 per cent of their portfolio to property and we saw the highest level of private investors investing into the commercial space, too," shared Victoria Garrett, Head of Residential Asia Pacific at Knight Frank.
When it comes to property, the ultra-rich don't look only at the potential increase of value. Their various purchases correspond to their needs and desires — be that housing children attending Ivy League universities, looking for "bunker-style" homes in sparsely populated locations or choosing a respite from the pressures of business. Research from the report found that the US, UK, Spain, Australia and France are the top five destinations for purchasing homes globally.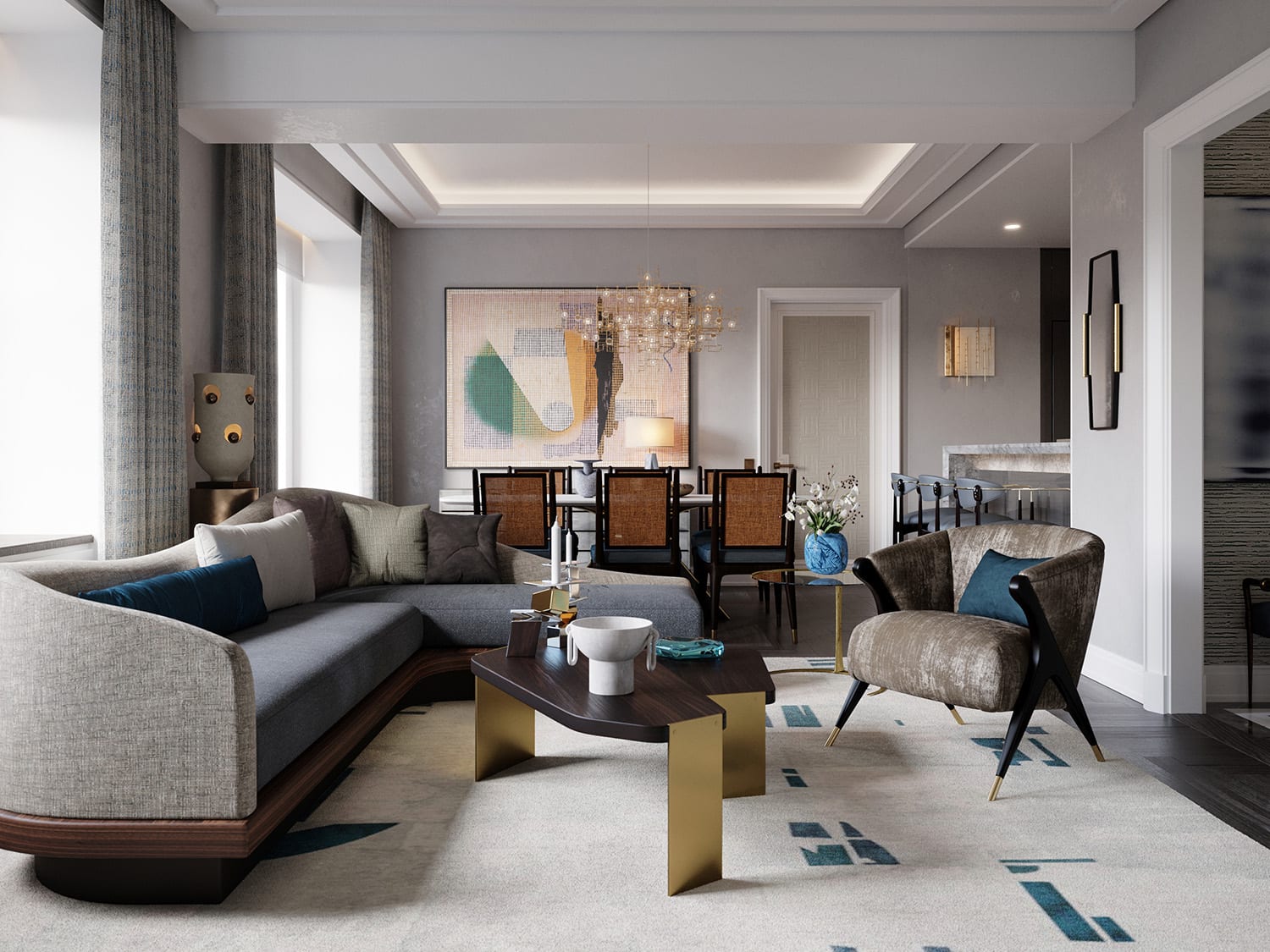 "I think the pandemic has only solidified further the relationship between UHNWIs and multiple home ownership. Stock at the high-end of the market is in short supply across all major locations due to the flight to safe heaven investment and clients upsizing as well as the rise of co-primary residences," added Garrett.
The research has found that Asian UNWHIs have the largest appetite for multiple home ownership. While the average UHNWI owns 4.2 homes globally, those in Asia own five homes each. With 68 per cent of the ultra-rich reportedly expecting to see wealth grow in 2023, Knight Frank sees a change in tide.
"We are anticipating a substantial shift in portfolio strategy — with a search for value by opportunities in the real estate sector playing a much bigger role than in recent years. Downward pressure on property values, due to higher interest rates, has created a window for private capital — especially as we enter this new market phase with historic lows in terms of the stock of best in class property in residential and commercial markets," said Liam Bailey, Global Head of Research at Knight Frank.
Here, we share some high-end properties for sale that won't be out of place in an episode of Succession, and are sure to appeal to real-life billionaires.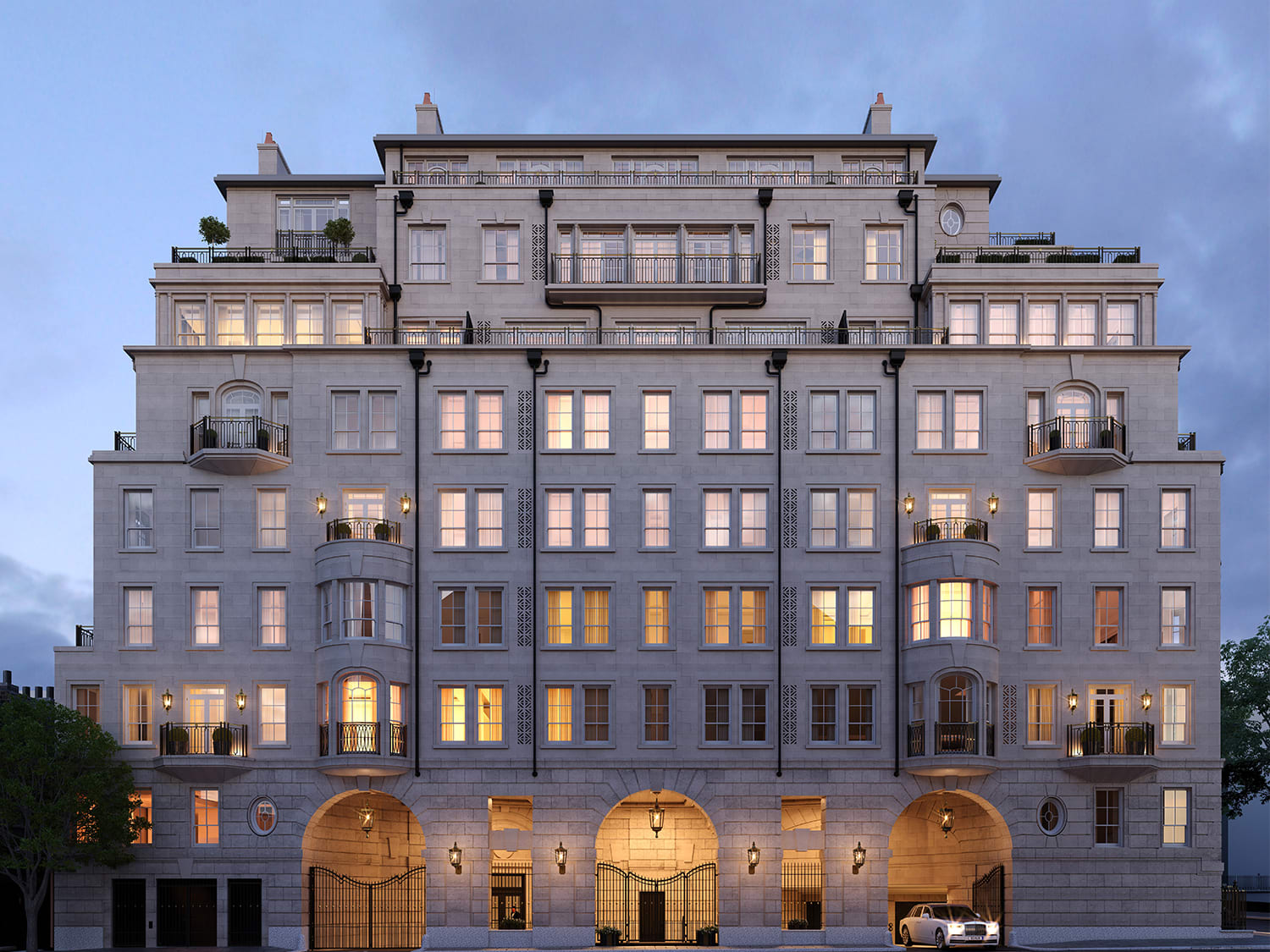 Situated in the Mayfair Conservation Area, luxury developer Caudwell's latest project, 1 Mayfair, aims to be London's finest residential building in decades. To achieve this, they tapped renowned practice Robert A.M. Stern Architects (RAMSA) to helm its creation; it is the firm's first major project in the United Kingdom. 1 Mayfair will "marry classic elegance and modern living" in each of the 29 homes, to be delivered as penthouses, lateral apartments, and townhouses. Embracing a strong sense of place, the building itself will be clad in Portland Stone — a material used in London's greatest architectural buildings.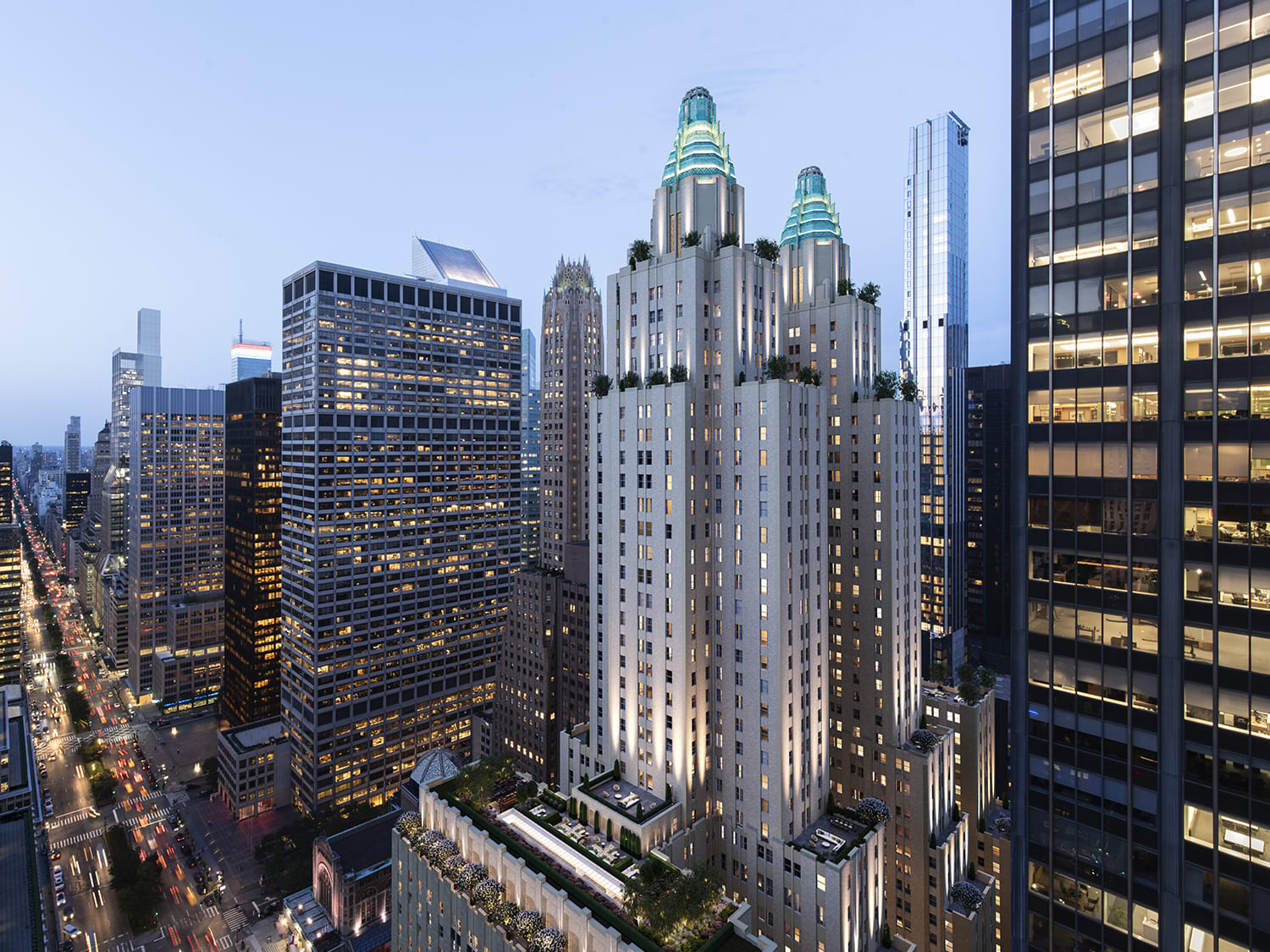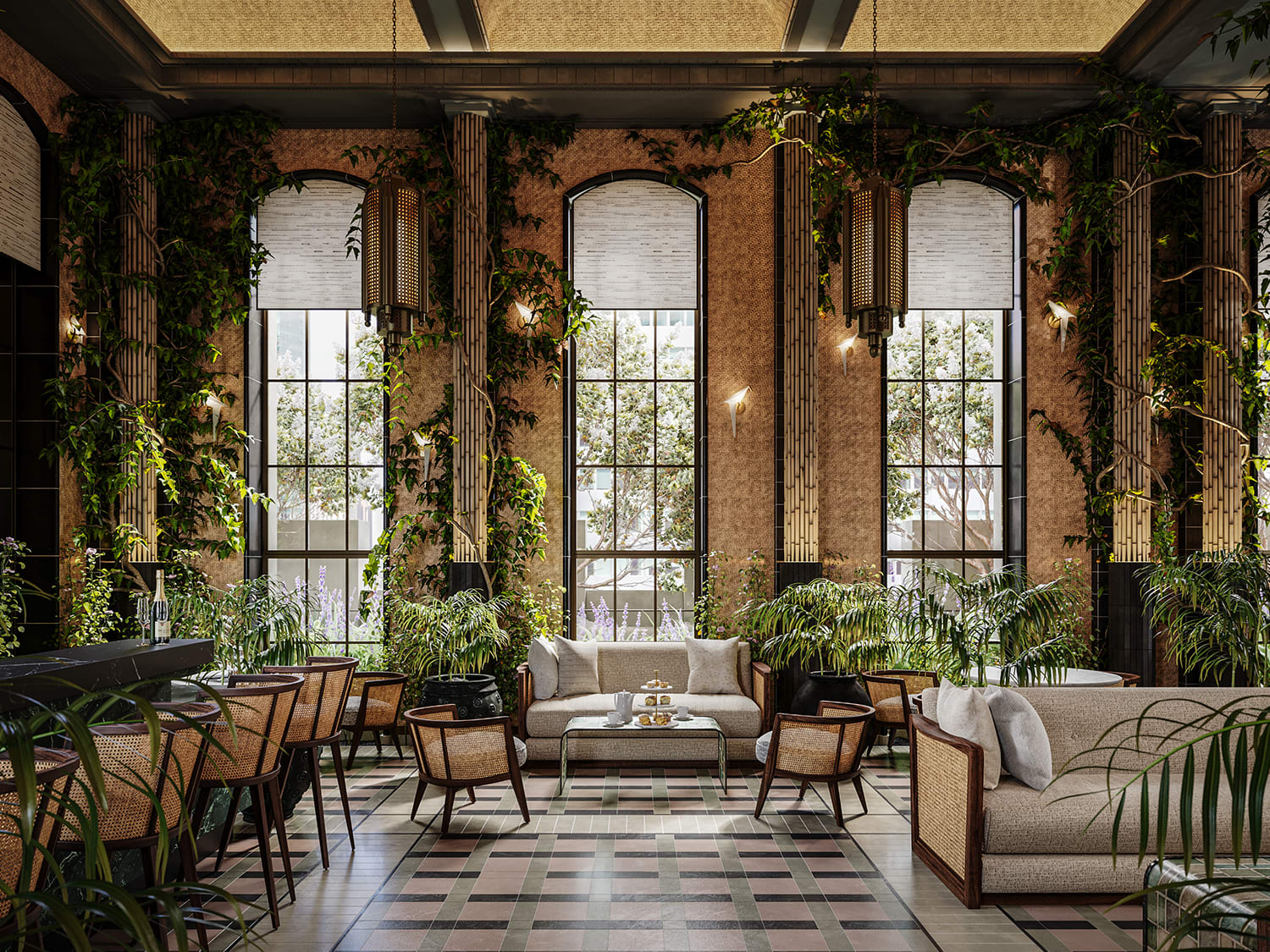 Very few places can claim to have hosted every US President from Herbert Hoover to Barack Obama, as well as other dignitaries and royalty including Queen Elizabeth II. Well, the Waldorf Astoria in New York is no ordinary place. Today, the iconic 90-year-old building is being reimagined to offer 375 branded residences alongside 375 hotel rooms and suites. And for the first time ever, buyers are given the chance to own a piece of this historic landmark to the tune of a minimum of US$1.8 million.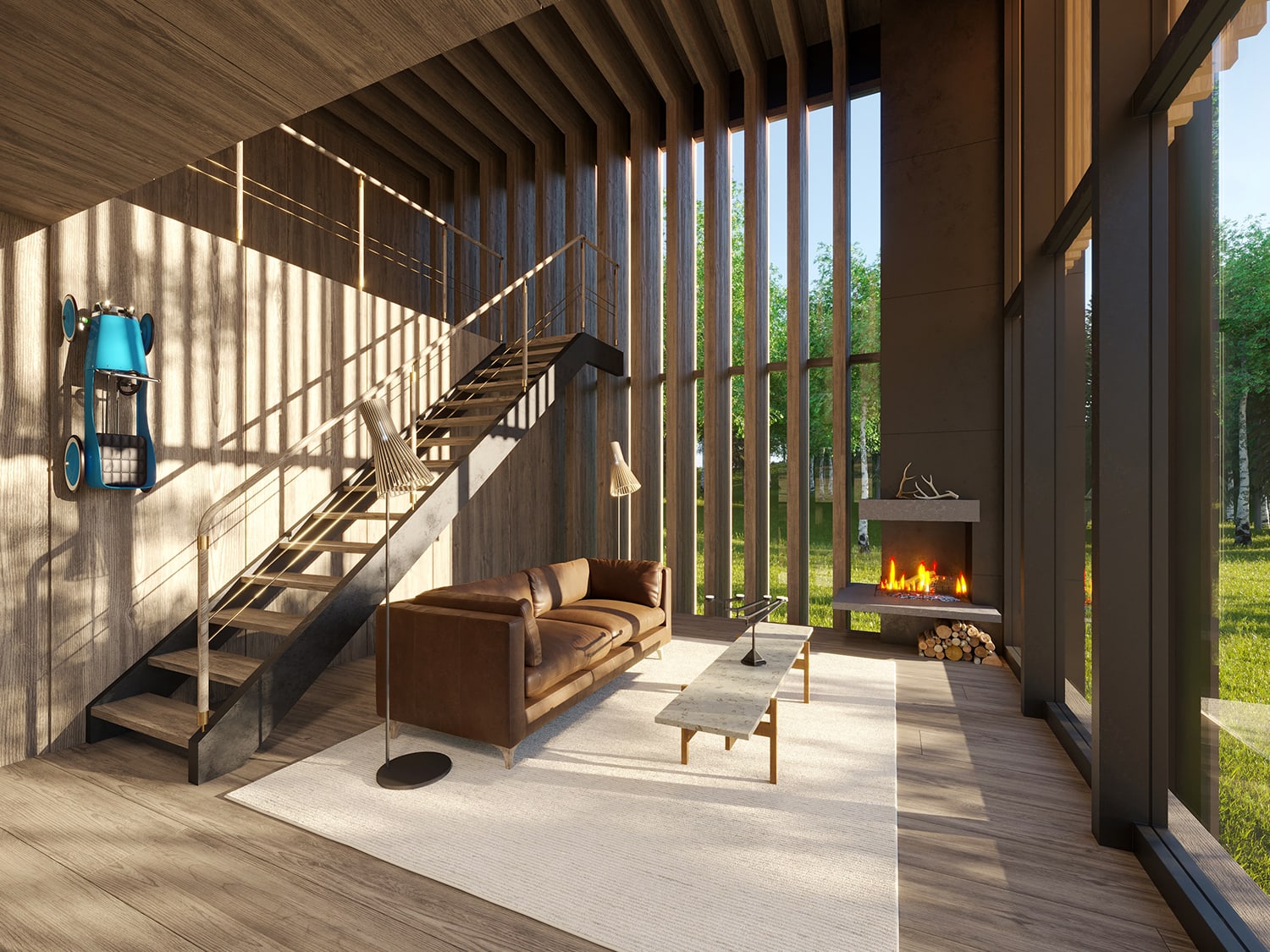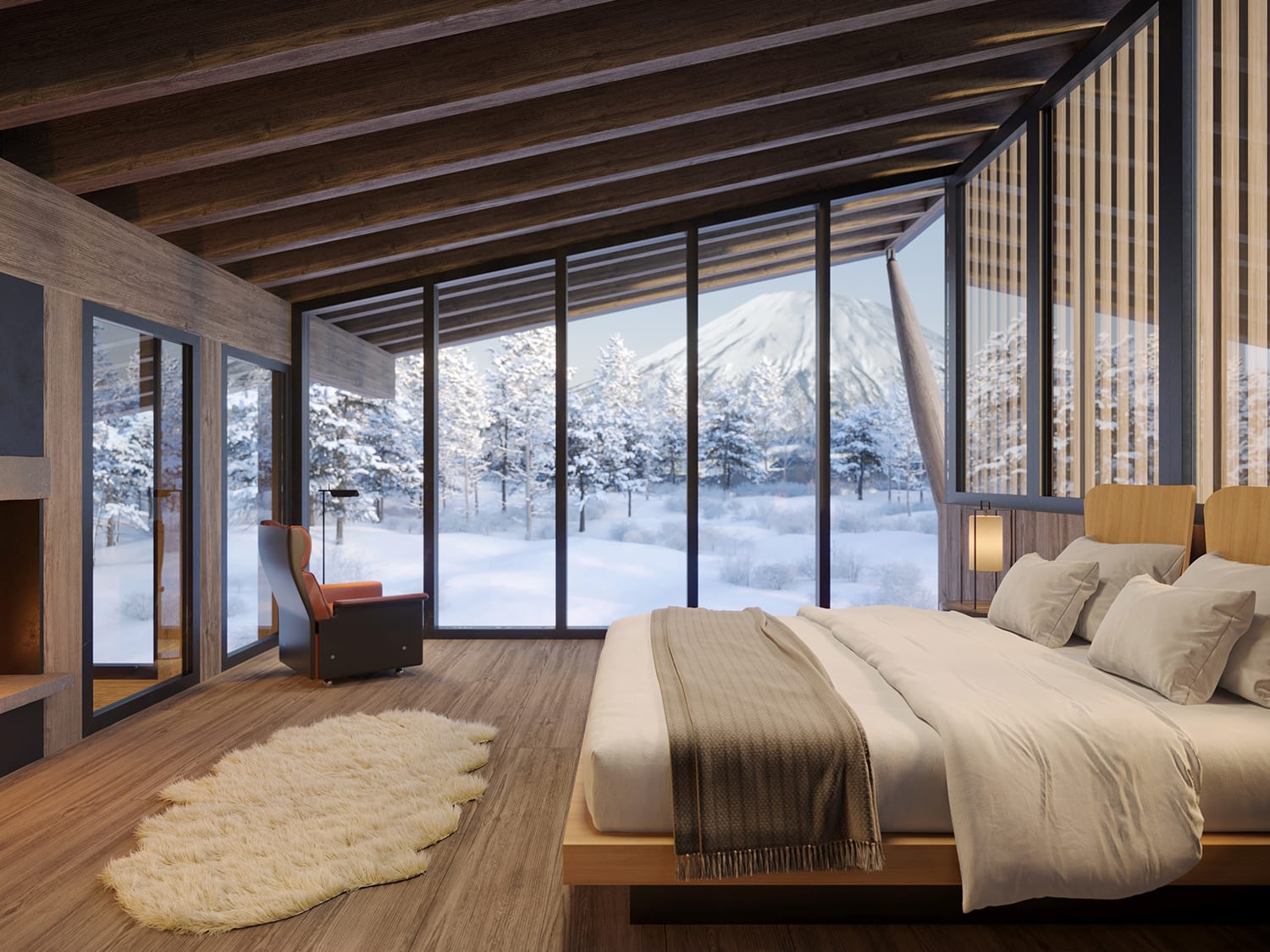 The hotel and property boom in Niseko shows no signs of abating, and new luxury residential development Odin Hills is setting itself apart by offering buyers a choice from four designs by Pritzker-prize-winning architect Shigeru Ban. These private alpine chalets are made to adapt to the natural topography of the area, feature customisable floor plans and have multifunctional interiors. Spanning 295 sqm to 615 sqm, each villa enjoys views of Mount Yotei and amenities including a designer kitchen, a wine cellar, a fireplace, a ski room and dry room, owner storage, and a hinoki wood onsen-style family bath.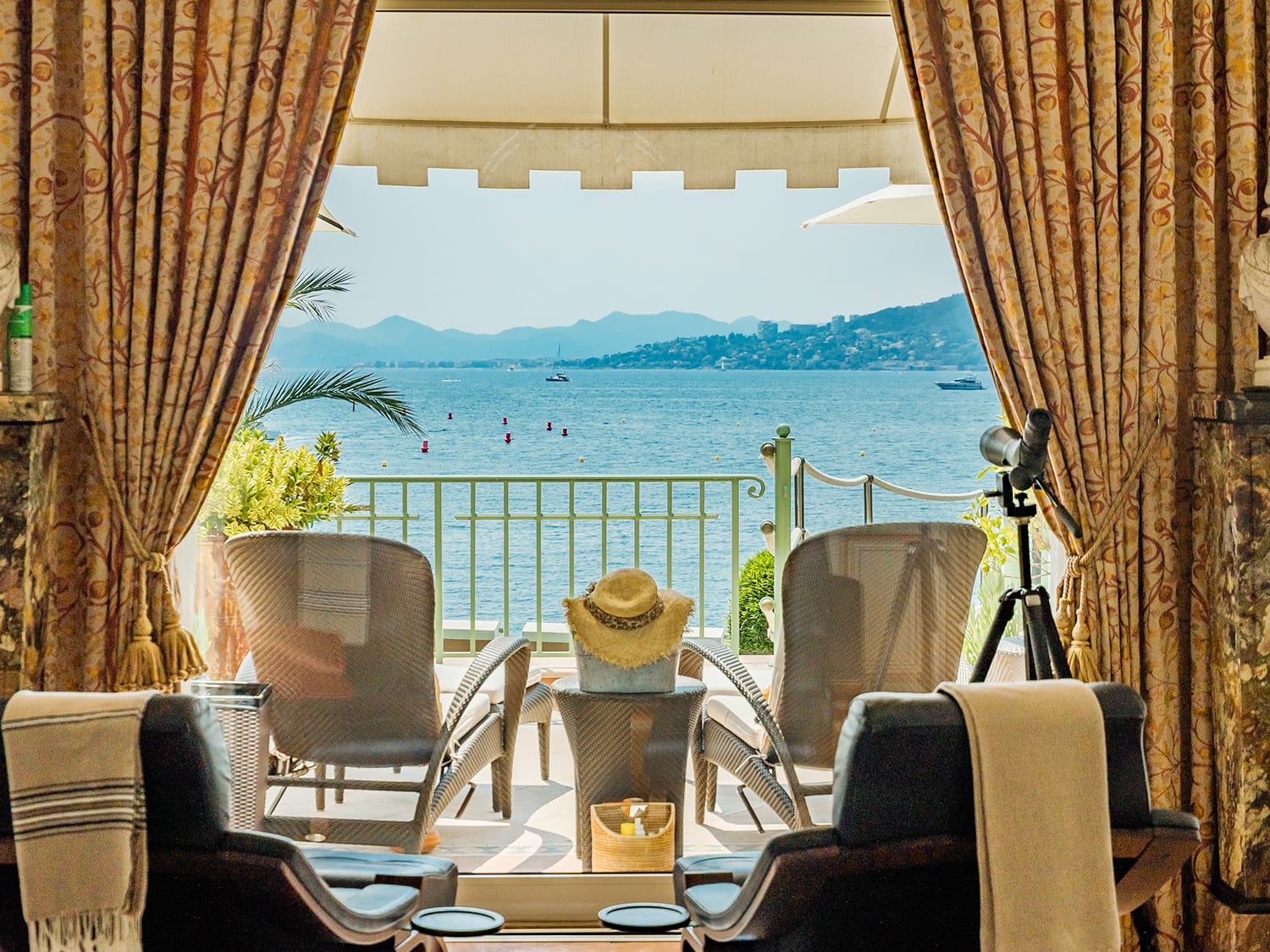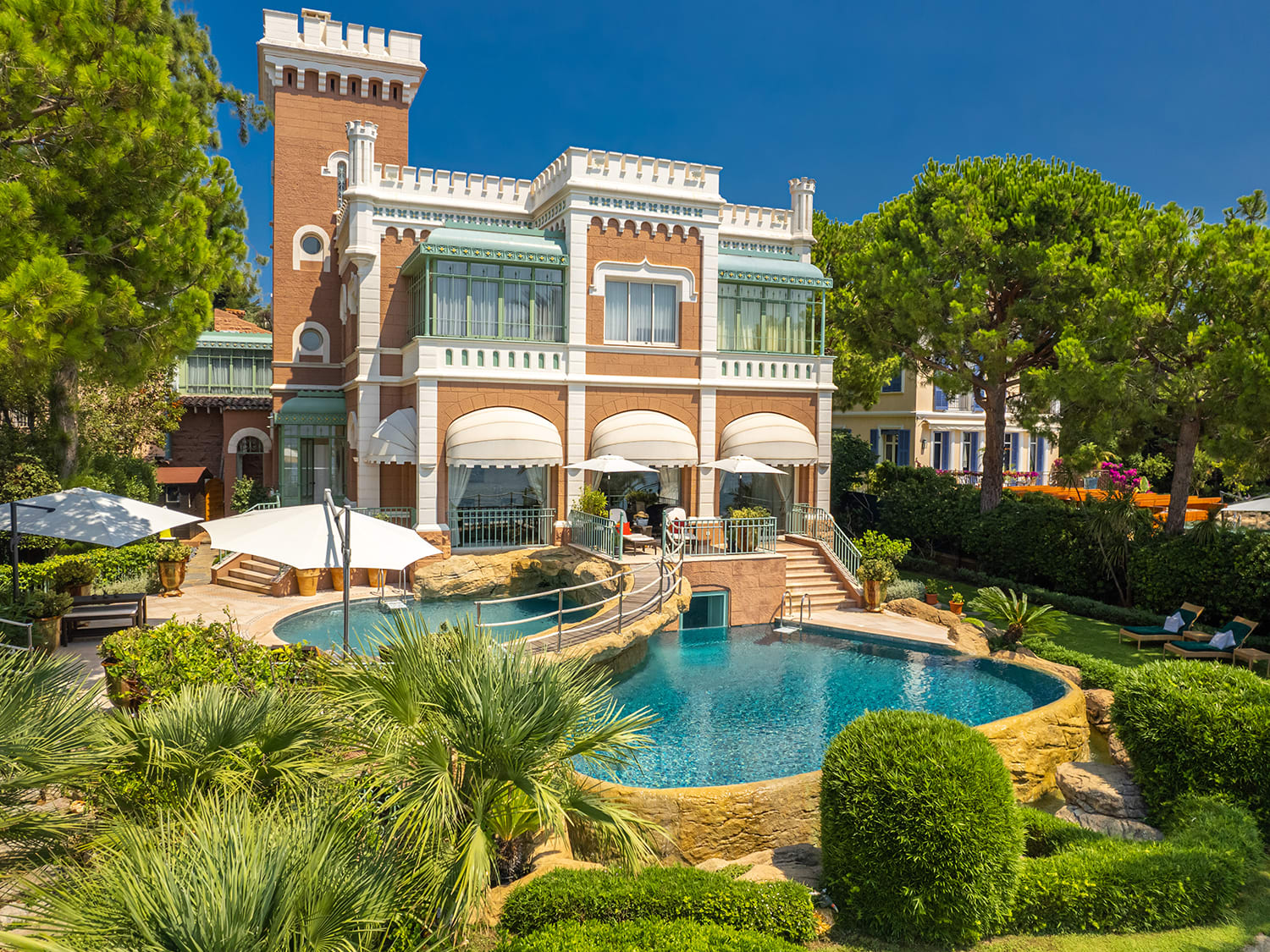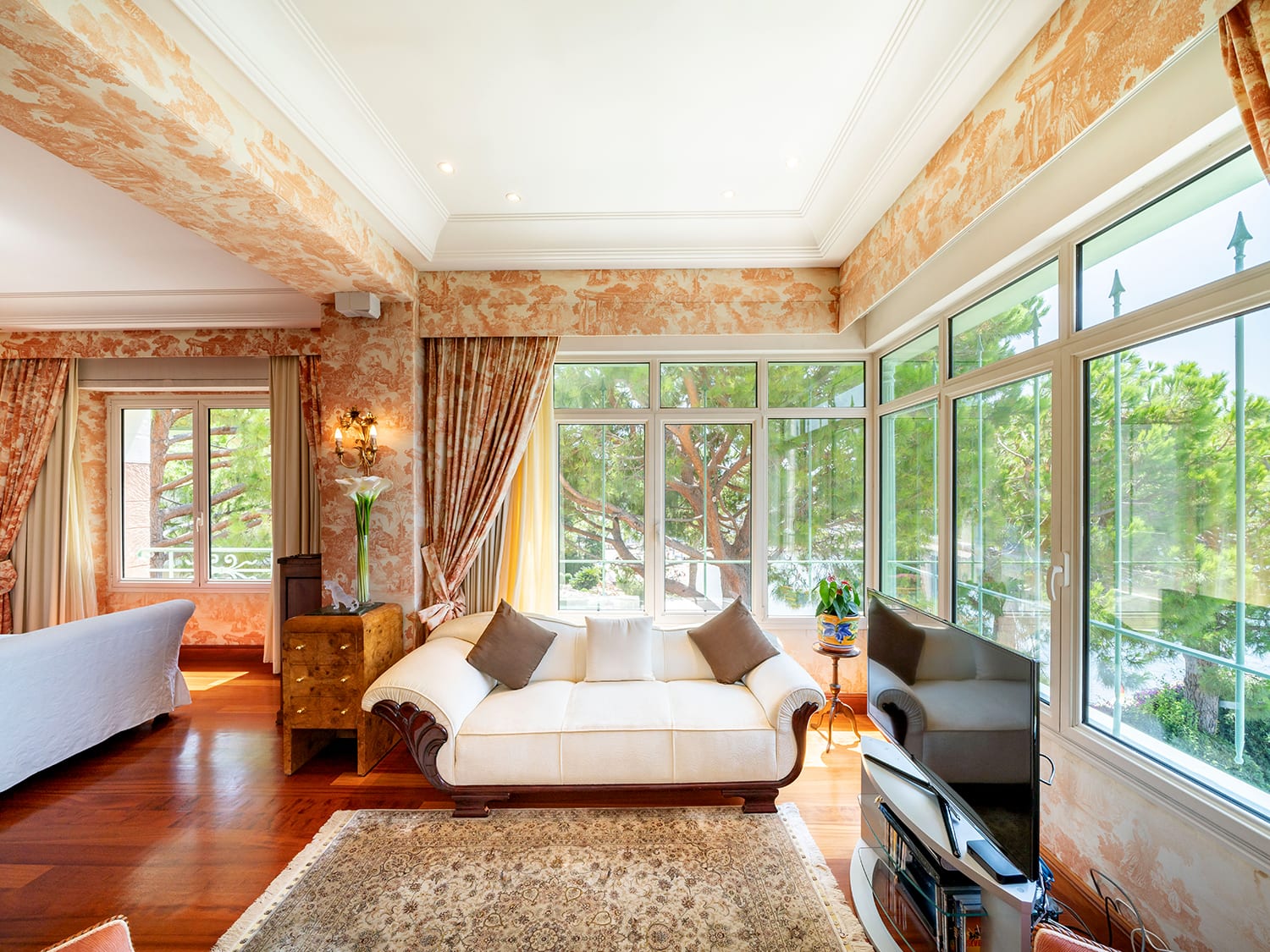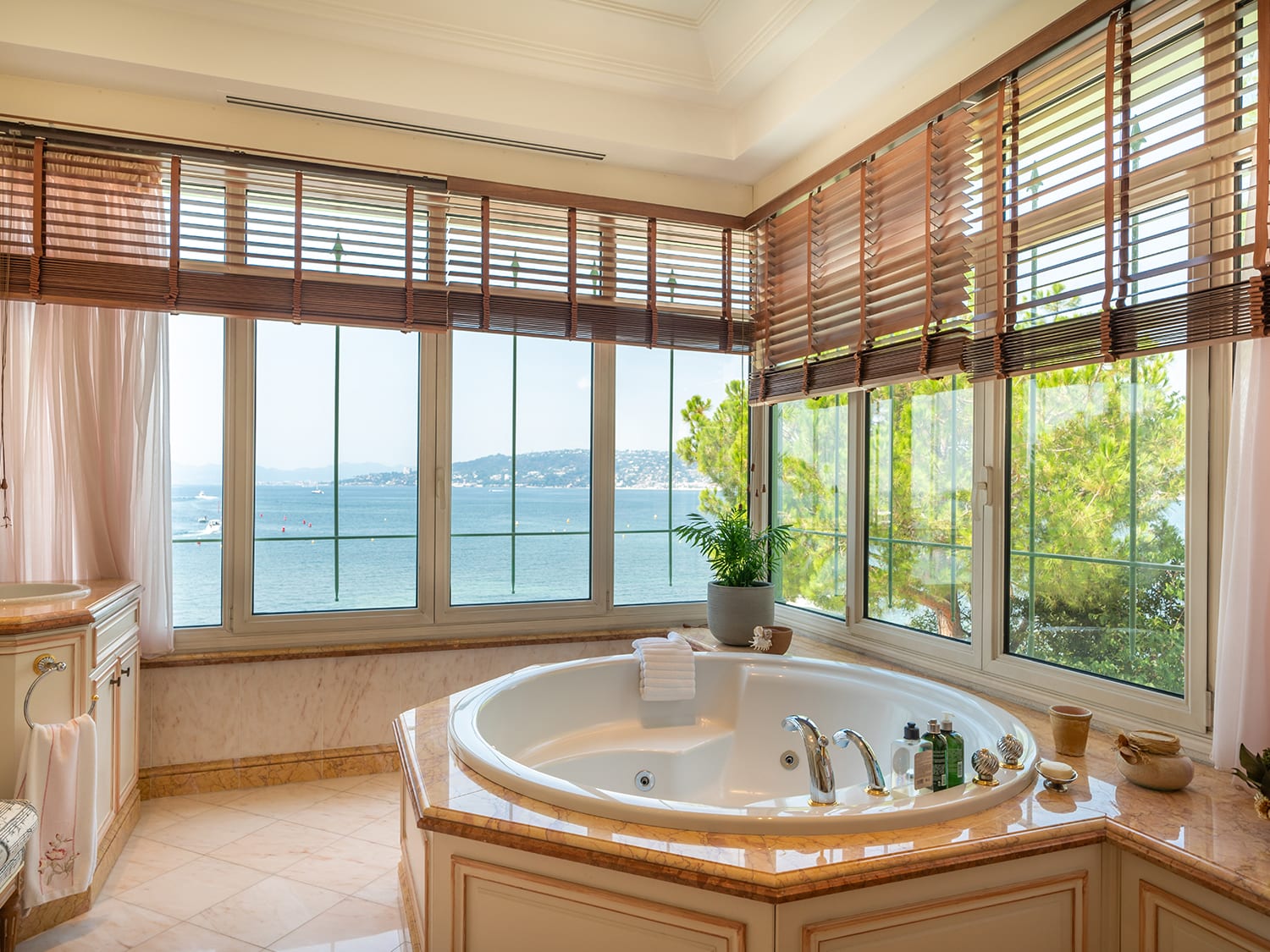 The French Riviera has long been the playground of the rich and famous, and this home has witnessed many celebrities pass through its halls. Over a century old, this historic gem is a stone's throw from

the Belles Rives Hotel and la Pinede in Juan les Pins, and is said to have welcomed Picasso (who was rumoured to have painted the walls of the home).  Made for entertaining and relaxing, the £23 million home has a generously proportioned main salon, a formal dining room, a games room, as well as suites and rooms overlooking the sea. The waterfront home also has a stunning infinity pool, various terraces and al fresco areas, a tower lounge to take in panoramic views, plus a boat dock and a boat house.