How luxury resellers are waging war against counterfeit goods in the digital age
Tried-and-tested methods that utilise human expertise are still relied upon, while technology is now employed in smart ways to spot fake goods.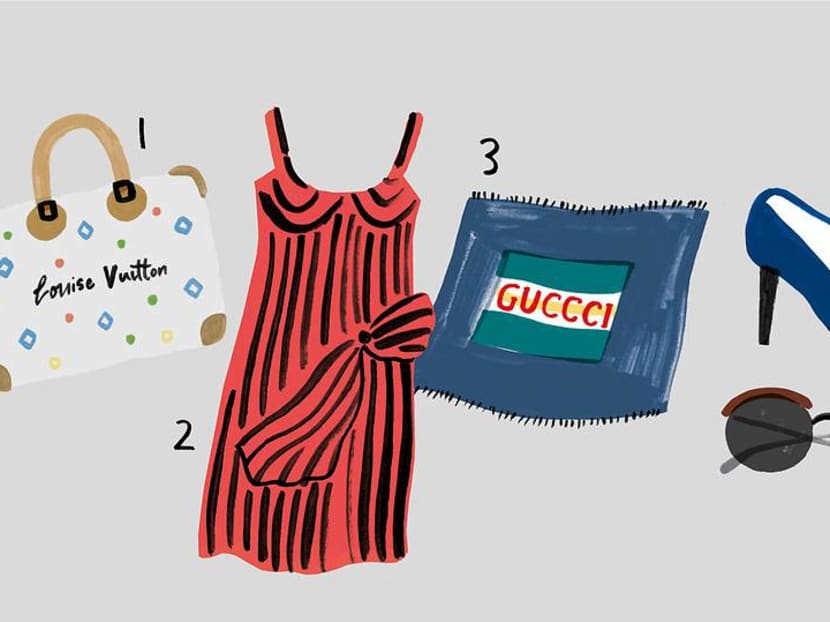 The second-hand luxury market is booming. Whereas customers once preferred their purchases to be box-fresh, they have now embraced the idea of owning pre-loved items. The figures are encouraging, too: In 2018, the resale market rang up a total of S$8.2 billion in sales in the US alone, according to data from Bain & Co. Meanwhile, statistics from Berenberg have projected that this segment of the industry will account for nine per cent of all luxury transactions by 2020. Sales will hit close to S$70 billion by 2023, based on numbers published by Forbes.
The rise of the second-hand luxury market can be largely attributed to the digital revolution that has swept across the world and disrupted traditional business models. In turn, this wave of radical innovation has led to the birth of "re-commerce" websites such as ReBag, The RealReal and ThredUp – platforms that have been calibrated to offer a speedy and fuss-free experience for discerning Millennial and Gen-Z shoppers with their insatiable appetite for luxury products.
However, the emergence of such players in the online sphere has presented a set of hurdles and challenges. Amongst them: The issue of authenticity. Counterfeit goods have been a sore point for fashion for as long as the industry has existed. Vestiaire Collective, a Paris-based resale website with more than eight million users in its database, noted in its 2018 findings that "the value of imported goods accounted for over three per cent of global trade, totalling over S$683 billion." In Singapore, 59 per cent of women surveyed have unknowingly purchased fake goods, while 78 per cent are unable to spot a fake product.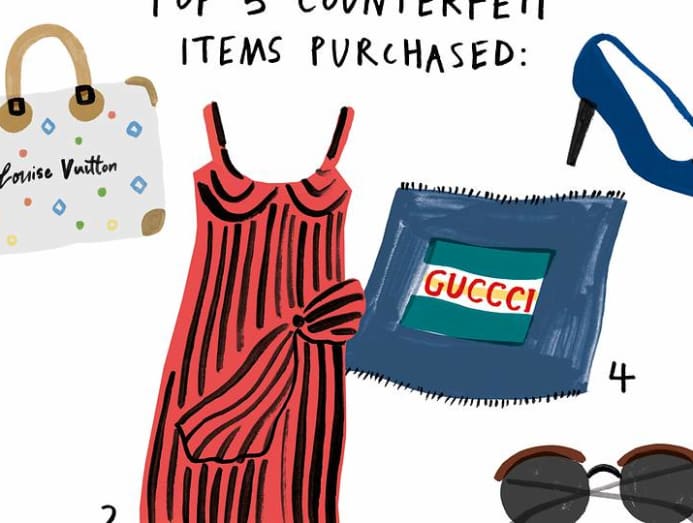 To that end, Vestiaire Collective has taken steps to combat the problem. "In 2012 we signed the 'Fight Against Online Counterfeiting Charter' alongside brands such as LVMH and Christian Louboutin to help ensure a zero-tolerance approach to counterfeit products," explained co-founder and President, Fanny Moizant, in a statement.
In order to ensure that its members can shop with an ease of mind, Vestiaire Collective has assembled teams of authentication experts based in its Paris, New York and Hong Kong hubs. Led by Victoire Boyer Chammard, Head of Authentication & Quality Control, these specialists are either trained auctioneers from top auction houses, gemologists, or leading professionals armed with valuable brand and product experience.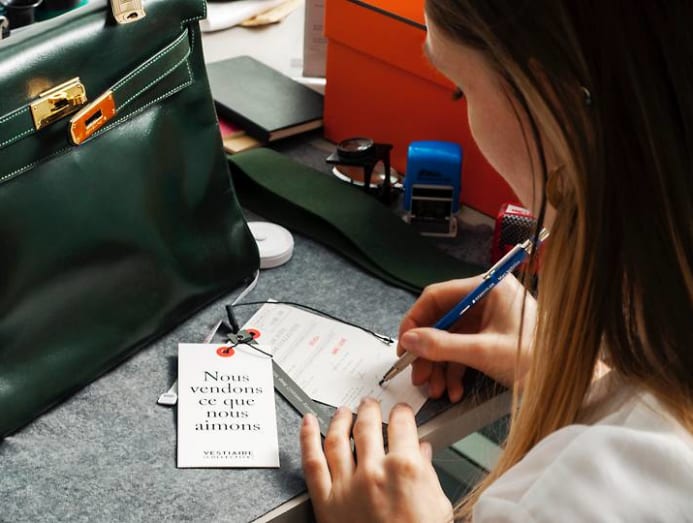 During the authentication process, these experts pore over every little detail to ensure that the legitimacy of the items. The first step to identifying a counterfeit is usually tactile – time is taken to feel the material to ascertain its quality. Logos or any form of typography on the products are then examined because they are obvious tell-tale signs. Uneven or slanted stitching warn of a badly made item. Serial numbers help with the identification process, too, and Chammard recommends asking for proof of purchase if you're buying an item online.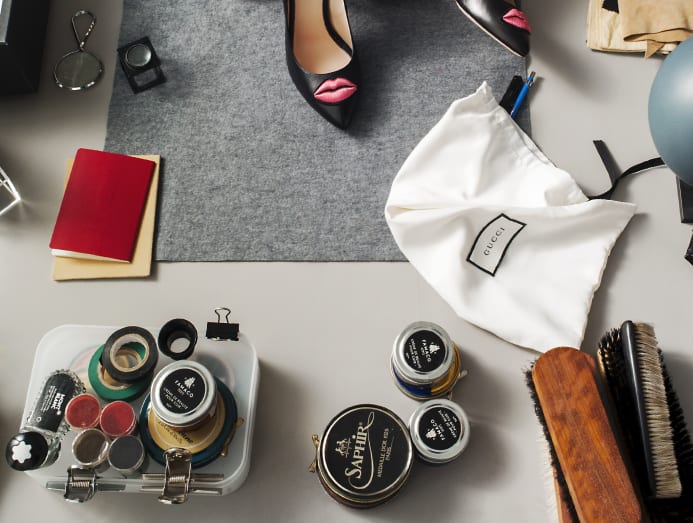 It's a thorough process akin to a detective piecing together clues to solve a mystery, but other resale sites such as The Fifth Collection have begun utilising cutting-edge technology to circumvent authenticity issues altogether. As one of Singapore's leading second-hand luxury e-commerce destination, The Fifth Collection recognised the growing role of technology and in 2015 invested funds to develop Entrupy, a cutting-edge system developed by a group of scientists from New York University.
How Entrupy works is simple: Like a scope, it allows the user to take microscopic pictures of the product. Highly advanced AI then takes over and compares the shots with millions of others in its database. "The imaging is so sensitive, it can fingerprint the item and recognise the next time it is scanned," the team at The Fifth Collection explained. With an authentication accuracy of more than 99.1 per cent, counterfeiters, be warned.