Decluttering your wardrobe? Here's how you can offload your clothes – safely
Designer fashion resale and rental websites have stepped up their sanitising procedures, as well as implemented contactless pick-ups and drop-offs, to ensure a safe and hygienic experience for everybody.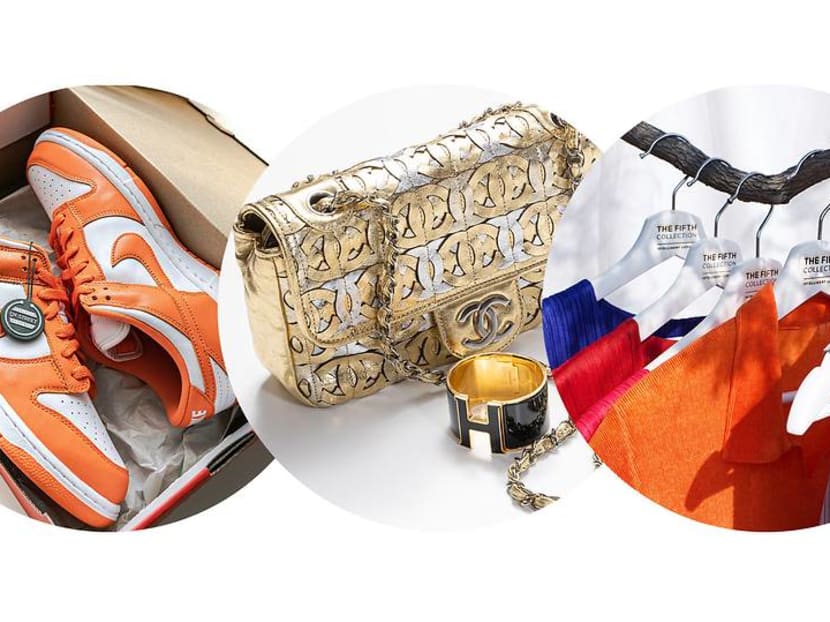 For many people, it has been a long few months of staying home. Chances are, in a fit of inspiration (or boredom), you might have embarked on a bout of decluttering and tidying up a la Marie Kondo. Perhaps you have uncovered a few long forgotten items in your wardrobe that have you wondering: What was I thinking?
Well, as the saying goes, one man's trash is another man's treasure. If you happen to have unwanted designer items such as clothing, bags, accessories or even shoes, don't toss them down the rubbish chute just yet. You might just be able to unlock some value by reselling or renting them.
The preloved market is big business these days – just take a look at sneaker resale sites like GOAT, where the most coveted kicks are sold at multiples of their retail value. And as the stigma against owning or wearing "someone else's clothes" is gradually diminishing, it has also become increasingly commonplace to rent or buy previously worn clothing and accessories.
These days, in light of the COVID-19 pandemic, many resale websites have stepped up their collection and sanitising procedures to ensure a safe experience for everybody. The sites that CNA Luxury contacted have also implemented contactless pick-ups and drop-offs and stepped up deep cleaning of their premises as well as the items they receive.
Here are seven pre-loved and rental sites where you can get last season's possessions listed plus some insider advice on the popular brands and items that buyers are always on the lookout for.
COVETELLA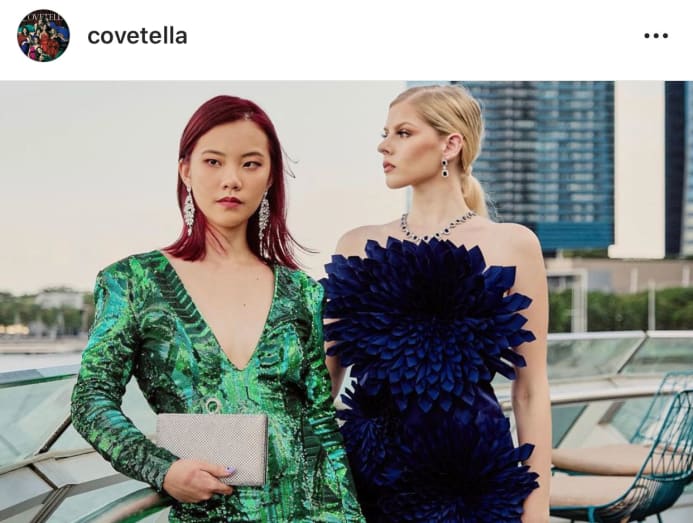 If you happen to have a collection of party dresses and formal wear that you might want to downsize, drop the folks at Covetella a message. Its founder Carol Chen first launched this dress rental company, which specialises in cocktail and evening gowns, as a way to rent or sell some of her excess clothing. It has since grown into one of the more popular gown rental services in Singapore, as they offer fitting and styling services as well.
Covetella also accepts pre-worn dresses and gowns from individuals who wish to rent or sell them, although Chen says they are "quite picky" about what they accept. You have the option of holding on to your pieces or storing them in Covetella's showroom. When an order is placed, the team will handle the delivery and dry cleaning to ensure a hassle-free process.
OX STREET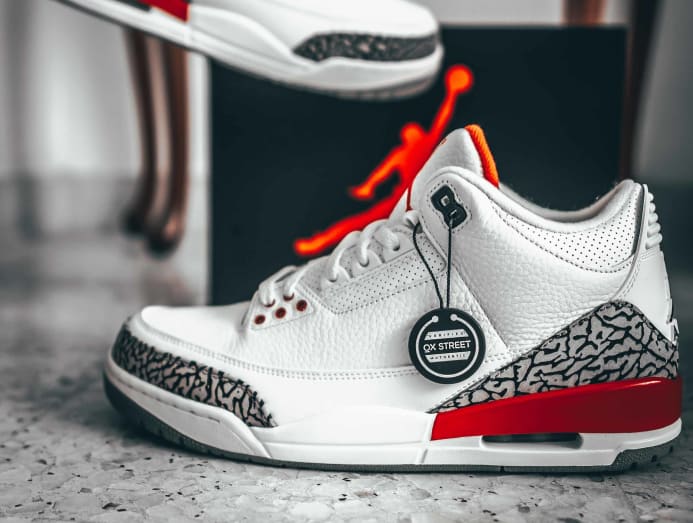 Ox Street is an online marketplace for premium sneakers in Southeast Asia. The platform, which currently only deals in never-worn sneakers (they may soon accept gently worn shoes too), verifies and authenticates the shoes to ensure that all items sold are legitimate.
To comply with increased hygiene measures, the team wears masks at all times and sanitises their hands before handling boxes or products. The boxes are also wiped down with sanitising wipes – and also throw in a few wipes before shipping items out.
Sneakers that are currently in demand include Air Jordans, Nike Dunks and Adidas Yeezy's. Serious collectors are also likely to pay top dollar for unworn collaborations such as those by Sean Wotherspoon x New Balance or Grateful Dead x Nike Dunks, so get in touch if you happen to have any of these unworn models lying around at the back of your closet.
STYLE THEORY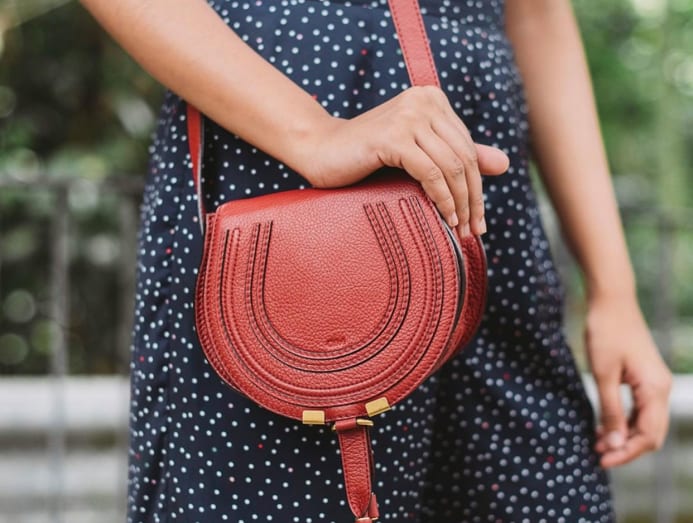 Haute bag fiends can consider consigning up to 20 bags from their collection for rental on Style Theory – but there is a catch.
The fashion rental site will only accept bags from its designer list, which currently includes Burberry, Goyard, JW Anderson and Salvatore Ferragamo. All bags will be cleaned and maintained by a panel of leather care experts and stored professionally in an air-conditioned warehouse. You may also choose to list your bags for sale as well.
STYLE TRIBUTE
You could either do a DIY upload of your items via Style Tribute's seller app or if you are unsure if your decluttered items might still hold some value, arrange for a virtual consignment appointment via FaceTime or WhatsApp video chat with the in-house team.
Once the items to be sold are confirmed, the team will arrange for a contactless collection between the seller and the driver with enhanced safe distancing measures, which include deciding on a designated drop-off location and strict adherence to phone communication only.
The site accepts all manner of designer fashion items for men and women and some of the most coveted brands include Chanel, Hermes, Gucci, Dior, Bottega Veneta and Balenciaga.
THE FIFTH COLLECTION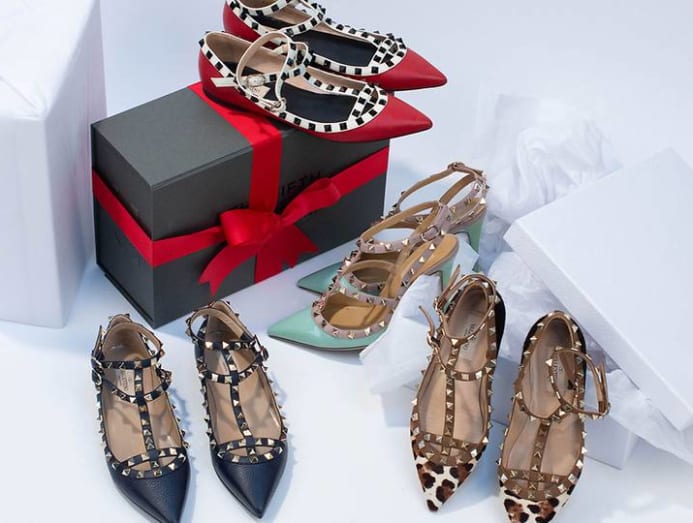 In pre-coronavirus times, a curator from The Fifth Collection would meet sellers in person to help select suitable items and to explain the details and paperwork.
These days, all communication is done via email and contactless pick-up is carried out by an in-house courier to ensure appropriate safe distancing. When the pieces arrive in the office, they are inspected and authenticated, the list price is confirmed in consultation with the seller and then added to the site for sale. Your items should be in at least good condition to pass muster – well used or damaged items will be rejected.
The site's most popular brands are Chanel, Hermes and Louis Vuitton, so send them a message if you have products from these labels you would like to be rid of. Specific accessories that get snapped up quickly include Valentino Rockstud shoes, Chanel earrings, YSL Arty rings, Balenciaga bags, Dior slingback shoes and Chanel ballerina flats. Clothes by brands including Issey Miyake, Self-Portrait, Zimmermann, Sacai and specifically, the DVF wrap dress are popular too. And with folks spending so much time at home these days, designer homeware, especially those from Hermes, are in demand as well.
THE TREASURE COLLECTIVE
Those who cannot bear to part from their treasured wardrobe pieces but still wish to generate some income from their belongings can consider the rental service by The Treasure Collective.
This sharing community fashion rental platform has what it terms a "managed-wardrobe solution" where your items are styled, catalogued, listed in an inventory, stored and placed on its platform for rentals.
Before your pieces are returned to you at the end of the consignment period, they will be carefully cleaned by the laundromat For The Love of Laundry. With a wide range of designers listed on the site, ranging from mid-priced brands such as Cos and For Love & Lemons to high-end labels including Saint Laurent and Dries Van Noten, this is a good one-stop shop for those who wish to rent out a mix of high-low products from their wardrobes.
VESTAIRE COLLECTIVE
It is fairly easy to be listed on Vestiaire Collective, simply sign up for an account and you can start listing your items on the site. Do fill in the description of the item and its condition as accurately as possible. This is because when the item is sold, you will have to ship it to one of Vestiaire Collective's logistics hubs for a quality control inspection before it is sent to the buyer.
To ensure that this contact-less process meets the highest hygiene standards, the company has also increased its backend processes, such as temperature monitoring and sanitisation of its buildings.
Popular brands include Chanel, Hermes and Gucci, with labels including See by Chloe, Off-White and Louis Vuitton rapidly gaining popularity in the region. If you own bags such as Gucci's Jackie, Celine's Trio and Fendi's Peekaboo as well as sneaker models including Gucci's Ace, Balenciaga's Track and Valentino's Rockrunner, you will stand a good chance of selling them.