Huawei has a new gold phone, just in time for extra 'huat' this CNY
The Huawei P50 Pocket is a one-of-a-kind foldable smartphone created with world-renowned haute couture designer, Iris Van Herpen.
Looking to huat-ify your Chinese New Year (CNY)? Huawei has launched a new gold foldable smartphone that's apt for the festivities.
Called the Huawei P50 Pocket Premium Edition, this mobile device can double up as a fashion accessory. It's designed in collaboration with Dutch fashion designer, Iris Van Herpen, known for her unique, avant-garde haute couture creations.
The phone features exquisite details inspired by Van Herpen's principle of "symbiosis". The device captures the shadows and textures of the Earth, brought to life through an advance 3D micro-sculpture design.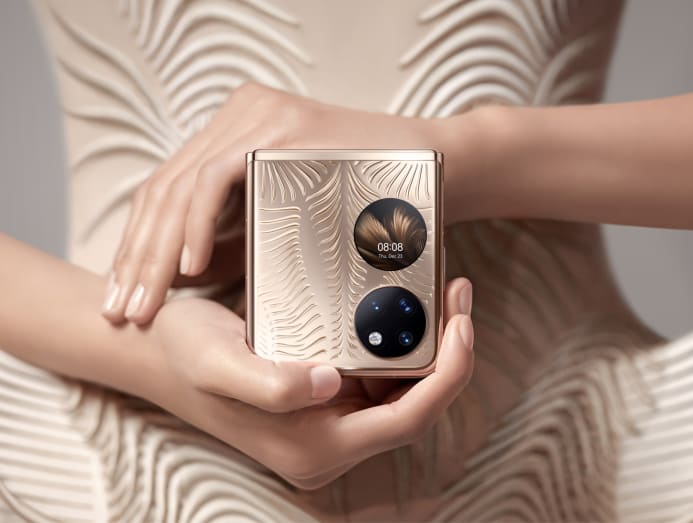 Harking back to the Y2K era when clamshell phone designs were the rage, the Huawei P50 Pocket easily folds into an ultra-slim, lightweight body. It is comfortable to hold and fits easily in a purse, great for bringing along for all your CNY visits.
If you are worried about privacy, the device automatically disables cameras, microphone and location when folded, and re-enables them upon unfolding.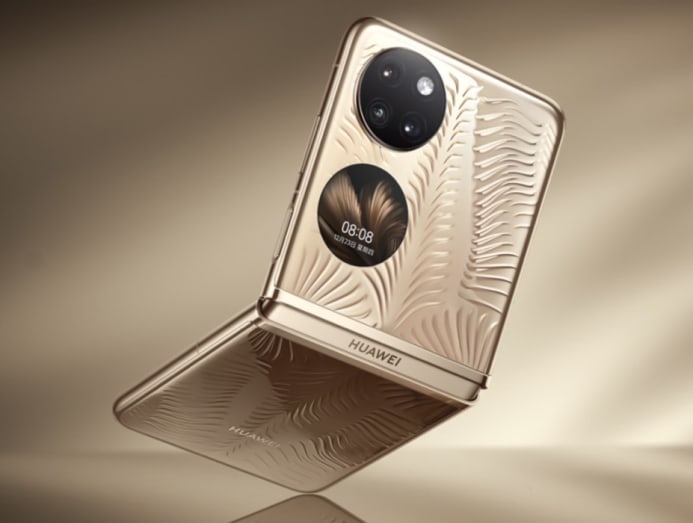 When unfolded, it offers a 6.9 inch, 21:9 display. And for your family phototaking sessions, the device packs a 40MP True-Chroma Camera, a 13MP Ultra-Wide Angle Camera with a 120 degree wide field of view and a 32MP Ultra Spectrum Camera. It also features rear camera portrait selfie algorithms and a big camera sensor to boost low light performance.
Here's another feature that seems a little random but could definitely come in handy. If you're heading out in the sun, the P50 Pocket is able to visualise the spread of sunscreen on the skin to help check for uncovered spots to avoid getting sunburnt.
Setting up is easy as the phone comes pre-installed with AppGallery, the official app store for Huawei devices. A majority of local apps are available in AppGallery, including transportation must-haves ComfortDelGro, Grab and Ryde, that all-important TraceTogether and others.
The new Huawei P50 Pocket in Premium Gold will be available in Singapore from Feb 12. Yes, that's the 12th day of CNY, but better late than never! Local pricing will be advised nearer to launch.