A home cinema projector, WFH laptops: The best new tech from IFA 2020
CNA Luxury rounds up the hottest tech toys from this year's IFA showcase in Berlin.
IFA, or Internationale Funkausstellung Berlin, is Europe's biggest technology showcase, held in September each year in Germany. Despite coronavirus restrictions, this year's event went ahead, albeit as a scaled-down, invite-only version with no more than 1,000 guests each day.
IFA may not attract major buzz like CES, but it's still an important launching ground for new tech devices. This year's event was no different, with several big name brands spotlighting their latest, innovative products. Here's what has caught our attention so far.
SAMSUNG THE TERRACE
Samsung's The Terrace was unveiled earlier this year, but was spotlighted again at the company's virtual event held prior to the start of IFA 2020. The Terrace is a 65-inch weatherproof TV designed to be installed in an outdoor garden or patio. Features include anti-reflective coating, 4K resolution and an IP55 waterproof rating to keep it safe from rain. 
SAMSUNG THE PREMIERE
The latest home entertainment device from Samsung isn't a TV – it's a 4K ultra short laser projector, dubbed The Premiere. The new projector brings the cinema experience into the home, using short-throw laser technology to create an image measuring up to 130 inches. It comes in two sizes, model LSP9T for the 130-inch and LSP7T for the 120-inch version. The Premiere will be available later this year, launching first in the US, Europe and Korea.
LG WASHTOWER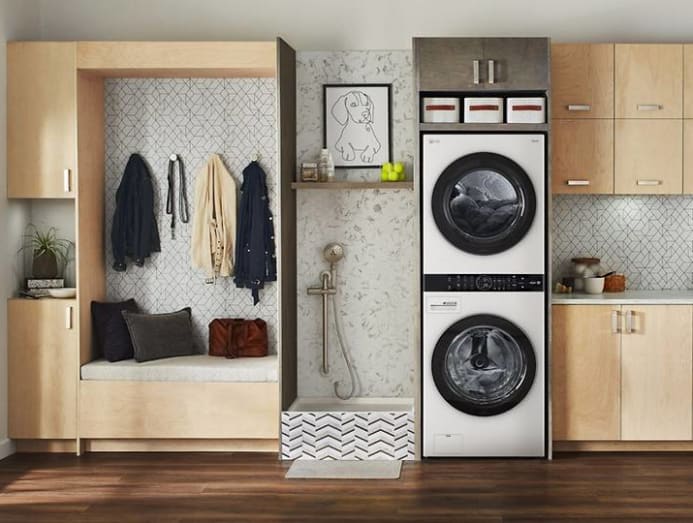 Instead of having to buy a separate washer and dryer, LG has an innovative solution in the form of its new WashTower appliance. At first glance, the WashTower may look like an ordinary stacked washer and dryer, but it's actually one complete unit. The washer and dryer both work in sync, communicating cycle information with each other in real time. This allows the appliance to predict the total time needed to both wash and dry a load.
MSI SUMMIT SERIES LAPTOPS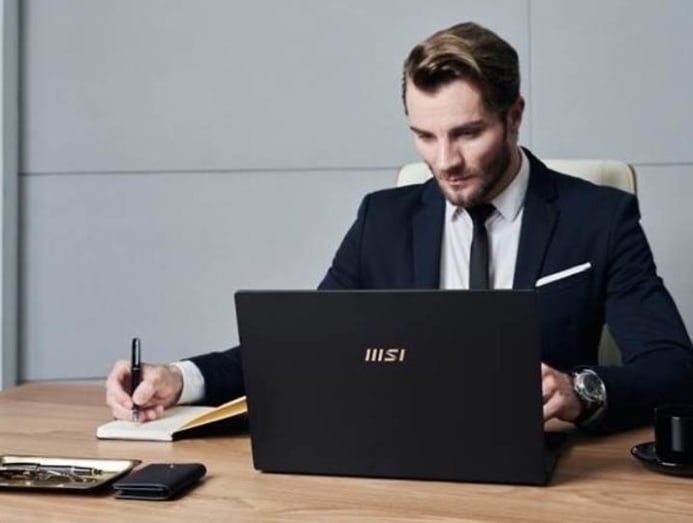 MSI is best known for its gaming laptops, but the company is now expanding into a new market with the Summit series, a range of sleek-looking business laptops targeted at those working from home. 
The Summit B Series is the more portable of the two, combining over 10 hours of battery life for a full day of work. The Summit E series comes in an additional wide range of dedicated graphics and includes an infrared camera that supports Windows Hello facial recognition.
Friendly remote work features include a touchscreen that supports multi-touch, and an exclusive "AI noise cancellation" function that can eliminate background noise to help keep video conference meetings on track.
PHILIPS HUE GRADIENT LIGHT STRIP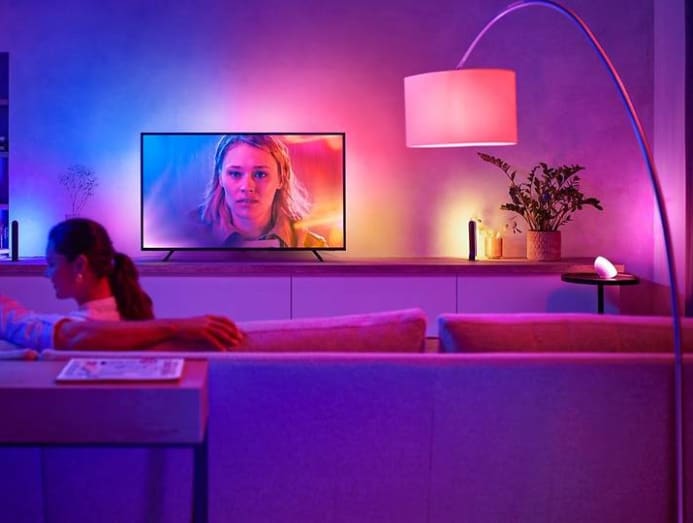 Philips is building on its catalogue of Philips Hue smart bulbs and lighting solutions with a new smart light strip that can produce multiple colours at once. Unlike existing Philips Hue lighting that only produce one colour at a time, the Philips Hue Play Gradient Light Strip uses new technology to produce a spectrum of colours at one go. It mounts along the back of your TV and throws ambient lighting to match whatever you're currently watching.