Independent watch brand MB&F has just opened the world's first MB&F Lab here in Singapore
Enjoy mechanical watches and kinetic art by MB&F's "crazy creators".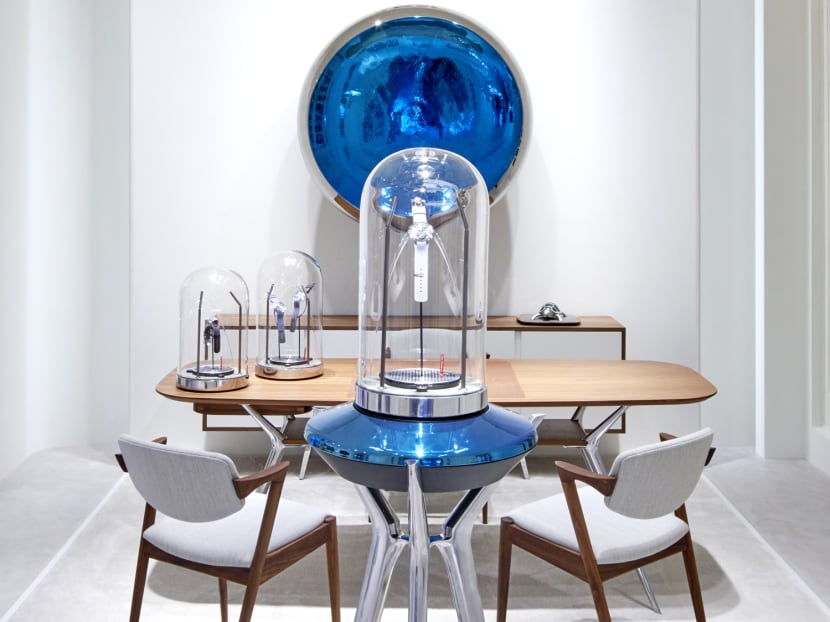 A clock that looks like a jellyfish. A levitating disc of watch components. A small fighter jet that tinkles the Star Wars theme like a music box. Those who aren't familiar with the fantastical machines and collaborations of independent watch brand MB&F will think the new retail space that recently opened on the ground floor of the Raffles Hotel Arcade is an art gallery — or a really extravagant toy store. Either way, they won't be far off the mark.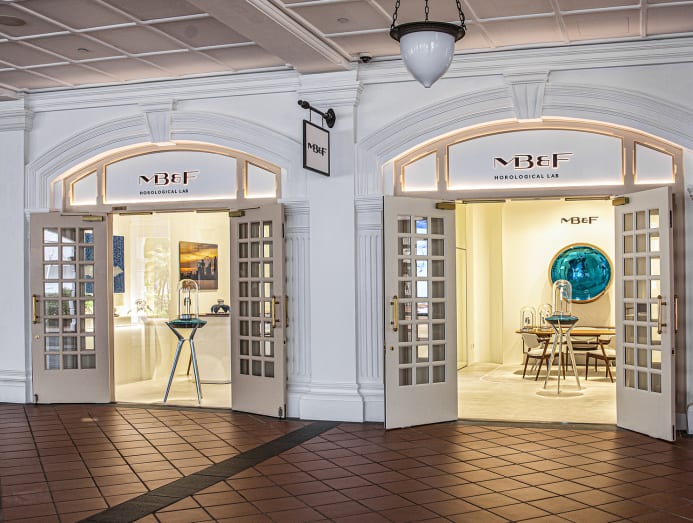 The watchmaker has opened its very first MB&F Lab, a retail concept intended to be more than just a watch boutique; it is also a space to showcase kinetic and mechanical art pieces that were co-created with those who share the same vision of play and wonder. Designed by architecture studio Voltige and launched in partnership with The Hour Glass, the Lab beckons passersby with its crisp, white theme, futuristic domed glass displays and a large, reflective blue lens on its main wall.
The MB&F Lab is actually a scaled down version of the brand's M.A.D.Gallery, which first opened in 2011 in Geneva and was followed by three more in Dubai, Hong Kong and Taipei respectively. The Galleries are large enough to display some 30 "Mechanical Art Devices", while the Lab here will have only a small selection that will rotate every few months. Still, the current pieces on display are pretty impressive. On one wall hangs "World Skies" by Brooklyn-based robotic kinectic art studio Breakfast. It uses flip discs to mimic the real-time weather conditions of the city of your choosing. Walk close enough to it and a depth sensor will enable the discs to reflect you instead, acting like a pixelated mirror. Just under it are three MB&F x L'Epee clocks — the Medusa, Grant and Octopod — that tell time in the most fascinating fashion. Over on the other end is a "Machine Light", a sculptural lamp entirely hand-crafted by Frank Buchwald, a former science-fiction illustrator who lost his job due to the advent of CGI.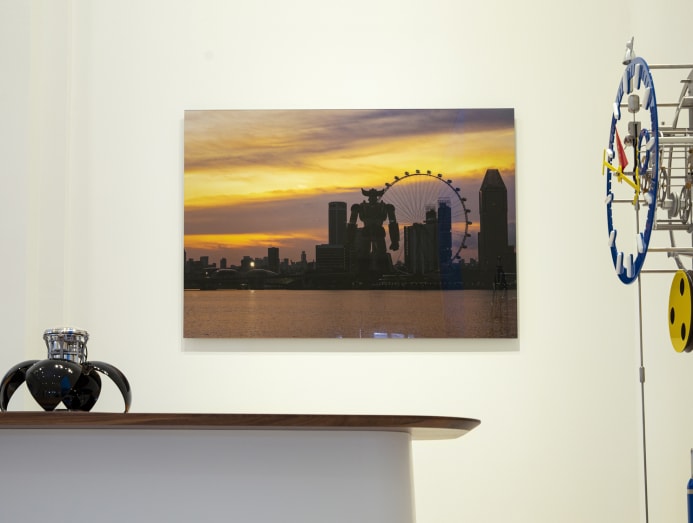 Everything on display here has a story, and one of brand founder Maximilian Busser's greatest joys in life is to help tell them. "Every city centre is becoming more like a case of copy and paste. Whether you're in LA, Singapore, Paris or Dubai, you will see the same brands and products. So I would like to offer a place where you are wowed; a place with stories of incredible creators and things that make you smile," he said. "The other night, I spent 10 minutes explaining the [robot clock] Balthazar to a gentleman, and when he discovered it can rotate he was delighted. He was probably in his 40s but in that moment, it was like he was six years old again."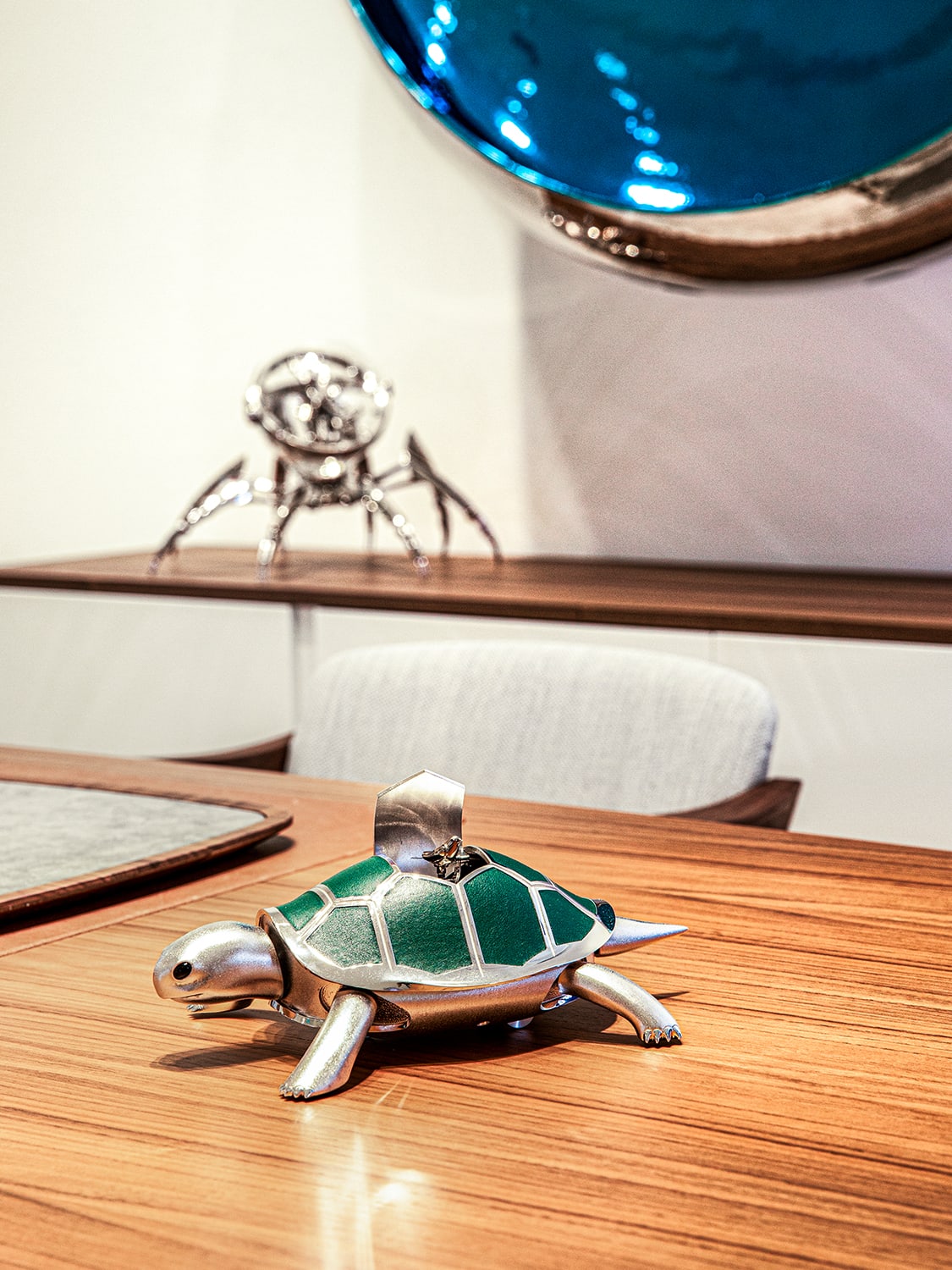 Busser doesn't expect visitors to the Lab to be familiar with his watches. "If you already love MB&F, then let me show you the work of other crazy creators. If you don't know who we are, maybe understanding these crazy creators will help you understand MB&F better." Five more MB&F Labs will open around the world over the next 12 months, with the Paris and Los Angeles Labs slated for launch in the next six weeks. Busser is also open to the possibility of opening a full-sized M.A.D.Gallery in Singapore too. "If and when we find a location and when Michael [Tay, Group Managing Director of The Hour Glass] feels more comfortable with the idea, we'll do it. One thing at a time."
This long-term partnership with The Hour Glass is one of the main reasons Singapore became the first to host an MB&F Lab. Busser first arrived in Singapore in November 2005 with only a design of what will become MB&F's first watch, the HM1. "Mike was one of the first retailers who believed in me," he said. And now, Singapore actually has the largest community of MB&F collectors in the world. "This is as much due to the sophistication and passion for artisanal watches from the Singaporean public as to the incredible energy The Hour Glass Group has put into educating collectors about high-end independent artisanal watchmaking."