Which gems are the most collectible right now? Tips on growing your collection
Which stones will go up in value? Which stones will hold their worth? From Singapore jewellers to international auction house specialists, industry experts share their top tips for growing your trove of sparkling treasures.
There aren't any galas to show off precious jewels right now, it's true. But the beauty of high jewellery (aside from their actual appearance) is that they hold their value well and are generally immune to trends.
If anything, the pandemic is actually boosting jewellery sales. Last year, a Cartier Tutti Frutti bracelet broke the world record for highest price achieved through an online sale, fetching a cool US$1.34 million (S$1.8 million) at a Sotheby's auction. Christie's had a similarly significant sale in 2020 when it achieved US$2.1 million for a 28.86-carat D-coloured diamond. LVMH's watches and jewellery segment recorded organic revenue growth of 35 per cent in the first quarter of 2021 compared to the same period of 2020.
Jewellery houses themselves have been anything but subdued this year. Bulgari's Magnifica collection includes the Imperial Spinel necklace, featuring a whopping 131.21-carat spinel – the fourth largest in the world. Boucheron's Holographique range lives up to its name with prismatic rock crystals, opals and aquamarines. Tiffany & Co's Blue Book Collection is also playing up the colours with coloured sapphires, yellow beryls, rosy tourmalines and more. There has never been a more visually sumptuous time to dive into the world of high jewellery, so here are some tips to get you started.
KNOW WHAT TO LOOK OUT FOR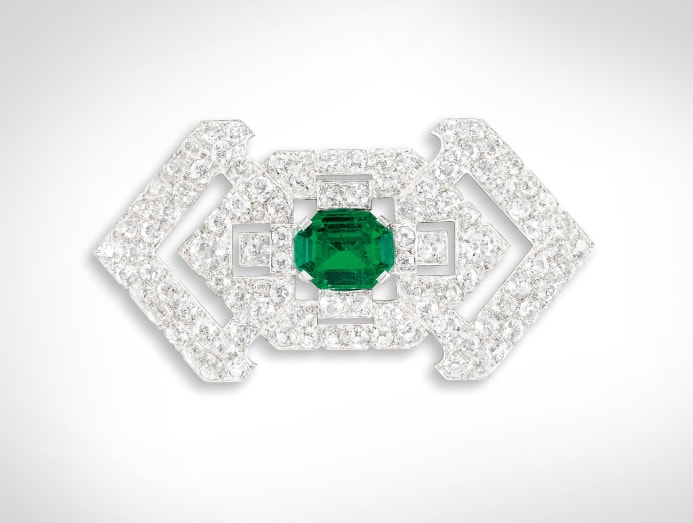 The quality of the gemstone itself is obviously an important factor, but so is the design.
"Iconic jewellery pieces or recognisable motifs by a brand from a particular period generally hold their value well," said Cristel Tan, international jewellery specialist for Phillips Southeast Asia. These include Cartier's Art Deco jewels and Tutti Frutti designs, and Van Cleef & Arpels' iconic Zip necklace.
"Contemporary jewellers like JAR and Bhagat also stand out for their creative designs and exceptional craftsmanship. Produced in extremely limited quantities for a select clientele, these rare pieces always create a buzz of excitement when they come up for auction."
It's also best to keep the jewellery as is. "Collectors tend to gravitate towards pieces that are kept in their original form, unless the changes have been recognised by the original designer," she advised. Provenance also plays a part.
"Famed jewellery collectors such as Elizabeth Taylor or the Duchess of Windsor tend to incentivise collectors to own a piece from their notable collections." Provenance also extends to the stones themselves. Spinels from Burma for instance, will cost more than spinels from Sri Lanka, even if they are visually identical.
Once you understand the value of your stone, it doesn't really matter whether it's a loose rock or in a piece of jewellery. According to Shiu-Fang Chiang, vice president and senior specialist at the jewellery department of Christie's Asia Pacific, "Buying a loose stone lets you examine the gem thoroughly, and set it whatever way you like, while a finished piece of jewellery will show better brilliance and colour thanks to the effects of its mounting and side stones. But you must be careful of defects that might be hidden by such settings, such as a flaw under the prong, or a painted bottom to enhance the saturation. If there is any uncertainty, request to unmount the stone if possible."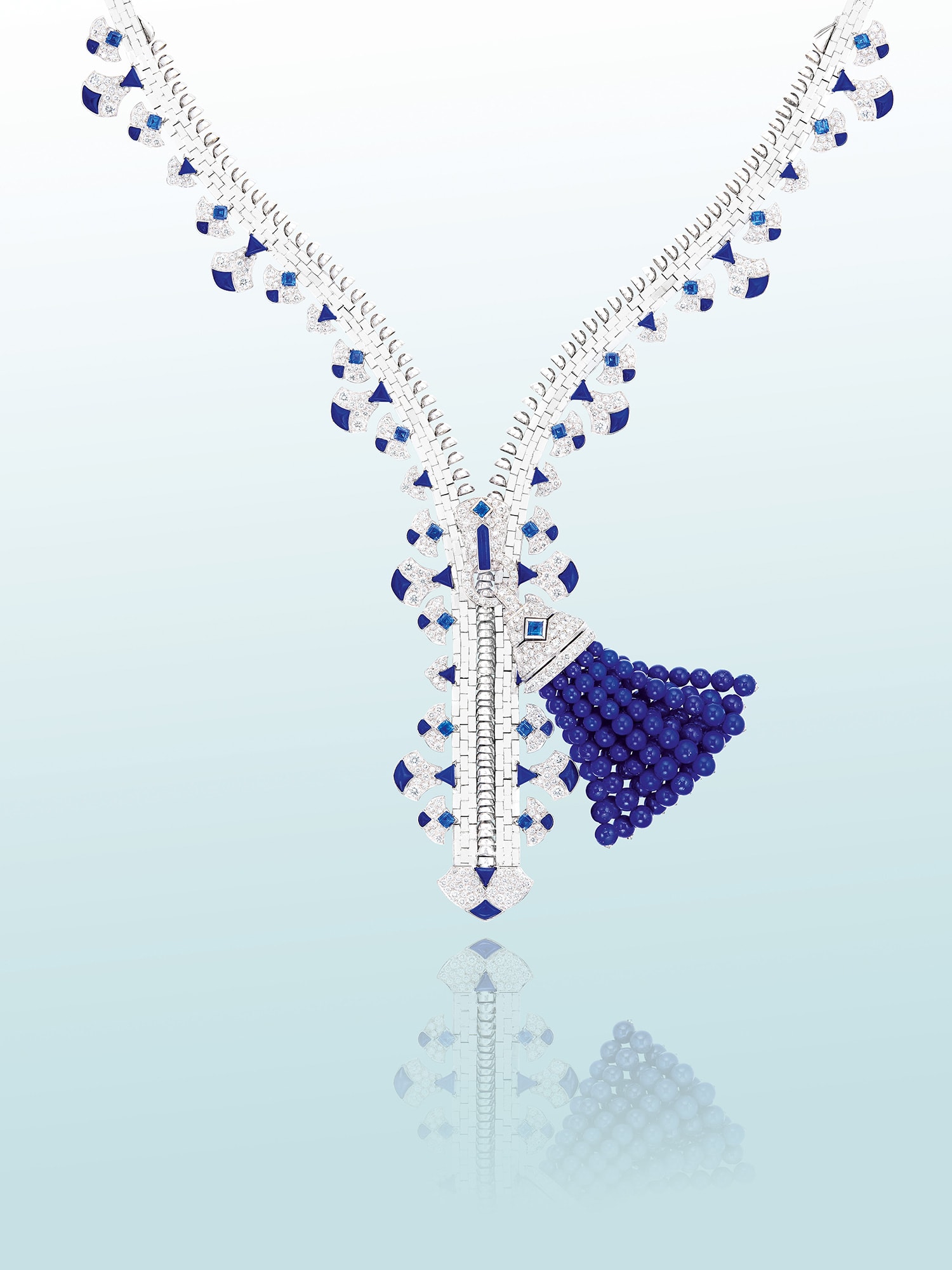 LET KNOWLEDGE AND PREFERENCE GUIDE YOU
As with anything that costs a pretty penny, due diligence goes a long way. If you don't know where to begin, Cristel Tan suggests researching brands and pieces you're already interested in.
"Visiting exhibitions, international auction previews, special museum shows, and jewellery fairs allows you to see a diversity of pieces, appreciating quality, detail and craftsmanship," she said. "Seeing as much as you can affords you a better understanding of a piece's inherent aesthetic value, as well as brand appreciation, hence making your motivations to collect more defined."
On the other hand, it could also open up a whole new world of options. "You may think you like red spinels now, but then you'll learn about purple spinels or purple sapphires, and an entire rainbow of colours out there," offered Leslie Roskind, Bonhams' head of jewellery in Hong Kong. "Once you start educating yourself you'll start to go off on tangents, but that's what's fun about collecting."
Those tangents should ultimately be steered by your own personal preference. "Buy what attracts you," continued Roskind. "Colombian emeralds are more collectible than Zambian emeralds but I happen to love the latter's higher lustre, darker colour and blue tinge. What may be beautiful to me may not be beautiful to you."
Roskind's other tips include buying the best you can in your budget, and to consider wearability. "Some people collect jewellery which they end up not wearing because they worry they're too fragile."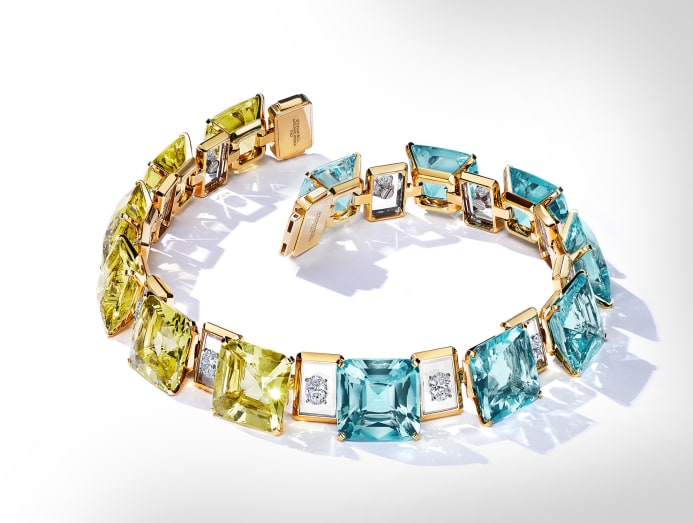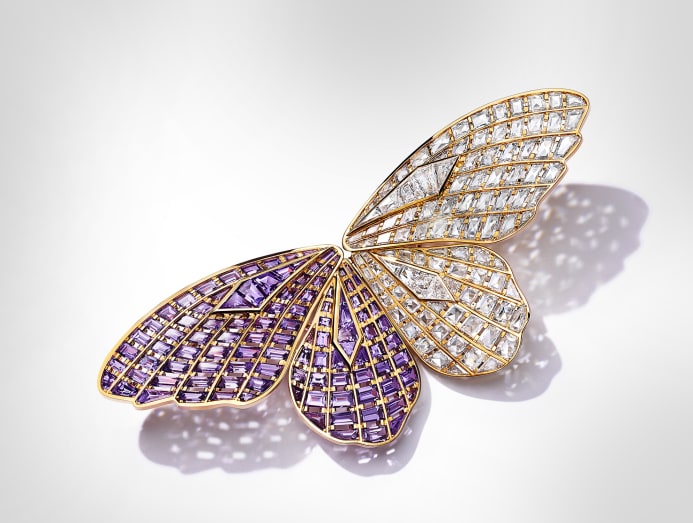 GEMS ON THE RISE
With prices of the Big Four – diamonds, rubies, sapphires and emeralds – on a seemingly unstoppable rise, there has been an increased interest in other stones that boast similar colour intensity, or completely different colours altogether. Neon blue Paraiba tourmalines and mysterious purple sapphires are such examples gaining in popularity, but spinels in particular are ones to watch.
The current record price for one is US$1.4 million, which went to the 50.13-carat Hope Spinel sold at Bonhams London Fine Jewellery Sale in 2015. Much more recently, local jeweller Madly Gems has put up for sale a rare Mahenge spinel weighing over 18 carats and worth over US$250,000.
Red and vibrant pink varieties are the most prized, and the mines in Myanmar and Tanzania – specifically Mogok and Mahenge respectively – are famous for producing some of the richest red spinels.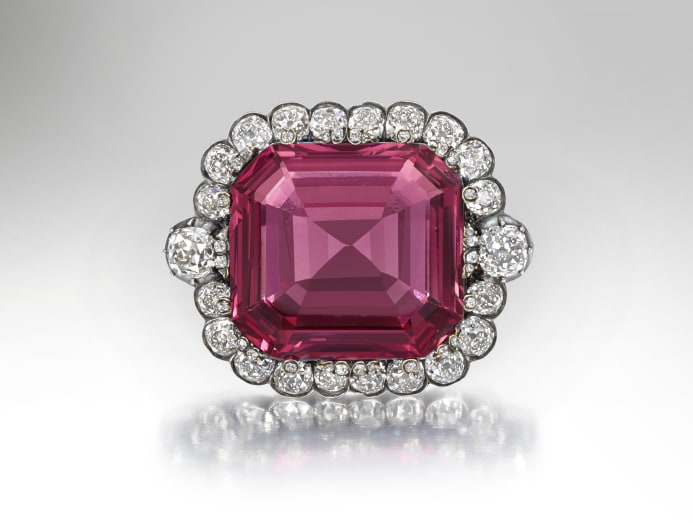 Madly Gems founder Maddy Barber points out that alexandrites have also seen a sharp increase in price over the last five years, with the most valuable examples being the ones that display dramatic colour change from blue to red or green to red.
"When it comes to alexandrites, inclusions don't matter as much as how dramatic the colour change is. But because they are so rare, finding one that is over one carat is hard enough, much less one that displays significant colour change."
Alexandrites can be found in Tanzania, Sri Lanka, India, Myanmar and Zimbabwe, but the most highly valued ones hail from Russia and Brazil. Unfortunately, because the mines from the former have long since run out, Russian alexandrites can now only be found in heirlooms.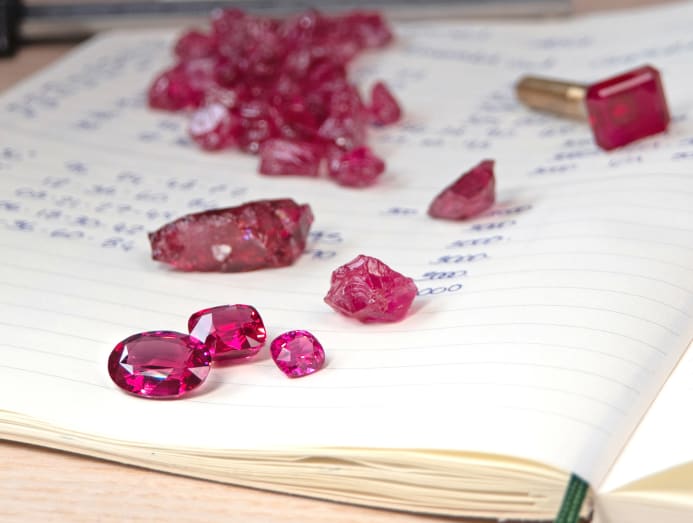 If you can only bank on one up-and-comer, consider tanzanites. "It's visually very appealing, it's rare, and is at a very attractive price point now compared to spinels or alexandrites," shared Maddy's husband Wez Barber, who helps run Madly Gems.
Tanzanites come from only one place in the world – a tiny mining area near the Mererani Hills in Tanzania – and the unique circumstances that sparked their formation make it highly unlikely that a new deposit will be found anywhere else in the world.
"At the current rate of mining, it is likely that the available supply will be depleted in the next generation, if not this. The Indian and Chinese markets have just realised this in the last 12 to 18 months, and have been buying up everything they see."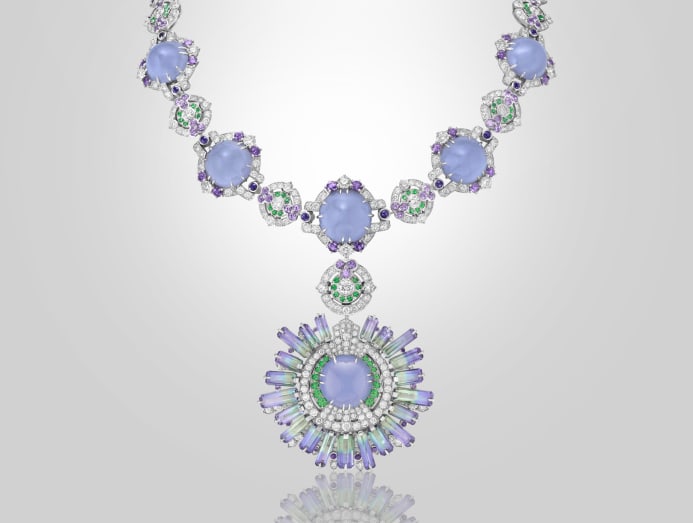 COLOUR IS EVERYTHING
Now that jewellery tastes have become brighter and more eclectic, jewellers are able to venture outside of the usual fare to add colour to their creations. Bulgari has long used lesser-known stones to stunning effect, and the prevailing trend has only bolstered its efforts to put these gems front and centre.
Last year it used a 60.79 carat rubellite as the anchor of its Barocko Lady Rubellite necklace, while this year's collection sees a hefty infusion of Paraiba tourmalines.
But Bonhams' Roskind has noticed that more traditional brands are starting to show their adventurous side, too, such as Harry Winston and its 2018 Candy Collection that featured green tsavorites, purple sapphires and aquamarines, or Van Cleef & Arpels' previous use of sodalite.
"I was at a Cartier boutique opening on Fifth Avenue a few years ago, and I made a beeline to this huge orange stone they had on display that turned out to be a spessartite garnet. Spessartite garnet is not something you'd immediately associate with Cartier," recalled Roskind.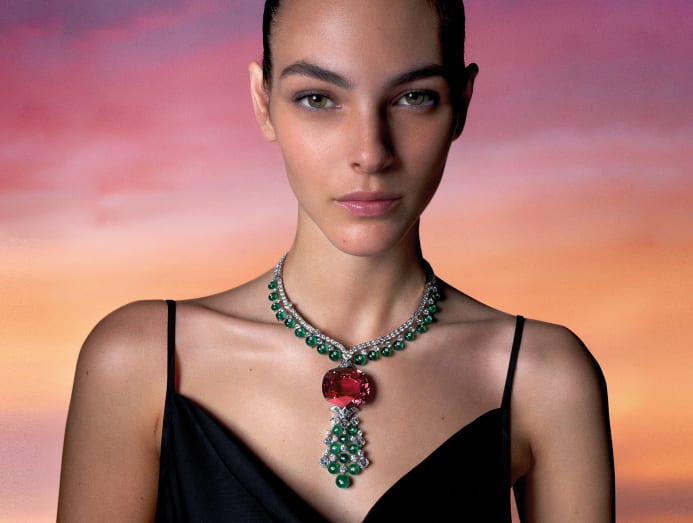 "Personally I think these materials are coming to the forefront because a necklace full of Paraiba tourmalines, for example, might be more wearable than a classic diamond one. I also think people are looking for something more original, and coloured stones make such pieces interesting."
Jewellers like Madly Gems have noticed demand for green tsavorites and sunny, yellow sapphires have gone up, too. "Perhaps people just want a little more sunshine in their lives because of the pandemic," observed Maddy Barber.
"Since COVID-19, there hasn't been as much mining activity around the world, so supply has dropped while demand continues to rise. Prices on the ground for coloured gemstones, from Tanzanian spinels to Colombian emeralds, have gone up by at least 30 per cent in the last six months."
Gemstones that most closely resemble the hue and intensity of emeralds, rubies and sapphires generally fetch the highest prices, but Barber notes that previously unpopular colours, like teal sapphires and grey spinels are have become highly desirable.
HOLD ON TO THE ULTRA-RARE STONES
Diamonds may be forever, but they're certainly not as rare as you think. Pretty much any coloured stone deemed exceptional enough in quality and colour will be rarer than a white diamond. But there are varieties of stones so rare that the market has yet to figure out how to value them.
On one trip to Tanzania, Wez Barber thought he had found a pink spinel rough, and had it cut into a three-carat, lavender-hued beauty – only to discover from the subsequent lab report that it was actually a taaffeite. "I sent it to Sotheby's for estimation but they couldn't give me one because there's no market for it. It's that rare."
Barber recalls a similar incident where a Paraiba tourmaline turned out to be an exceedingly uncommon tourmaline species known as liddicoatite, which was first recognised as a separate mineral in 1977 and named in honour of Richard T. Liddicoat, the inventor of the GIA's diamond grading system.
"Such stones won't be for the average investor. But for high-net-worth individuals who can afford them and prize them for their rarity, sure," he noted. "We don't know how much they might go up in value, but their rarity at least means their value will never go down."
YOU CAN STILL PLAY IT SAFE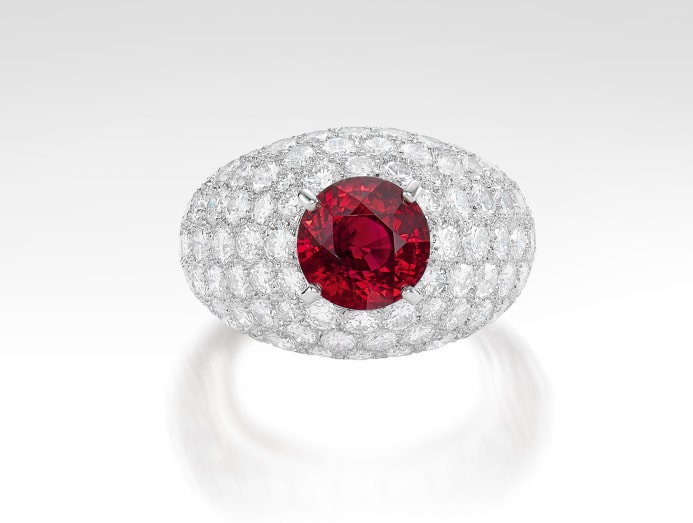 Like collectible art and wine, jewellery options can seem endless and the knowledge and experience required to deftly manoeuvre the market and trends can take years to accumulate and hone. To prevent overwhelm, at least in the beginning, there's no shame in sticking to the classics.
"Coloured gemstones of fine quality that originate from mines no longer in operation or where sources are scarce are more sought after. Particularly, untreated coloured gemstones such as Kashmir sapphires, Burmese rubies and Colombian emeralds consistently achieve record prices," said Phillips' Cristel Tan. "The rarity of a top-quality gemstone is what gem collectors really go for."
Leslie Roskind doesn't believe the increasing popularity of coloured stones and variants will ever fully usurp the throne of white diamonds. "They will always be classic. Whether it's wearable diamond stud earrings, an engagement ring, or a remounted diamond from your grandmother – these will always be staples."