Sartorial similarity: Is it OK for couples to dress the same, or is it tacky?
With working from home the norm, couples are spending more time together than before. And some are finding themselves starting to dress alike. It doesn't help that labels like Gucci and Louis Vuitton are launching gender-fluid collections.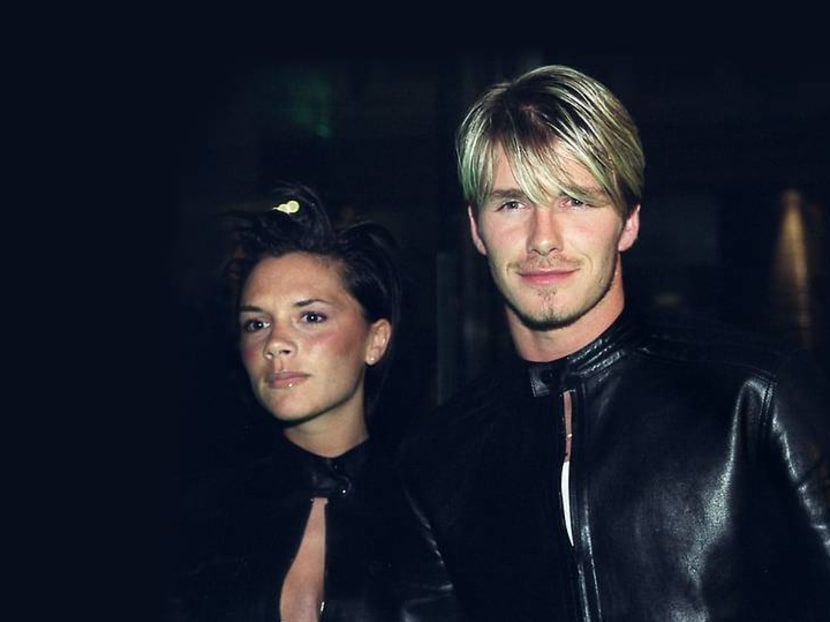 As we stood by the front door, preparing to leave the house, I announced to my husband, "I'm sorry, we can't go on like this. One of us has to change." No need to call the divorce lawyer just yet, though; this isn't a judgment on our marriage. In fact, it's a far more serious problem.
We were dressed the same.
The shared "lewk", if that isn't overselling our functional ensembles, was an oversized navy cashmere jumper, faded Levi's, retro Nike trainers and a utilitarian mac. It's standard weekend normcore, or in our case, couplecore. A short, sharp bout of bickering – sorry, constructive conversation – ensued over who had to go upstairs and find something else to wear.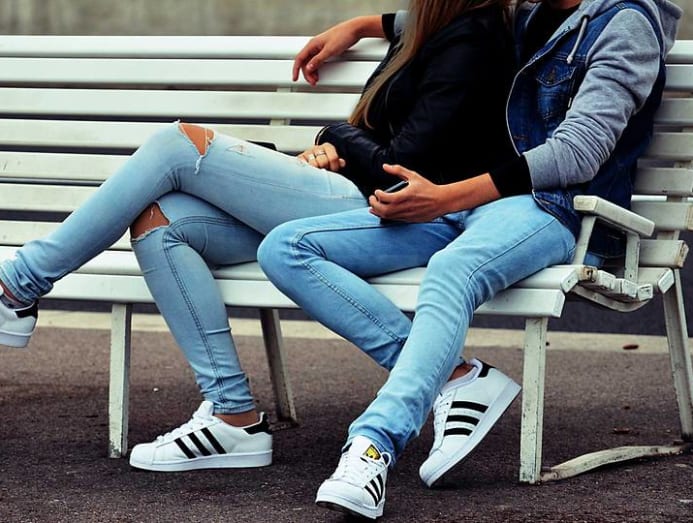 I have a penchant for androgynous, "boyfriend"-style clothing that means our wardrobes have overlapped in the past, but lockdown has made this situation critical. Working from home means that I can now rarely be bothered with the smarter touches that differentiated my look from my husband's: A chain necklace, low-heeled boots, a midi dress.
I'd love to say that this confluence of our clothes was down to being perfectly attuned as a couple, as we navigate nigh on 86,400 seconds a day under the same roof (not that I'm counting). But in truth, when your wardrobe is distilled down to a few key items, there's just not much room for differentiation. 
"My husband and I have always looked like we're in the same band," says one self-employed friend in her 40s. "Now that I'm skint because of COVID-19 and am not buying any new clothes, I steal his instead. In particular his very nice Uniqlo shirts." Another reports buying his and hers pyjamas from Desmond & Dempsey (monkey pattern for him, jaguars for her) and an FT colleague has found that her boyfriend is copying her tracksuit uniform.
"My husband and I have always looked like we're in the same band."
But without being able to track and trace the exact moment "couplecore" sets in, it's hard to be sure whether two people are really twinning more, or just noticing it more as they spend extended amounts of time together.
"We are slowly morphing into one," said a friend who works for an NGO. She and her partner have an enviable shared parenting uniform of colourful canvas trainers, skinny jeans and a quirky jumper, sometimes topped off with some slightly rave-style rainwear. It doesn't scream matchy-matchy, but on closer inspection has a certain . . . continuity. 
Shared aesthetics are a reflection of the growing trend for gender-fluid brands and collections.
In July, Gucci launched MX, a range of clothes and accessories that features leopard-print coats, handbags, fluffy pastel jumpers and doll-like tea dresses aimed at all genders, and at underlining "the performative nature of what we wear, presenting masculinity and femininity as relative concepts". On the high street, Uniqlo has started to show its men's sweatshirts modelled by women too.
So far, so freeing, but let's not forget the fashion car crash that was Posh and Becks wearing his and hers leather jackets and trousers in 1999, or Justin Timberlake and Britney Spears in their matching patchwork denim. And Instagram is awash with saccharine influencer duos in curated shades of beige, matched to their oatmilk flat whites.
For Simon Doonan, author of How to Be Yourself: Life-Changing Advice from a Reckless Contrarian, the idea of twinning with his husband Jonathan Adler, an interior and product designer, meets with a "quelle horreur!"
He explained: "We have very different styles and have always made a point of staying in our respective lanes. I am a bit more tacky and flashy and Jonathan is more graphic and preppy. Never the twain shall meet."
However, sometimes he is a sucker for a more co-ordinated approach in others: "I enjoy it when couples dress similarly, most especially when they take it to extremes, like Gilbert & George, or [Berlin artists] Eva & Adele." 
There are other refreshing role models for the look. One couple who recently went viral for their double-dressing were the Taiwanese octogenarians behind the Instagram account @wantshowasyoung.
The pair, who own a laundrette, were persuaded by their grandson to pose in garments left behind by customers and the result is a cute, kitsch array of vintage-looking ensembles that complement rather than clone each other: Coloured shirts worn over white tees, and biker jackets in different hues. 
Margherita Cardelli and husband Gerardo Cavaliere of Giuliva Heritage have mastered the complementary approach, and their new women's range for H&M is full of tailoring influenced by classic menswear silhouettes.
"I am very inspired by Gerardo's way of dressing . . . and sometimes I actually borrow his clothes," said Cardelli. "It may happen we both wear a white flannel suit that is in the men's and women's collections."
Is she not worried about looking a bit, well, naff? "It is normal for a couple to share time, passions, ideas and thoughts, so they are likely to be similar in terms of clothing." OK, great – but that navy jumper is mine.
By Carola Long © 2020 The Financial Times