Real estate investors: Is now the right time to buy property in London?
The seasonal nature of the housing market makes spotting short-term trends difficult, and the recent fall in transactions makes it even harder. Still, there is some evidence the market in London could be about to turn.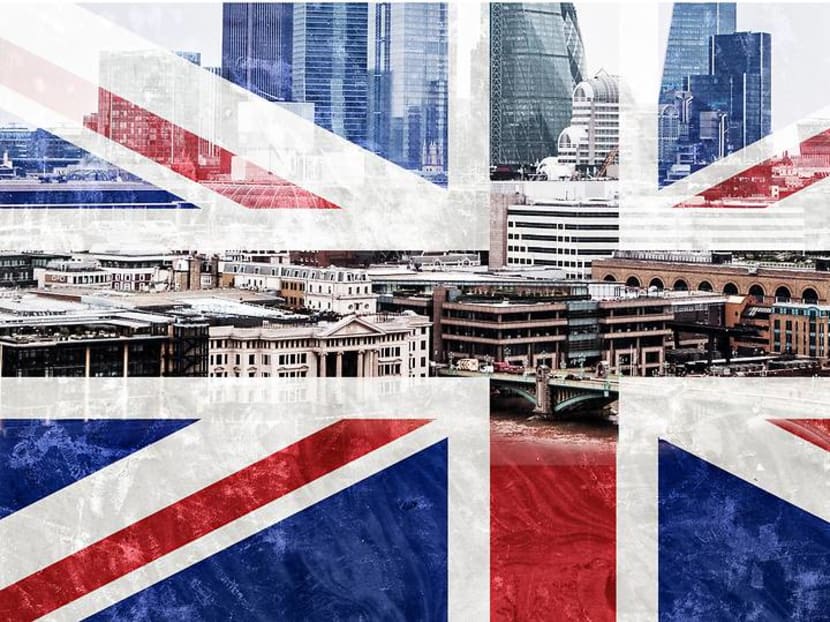 Lottie Bodilly has just bought her first home. After months of searching, the 25-year-old, together with her partner, Jackson, has found a large two-bedroom apartment in a Victorian building in Streatham, south-west London. The couple completed last Friday. The price: Just under £500,000 (S$860,000). 
"The vendors had a lot of interest and we had to go to sealed bids," said Bodilly, a web publishing entrepreneur. "We moved quicker than we would have liked because the market was a little sparse and we were nervous about how many more homes were going to come up for sale. But we liked it," she said, "so we went for it." 
If Bodilly had waited, would she have got a better deal? The property market in London is in turmoil. In the first three months of this year, prices were down four per cent on the first quarter of 2018, according to Nationwide, and five per cent down on their peak the year before.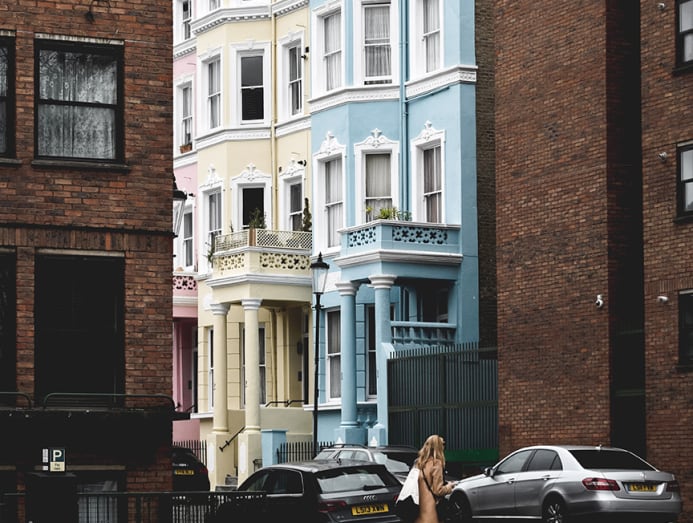 In January, the number of homes sold fell to its lowest in a decade. Last week, shares in Foxtons, the London-focused estate agency, were trading at about 53p, down 87 per cent since their peak in 2014. All this with Brexit unresolved, and a no-deal exit on 31 October still possible. If that were to happen, house prices could drop 30 per cent in the next three years, according to the Bank of England stress test's worst-case scenario.
But Bodilly is undeterred. "Neither of us are particularly concerned about Brexit," she says. "This is our first house and we'll probably be here for three to five years at least, so we were more concerned that we wanted to buy in an area that was going to come up." 
Many property agents and experts agree with her. They say early indicators suggest the slump in London's housing market may be about to end. This, of course, is exactly the kind of thing estate agents like to say, so how can we be sure? The answer depends on your circumstances, but let us look at the evidence to help you decide whether to make a move – or wait it out:
WHAT THE DATA SHOW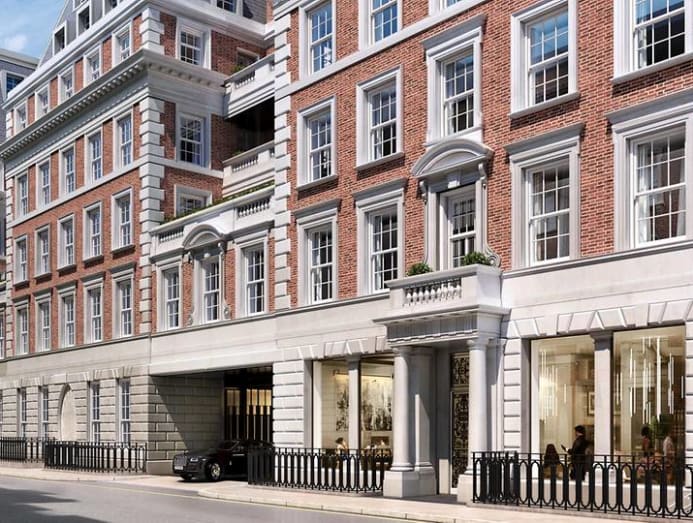 The seasonal nature of the housing market makes spotting short-term trends difficult, and the recent fall in transactions makes it even harder. Still, there is some evidence the market in London could be about to turn. The proportion of London homes with falling values peaked last autumn at about 80 per cent, according to Zoopla, the online property portal. By the beginning of 2019, that proportion had fallen to 68 per cent. The proportion of homes showing monthly falls has dropped below 30 per cent for the first time in two years.
The fall in prices may be slowing, too. According to Rightmove data released last week, average asking prices are still lower than where they were a year ago in 28 of London's 32 boroughs. However, 23 boroughs are now reporting monthly increases. Based on a rolling three-month average, asking prices were up 2.3 per cent in Westminster at the beginning of June, compared with the beginning of May – up 1.5 per cent in Haringey, and 1.2 per cent in many boroughs, including Kensington and Chelsea.
These are only asking prices – and they may be inflated by pricey new developments in those areas – but there is evidence that sellers are setting more realistic prices. According to Richard Donnell, head of research at Zoopla, in mid-2014 the median asking price of a home new to market in London was between 20-25 per cent higher than the median selling price. By the end of last year that gap had closed. 
Sellers have less time to wait for a deal, too. The average selling time seems to have peaked, according to data from Rightmove. In May a home spent an average of 72 days on the market before selling; down from 89 days in January.
Luxury homes have been hardest hit during the housing downturn. Prices of central London's prime properties – which account for the top 5 per cent of the market by value – have fallen by more than 19 per cent since 2014, according to Savills. But again, these are falling more slowly this year. In the first three months of 2019, prices were level in Mayfair and Kensington. 
Over the past five years they have fallen 24 per cent and 21 per cent respectively. In Notting Hill and Holland Park – both of which have seen price falls of more than 15 per cent since 2014 – transaction numbers have increased and prices have risen, albeit by less than one per cent.
WHAT THE AGENTS SAY
"After such a large adjustment – even greater in international currency terms – London is starting to look like pretty good value," said Lucian Cook, director of Savills Research. "And very good value in comparison to its competing world cities."
Tired of waiting, buyers have decided to push ahead, said Tom Bill, head of London Residential Research at Knight Frank. In the first quarter of this year, Bill says his agency received the highest number of offers on homes in prime central London for 10 years, and in April, it reported 8.2 new buyer registrations for every new instruction across London – the highest ratio for 15 years. 
"Buyers have been watching the market for value and holding off," he says. "But only up to a point can they hold out. Now they want to make a decision – and they're looking beyond Brexit."
"People are a little bit bored of talking about Brexit," said Simon Hedley of Druce and Co, an estate agent based in Marylebone in central London. He said stamp duty reforms of 2014 and 2016 have had a much bigger effect on the market. They increased the tax bill on all homes priced above £937,500 and added a three per cent premium on second homes. 
Nine out of 10 of Hedley's buyers have to pay this premium, he said. On a property price of £2m, the stamp duty rate is now 3.7 percentage points higher than it was before 2014 – an additional cost of about £74,000. But it is not all bad news for buyers: According to Savills, prime prices in Marylebone have fallen 7.8 per cent since 2014, meaning that buying the same property now, including the increased stamp duty, should still result in a net saving of more than £105,000 on the total cost in 2014.
WHAT THE DEVELOPERS SAY
New developments may be particularly exposed to property market fluctuations because they tend to be more speculative purchases and are popular with international investors. "Since spring there has been a surge in demand from owner-occupiers for some of the best apartments in our developments," said Gabriel York, co-chief executive of Lodha UK. 
The Mumbai-based developer has two luxury projects in London: Lincoln Square, a development of 221 homes near Lincoln's Inn Fields, where a one-bedroom flat costs £1.6m; and One Grosvenor Square, a development of 48 homes in Mayfair, where two-bedroom apartments start at £8m. 
York was unable to give the latest sales numbers to the FT, but as of 31 March this year, Lodha had sold 12 homes at One Grosvenor Square and 146 at Lincoln Square, according to Moody's. According to Vikas Halan, senior vice-president at the rating agency, London sales in the nine months to December 2018 were only half what Moody's expected – a factor in its decision in May to change Lodha's outlook to negative. 
HOUSE & HOME UNLOCKED
Last year work stopped at the Spire, a new 67-storey tower in the London Docklands which was to have been the tallest residential building in the UK. A spokesperson for Greenland, the Chinese developer behind the project, blames changing market conditions since 2014, when the building was conceived. 
"The purpose of the review has been to ensure that our development reflects those changes and remains at the forefront of the market," the company said in an email.
Some new-build developers are giving up on trying to sell them to buyers, and instead offloading flats in bulk to corporate landlords for private lets. Landlords can often negotiate significant discounts. According to Molior, which monitors developments of 20 units or more, 7 per cent all new-build sales in London in 2018 were bought by corporate landlords – a figure that many expect to rise. 
"For new builds, it starts to get very sticky once you get out of that very central zone," said Roarie Scarisbrick, a buying agent with Property Vision. "And I think getting rid of big chunks to big corporates – provided it makes some sort of economic sense – is appealing to everybody." 
SO IS NOW THE RIGHT TIME TO BUY PROPERTY IN LONDON?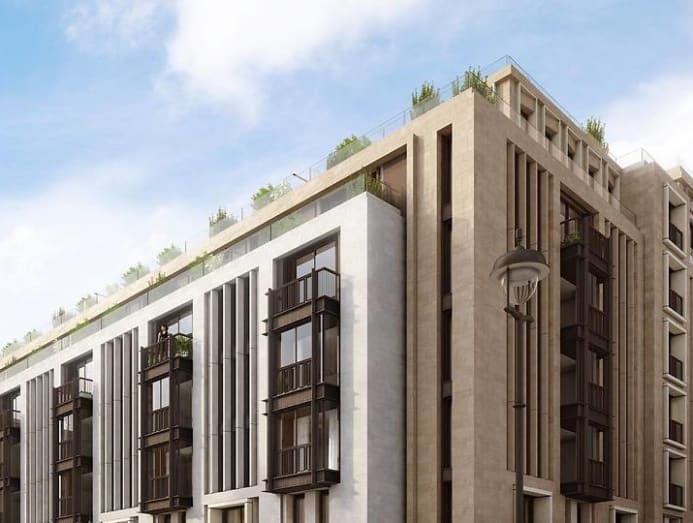 If prices in prime central London recover, the effect will probably filter down into what Lucian Cook calls London's "wealth corridors" – those swathes of smart homes that radiate from central London into areas such as Fulham, Wandsworth, Chiswick and Islington. However, despite there being the general belief among estate agents that benefits will trickle down – because that is what happened after the financial crisis, the last time house prices slumped – that may not be the case this time, said Neal Hudson director of Residential Analysts. 
"There has not been any real correction in the wider London market," he said. "In fact, it looks like more of a stagnation that correction. The big transaction falls happened a couple of years ago and now the number of sales are just bumping along at very low levels and house price growth is kind of going sideways." 
Affordability has barely budged and, thanks to stamp duty reforms, and the removal of certain tax breaks for landlords, there are far fewer buy-to-let investors in the market than there were five years ago.
"We are probably at peak first-time-buyer pricing, given that mortgage rates and lending criteria are where they are," said Hudson. 
How likely are they to change? At present, mortgage lenders are required to limit the amount they lend above the 4.5 times-salary threshold to 15 per cent, said David Hollingworth of L & C Mortgages. "Lenders must demonstrate borrower affordability, so there isn't necessarily any great growth in the amounts that the majority of borrowers can secure without growing income," he said.
"I'm not necessarily convinced it is a good time to buy," said Hudson. "Not least because there are still massive political and economic risks in the event that something stupid happens with Brexit. The risks of waiting six months are minimal." 
But waiting is not right for everyone. Lottie Bodilly and her partner would have certainly lost out on a flat they loved if they had not committed to buying it. They can afford the mortgage repayments and they intend to stay for a while. 
If you put your life on hold in the search for conclusive proof that the property market has reset itself, be prepared to wait for a long time indeed. 
By Nathan Brooker © 2019 The Financial Times