Italy is now in lockdown – what does this mean for the luxury industry?
As home to many of luxury's biggest brands and suppliers, Italy's lockdown has resulted in the industry having to cope with weaker demand and supply chain issues, among others.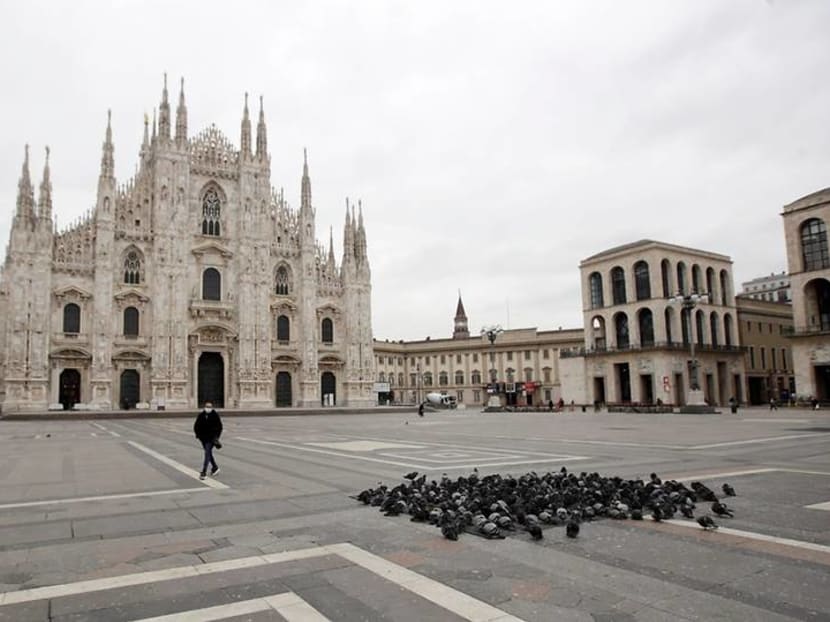 The luxury industry is reeling from Italy's lockdown, as the country continues to battle the spread of COVID-19. With shuttered stores and empty streets, luxury and fashion brands are coping with weak demand, while at the same time straining to keep their factories open.
Italy's lockdown was first imposed on the northern region, but on March 9, Prime Minister Giuseppe Conte announced a national quarantine, restricting the movement of the country's entire population of 60 million except for necessary work and health circumstances.
The coronavirus outbreak has already ravaged the luxury industry prior to its arrival in Italy. According to a survey conducted by Bernstein and Boston Consulting, the coronavirus could cause a whopping US$43 billion (S$60.9 billion) in losses across the luxury industry in 2020. This was before the spread of the virus to Italy and the subsequent shutdown of the country.
Italy is home to many of the luxury industry's biggest brands and suppliers. The headquarters of Prada, Versace and Armani are all in Milan, while international brands such as Louis Vuitton rely on Italy for the manufacturing of goods.
STORES CLOSED, SPENDING CURTAILED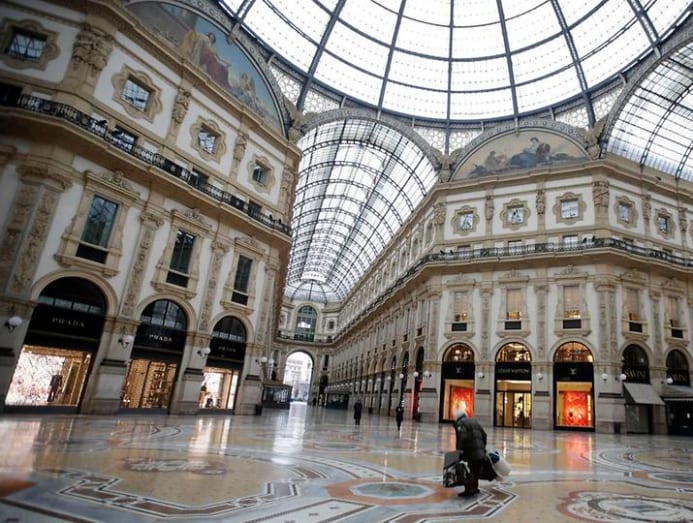 Locking down the country has meant that businesses, with the exception of grocery stores and pharmacies, cannot operate as usual. Luxury retail stores have had to shutter their doors, a double blow to the global luxury retail industry, which was already suffering as a result of store closures across China since the start of the year and the dearth of high-spending Chinese tourists.
The streets of Milan, a major fashion capital, are now eerily empty. Popular shopping destinations, such as the iconic Galleria Vittorio Emanuele II, are deserted.
SUPPLY CHAINS TAKE A HIT
While stores have been ordered to close, the Italian government has allowed factories to continue operating, with precautionary measures in place. Many luxury retailers depend on Italy for the manufacturing of leather goods and textiles. But according to Reuters, global luxury brands including Gucci and Louis Vuitton have already scaled back orders with Italian suppliers.
Gucci has also decided to temporarily shut all its factories in Italy. The fashion house has six production sites between Tuscany and Marche. "As a precaution to protect public health, the factories will remain closed until March 20, but activities essential to the maintenance of our business will continue. This temporary closure will not affect the supply of our products to clients," Gucci explained. 
However, rival LVMH has no plans to stop production. According to the Wall Street Journal, the company is providing workers with protective gear, closing workplace cafeterias and advising employees to keep their distance from one another.
"As a precaution to protect public health, the factories will remain closed until March 20, but activities essential to the maintenance of our business will continue. This temporary closure will not affect the supply of our products to clients." – Gucci

AUTOMOTIVE BRANDS HALT PRODUCTION
The automotive industry has not been spared either. Italian supercar maker Ferrari has temporarily halted production at its Maranello and Modena plants for two weeks until March 27. In a statement released on March 14, the company said it is now "experiencing the first serious supply chain issues, which no longer allow for continued production".
Similarly, Lamborghini has also closed its plant temporarily until March 25. All of the brand's cars are manufactured at its headquarters plant on the outskirts of Bologna. CEO Stefano Domenicali described the move as "an act of social responsibility and high sensibility toward our people".
CRUISE SHOWS CANCELLED
As COVID-19 continues to be a global pandemic, many Italian fashion houses are also cancelling scheduled cruise shows. Giorgio Armani has postponed its Cruise 2021 show, which was scheduled to take place in Dubai on April 19 and 20, to November.
Similarly, Versace has decided to postpone its forthcoming cruise show, meant to take place on May 16 in the US. Gucci has also cancelled its Cruise 2021 show originally scheduled for May 18 in San Francisco. Prada's upcoming show in Japan on May 21 will also not go ahead as planned.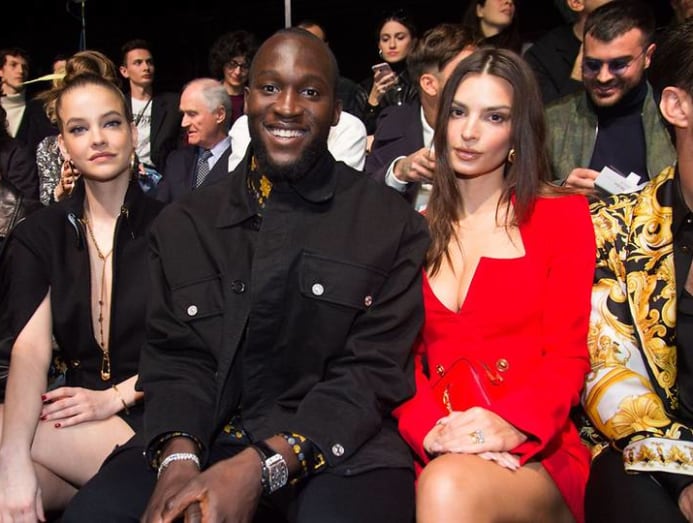 But as Italy continues to cope with the outbreak, a glimmer of hope may be on the horizon. With the situation showing signs of improvement in China, Bloomberg has reported that Chinese shoppers are slowly returning to malls and boutiques. Domestic spending is said to be slowly increasing, fuelled by pent up frustration as a result of cancelled travel plans. On February 27, Hermes said in a statement that its market in China was seeing a return to normalcy, with more stores being re-opened. 
With in-store traffic across China slowly improving, recovery could potentially accelerate in the coming weeks.