If you weren't a fan of aviator watches before, these might change your mind
New, downsized versions from IWC's hugely popular Pilot's Watch family are here to win over any stragglers.
Lewis Hamilton, winner of seven FIA Formula One World Drivers' Championship titles and face of IWC's racing-inspired Ingenieur watches for the last eight years, is now part of the brand's new campaign for its Big Pilot's Watch family.
Is having a motorist fronting an aviator's collection somewhat incongruent? Maybe. Does it really matter? Not in the least. The majority of people who own pilot's watches aren't pilots anyway, and if this year's releases are anything to go by, IWC is trying to broaden the collection's appeal even further with small but significant changes.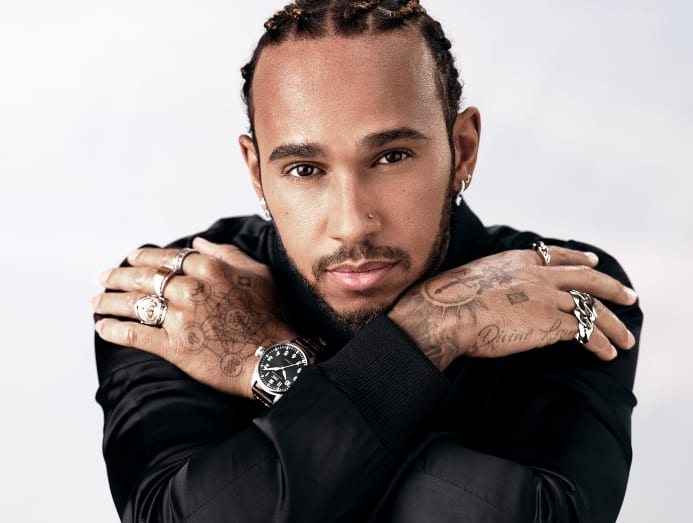 "Small" is the keyword here, because two important models – the can't-miss-it Big Pilot's Watch and the crowd-pleasing Pilot's Watch Chronograph – are making the subtle shift to more wearable case dimensions and styles.
This change is more noticeable in the new Big Pilot's Watch 43. While 43mm isn't exactly what you'd call demure, it is a whole 3mm smaller than many of the existing 46mm models. And when you consider how the 1940 original was a whopping 55mm (which made a limited edition comeback in 2016), this 2021 reference is probably as small as it can go if it wants to keep its "Big" designation.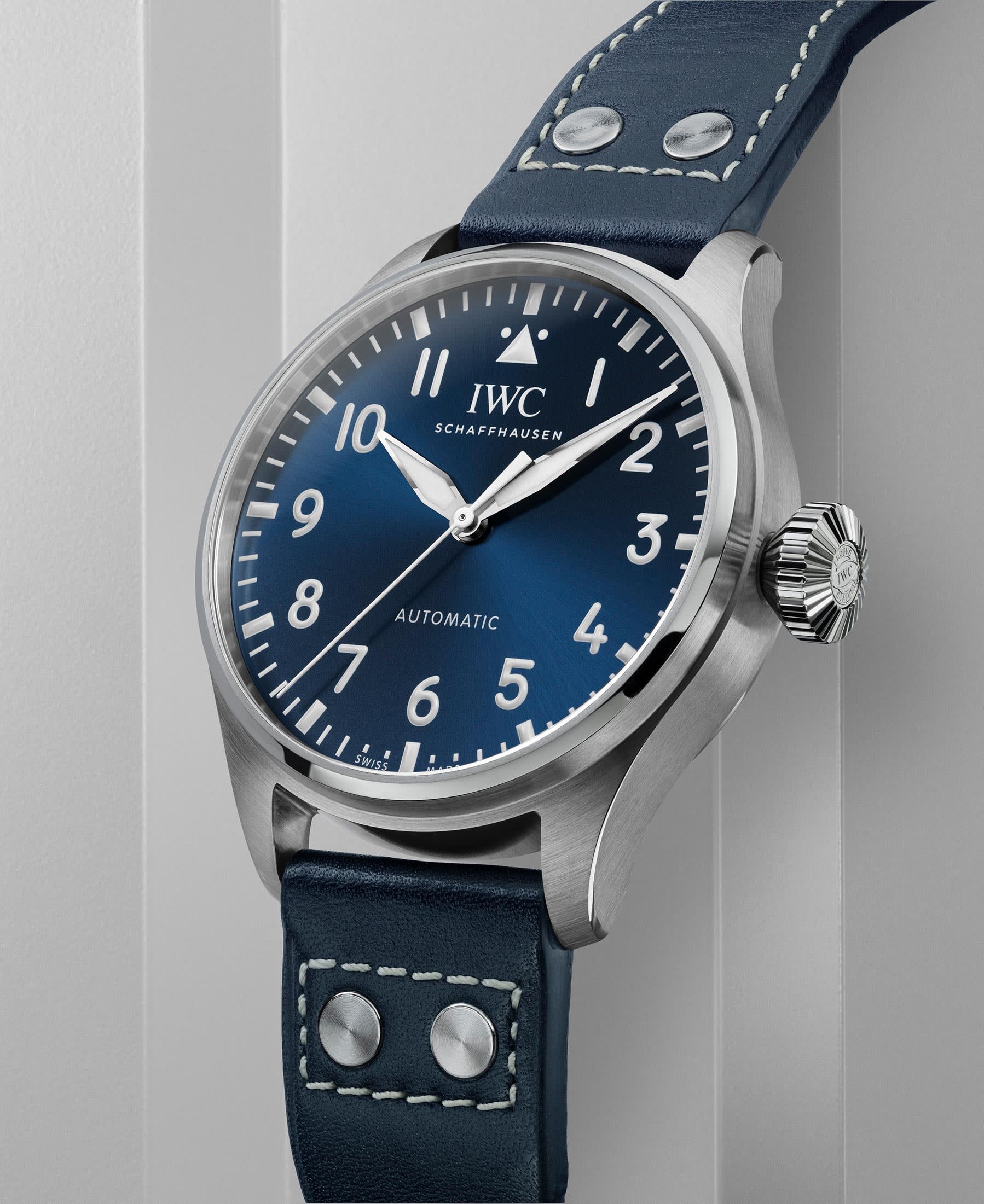 Going along with its less imposing size is a dial design that is clean and simple. There are no complications here, not even a date window or a power reserve indicator – just three hands and the same prosaic indices and numerals that carry the essence of IWC's Pilot's Watches. So what IWC has offered here is the Pilot's Watch DNA in its purest form in a pronounced, yet not overpowering, size.
All three variants are in stainless steel, with a black or blue dial on a leather strap, or black dial with steel bracelet. The movement, which is finally visible thanks to a sapphire crystal case back, has also been upgraded to an in-house one. The calibre 82100 uses the Pellaton bi-directional winding system, is composed of wear-resistant zirconium oxide ceramic parts, and is decorated with circular graining.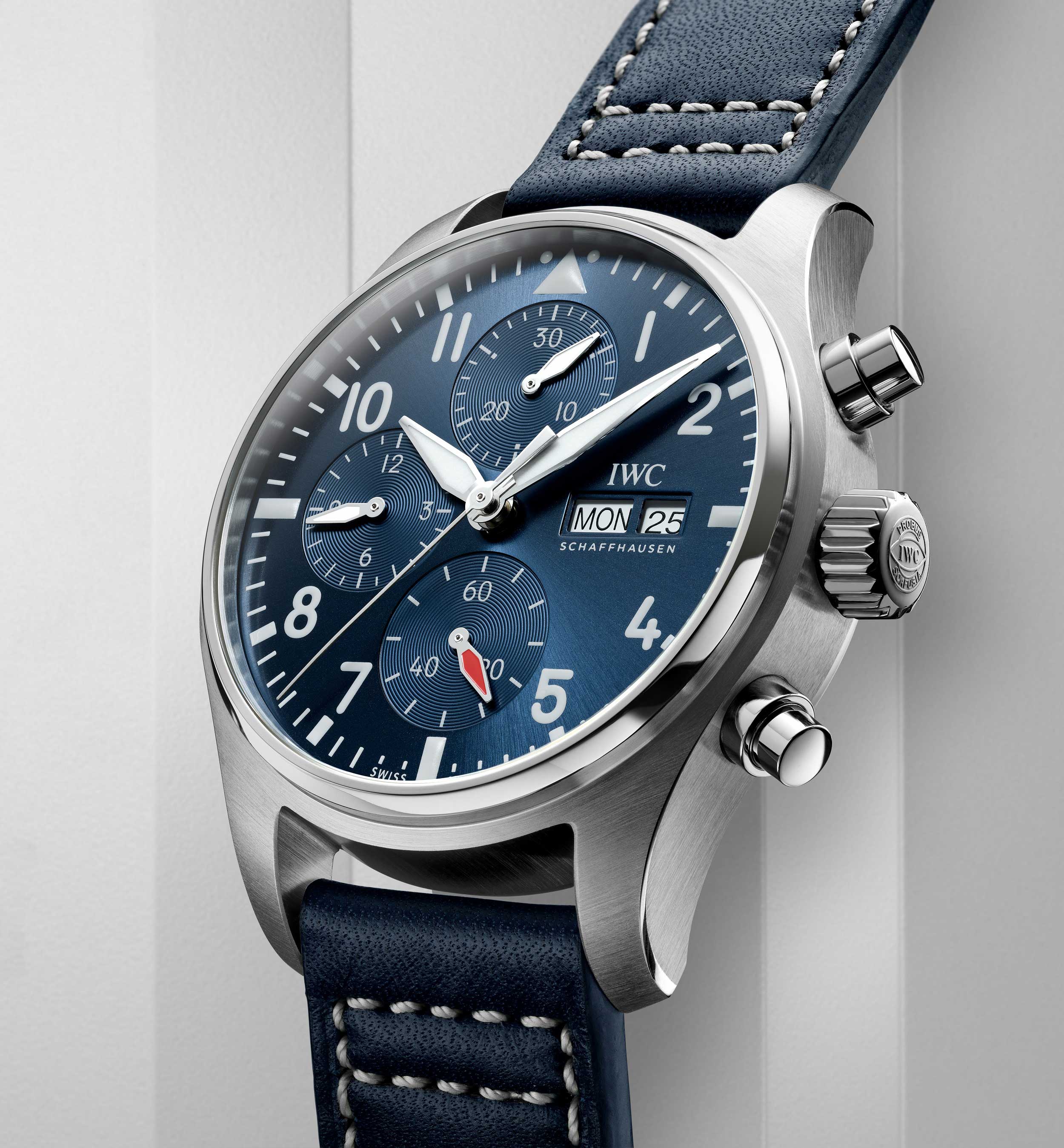 Many are pleased with IWC's gradual replacements of third-party movements with its own manufacture ones in recent years, and they can be assured that the same holds true for the Pilot's Watch Chronograph 41. This, too, has a transparent case back (rather an uncommon feature in this collection) that shows off its new calibre 69385 with column wheel chronograph.
Being 2mm smaller than the existing Pilot's Watch 43mm will surely broaden this cult classic's appeal, but so too will its new dials in sunburst blue and green. Not only do these coloured variants add some rakish personality to a collection dominated by black faces and military seriousness, but the slimmer profile of 14.5mm (compared to 15.4mm of the larger models) also make the Pilot's Watch Chronograph 41 more comfortable to wear and less awkward with a formal getup.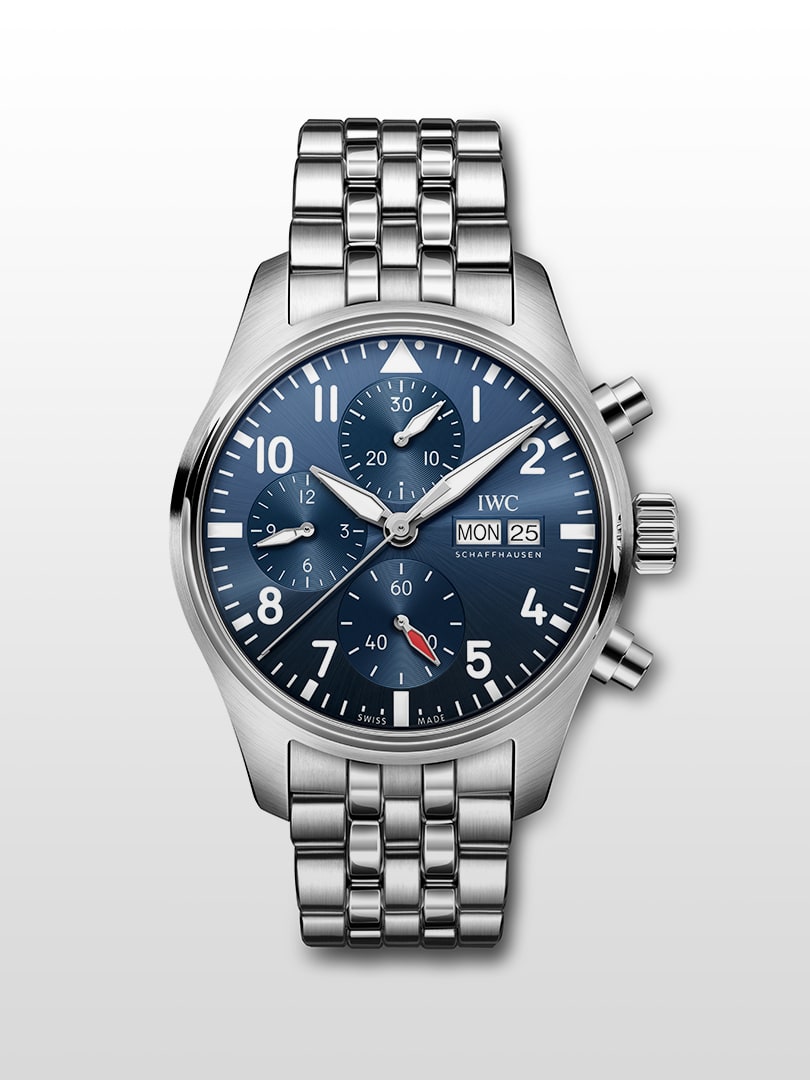 There are four stainless steel versions to choose from, with blue or green dials with matching calfskin leather straps or steel bracelets. You won't even have to stick with just one because this watch, together with the Big Pilot's Watch 43 and many of this year's releases, features the EasX-CHANGE system for easy strap swaps. There is even an option to add a rubber strap, and the new and improved 100m water resistance for both models means these pilots are now ready for aquatic adventures, too.