Boy's Toys: Why did watchmaker IWC release a Hot Wheels racing car set?
The new IWC Racing-themed Hot Wheels set features a miniature replica of the Mercedes-Benz 300SL. But how did this collaboration between the Swiss watchmaker and Mattel toy car brand come about?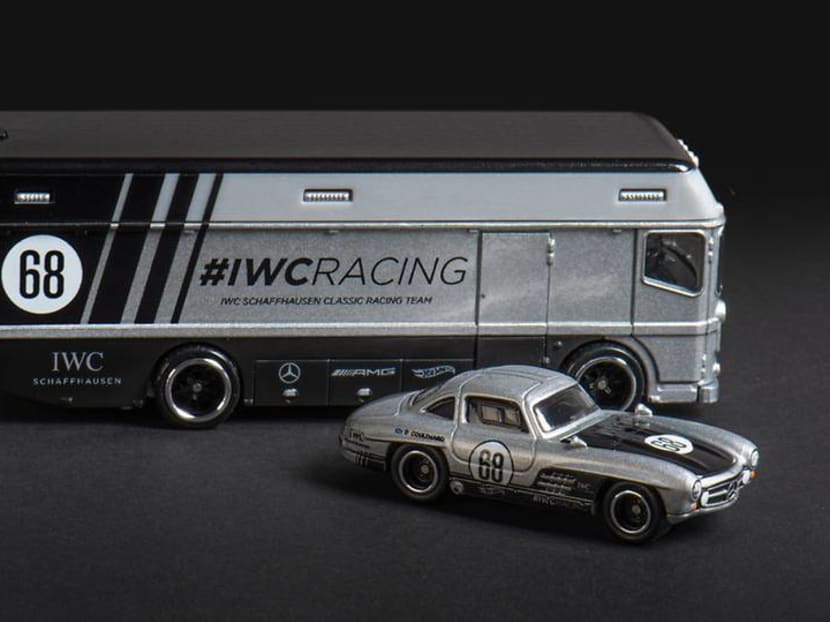 Swiss watchmaker IWC's latest creation is yet another meticulously detailed product, but this time, it's not a timepiece. Instead, it's the release of the first IWC Racing-themed Hot Wheels set, created in collaboration with toy manufacturer Mattel.  
The set features an astonishing 1:64 scale replica of IWC's Mercedes-Benz 300SL race car, driven by F1 legend David Coulthard. Coulthard won the Tony Gaze Trophy last year while piloting the IWC Racing 300SL at the Goodwood Motor Circuit in the UK. Details of the replica are faithful to its life-sized counterpart, right down to the bucket seat interior and racing rims.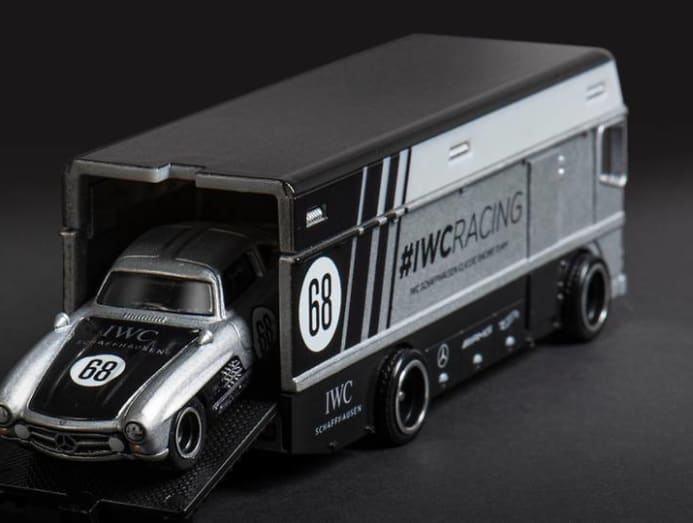 IWC's lead graphics designer Nicholas Schmidt worked closely with Hot Wheels's graphics team to create a striking IWC Racing livery reminiscent of the heyday of the Silver Arrows, Mercedes Benz's racing cars that dominated motor racing for decades. The racing number 68 was chosen to allude to the founding year of both brands – IWC in 1868 and Mattel 100 years later in 1968. The Team Transport set consists of both a transporter along with the car.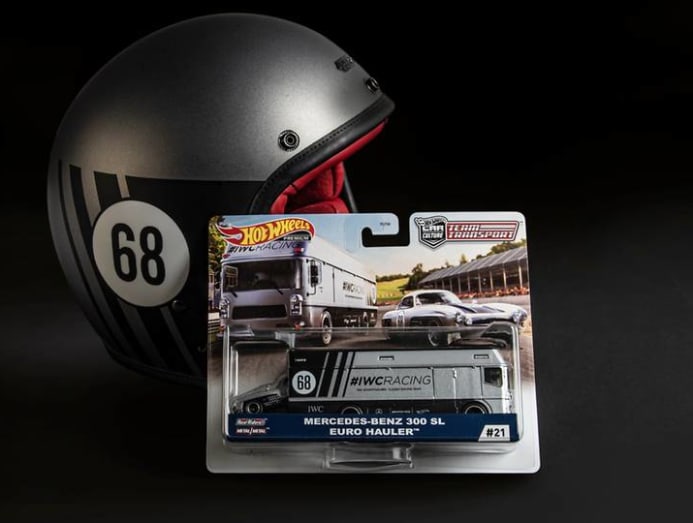 But how did this surprising collaboration between IWC and Mattel's Hot Wheels brand, which has been in the works for two years, come about? In a recent episode of IWC's Time Well Shared series, Chistoph Grainger-Herr, CEO of IWC, admitted that the collaboration between the two brands is "not the most obvious on the face of it".

IWC has long had a connection with the world of motorsports. It also has its own racing team, founded in 2018. For the watchmaker, the collaboration is a way to connect with younger consumers. 
"We want to bring our brand to much younger consumers and seed the interest for mechanical watches and the world of IWC. Our classic racing team, with its striking silver 300SL Gullwing, turns heads wherever we go, so creating a Hot Wheels Premium Team Transport set made perfect sense," Christoph Grainger-Herr, CEO of IWC explained.
"IWC Schaffhausen and Hot Wheels have become industry leaders through generations of craftsmanship and design to create a premium product for our fans," said Richard Dickson, President and COO of Mattel. "This partnership celebrates the merging of these two beloved brands by highlighting the detail and performance of both Swiss luxury and American automotive excellence, all in the palm of your hand."
"We want to bring our brand to much younger consumers and seed the interest for mechanical watches and the world of IWC." – Christoph Grainger-Herr

The global release of the Hot Wheels IWC Racing Team Transport set coincides with the opening of IWC's new immersive flagship store in Zurich, Switzerland. Themed as IWC Racing Works – home of the IWC classic racing team, the store concept will feature the full sized 300SL Gullwing as its centrepiece.