What makes this jadeite necklace worth a whopping S$14.4 million?
The fine jadeite market continues to enjoy a revival, evident from the recent sale of a beaded necklace at Sotheby's July Magnificent Jewels auction.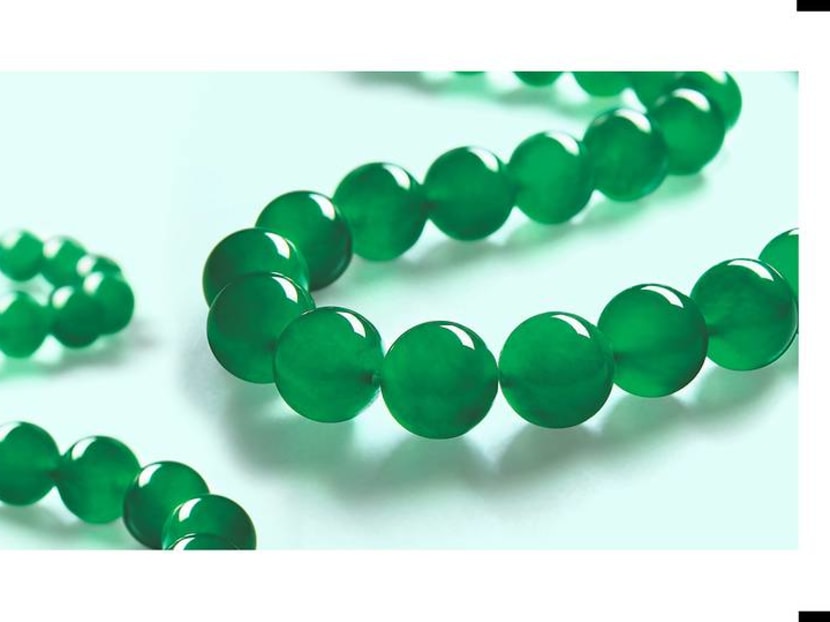 For several centuries, the jade stone has been revered in Chinese culture. To the untrained eye, jadeite jewellery appear to be simple and modest, but in the East, jadeite has long been a symbol of ultimate opulence. 
The growing demand for jadeite is partly due to growing wealth in China, but it has also attracted a new group of Western buyers, who appreciate the discreet beauty of the green stone.
In recent years, exceptional jadeite pieces have been fetching high prices at auctions. An imperial green jadeite bead necklace recently went under the hammer at Sotheby's Hong Kong Magnificent Jewels auction, eventually selling for US$10.4 million (S$14.4 million). Bidding was intense, with five determined phone bidders competing for the necklace.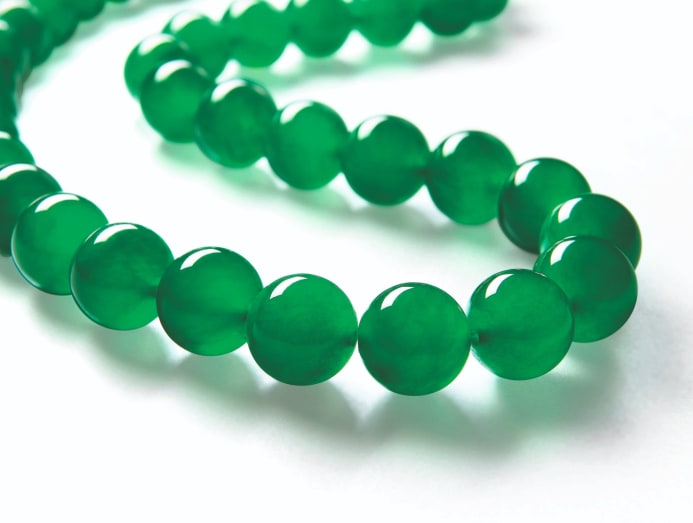 The remarkable necklace comprises 37 beads of notable size. To date, it's the largest bead necklace to receive a special Gubelin certificate for its imperial jade quality. Imperial jade refers to the finest-quality jadeite that is almost transparent with a vibrant emerald green colour. The jadeite beads exhibit perfectly matching colour, combined with an outstanding translucency and excellent lustre.
Jadeite jewellery was included in the Magnificent Jewels auction due to their increasing popularity among international collectors, Sotheby's said. All in all, the auction totalled US$56.5 million, indicating that the appetite for top quality jewels in Asia remains undiminished.
Other top lots of the auction included two coloured diamond rings. A 5.04 Fancy Vivid Blue diamond ring sold for US$10.5 million and a 4.49 carat Fancy Vivid Pink diamond sold for US$8.1 million. Meanwhile, Princess Margaret's 21st birthday bracelet achieved US$209,674.