Why are men (and women) so obsessed with jewellery that look like hardware?
Often, the best-selling fine jewellery collections from the biggest names in luxury – like Cartier, Chanel, Hermes and Tiffany & Co – are those that dare to borrow from the most mundane of motifs. Here's why.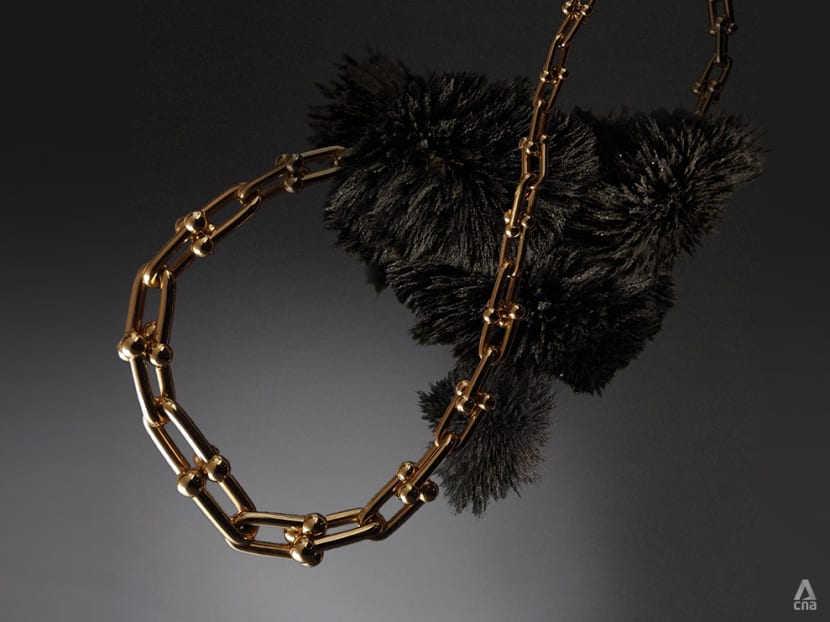 The natural world has been such a reliable source of inspiration for jewellers since the beginning of vanity that it was just a matter of time before all that jewel-encrusted flora and fauna got a bit predictable.
The next frontier for designers then, was to find beauty in things that were definitely not designed for any aesthetic purpose.
It's what Robert Dumas from the Hermes family did when he strolled along the ports of Normandy in the late 1930s.
Rather than be taken in by the beauty of the sea and sky, he decided that rusty ship anchors would be his new muse and worked on a series of bracelets that we recognise today as the Chaine d'ancre.
These days, the Chaine d'ancre motif can be found on nearly everything Hermes has produced: Bags, luggage tags, stiletto heels, watch lugs and, of course, full metal jewellery.
Coco Chanel was also idly inspired from her days spent learning the ropes of equestrianism. The quilted fabrics she saw used as horse blankets, saddle cloths and jockey jackets became the basis of the Chanel 2.55 handbag.
Sixty later in 2015, the pillowy motif made a hard turn into fine jewellery, with the pattern replicated through hot cross bun-like incisions in the rings and earrings of its Coco Crush collection.
Hermes and Chanel transmuted the ordinary into the extraordinary, but they also did so with a great deal of artistic licence – pieces like the Chaine d'ancre punk necklace, while stylish and original, have little resemblance to the device it was named after.
It was later players like Cartier that truly dared to blur the lines between tool and trinket.
It is thanks to designer Aldo Cipullo's audacity and love of nuts, bolts and screws that we have the Cartier Love Bracelet. He was also the one to come up with the Juste un Clou bracelet, which also launched to raging success, proving that the 1970s was fashion's teenage rebellion.
While the youths were enjoying glam rock and counterculture, the well-heeled grownups were expressing their defiance with unusual jewellery that exuded an irresistible tension between luxury and mundanity, femininity and masculinity.
And it wasn't just a phase, because that punk streak has reappeared in recent years with the unveiling of the exuberantly studded Clash de Cartier line.
Tiffany & Co also revisited a 70s design – a unisex bracelet nicknamed the "ball and chain" – to launch its HardWear collection, full of gauge links, padlocks, balls and industrial spirit.
Surprise element and edginess aside, it is really the details that make these accessories stand out.
Nails and chain links couldn't possibly be flattering without perfectly engineered curves and rounded edges to soften their form and provide comfort. Their utilitarian nature gives jewellers very little to work with in terms of embellishments and accents, making such collections triumphs in minimalism by emphasising purity of form.
And if nothing else, that confidence (or arrogance) needed to turn something boring into something ravishing is something that surely transfers to its wearer, who in turn believes that he or she has enough finesse to add a toolbox to one's wardrobe.