Lamborghini switches gears to production of surgical masks and medical shields
The products manufactured by the carmaker will supply the Sant'Orsola-Malpighi Hospital in Bologna, Italy, with the necessary tools needed to keep its workers protected on the front lines.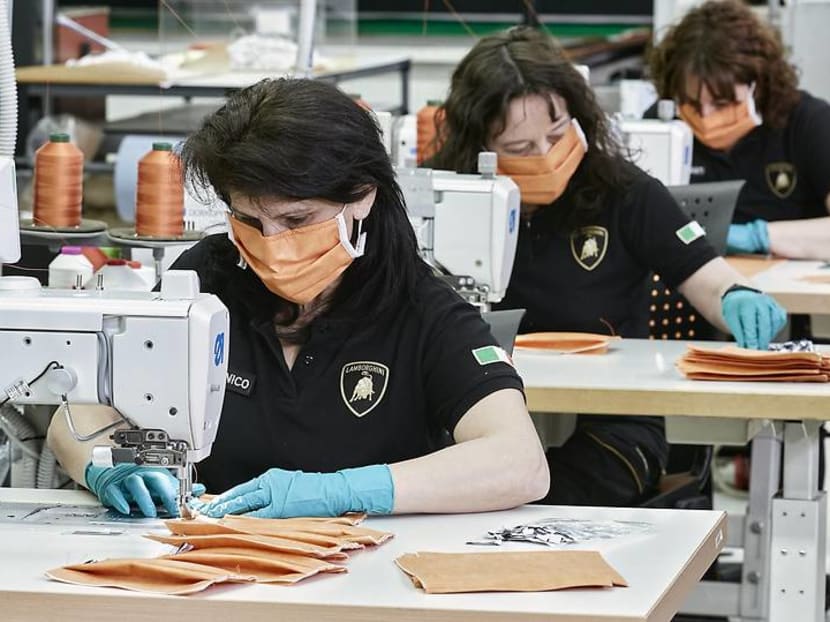 The automobile manufacturing sector is mobilising to combat the coronavirus pandemic. Italian luxury sports car manufacturer Lamborghini announced on April 1 that it is converting departments of its super sports car production plant in Sant'Agata Bolognese to focus on producing surgical masks and protective medical shields. 
Two hundred medical shields will also be produced daily by the research and development department using 3D printing technology.
The masks will be donated to the Sant'Orsola-Malpighi Hospital in Bologna to be used in the fight against the COVID-19 pandemic. The University of Bologna's Department of Medical and Surgical Sciences will oversee validation testing of the medical devices made by Lamborghini, prior to their delivery to hospital.

"During this emergency, we feel the need to make a concrete contribution," commented Stefano Domenicali, Chairman and CEO of Automobili Lamborghini. "We will win this battle together by working in union, supporting those who are at the forefront of fighting this pandemic every day."

In a show of unity, support and solidarity with Italy as it battles the outbreak, every evening, Lamborghini lights up its historic headquarters in Sant'Agata Bolognese with the colours of the Italian flag. As of April 2, Italy has reported more than 110,000 confirmed cases and over 13,000 deaths, making it the second-worst hit country after the US.