Test drive: The S$798,000 super-SUV Urus is a Lamborghini like no other
Lamborghini's first modern SUV combines power, handling and luxury into one 2.2 tonne package – and now accounts for a third of total sales.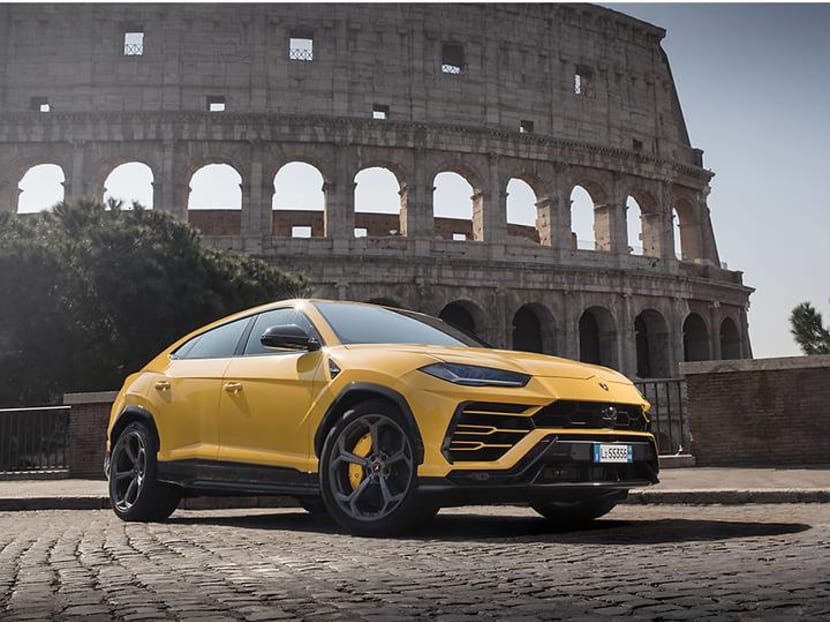 From a purist's point of view, there's no reason for the Lamborghini Urus to exist. A Lamborghini that's over 1.3m tall is an affront at best and an abomination at worst. Then again, there will be some from the fringes of that puritan segment who will argue that any Lamborghini with a door count greater than two is blasphemy.
Lamborghini will no doubt point to the Urus' progenitor, the LM002 of the late 1980s as evidence of its legitimacy in the sporting luxury SUV segment. However, the more astute student of Lamborghini's history will also point out that the LM002 was originally intended as a military off-roader, with no plans for any civilian versions.
But whatever you think about the Urus and its right to exist in the model line-up, this is a car that Lamborghini absolutely needed to make from a business standpoint. And it's a car Lamborghini needed to make yesterday.
Lamborghini's VW Group compatriot Porsche has had the Cayenne since 2002, and that car proved that not only could the buying public stomach a sports car manufacturer producing SUVs, it could also be hugely successful. Last year, combined sales of the Cayenne and its smaller brother, the Macan, contributed to over 60 per cent of Porsche's total volume.
And it's shaping up to be a similar story for the Urus. In 2018, the model's first year of production, the Urus raised Lamborghini's total sales to a record 5,750 units – a 51 per cent year-on-year growth. In just one year, the Urus now represents a third of all new Lamborghinis sold, shifting 1,761 units.
Sales growth of its "core" products – traditional supercars in the form of the Huracan and Aventador – remained largely flat, growing 5 per cent and 3 per cent, respectively.
Nobody at Lamborghini will openly acknowledge this, but it's more than likely profit margins for the Urus will be huge. The SUV is built on mechanical underpinnings shared by five other VW Group products and the Urus' driveline (4-litre twin-turbo V8 and eight-speed automatic) is also cribbed from the VW Group's massive parts bin.
But to say that the Urus drives like any one of its other five fraternal twins would be doing it a grave disservice. Select Corsa (Race) via the Tamburo (Italian for 'drum') driving mode switch in the centre console and you'll find that the mode is aptly named. The throttle pedal becomes wired to a hair-trigger, the steering becomes almost uncomfortably heavy and there's all manner of borderline obscene snaps, crackles and pops coming from out back.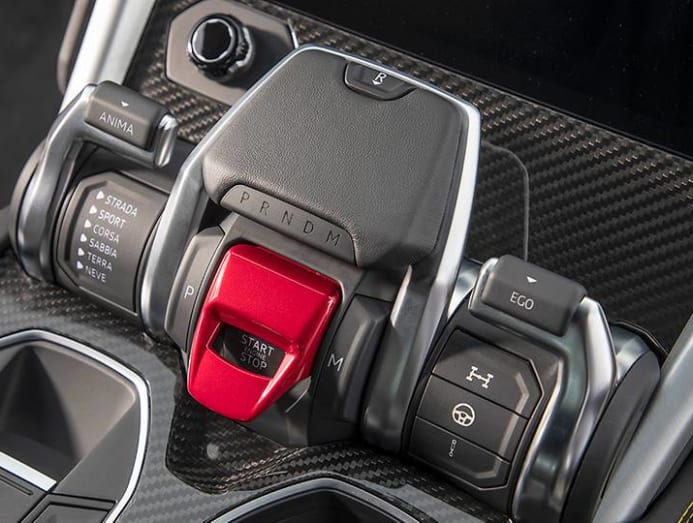 All very Lamborghini-like so far, and even the most hard-nosed purist will have to grudgingly admit the Urus is every bit the Lamborghini sports car. Zero to 100km/h will happen in just 3.6 seconds. Should you find yourself on a suitably long stretch of road without speed limits, the SUV tops out at 305km/h.
On the handling front, the Urus doesn't handle like a typical Lamborghini – inasmuch as you can't flog it as hard as you would a Huracan or an Aventador. That said, the Urus does come close, which is no mean feat, since it weighs 2.2 tonnes.
Much of that prowess is down to its active all-wheel-drive system and active suspension. In the case of the former, it apportions power to the wheels that need it most. The latter mitigates body roll and keeps the car cornering flat.
Should you decide to switch the driving mode to Strada (Street), the Urus changes character completely. Throttle/gearbox response calms down to a level for easy crawling through the city, the exhaust note becomes a mere distant burble, and the ride becomes positively pliant. With that dab of a lever, the Urus transforms itself from a manic, highly-strung sports car into something as approachable as any other large, comfort-oriented SUV.
It's a far cry from any other Lamborghini. In the case of the Huracan or Aventador, even in Strada, there's an ever-present thrum of engine noise, and while you could thread them through stop-and-go traffic, it's patently obvious that it's something those cars would rather not be doing.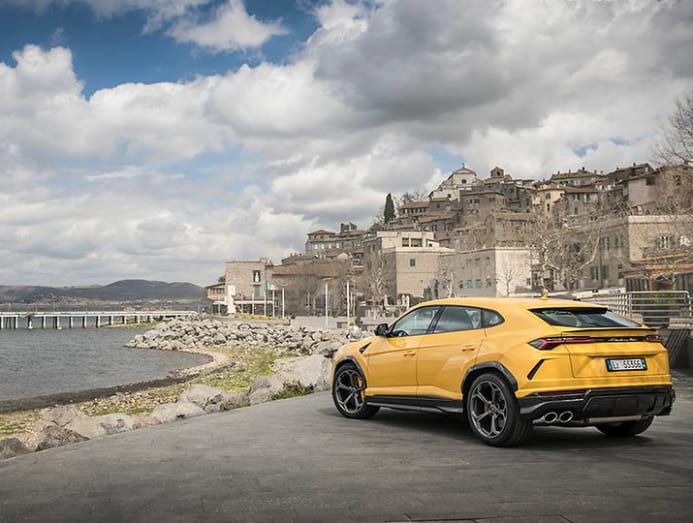 Does that sap a little of the Urus' personality? Unfortunately, it does. That Jekyll-and-Hyde demeanour means the Urus feels far less special than its sports cars, despite Lamborghini's protestations to the contrary about it being an SUV with the heart of a supercar.
Of course, Lamborghini had to make the Urus that way. It's supposed to be everything to everyone (or at least, everyone who can spend almost a million dollars on a car) every day. Further evidence of this comes in the tamburo's other three modes: Terra, Sabbia and Neve (mud, sand and snow), making the Urus literally a Lamborghini for all seasons and reasons.
Only once you understand that will you see the true purpose of the Urus' existence.
SPECIFICATIONS
Engine: 3,996cc, 32-valves, V8, turbocharged
Power: 650hp at 6,000rpm
Torque: 850Nm at 2,250rpm
Top speed: 305km/h
Transmission: Eight-speed automatic
Fuel consumption: 12.7L/100km
Price: From S$798,000 (excluding COE and optional extras)