Why are watch collectors gearing up for the leap year in 2020?
2020 is the year that watch enthusiasts get to see their perpetual calendars do their leap year trick, and these are the best exemplars to observe this quadrennial event.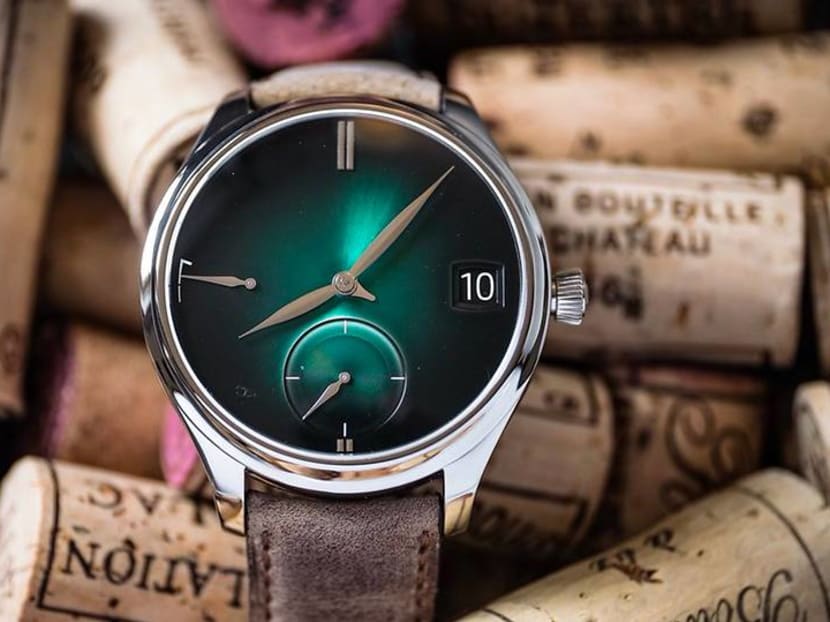 There's a lot going on in 2020. It's the year the Olympics will be held in Japan, the World Cup in Australia and the World Expo in Dubai. It's also the year NASA will launch its Mars rover and Yahoo! may open its digital time capsule.
But for appreciators of haute horlogerie, 2020 is the year they get to see their perpetual calendars do their leap year trick. Which is to say, their watches will transition smoothly from February 29 to March 1 with no adjustment required. It's a convenience quartz and digital watch wearers take for granted, but it's a serious mechanical undertaking that makes perpetual calendar watches so prized (and pricey).
The first wristwatches with this function appeared in the 1920s, but given how difficult they are to make, it is still only the elite in watchmaking that are capable of producing them. Here are our modern favourites.
THE ONE WITH THE THINNEST MOVEMENT
When Audemars Piguet unveiled the RD#2 concept watch in 2018, it was the world's thinnest automatic perpetual calendar watch. Just a year later, that concept became the actually attainable Royal Oak Selfwinding Perpetual Calendar Ultra-Thin, and it is still the slimmest of its kind.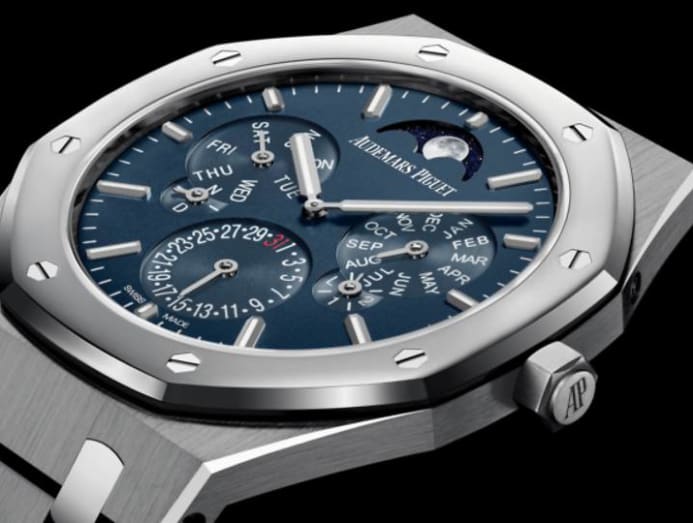 Thanks to five years of R&D, two patents and the old Calibre 2120 movement upon which it was based, this titanium and platinum beauty measures just 6.3mm high, with the movement at just 2.89mm. The movement is slightly wider at 32mm as opposed to the 29mm width of previous ones, but it's an easy compromise to achieve this level of svelteness.
THE ONE WITH THE LONGEST POWER RESERVE
Perpetual calendars are cherished for their usefulness, but only while they're running. Let one run out of juice and the process of resetting the time and date is trifling at best and downright tedious at worst.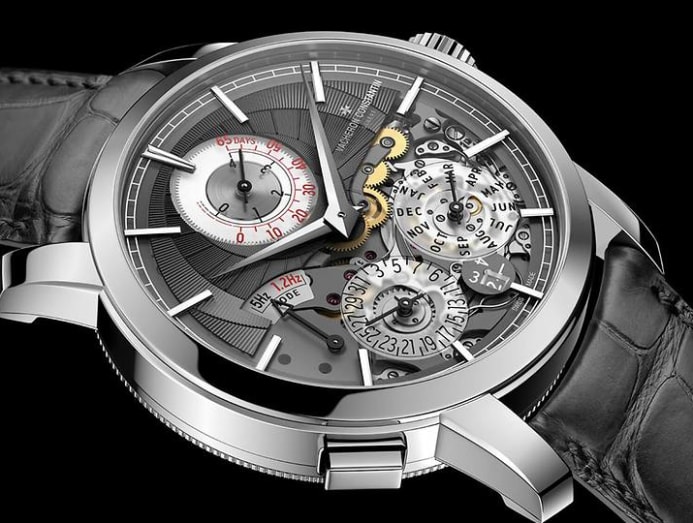 Which makes Vacheron Constantin's Traditionnelle Twin Beat Perpetual Calendar an ingenious solution to the power-hungry complication. It has two oscillators that run at different frequencies – a high-beat 5Hz and a low-beat 1.2Hz – that can be switched at the wearer's behest. The regular frequency will give the watch a decent four-day power reserve but once put into "standby" mode (say, when the watch will be in storage for a while), that reserve will go up to a record-breaking 65 days.
THE MOST USER-FRIENDLY
Everyone else guilty of letting their perpetual calendars languish in their boxes must be prepared to reset all the indications, but there have been watchmakers that have tried to make this chore a little less daunting.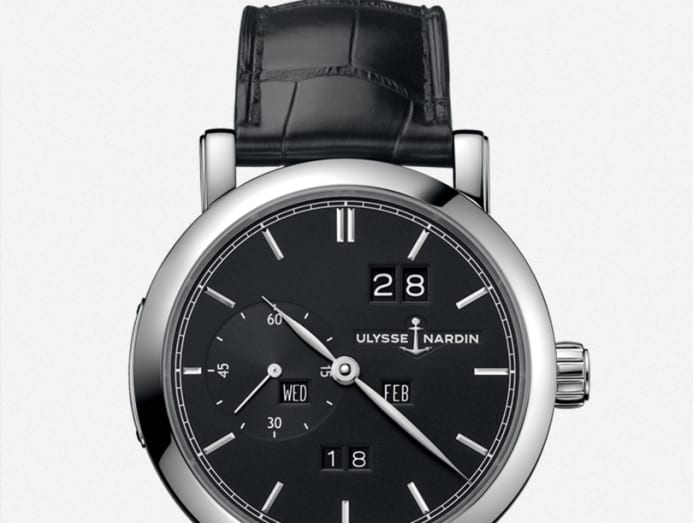 The IWC Da Vinci Perpetual Calendar that Kurt Klaus designed in 1985 was the first to allow all calendar functions to be adjusted via the crown, but it was Ulysse Nardin's Perpetual Ludwig (named after Dr Ludwig Oechslin who created it) that took that idea further by allowing the indications to be adjusted both forwards and backwards by a single crown. In 2017, the watch got the faithfully referenced and appropriately resized reboot it deserved in the Classico Perpetual Ludwig.
THE ONE WITH THE SIMPLEST CONSTRUCTION
More of Ludwig Oechslin's less-is-more approach to movement making can be found in the brand he co-founded with businessman Beat Weinmann.
The Ochs und Junior Perpetual Calendar is a fine, if somewhat odd-looking, example, where its base movement (the Ulysse Nardin Calibre UN-118) required only nine additional parts and three modified ones to make it a perpetual calendar. This brings the component total to just 257, which is impressively lean for this complication. For comparison, Montblanc's excellent Heritage Manufacture Perpetual Calendar from last year has a movement consisting of 378 parts. Like the Perpetual Ludwig, this watch can be adjusted in both directions with the crown.
THE MOST READABLE
Part of the appeal of perpetual calendars is how dramatically busy the dials can look. But if you don't want your complicated watch to actually look that complicated, H. Moser is your watchmaker.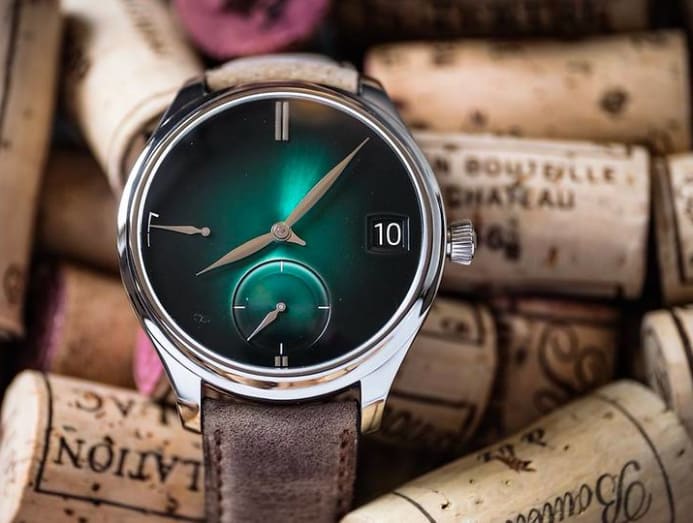 Its Endeavour Perpetual Calendar Purity does away with logos and unnecessary indices and sub-dials and leaves only the most important indications on the front – hours, minutes, seconds, date, and power reserve – while the month and leap year are moved to the case back. It's not the barest perpetual calendar H. Moser has made (that honour goes to the hands-only Perpetual Calendar Concept) but it's certainly the easiest on the eyes.
THE ONE EVERYONE WANTS
To desire a Patek Philippe Nautilus is an exercise in patience (or wishful thinking if steel models are on the list). If you think the Ref. 5711's rumoured eight-year waiting list is long, think about the fans that have had to wait 42 years since the collection's launch for a perpetual calendar to join the Gerald Genta-designed line.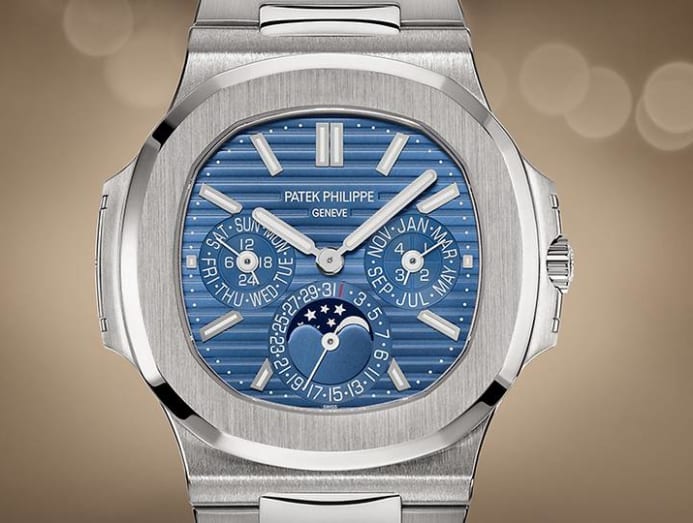 When the Ref. 5740 finally arrived in 2018, it was everything a collector could hope for: The signature blue dial with horizontal ribbing, perfectly proportioned indexes, hands and sub-dials, and a 40mm white gold case only 8.32mm thick. Prepare to wait for this one as well.
THE ONE EVERYONE CAN GET
Those in the market for an automatic, in-house perpetual calendar are usually prepared to fork out (many) tens of thousands of dollars for one, so the fact that Frederique Constant is selling one for less than CHF10,000 (S$14,000) is borderline unbelievable.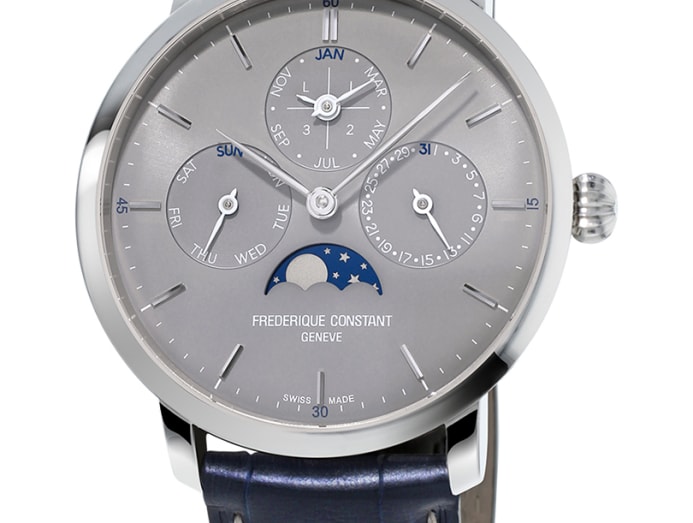 But you can believe it, because the CHF8,350 Manufacture Perpetual Calendar was the result of three years of development, with its low cost attributed to an easy to assemble movement. First launched in 2016 in steel or rose gold-plated steel with white or blue dials, 2019 saw the introduction of grey-dialled versions.
THE ONE OUT OF LEFT FIELD
One would expect that a watch that looks this intricate to house more than one complication, but the MB&F Legacy Machine Perpetual really just has the calendar. But make no mistake, it is a truly sublime example of one. Five hundred and eighty-one parts came together to create this movement, notable not just for its almost architectural design but also for its utterly novel construction.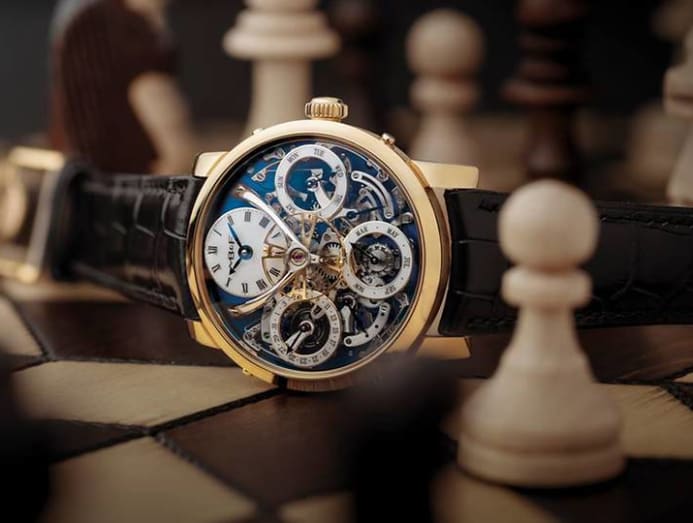 While traditional perpetual calendars rely on 31-day months and just "skip" over days in shorter months, the Legacy Machine Perpetual makes all months 28-days long and uses a patented mechanical processor to "add" extra days when necessary. In so doing, the movement negates the use of chunkier configurations and allows the calendar mechanism to be placed on top of the main plate, allowing full views from above.