Why is the new Lexus IS still equipped with a built-in CD and DVD player?
It is state-of-the-art yet mildly retro in feel. We took the luxury sports sedan out for a spin and are pleased to report that it doesn't matter what's inside once you experience how it handles the road.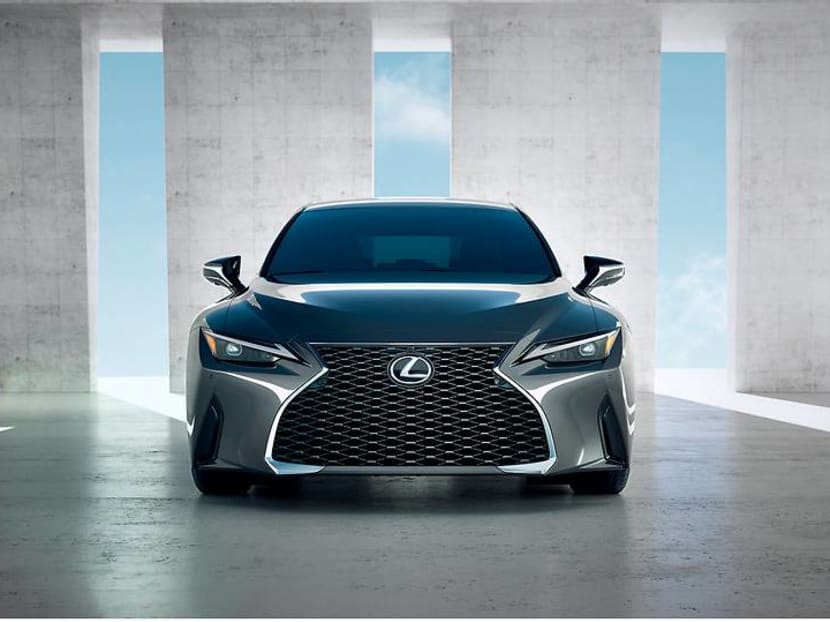 Much like how it's said that canines tend to take after their owners' personality, every car has a personality of its own, and says a lot about the person driving it.
Traditionally, the Lexus marque tends to be favoured by towkay types (though the automaker does have its F-Sport performance models). But with towkays getting younger and younger (think tech titans like Razer boss Tan Min-Liang and Secretlab's Ian Ang), so is Lexus, it seems.
Lexus dominates the luxury sports sedan segment like no other and the new IS demonstrates exactly why.
"Aggressive" appears to be topmost on the brief, and Lexus' designers appear intent on attracting those seeking a thrilling drive.
Its wide and low stance is what strikes you first. The low centre of gravity paired with muscular fenders convey a distinct athleticism while super sleek headlamps flex fierce, cutting into Lexus' signature spindle grille featuring a new three-dimensional polyhedral design that combines the spindle motif with a mesh pattern.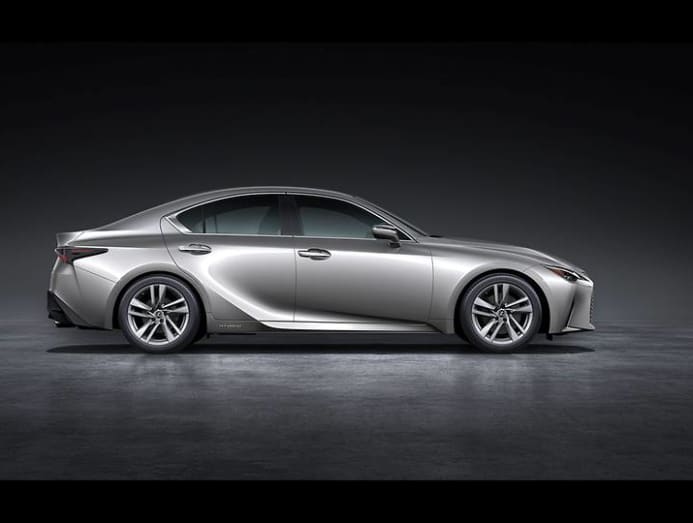 A glance to the side, sharp character lines add to the sporty silhouette, giving the four-door IS a characteristic coupe-like appearance. On the stylish rear, a continuously-lit blade lightbar that finishes in an L-shape at both ends delivers some futuristic feels.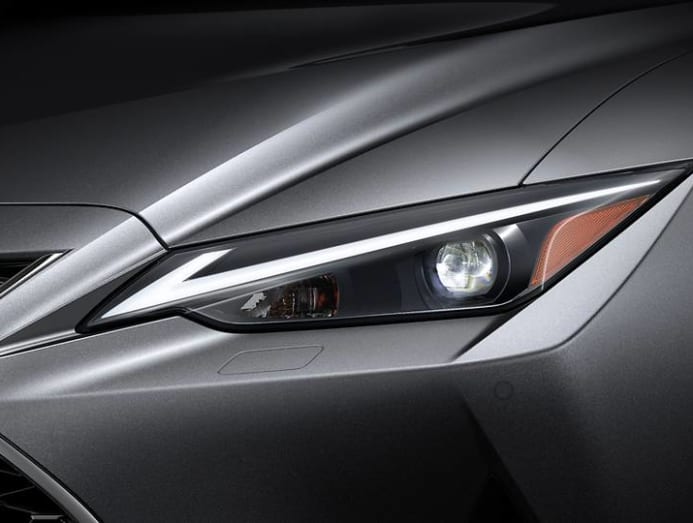 The new incarnation also now comes in two new colours: Sonic Iridium, inspired by the rare metal iridium, and Sonic Chrome, an elegant dark metal hue that pursues a chrome-like, high-gloss, elegant finish.
We had the pleasure of test-driving the IS 300 model over a weekend and this rear-wheel drive certainly impressed with its superb manoeuvrability and precise handling.
The vehicle is extremely responsive, even when not in Sport mode. There are three drive modes – Eco, Normal and Sport – while the F Sport variant of the IS comes with an additional Sport+ mode.
Its inline-four turbocharged engine is what gives the IS 300 plenty of kick – 241 hp of power and 350 Nm of torque – that propels the car from zero to 100kmh in seven seconds. The F-Sport version, however, completes the century sprint in a speedier 5.9 seconds.
Meanwhile, its eight-speed automatic transmission and adaptive transmission control transfers all that power onto the road swiftly and linearly with smoother gearshifts aided by new and more efficient shock absorbers so your ride feels consistently even, regardless of road quality. The IS also brakes beautifully, without feeling overly assisted or too sensitive.
To ensure the IS' superior road handling, Lexus put it through the grind at its test course at Shimoyama in Japan, comprised of 5.3km of curves and corners coupled with a 75m change in elevation plus seven types of road surfaces.
The test course was opened in 2019 and designed to emulate many sections of the world-renowned Nurburgring Nordschleife circuit. The result is a dynamic drive that's quite honestly tough to fault.
Less difficult to nitpick, however, is the IS' somewhat polarising interior.
One of the first things you'll notice is the analog clock sandwiched proudly between the two air-con vents in the cockpit. On closer inspection, you'll also detect a slot for inserting CDs and DVDs; unsurprising for long-time Lexus drivers but its presence will no doubt astonish everyone else.
Personally, I quite like the old-meets-new retro vibes and seeing these hallmarks return on Lexus' latest model is quiet comfort and assurance that the brand's spirit of tradition is still clearly in play. At the very least, your father will feel right at home here when he borrows your ride.
Thankfully, it's all wrapped in luxury and tech as Lexus' signature takumi craftsmanship and attention to detail meets the Japanese penchant for state-of-the-art technology. 
Impressing the senses is a two-tone interior swathed in supple leather they call Lexus NuLuxe; the ochre option is especially luxurious while Flare Red is exclusive to the F-Sport variant. 
There's a new multimedia system with a wide 10.3-inch infotainment screen compatible with SmartDeviceLink, Apple CarPlay and Android Auto. While the touchscreen has been moved 5.9 inches closer to the driver for easier access, it was still a bit of a stretch for this vertically-challenged driver, though.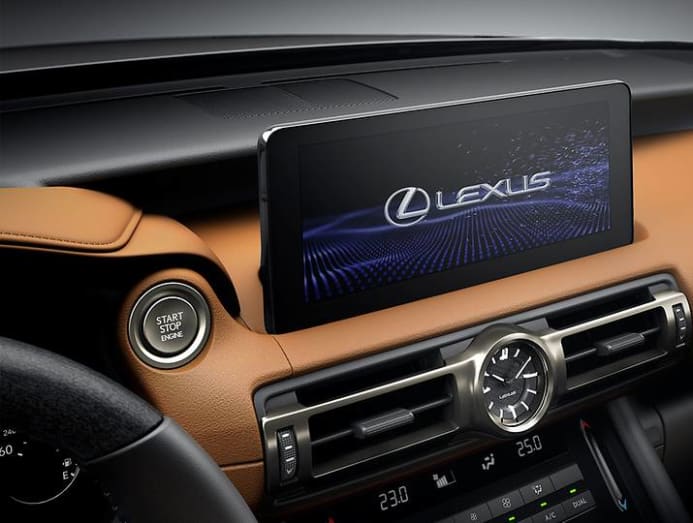 Nonetheless, once you connect your Spotify playlist and go, Lexus' 10-speaker premium audio system will take you to even more places.
Conspicuously absent in a car of this class, however, is wireless phone charging.
The new IS is also the first Lexus to integrate the latest features of the enhanced Lexus Safety System+, its preventive safety package designed to provide 360-degree protection with an expanded suite of hazard detection and additional driver support functions like pre-collision, intersection, emergency steering, and lane tracing assists.
The steering wheel vibration, for example, alerts you when you're veering too close to the next lane but is subtle enough that your passengers don't even notice, unlike in some other models.
Another curious phenomenon of luxury sport sedans that gives this driver mixed feelings is that it's so silent in the cabin while you're cruising in the IS 300 that you might forget you're not driving an electric car.
Ambivalence aside, noise insulation is always a hallmark of a premium automobile but when you're commandeering a car as dynamic as the IS, you do kinda want to feel a bit of the grunt in sync with its power and performance, knowing she's responding delightfully to your every move.
Other comfort features we certainly appreciate include the electronically adjustable steering wheel and memory seat on the driver's side while its ample, 480L-capacity booty guarantees room for a couple of golf bags and then some.
As far as luxury sports sedans go, the Lexus is largely unrivalled in this segment and it will continue cornering the market as well as the IS 300 takes on corners: Dynamically, powerfully, effortlessly.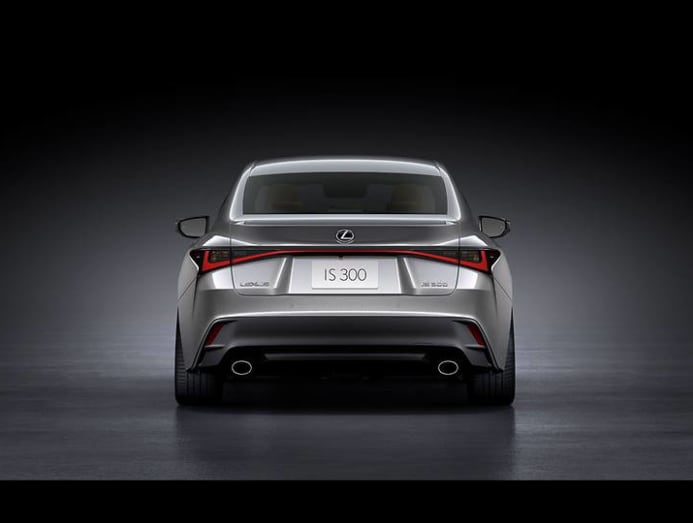 LEXUS IS 300 SPECIFICATIONS
ENGINE: 4-Cylinder In-Line, 16 Valve, DOHC with VVT-I, Turbocharged
POWER: 241 bhp / 5,800 rpm
TORQUE: 350 Nm / 1,650-4,400 rpm
TRANSMISSION: 8-Speed Automatic with paddle shifters
0-100 KM/H: 7 seconds
TOP SPEED: 230 km/h
VES BAND/CO2: C2 / 191 g/km 
PRICE: From S$198,800 with COE