LG's 'world-first' rollable TV goes on sale – for an eye-watering US$87,000
The LG Signature OLED R features a display that can roll up and completely disappear into its aluminum base when not in use.
If you think TVs are an eyesore, LG's Signature OLED R could be the kind of tech for you. The caveat? It will cost you around US$87,000 (S$117,948).
The OLED R was first showcased back at CES 2018 in Las Vegas, but missed its targeted launch date in 2019. It is now available in major retail stores in South Korea.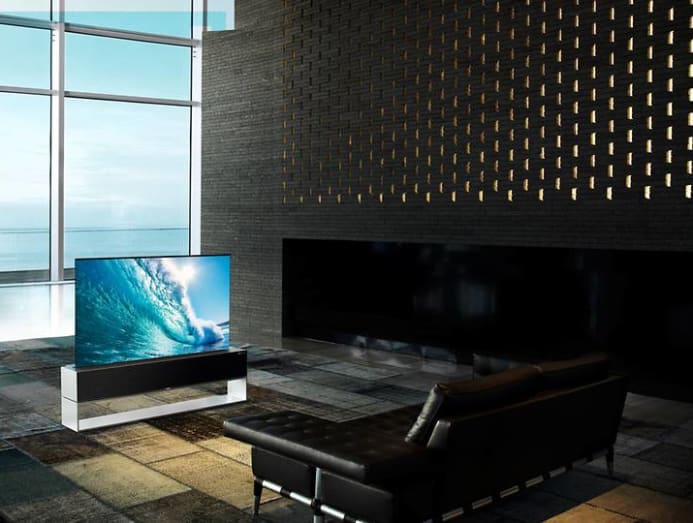 The LG Signature OLED R is unique in that the flexible 65-inch OLED display can roll up and completely disappear into its aluminum base. The TV also boasts several different view settings – Full View, Line View and Zero View, which allows customers to adjust screen size based on the aspect ratio of what you're watching.
Full View displays all 65 inches of the TV, Line View exposes just the top part of the screen, and Zero View keeps the screen completely hidden.
Customers can also have their choice of four shades of covering – Signature Black, Moon Gray, Topaz Blue or Toffee Brown – and further personalise their unit with an engraving of a name or message on the aluminium base.
"LG's exquisite creation liberates users from the limitations of the wall, enabling owners to curate their living environment without having to permanently set aside space for a large, black screen that is only useful when turned on," LG said in a statement.
The LG Signature OLED R is produced at the company's Gumi facility in South Korea where it produces high-end TV models. 
At the moment, there's no word yet on the launch of the TV outside of the South Korean market. But with its eye-watering price, LG is not likely aiming for mass market appeal.