A £185 million home – but it's only London's second most expensive property
Interest in this property is expected to come from Asia, particularly China, considering how the UK's most expensive home – a £200 million Knightsbridge mansion – was sold to Hong Kong-based Chinese billionaire businessman Zhang Songqiao in January.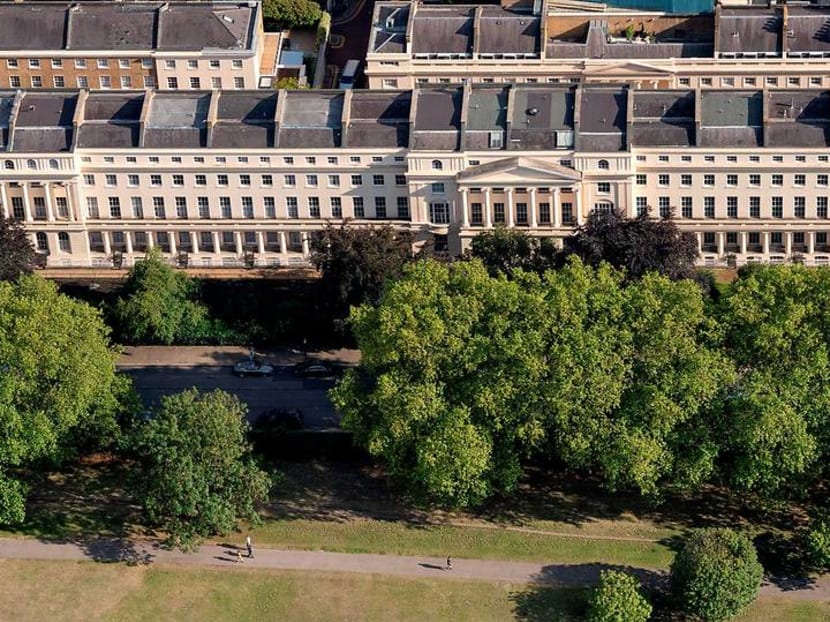 A huge mansion overlooking The Regent's Park in central London is being listed at £185 million (S$331.4 million), which would make it the UK's second most expensive home purchase if sold at that price.
Zenprop, the current owners of 1-18 York Terrace East, built between 1821 and 1826, have decided to cash out without turning a profit four years after buying the property.
The company said they are looking to sell the Grade I-listed, John Nash-designed terrace to an individual, rather than another developer. If they received the asking price, the Regency property would be second only to a Knightsbridge mansion sold for more than £200 million in January in terms of amount paid. 
But experts on the market for luxury London homes are dubious about the prospects of an individual buying the property. It covers 95,000 square feet and has planning permission to be turned into 28 separate homes.
Charles McDowell, a central London estate agent, said it was highly unlikely that an individual would take on such a large and complex proposition, adding that some developers in London would be looking to sell given the uncertainty in the market. 
"I think there are a lot of [developers] who bought something a year or two ago and paid '£X'. It's now worth less but the cost of doing it up will be the same, so they're thinking 'let's get the hell out now'," he said. 
According to Savills, the average price of £10 million-plus properties fell 21 per cent from a peak in 2014 to 2019, and the pandemic has injected more uncertainty.
Derrick Beare, chief executive of Zenprop, denied reports his company had paid £200 million when it bought the former student block in September 2016.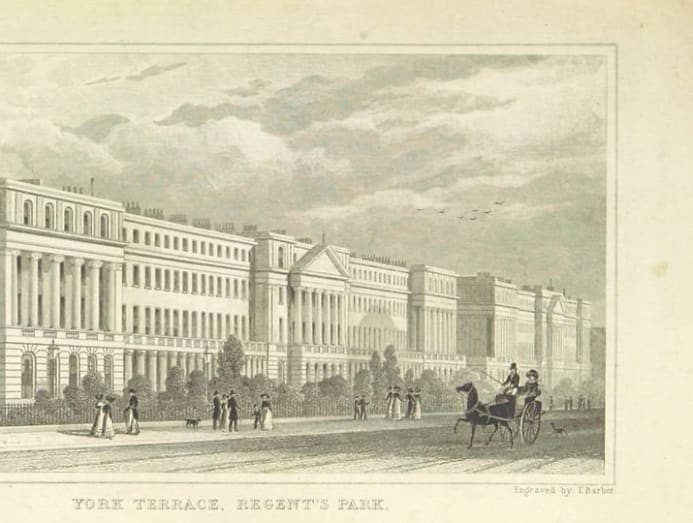 "It was purchased for a sum below the current sale price," he said. He added that his intention had always been to obtain planning permission, then extend the lease with the property's freeholder, The Crown Estate, to 150 years, and finally sell on the property.
But, he admitted, selling now "is not for me to make a return, it's pretty much to get my money back and move on."
Beare said that, despite its vast size and his estimate that £80-90 million needs to be spent transforming the interior, ultra-wealthy individuals are interested.
In 2019, one prospective buyer had considered a bid in excess of £200 million and planned to turn York Terrace East into very large homes for himself, his sons and their staff, according to Beare. That buyer got cold feet because of Brexit negotiations, he said.
"[The current price] is a result of Brexit and the pandemic. It should be more, but I don't think I can get more in this market," he said. 
Despite having secured planning permission from Westminster council, Beare said he was not pitching to developers. If you're selling in the current market, "developers think you are distressed, and they offer a distressed price . . . We are not distressed", he said.
"It won't appeal to many people, but we only need one person," he added. "The kind of person with billions, who wants a place in London."
He added that he was expecting interest from Asia, and particularly China. The house would be especially appealing "if you want to take your money out and put it in a safe haven," he said.
Buyers from China and Hong Kong have been active at the top of the London market in recent months. Unrest in Hong Kong has prompted a spike in interest from those looking to move themselves or their money overseas, according to agents.
The Knightsbridge sale in January was to a Chinese property magnate, Cheung Chung-kiu (Zhang Songqiao, chairman of CC Land Holdings, YT Realty Group and Yugang International).
Stephen Lindsay, who is working on the sale for Savills, said York Terrace East was "without doubt the most remarkable residential opportunity I've ever seen."
By George Hammond © 2020 The Financial Times