First look: Lotus Eletre, the world's first all-electric Hyper-SUV
Sports car maker Lotus unveils its first EV and first SUV with the Lotus Eletre. We take a closer look.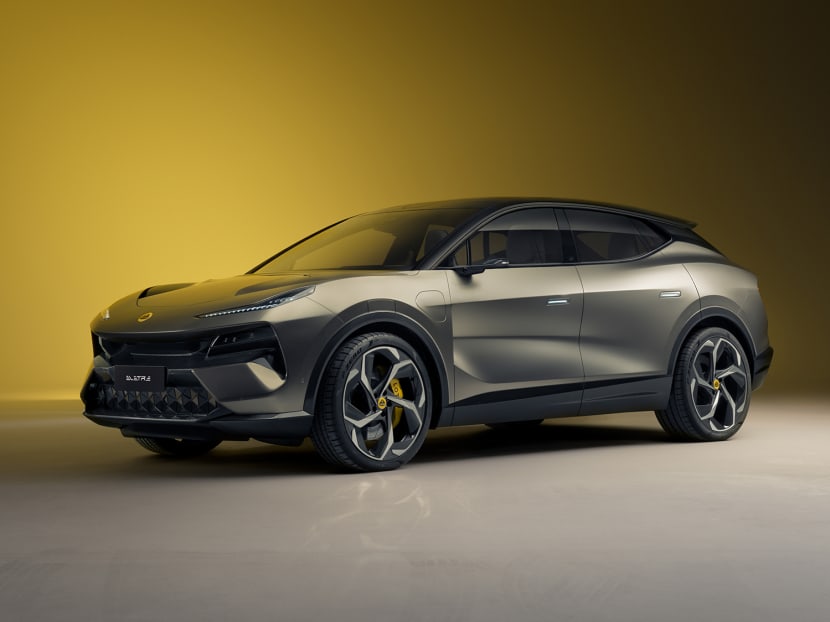 It started with Porsche. Then Maserati, Lamborghini, Aston Martin and Ferrari joined the fray. Now, the age of the crossover super-SUV has just gotten a little more exciting with Lotus becoming the latest sports car manufacturer to unveil its first SUV with the Lotus Eletre.
Touted as the world's first all-electric Hyper-SUV, the Lotus Eletre was unveiled to the world in 2022 and earlier this month, the car made a pre-launch stopover in Singapore and CNA Luxury was privileged to have a closed-door preview of the vehicle.
Local distributor Wearnes Automotive has already begun receiving orders for the Eletre, which is Lotus' first SUV, its first production electric vehicle (EV), and the first Lotus to offer four doors in its 75-year history. Deliveries are slated to begin in early 2024. These are exciting times for the British marque, and the Eletre signals a major shift in direction for the carmaker in its attempt to begin wooing lifestyle customers, too.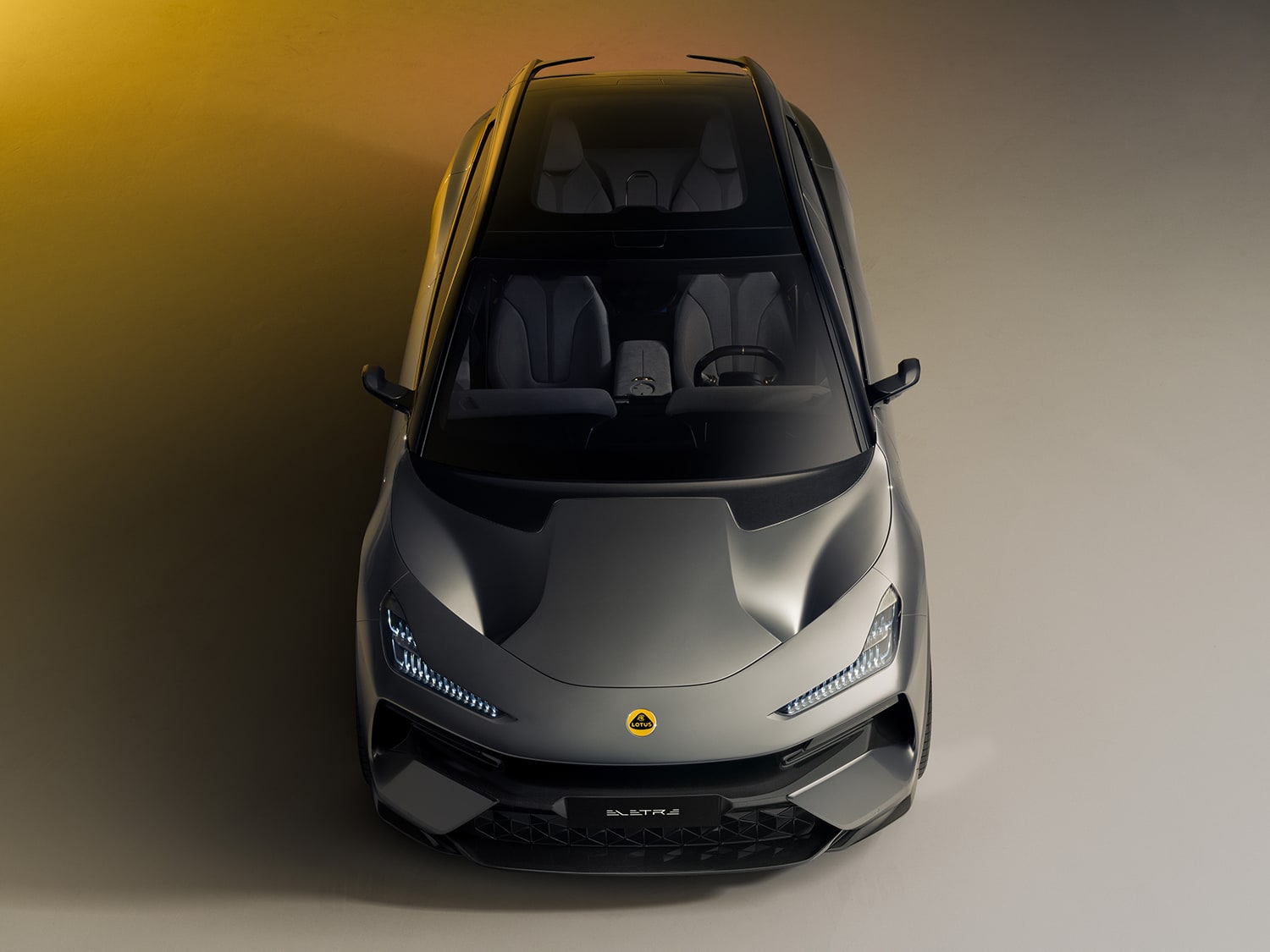 It's a pragmatic strategy for the brand now majority-owned by Chinese multinational Geely, and the Eletre is the first in a new range of premium lifestyle electric performance vehicles to be built at Lotus' all-new, state-of-the-art production facility in Wuhan, China.
China is also currently the world leader in battery tech.
THE MOST ADVANCED LOTUS EVER MADE
Lotus' new high-performance SUV is available in three variants: Eletre, Eletre S and Eletre R – with a choice of two powertrains.
Eletre and Eletre S both feature a 603hp (450kw) single-speed unit producing 710Nm of torque that propels the vehicle from 0-100km/h in 4.5 seconds, with a maximum range of 600km on a full charge.
The flagship Eletre R, meanwhile, is equipped with a 905hp (675kw) dual-speed set-up boasting 985Nm, with the ability to warp up to 0-100km in under 3 seconds – just half a second slower than Maserati's two-seater MC20, and making it the world's fastest dual-motor electric SUV today.
The all-wheel drive also offers a more-than-decent range of 489km, and its industry-leading 800V architecture enables fast charging that juices up the 112kWh battery in all three variants from 10 per cent to 80 per cent in just 20 minutes using a rapid charger.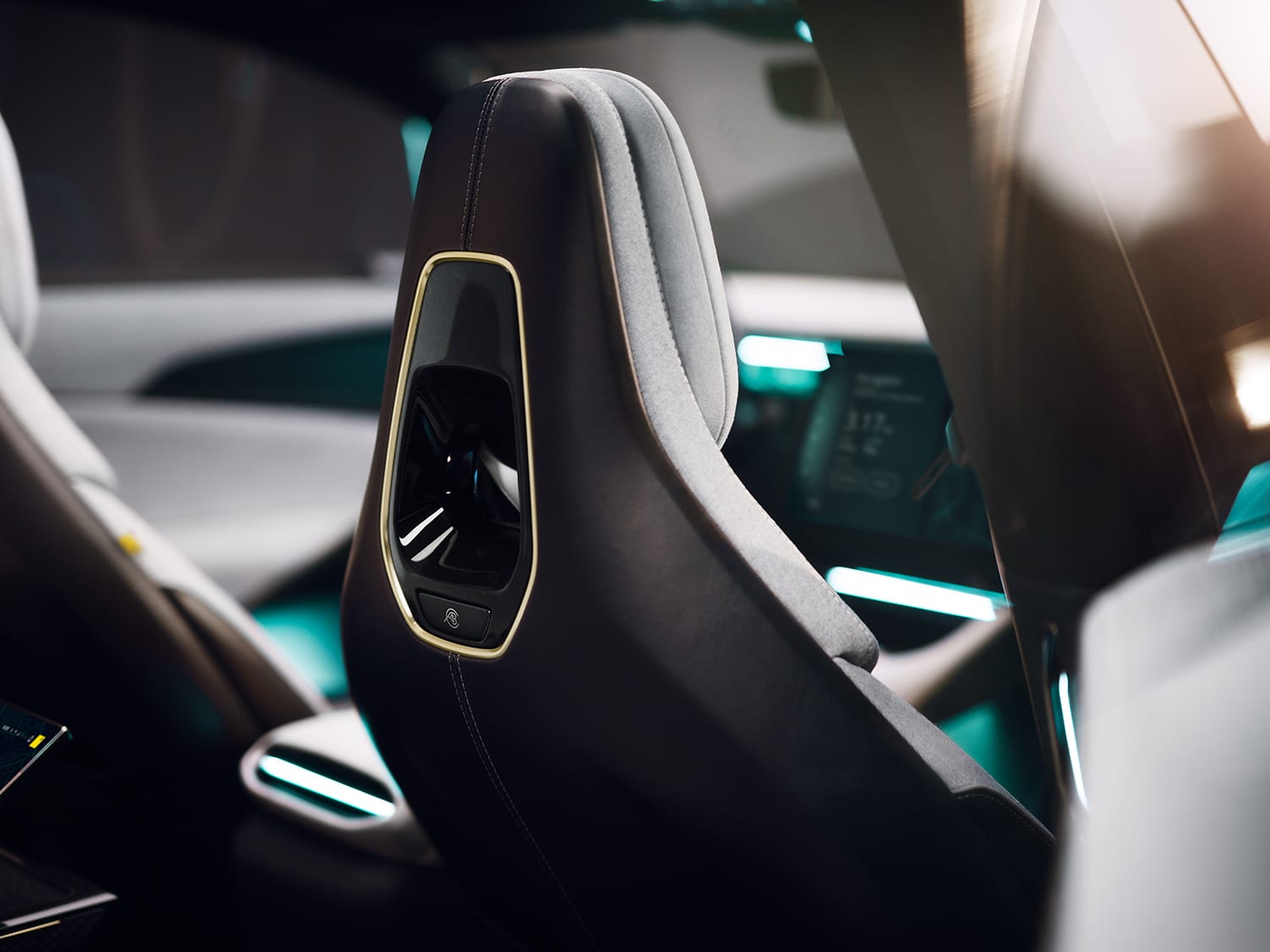 Now the Hyper-SUV is said to be the most advanced Lotus ever made; its aerodynamics apparently pinched from the Evija – Lotus' first all-electric hypercar and most powerful car to enter series production with a whopping 1973hp and 1,704Nm on tap.
So you get the same porosity of design with lots of strategically placed holes and negative spaces you'll find in the Evija, which optimises the way air flows over, under and through the Eletre's body for extra downforce and speed while the cooling effect helps the EV achieve greater range. The car can also, technically, drive and park itself – a selling point that's rather pointless at this point. Until the legalese of autonomous driving catches up, at least.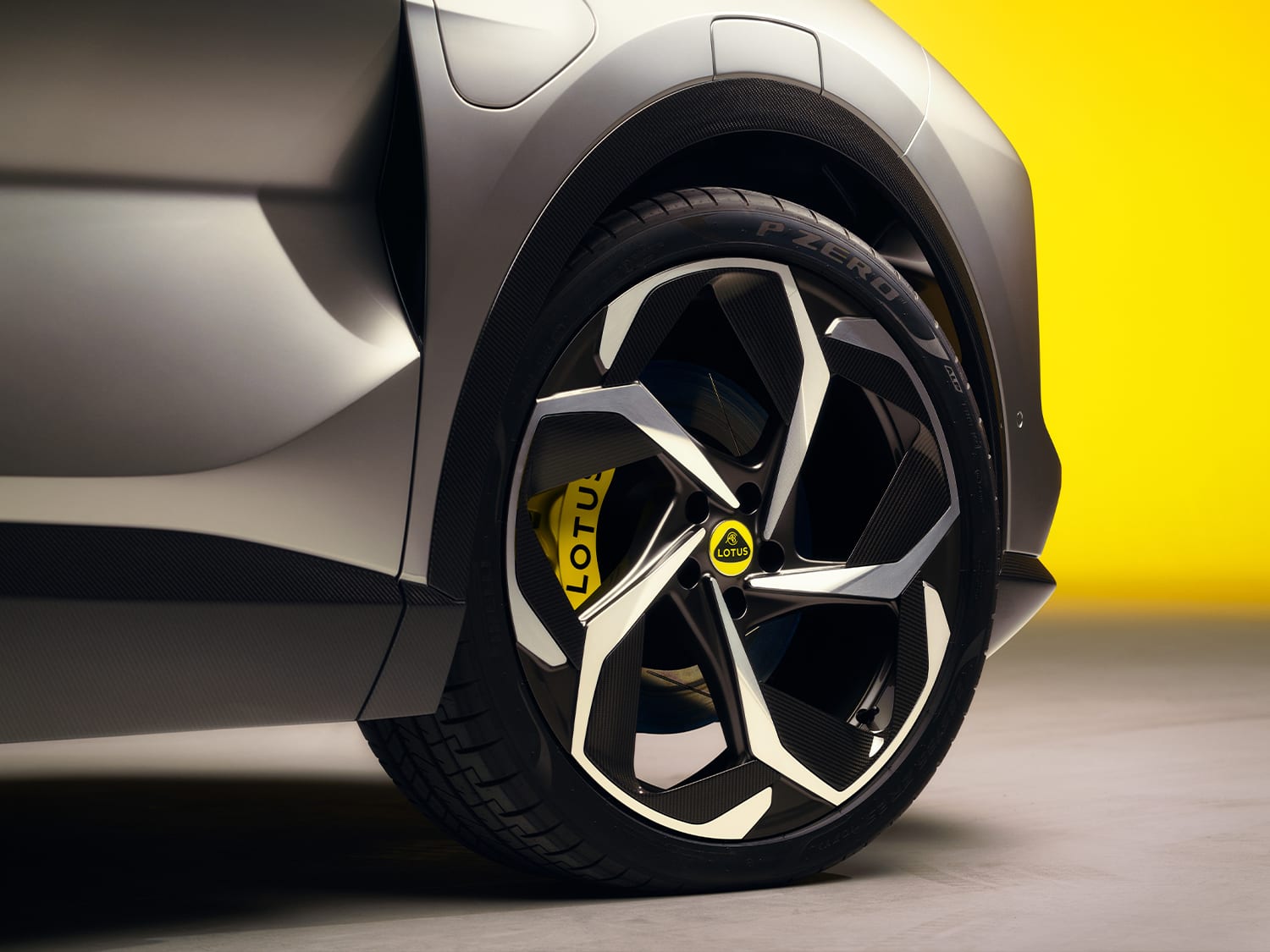 The Eletre features the world's first deployable LIDAR (Light Detection and Ranging remote sensing method) for Level Four autonomy; its cutting-edge system of cameras, sensors and radars providing full 360° coverage.
If anyone had their doubts about where the brand was headed, dispel them now, as Lotus is effectively future-proofing itself with this quantum leap of a car.
STRIKING STYLING, LUXURY TRAPPINGS
China-made but Coventry-designed, is what the Eletre's label should say. Lotus now has a design centre in the English city, and with no precedent for a Lotus SUV, it appears the designers might have taken more than a cursory glance at the world's current best-selling super-SUV when conceptualising the Eletre.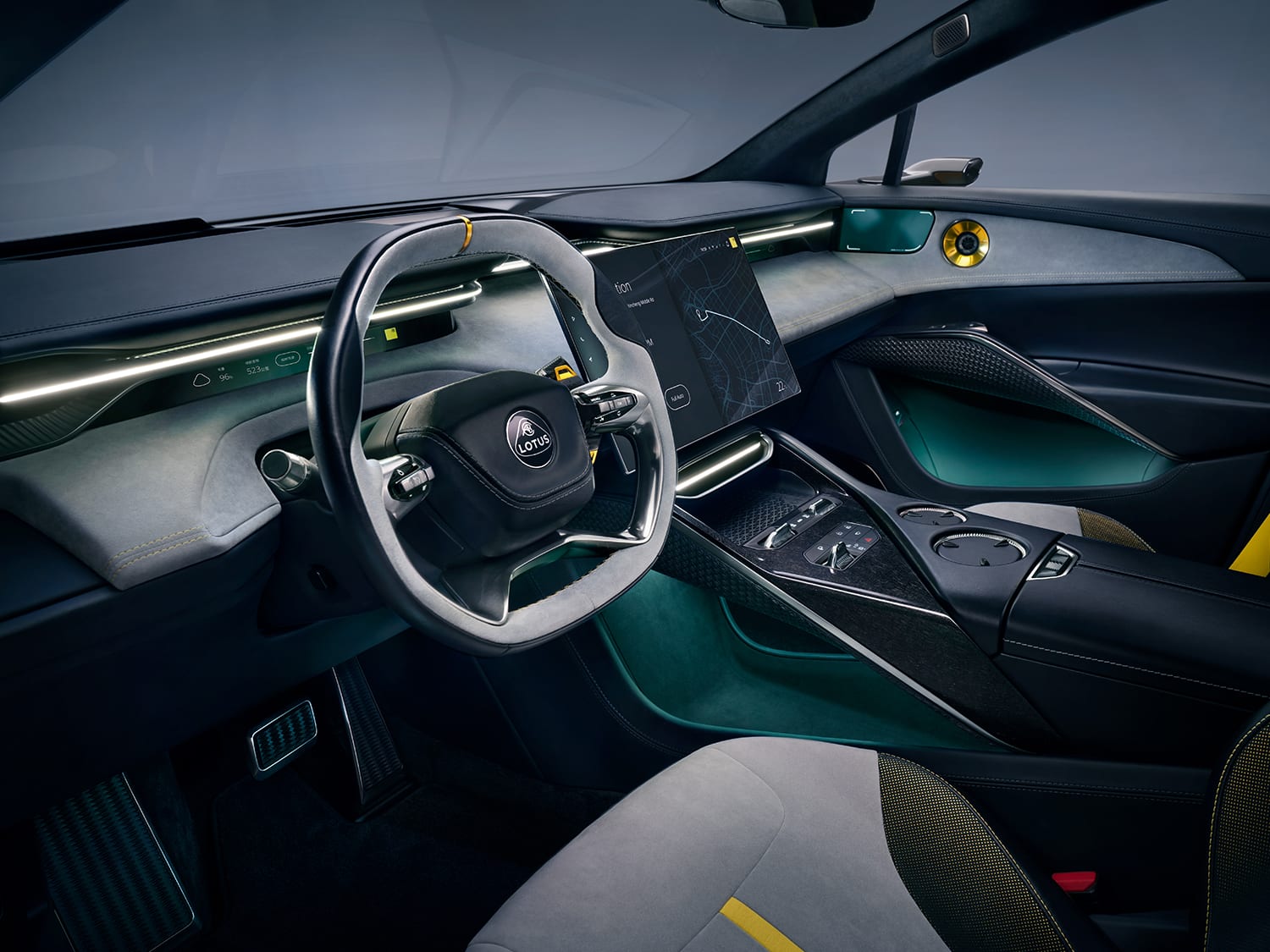 Because you can't call yourself a true petrolhead if the Eletre's body profile doesn't at first strike you as Urus-like. But that's not a bad thing in our books.
With its sporty silhouette, short overhangs, propulsive looking rear arches and cantilevered carbon fibre rear spoiler, the Eletre is a handsome set of wheels. It's 5.1m long, 2.2m wide and 1.6m tall – almost identical in size to the Lamborghini Urus – and there are distinctive styling differences, of course, but where the two differ most strikingly is on the inside. The Eletre has a far more pared-down cocktpit; it is powered by a battery pack rather than an internal combustion engine, after all. Hence the need for fewer controls and such.
Besides the analogue buttons for climate control and drive mode functions, everything else is accessed via the 15.1-inch central touchscreen, and all functions are supposedly available within three touches.
Overall, it's a very tactile, high quality environment using recycled carbon fibre and other sustainable materials.
Comfort is key for the lifestyle customer and so the Eletre also comes with 12-way electrically adjustable front seats, four-zone automatic climate control, Apple CarPlay/Android Auto connectivity, wireless phone charging and much more. 
You can configure your Eletre as a four- or five-seater, depending on your family needs, and it will feel no less capacious thanks to the vast panoramic roof overhead.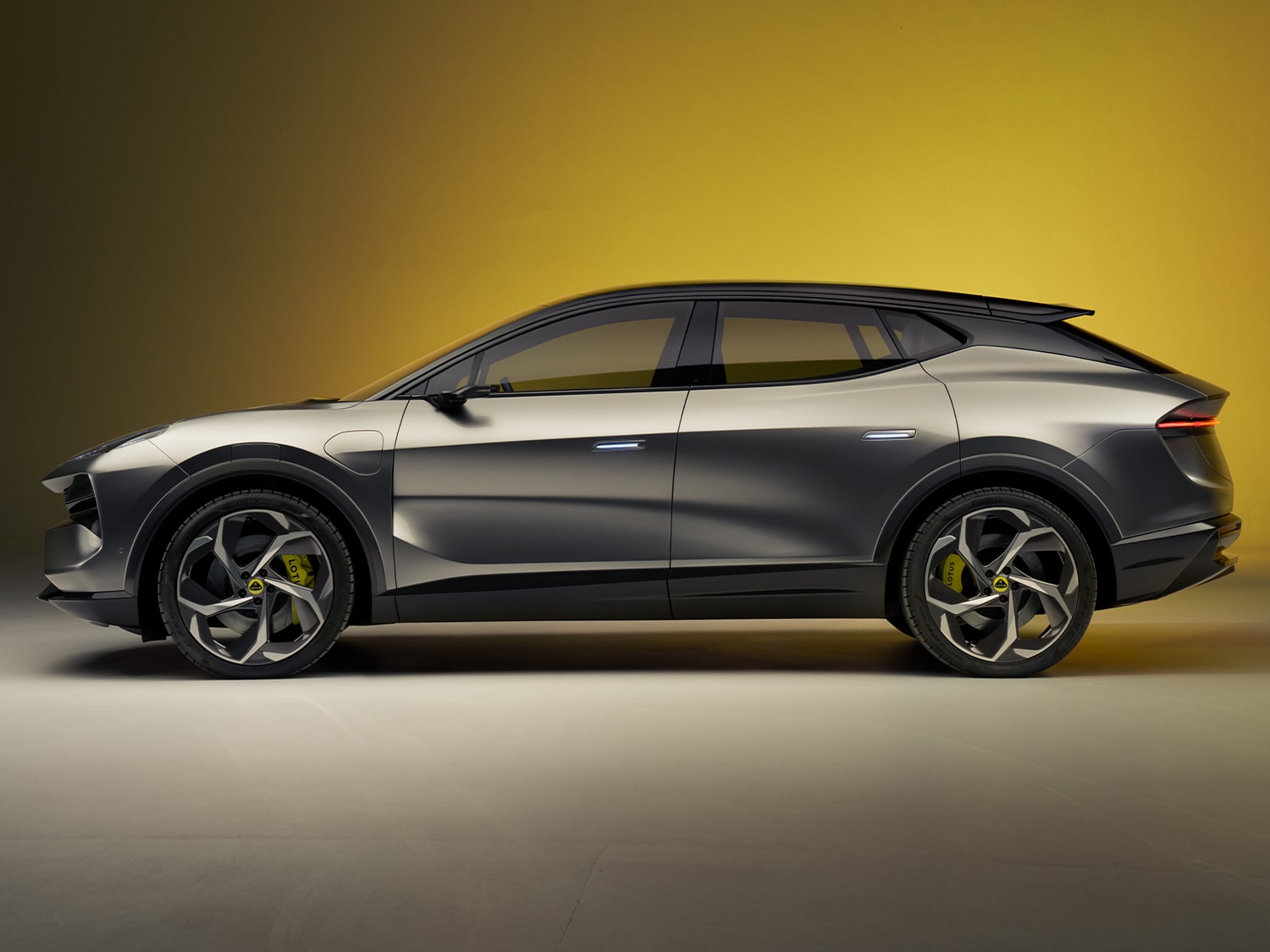 Deserving of special mention is the impressive 15-speaker sound system by British audio company KEF, making its debut in the automotive world with the Eletre.
The KEF Premium Audio system is further boosted by the Dolby Atmos immersive audio experience and together, will make you feel like you're sitting in the recording studio right next to your favourite artiste, they say. We blasted it in the showroom and I'm pleased to confirm this is some next-level sound quality you don't get in your everyday SUV.
You also have the option to upgrade to KEF Reference, a 2,160-watt, 23-speaker system with 3D surround sound technology.
All this awesomeness sits on 22-inch wheels, with the option of a 23-inch machine-cut, carbon fibre infused wheels upgrade.
We can't wait to drive it when it arrives next year and discover for ourselves why GQ magazine named the Eletre its 2023 'SUV of the Year'.