Waiting for the Louis Vuitton Nike Air Force 1 launch? Check out this exhibition at ION Orchard
All 47 editions of the Air Force 1 reimagined by the late Virgil Abloh are exhibited in the digital showcase in Singapore, the only stop in Asia.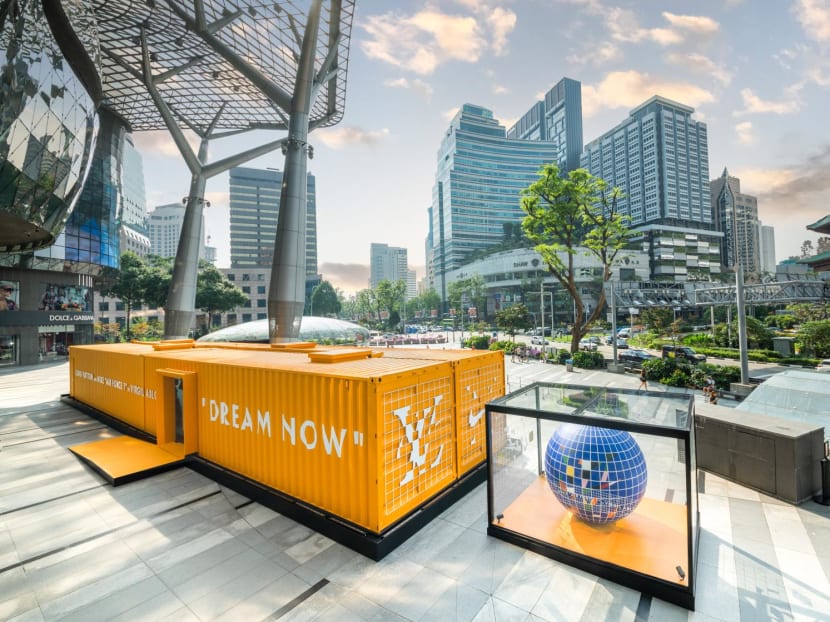 If you are currently waiting on the launch of the Louis Vuitton x Nike Air Force 1 sneakers, the good news is they're coming in a few weeks, with a yet-to-be announced date sometime in June.
But in the meantime, take a closer look at all 47 editions designed by Virgil Abloh with a fully digital exhibition located at ION Orchard. The showcase, which runs from now till Jun 19, is an offshoot of the original exhibition that took place in New York from May 20 to 31.
Singapore is the only country in Asia to hold the exhibition.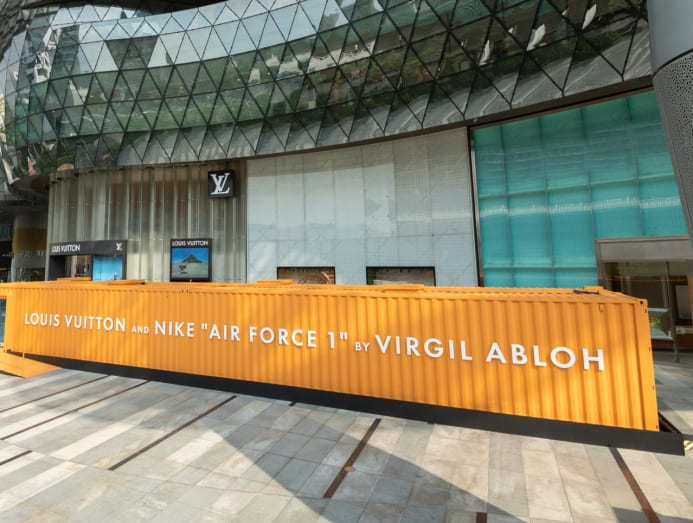 You'll get the chance to see view all 47 sneakers designed by the late Virgil Abloh via digital screens. Before his passing in November 2021, Abloh was artistic director of Louis Vuitton menswear.
The showcase delves into the creative process behind the highly anticipated kicks and the details imbued in each pair.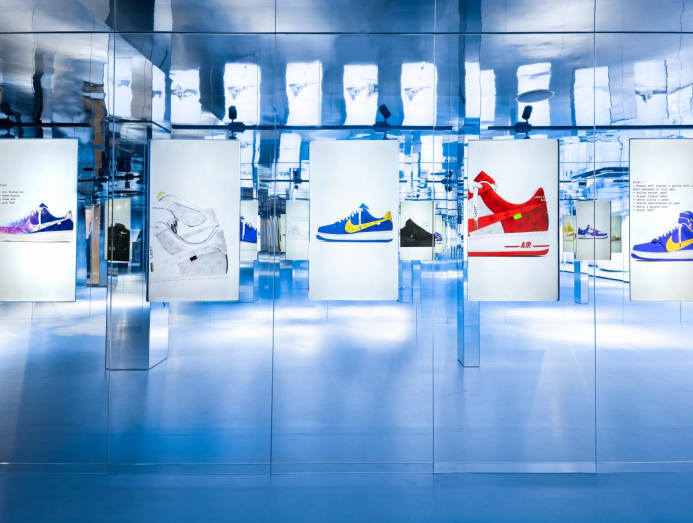 Only nine editions of the Louis Vuitton x Nike Air Force 1 sneakers will be launched for sale via a global digital activation slated for later in the month. High tops will retail at S$4,900 and low tops at S$3,900. They will be made available in Nike sizes ranging from 3.5 to 18.
The shoes were crafted in Louis Vuitton's shoe atelier in Fiesso d'Artico, Venice, Italy, fusing the sneaker's classic codes with the insignia and finest materials of the maison. Designs include the classic all-white version, embossed with the Louis Vuitton monogram.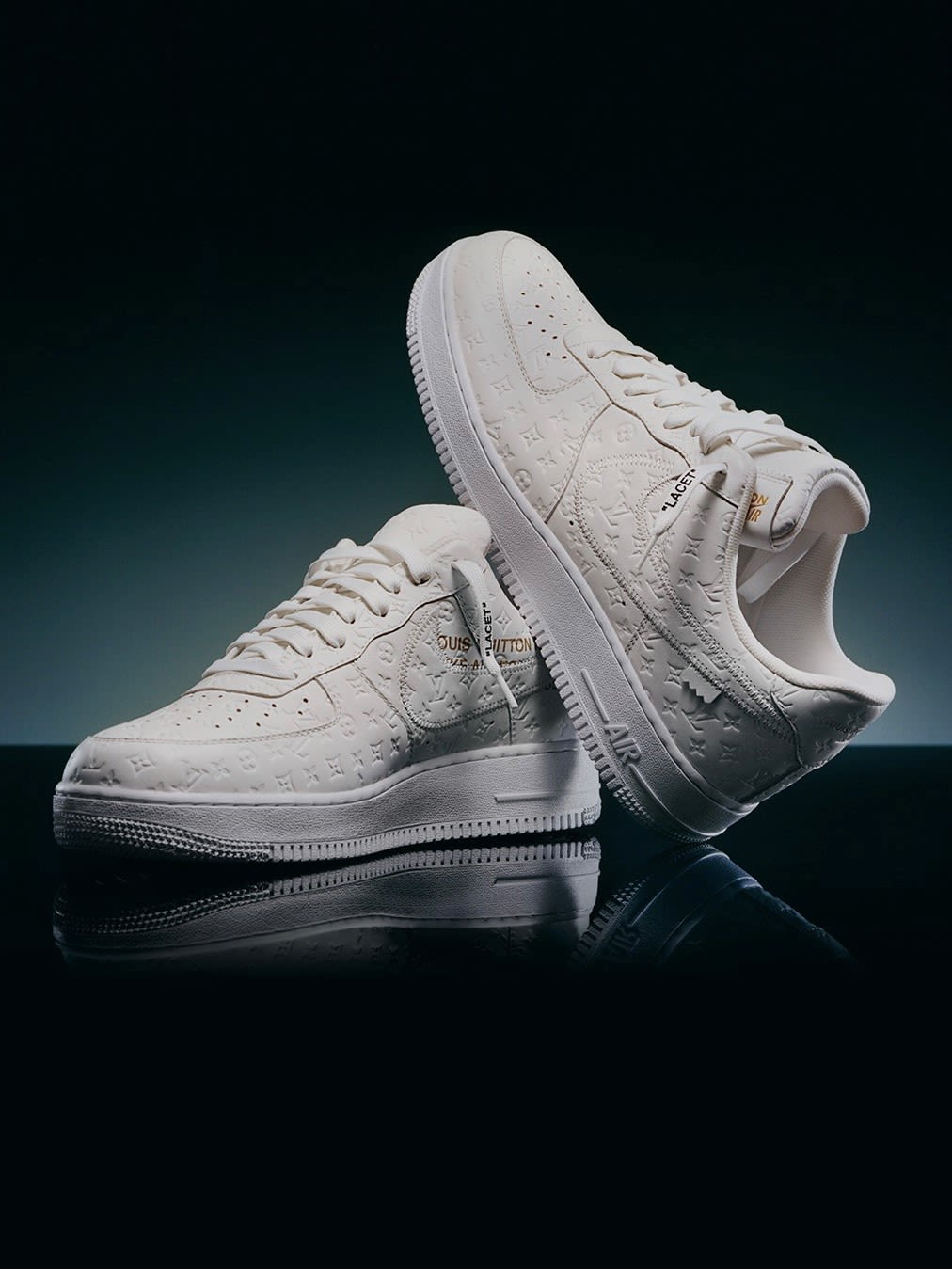 There will also be a gold low top in a monogram-embossed metallic canvas, a silver and multi-colour patchwork low top in a monogram-embossed calf suede and a mid top in Damier leather with a graffiti print designed by Milan tattoo artist Ghusto Leon.
Two-toned low top editions in green, red and blue in printed monogram leather and monogram-embossed calf leather will also be released for sale.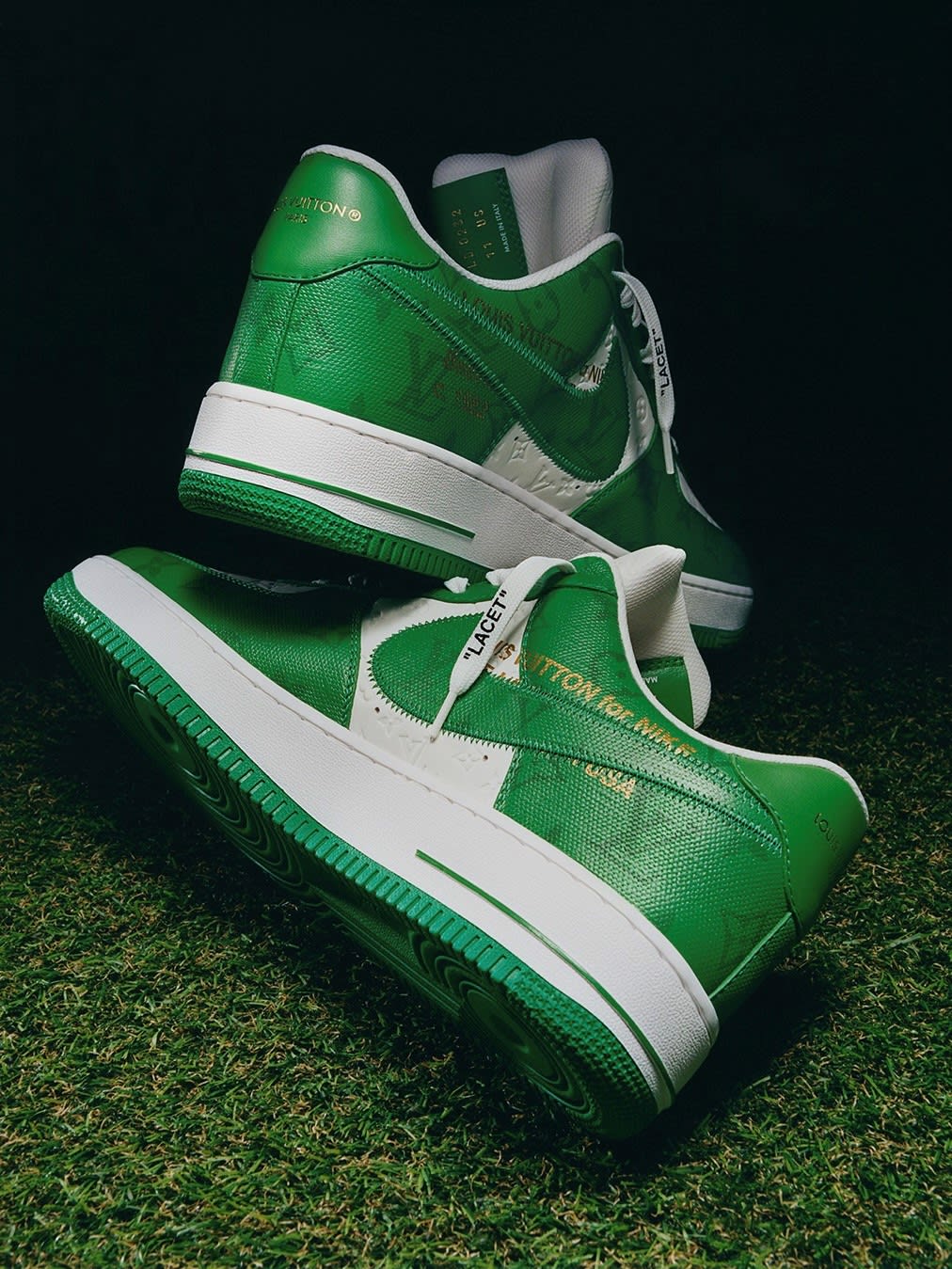 The launch of the sneakers culminates with the 40th anniversary of the Air Force 1 in 2022. Since its debut in 1982 as a basketball shoe, the Air Force 1 has become a cultural symbol and hip-hop staple, worn by athletes and artists alike.
Earlier this year, 200 pairs of the Louis Vuitton Nike Air Force 1s were put up for auction via Sotheby's. They sold for a grand total of US$25.3 million (S$35 million), with proceeds going to charity.