Louis Vuitton is making masks and hospital gowns for healthcare workers
The masks and hospital gowns are being produced by Louis Vuitton artisans on a voluntary basis to help meet demand for medical protective equipment.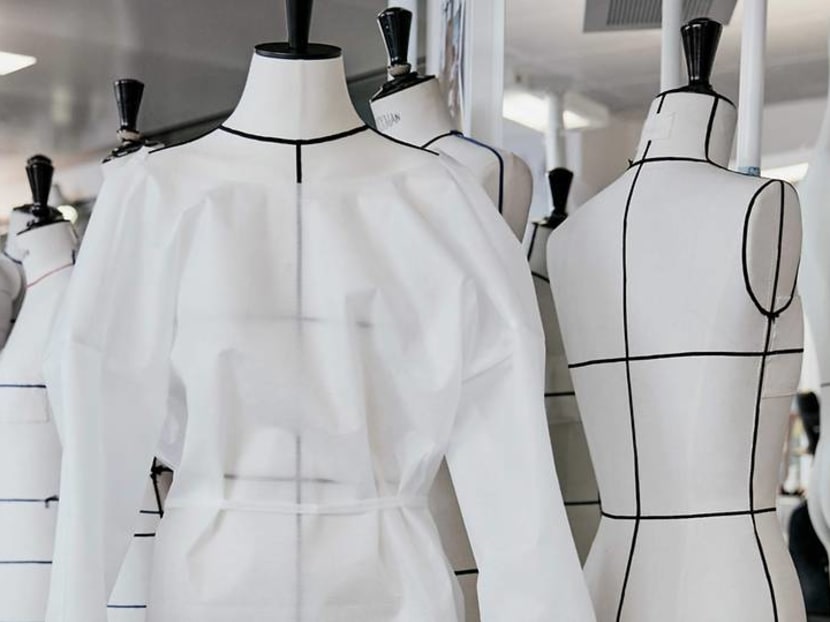 Across the globe, shortage of protective equipment for medical workers battling the coronavirus crisis has been a source of major concern. French luxury house Louis Vuitton is now channelling its resources to address this shortage. Its workshops in France have been repurposed to produce non-surgical masks, and its ready-to-wear atelier in Paris is now producing hospital gowns.
According to the maison, Louis Vuitton's workshops are now producing hundreds of thousands of non-surgical protective masks. Three hundred artisans have volunteered to produce the masks. 
The masks have been approved by different governing bodies and are created in collaboration with Mode Grand Ouest, a regional network of the textile industry that is supplying one of the main materials.
During a visit to one of the workshops, Michael Burke, Chairman and CEO of Louis Vuitton said, "As an important French house, Louis Vuitton wishes to commit at its level to producing many thousands of masks that will be distributed within the region, at no charge, to protect those who are most exposed. This production is the fruit of a wonderful collaboration with the regional sector of the textile industry."
Production of hospital gowns have also begun at Louis Vuitton's ready-to-wear atelier in Paris. These gowns will be provided to frontline healthcare workers in six Parisian hospitals. 
Twenty volunteers are working at the atelier to create the the gowns. To help meet demand, the volunteers are being aided by voluntary Louis Vuitton pattern-cutters who are working from home.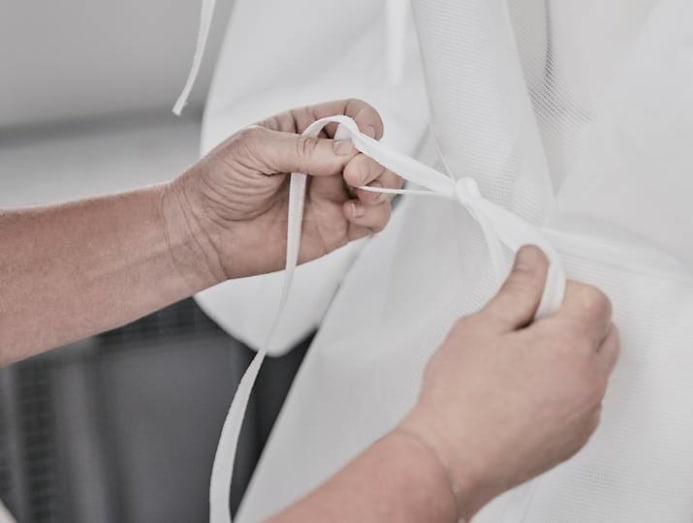 "We are proud to be able to help healthcare professionals at our level and put our know-how at the disposal of the Hopitaux de Paris to create gowns for medical staff," Burke said in a statement. "I would like to thank the artisans of our atelier who voluntarily participate in this civic act and who have been bravely applying themselves to equip healthcare workers in hospitals who are in need of gowns."
"We are proud to be able to help healthcare professionals at our level and put our know-how at the disposal of the Hopitaux de Paris to create gowns for medical staff." – Michael Burke