Is this the future of streetwear? Louis Vuitton releases first collection with Nigo
Louis Vuitton's Virgil Abloh teams up with cult designer Nigo of A Bathing Ape fame. Could the collaboration reach the same level of success as 2017's Louis Vuitton x Supreme?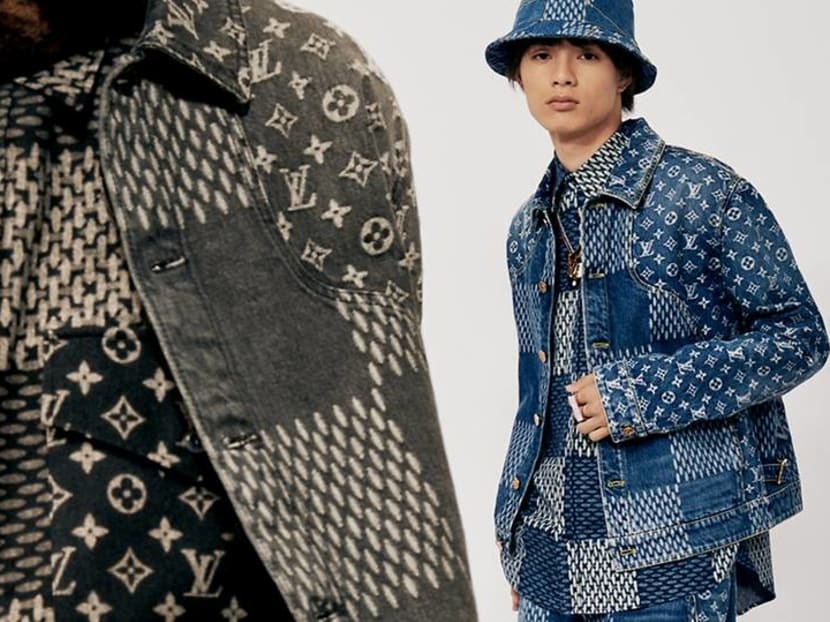 In a 2019 interview with Dazed magazine, Louis Vuitton menswear designer Virgil Abloh declared that streetwear was "going to die". At the time, Abloh's thoughts polarised the fashion world. He has since clarified to Vogue magazine that his comment was "a little naive", and what he meant was streetwear would be reborn in different forms, just as it has over the years.
Indeed, Louis Vuitton's first collection with Japanese designer Nigo showcases streetwear in a whole new light. For the uninitiated, Nigo is the founder of A Bathing Ape (BAPE) and Human Made. It marks Abloh's first collaboration since being named menswear artistic director for Vuitton. 
This is no ordinary capsule collection – inspired by the Mod London era viewed through a Tokyo lens, it takes streetwear to a new level with a tailoring focus. If traditional streetwear is dead, haute streetwear is very much alive.
The first wave of the LV² collection, pronounced LV Squared, is being released in boutiques today (Jun 26). The broad offering includes denim pieces, monogrammed loafers, hats, a monogrammed tie and collegiate-inspired suits and blazers. 
The Monogram pattern and Damier check are crafted on shirts, jackets, trousers and bob hats, available in a choice of two colour schemes – blue and black. The LV² emblem of the collection can be found on everyday garments such as a grey sweatshirt and a zipped jacket, and also subtly embroidered on the back of a white shirt.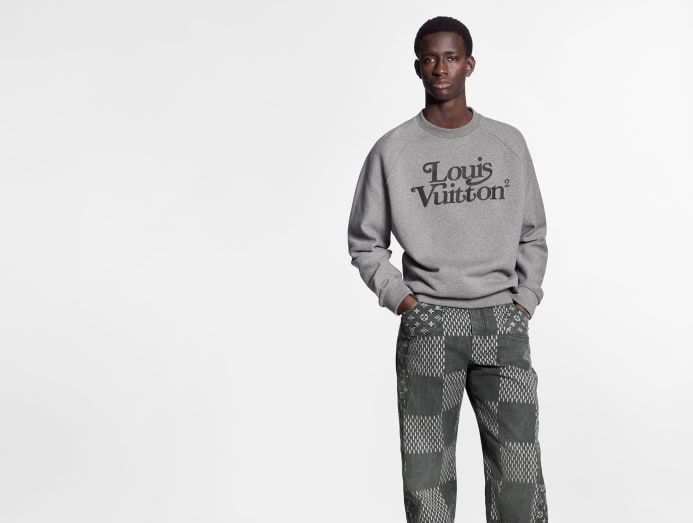 Vuitton's iconic bags are given the LV² treatment as well. The shape of the Keepall, Soft Trunk and Campus backpack are retained, but have been reinvented by the designers, incorporating the key emblems of the collaboration. The combination of the Monogram pattern over the Damier check harkens back to the house's early days.
The new Nano Amazone Messenger may just be the trendiest bag of the season.
The LV Made duck is the symbol of the collaboration, a re-interpretation of the world of Nigo and his Human Made signature transformed into signature Louis Vuitton style. It is available as a collector's figurine, on a coin purse, and attached to the handles of the collection's bags. It also makes an appearance on the dial of the Tambour Horizon watch via an LV² animation. 
Footwear offerings include classic Derby shoes and black or Monogram leather loafers. The LV² logo features on the buckle of the collection's denim mules.