Louis Vuitton Nike Air Force 1s sell for total of US$25.3 million with strong interest from Asia
The auction garnered widespread global interest, with collectors from Asia comprising 40 per cent of total buyers. All proceeds will go to a charity.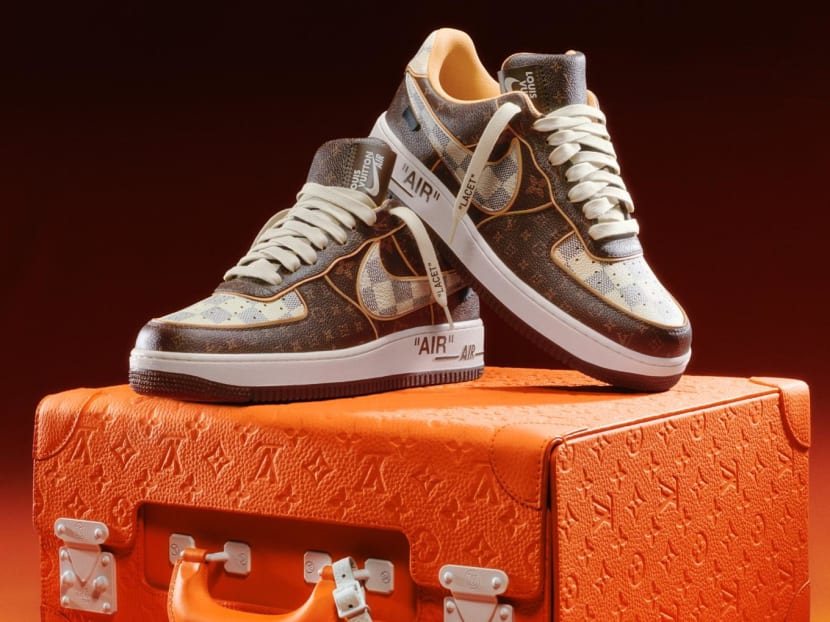 If you've been following Sotheby's auction of the much hyped about Louis Vuitton Nike Air Force 1 sneakers closely, the results are now out. 
The auction took place online from Jan 26 to Feb 8. The sneakers were available in a range of sizes from five to 18. 
After two weeks on the auction block, 200 pairs of the sneakers have sold for a grand total of US$25.3 million (S$34 million), Sotheby's has revealed.
This figure is eight times the overall US$3 million high estimate. The auction has shattered records, including the highest known public record for the most valuable sneaker and fashion auctions ever staged, and the most valuable charity auction at Sotheby's in nearly ten years.
According to the wishes of the late designer Virgil Abloh, all proceeds from the sale will benefit Abloh's Post-Modern Scholarship Fund, supporting the education of academically promising students of Black, African-American or African descent.
COMPETITION FOR RARE SIZES
There was strong competition for rare sizes. The highest bid received was for Lot 1, a size five, which achieved US$352,800, more than 23 times its US$15,000 estimate. Size nine achieved the highest total value by size, totalling US$3.4 million across 26 lots.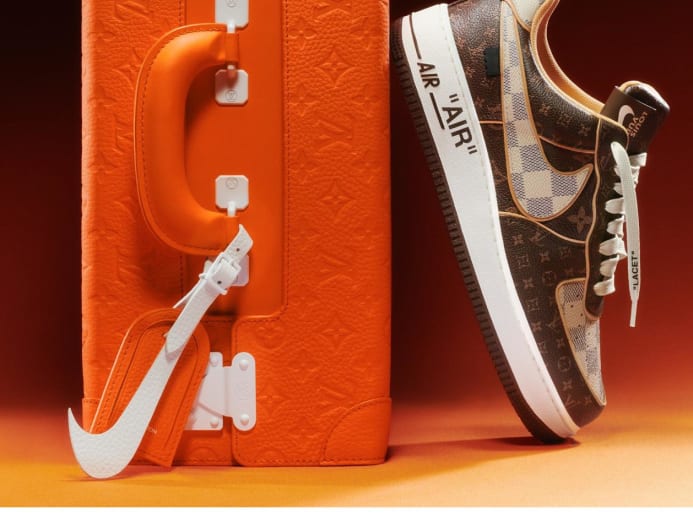 Size eight achieved the most competition, with a total number of 1,400 bids for the size. Lot 181, a size 11, had the highest number of bids in the sale, registering 68 total bids.
STRONG ASIAN INTEREST
The auction garnered widespread global interest, with more than 1,200 bidders from more than 50 countries. In addition, collectors from Asia comprised 40 per cent of total buyers, Sotheby's said.
Bidders from Asia also accounted for 44 per cent of all bid value. The average age of collectors from Asia was 35.
Overall, new and younger bidders drove the auction. More than 75 per cent of buyers were new to Sotheby's, the auction house said. More than two-thirds of all bidders were under 40. More than half of all buyers were also under 40.
Charles F Stewart, chief executive officer of Sotheby's, called the auction "a testament to Virgil Abloh's legacy as one of the most visionary artists and designers of his generation whose widespread influence and impact is still palpable".
"We are thrilled that the record-breaking fundraising auction for Virgil Abloh's Post-Modern Scholarship Fund has generated such exceptional results," said Michael Burke, chairman and CEO of Louis Vuitton. "We are proud that thousands of students will be able to benefit from the proceeds, allowing us to continue to uphold Virgil's mission to inspire and support future generations."