Sneakerheads, here's how to get your hands on the Louis Vuitton Nike Air Force 1 sneakers
The highly anticipated sneakers, designed by the late Virgil Abloh, will go under the hammer at an upcoming Sotheby's auction.
Got your eyes on the Louis Vuitton Nike Air Force 1s? The luxury house has announced that it is collaborating with Sotheby's to auction 200 pairs of the special edition sneakers.
The auction will take place online from Jan 26 to Feb 8 on Sothebys.com/NikexLV. The sneakers will be available in a range of sizes from five to 18, with bidding starting at US$2,000 (S$2,689). They are entirely made in precious calf leather, embellished with Louis Vuitton's emblematic monogram and damier patterns with natural cowhide piping.
Each pair will also be sold with a bright orange Louis Vuitton pilot case, made of monogram taurillon leather. The pilot case features Louis Vuitton's classic S lock closure in white metal finishing and includes a luggage tag in the shape of the Nike Swoosh. The case adapts to every shoe size, based on an internal cushion system, and will be exclusive to the auction.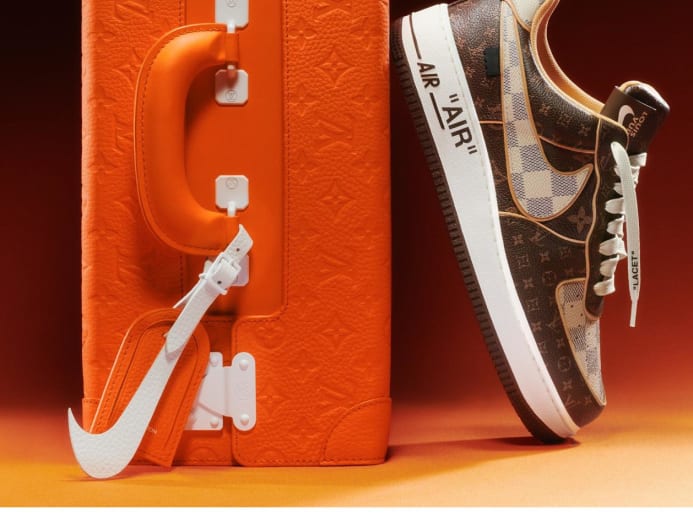 This marks the first-ever release of the highly anticipated collaboration. Prior to his passing on Nov 28, 2021, Virgil Abloh was involved in the early organisation of the auction and its surrounding events. The auction will take place in association with his family.
Proceeds from the auction will go to Abloh's Post-Modern Scholarship Fund, according to the designer's wishes. Abloh launched the fund in July 2020 in order to provide scholarships and career-support services to students of Black, African-American, or African descent.
The Nike Air Force 1 sneakers was designed in 1982 and is one of the most successful and iconic shoes ever created. For the Louis Vuitton Spring/Summer 2022 Men's show in June 2021, Abloh unveiled his interpretation of the shoes, designing 47 pairs in total. The designs featured Louis Vuitton's iconic prints fused with Nike's classic sneaker codes.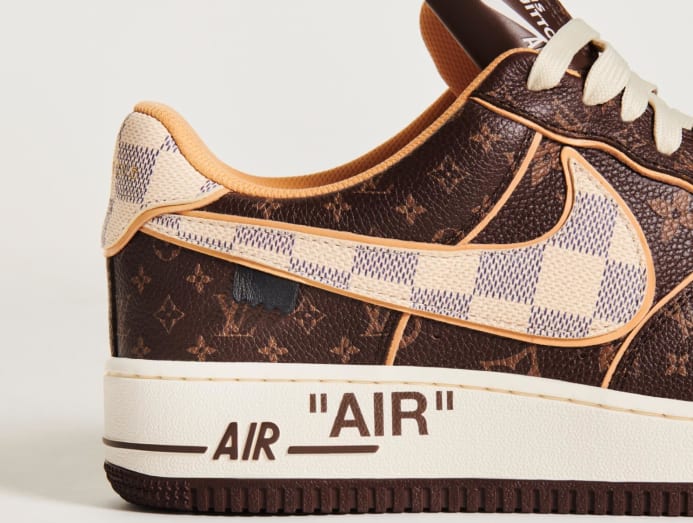 As a lead-up to the auction, select individuals who have inspired Abloh will receive their own pairs of the sneakers, Louis Vuitton said. These pairs will be in unique colourways, and will not be on auction or later commercialised.
Celebrities that have received the sneakers include supermodel Kendall Jenner and rappers DJ Khaled, Jadakiss and Tyler the Creator.