Sneaker heads, Louis Vuitton has now unveiled a Nike Air Force 1 collab
Cop or drop? Creative director Virgil Abloh revealed the sneakers as part of Louis Vuitton's Spring/Summer 2022 fashion show in Paris.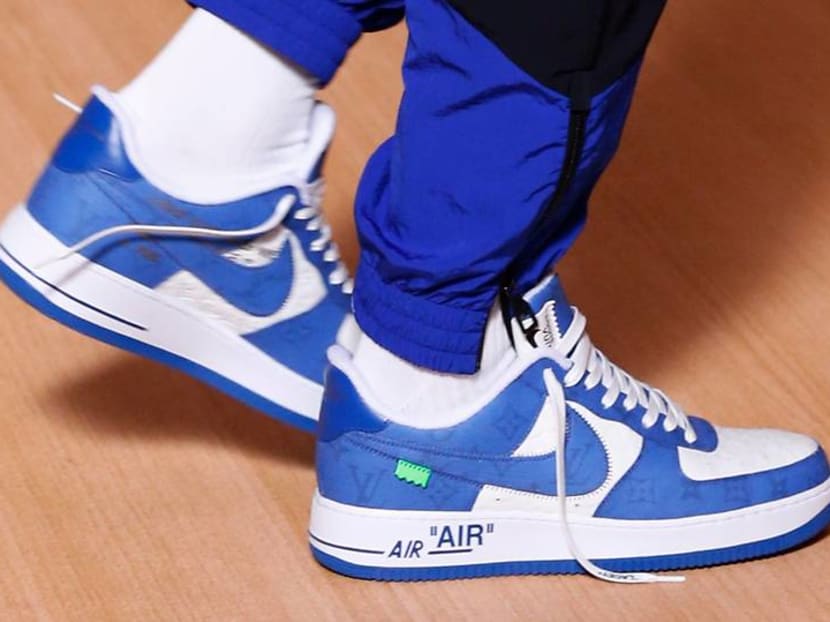 While at the helm of menswear at Louis Vuitton, designer Virgil Abloh has displayed a knack for blending luxury with streetwear. His latest collaboration? A collection of Nike Air Force 1 sneakers that are sure to fly off the shelves once they hit boutiques.
The shoes made their debut at Louis Vuitton's Spring/Summer 2022 menswear show in Paris, streamed online on Jun 24. Portrayed as a short film titled Amen Break, the collection was showcased in an abstract retelling of rapper Lupe Fiasco's martial arts background.
A total of 21 colourways were showcased, including low and mid-top versions of the shoe. The panels of the shoes showcase Vuitton's classic monogram prints. "AIR" with quotation marks are printed on the midsoles and "LACET" (the French word for laces) on the lace tips. The quotation marks are a signature of Abloh's own brand Off-White.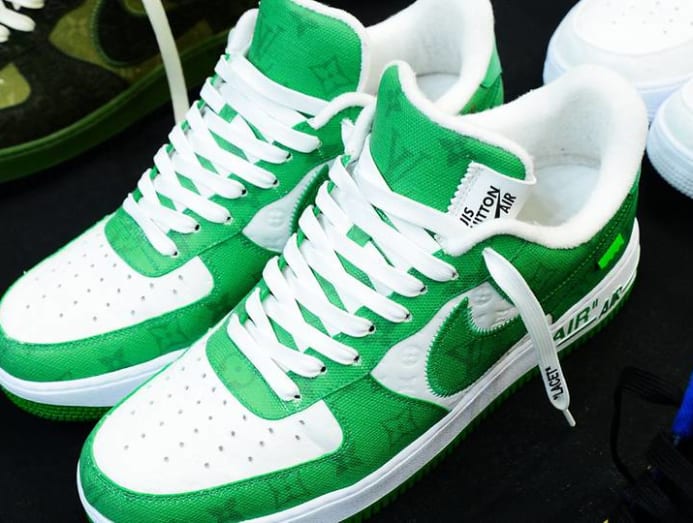 The shoes also feature a small neon green tag on the side. On the tongue is a label with the Louis Vuitton name alongside the Nike swoosh.
In its show notes, Louis Vuitton said, "For Spring-Summer 2022, Virgil Abloh collaborates with Nike on bespoke Air Force 1s, fusing the trainer's classic codes with the insignia and materials of Louis Vuitton in homage to the hip-hop culture that shaped him."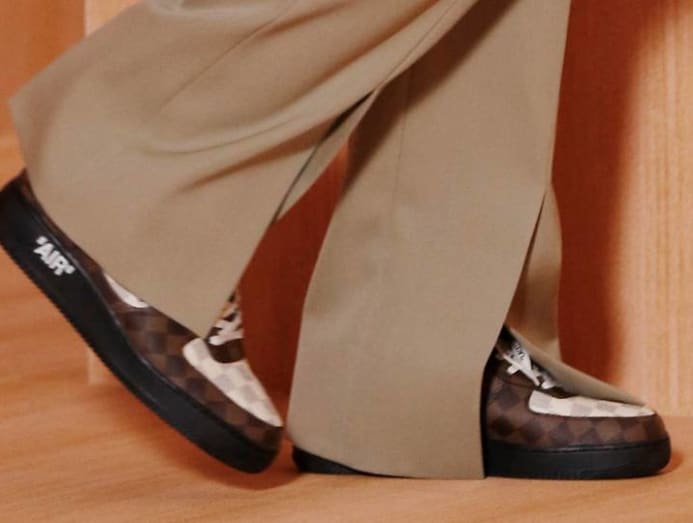 Louis Vuitton's collaboration with Nike isn't much of a surprise. Abloh's Nike collabs with his own label Off-White are incredibly popular.
Details of the Louis Vuitton Nike Air Force 1s, however, are still under wraps for now. When asked about the shoes' release date, Abloh told fashion publication WWD, "Stay tuned for more details." Our bets are that once released, this will be a hugely sought-after collection across the globe, rivalling that of 2020's Air Diors.