Louis Vuitton is now delivering luxury to your door – via men in sharp suits
Singapore has joined the ranks of only 25 countries worldwide where Louis Vuitton's e-commerce is available – and features same-day delivery.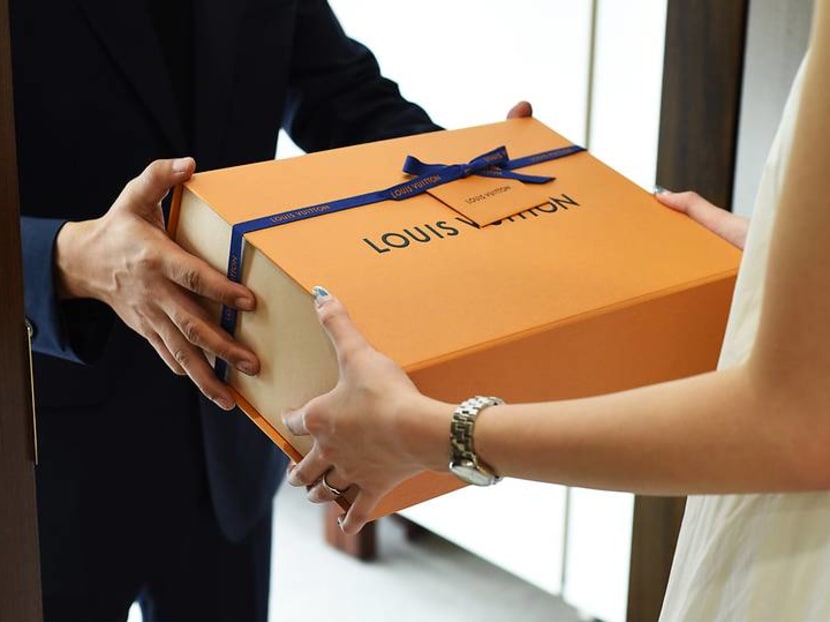 When Louis Vuitton first announced the launch of its e-commerce in Singapore in early October, our initial reaction, admittedly, was one of cynicism.
Singapore has joined the ranks of only 25 countries worldwide where Louis Vuitton's e-commerce is available – and it features same-day delivery.
Why would anyone want (or need) a bag, or a pair of shoes, or a piece of wrist candy delivered when they can simply saunter into any one of Vuitton's five boutiques in Singapore to pick up the merch?
Mind you, we say this as big fans of e-commerce – our credit card statements and PayPal accounts will attest.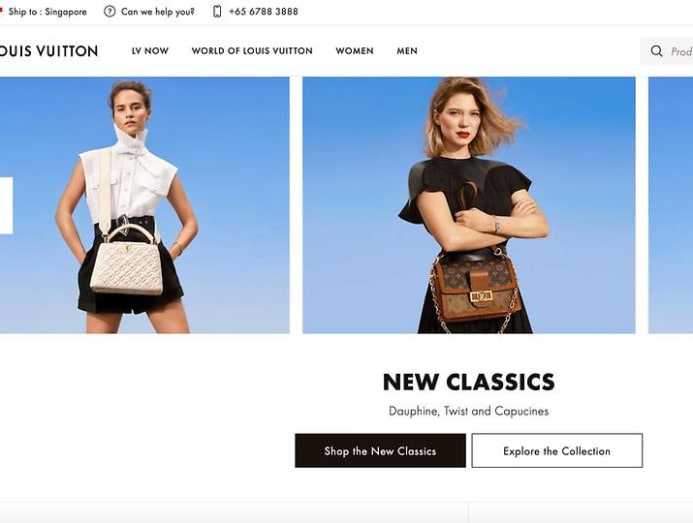 But it didn't take long for us to realise the appeal of such a service. The thought of not having to find a parking space. Of not needing to jostle with the crowd (hello, Ngee Ann City on a Friday evening). Of not spending any effort to get dressed, made up and interact with other humans.
And then there's the queue to get into those five boutiques.
Not all items available in-store are available online, however. High value wares such as high jewellery and furniture are off the list, for obvious reasons. (The most expensive thing you can buy at the moment is a pink gold-and-diamonds sautoir worth S$64,000). But you can easily click on ready-to-wear items, leather goods, shoes, accessories like watches and fine jewellery, luggage and fragrances to add to your cart.
The best thing about the service is that there is complimentary same-day, or next-day, delivery, from Mondays to Saturdays. For same-day deliveries, the caveat is that you must place your orders before 12pm. Your purchase will then be delivered between 4pm to 9pm. For next-day deliveries, orders must be placed before 5pm the day prior.
Say Saturday rolls around and you need a new outfit for a night out on the town. Place your orders while you are at brunch and it can be dropped off in time for you to shimmy into a new ensemble.
Or say you have forgotten your other half's birthday and need a gift urgently. You can save yourself a whole lot of explaining, as long as you remember to order before noon. You can even customise the gift to make it extra special, and seem like you went the extra mile.
The French luxury brand is offering complimentary personalisation services: Hot stamping or engraving. With the former, you can stamp up to three letters on items like luggage tags, small leather goods or agendas. With the latter, you can engrave a set of initials or a date onto a Les Parfums bottle – handy when it comes to commemorating a special occasion.

This being Louis Vuitton, your friendly delivery guy will not be riding up on an e-scooter (which, in any case, is now banned from footpaths). Vuitton's White Glove Service means he will be dapperly turned out in a suit. For the environmentally conscious, know that the deliveries are undertaken using 100 per cent electric vehicles.
Deliveries are not available on Sundays and public holidays, though the Click and Collect option allows you to pick up your swag at the Ngee Ann City boutique (you will receive a notification once it is ready).

Or you could sit back and Netflix.