Louis Vuitton to turn 1,758-carat, tennis ball-sized diamond into high jewellery
The Sewelo, the world's second largest uncut gem, will be transformed into made-to-order and bespoke, custom-cut diamonds.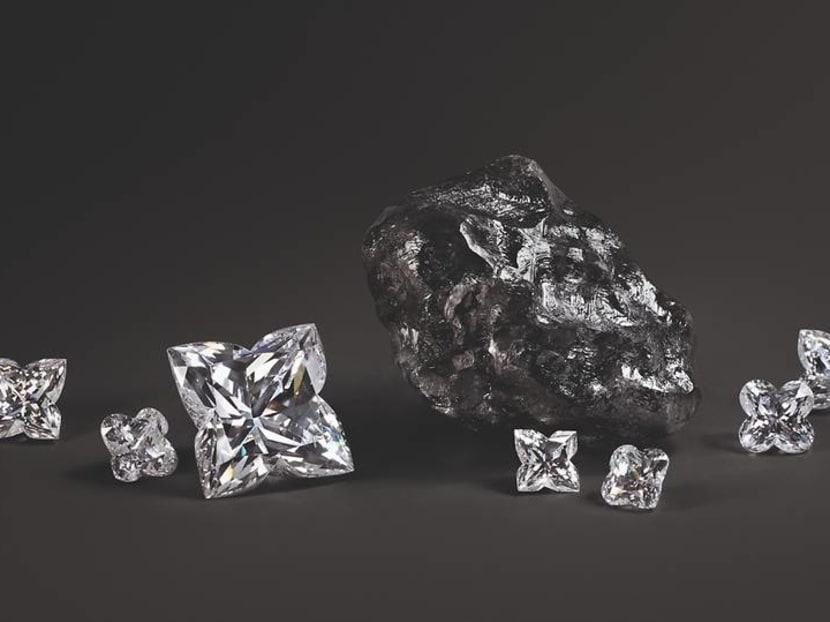 Is Louis Vuitton shifting its focus from leather goods to high jewellery? Following its unexpected purchase of a 1,758-carat uncut gem known as the world's second largest diamond, the maison has revealed it will be cutting the Sewelo into smaller stones to feature in a high jewellery collection.
The Sewelo diamond was found by Lucara Diamond Corp in April 2019 at the Karowe mine in Botswana. It is roughly the size of a tennis ball and is the second largest gem diamond in recorded history, eclipsed only by the Cullinan discovered in South Africa in 1905. The name Sewelo means "rare find" in the Tswana language.
Apart from its immense size, the Sewelo is considered remarkable for its intriguing characteristics of shape, colour, formation and composition. The diamond, believed to be around two billion years old, is largely covered in a very thin layer of black carbon.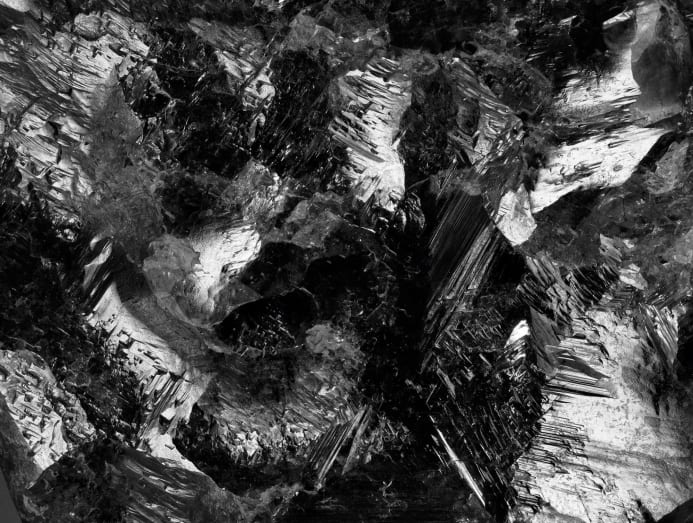 Louis Vuitton is working closely with master diamond cutters HB Company from Antwerp to study the Sewelo, assess the final potential of the stone, and plan the optimum yield of individually finished, cut and polished diamonds.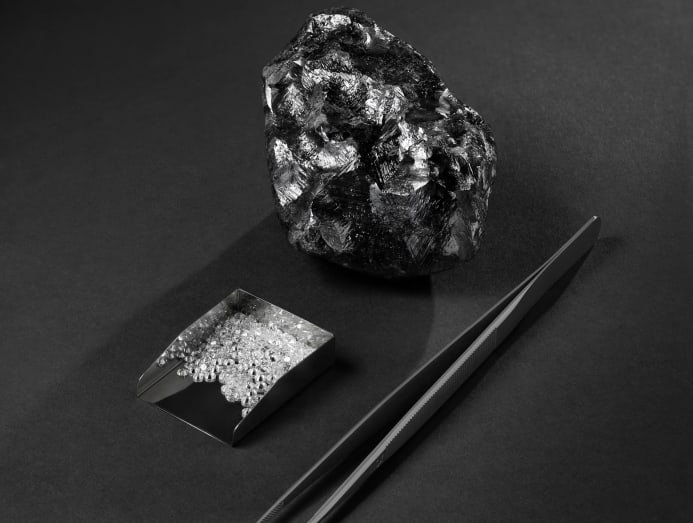 The size of the diamond will enable production of made-to-order Vuitton Cut diamonds, skillfully fashioned in the form of one of Louis Vuitton's emblematic monogram – the rounded flower and star-shaped motif.
The French fashion house will also offer clients the opportunity to create bespoke, custom-cut diamonds from its atelier in Paris. With a focus on exclusivity, clients will be intimately involved in the entire creative process.