World's second biggest diamond makes Southeast Asian debut in Singapore
The rough, 1,758-carat Sewelo diamond, snapped up by Louis Vuitton earlier this year, is now on show at the luxury label's Island Maison at Marina Bay Sands.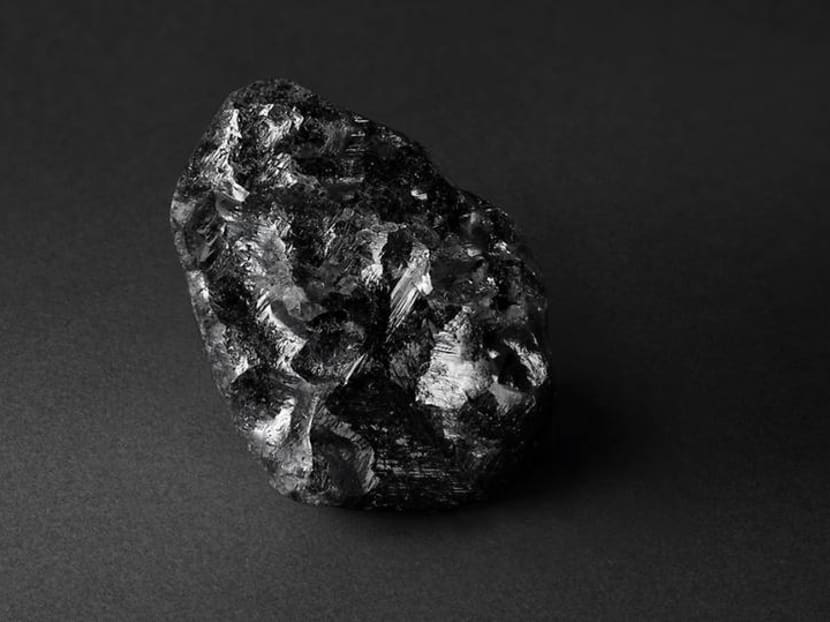 In January this year, French fashion house Louis Vuitton made waves when it emerged as the surprising buyer of the Sewelo diamond, the largest rough diamond discovered since 1905.
Sewelo, which (appropriately) translates to "rare find" in the Setswana language, is a 1,758-carat diamond roughly the size of a tennis ball, unearthed by mining company Lucara in April 2019 at the Karowe mine in Botswana.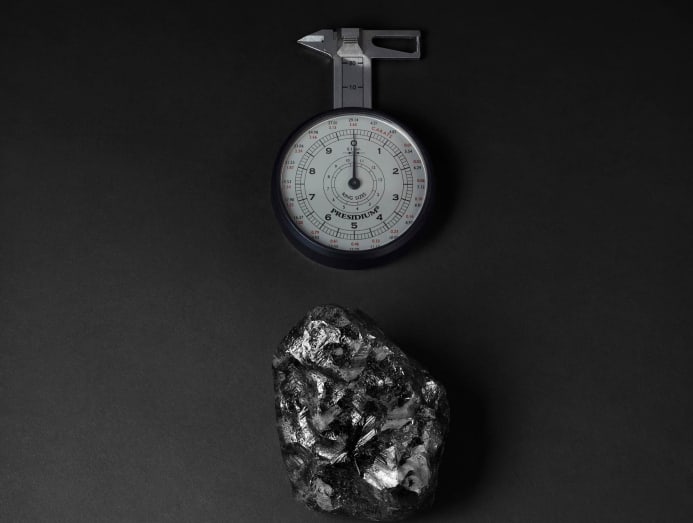 The only larger diamond ever unearthed was the 3,106-carat Cullinan, discovered in South Africa in 1905. The Cullinan was eventually cut into smaller stones, some of which are now part of the British family's crown jewels.
This time, it was not a royal family that snapped up the diamond but Louis Vuitton, the jewel of Bernard Arnault's LVMH empire.
Louis Vuitton is more widely known for its hard-sided trunks (as proven in a recent showcase in Ngee Ann City), monogrammed bags and leather goods. So why did it purchase such an important diamond? 
The house has been in the high jewellery game for just slightly over a decade (its first collection was launched in 2009). This latest purchase hints at its growing ambitions in the high jewellery sector. 

"Nobody expects us to put such an emphasis on high jewellery," Michael Burke, CEO of Louis Vuitton told The New York Times. "I think it will spice things up a bit. Wake up the industry."
The Sewelo diamond certainly shores up Louis Vuitton's credibility as a serious jewellery player, at a time when its parent company LVMH is boosting its presence in the hard luxury (watches and jewellery) market. In a bid to keep up with rival Richemont, LVMH is closing in on a deal to purchase American jewellery company Tiffany & Co, despite previous speculation that the conglomerate was relooking the buy out.
A RARE OPPORTUNITY
Louis Vuitton is now giving those in Singapore the rare opportunity to gawk at the exceptional Sewelo diamond up close. Since being presented in Paris for the first time in January during Haute Couture Week, the Sewelo diamond has travelled to a few selected countries in the world. Singapore will be its only Southeast Asian stop, with the stone returning to Paris straight after. 
The exclusive, by-appointment-only showcase, happening from now till Aug 11, is located at Louis Vuitton's Island Maison boutique at Marina Bay Sands, where clients will be able to see the diamond in its natural, uncut state.
The main draw of the diamond is of course, its massive size. The diamond is currently covered in a very thin layer of black carbon, which explains its dark appearance. Only once expertly polished will the true colour and clarity of the diamond yield underneath be revealed, adding on to the stone's mystery.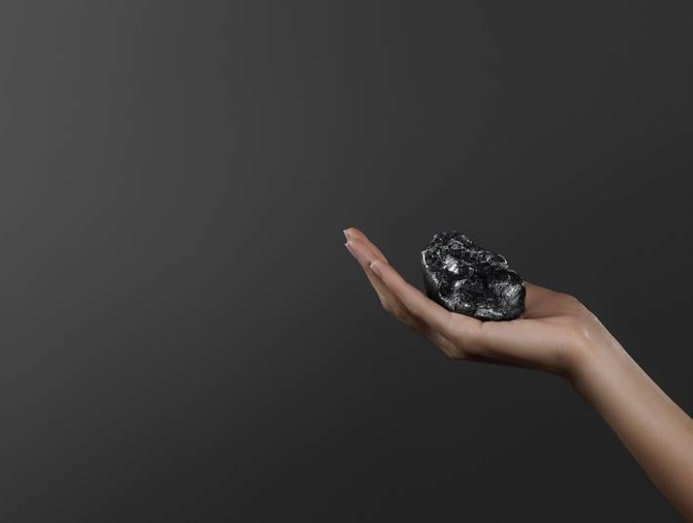 For interested parties, Louis Vuitton can create bespoke, custom-cut diamonds, fashioned from the Sewelo stone. Clients will be involved in the entire creative process, an "industry disrupting move" that the house believes offers "ultimate personalisa­tion and exclusivity", in tune with Louis Vuitton's heritage of "special, made-to-order commissions".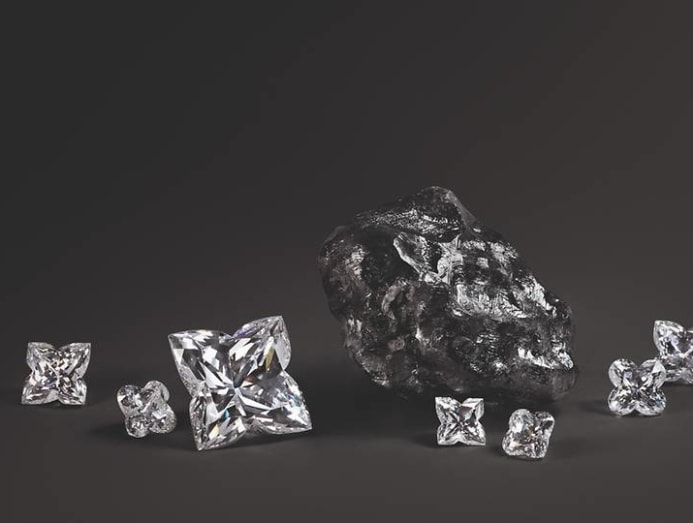 If you find it a little difficult to imagine the possibilities or what the end product could be, a series of Louis Vuitton's most recent high jewellery and high watchmaking collections are also on show, specially flown in to complement the showcase.
The Sewelo showcase runs from now till Aug 11 at the Louis Vuitton Island Maison in Marina Bay Sands and is by appointment only. Interested clients may book a private appointment via Louis Vuitton Client Services at +65 6788 3888