5 things to know about the new Louis Vuitton GO-14 bag
The GO-14 bag is now available in Louis Vuitton Singapore boutiques.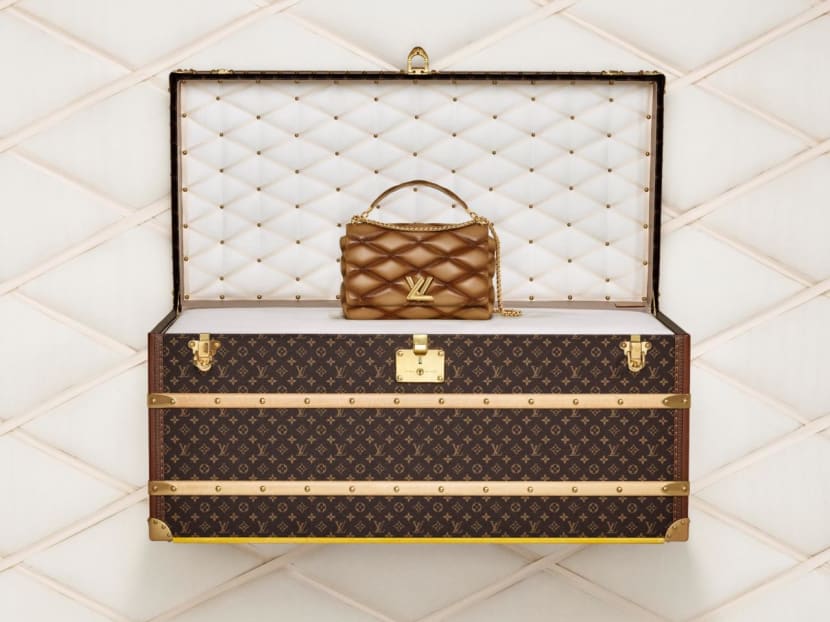 French luxury house Louis Vuitton has a new bag – the GO-14. The bag launched in Louis Vuitton Singapore boutiques on Aug 25 and is a permanent offering from the house.
Set to be a new classic for the brand, the GO-14 features a criss-cross pattern – known as malletage – across soft lambskin leather. It is accented with the iconic LV Twist lock, and comes in black and white, as well as caramel, toasted shades to suit different tastes.
The bag has already been spotted on celebrities such as Cate Blanchett, Emma Stone, Gemma Chan and more. Here are five things to know about the GO-14.
IT IS ONE OF NICOLAS' GHESQUIERE'S FIRST DESIGNS
If you find the GO-14 familiar, that's because the bag draws inspiration from one of Nicolas Ghesquiere's early designs. When Ghesquiere debuted as Louis Vuitton's women's creative director in October 2014, he sent malletage bags down the runway. The GO-14 hence has the coded name Ghesquiere October 2014, the date it first appeared on the runway.
IT IS INSPIRED BY LOUIS VUITTON TRUNKS
Malletage refers to the inner lining of Louis Vuitton's historical travel trunks, ingeniously designed to keep documents in place while on the go. For his runway debut, Ghesquiere rediscovered this innovation, turning it into a graphic design in his first collection. "There are some universal codes that exist solely in Louis Vuitton. It was about reappropriating and transporting them into a new setting," said Ghesquiere.
IT TAKES MORE THAN 20 STEPS TO CREATE THE MALLETAGE PATTERN
Achieving the malletage pattern on the GO-14 bag, however, was a feat for the artisans. The creative process, in fact, requires more than 20 steps, including meticulous patina treatment to ensure a satin or toasted finish that enhances the subtle colour gradations. The rounded padding also requires a highly precise technique to place the 17-metre-long trim.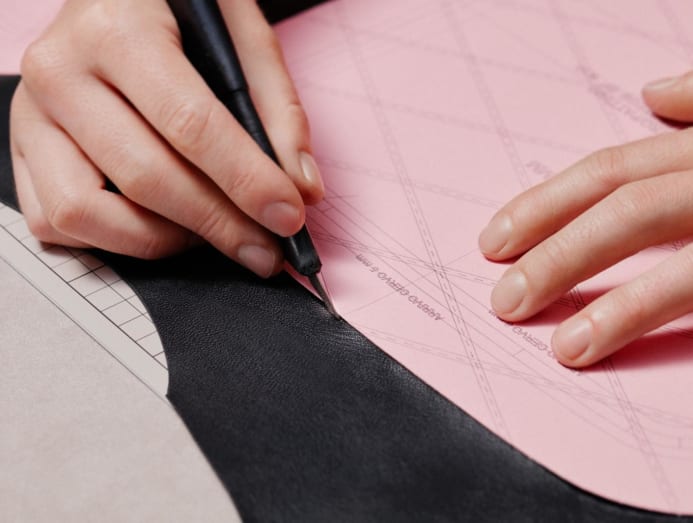 IT CAN BE WORN IN DIFFERENT WAYS
The GO-14 is designed as a versatile bag that can be carried in multiple ways. It can be worn over the shoulder with the jewel chain. A brand-new groove system allows the chain to be adjusted, hence the bag can be carried on the arm, or handheld. It can also be styled as a top handle bag.
THERE ARE THREE SIZES
The classic GO-14 bag comes in noir and toasted tan. Seasonal colours include noir blanc, beige rose, noir rose and sable.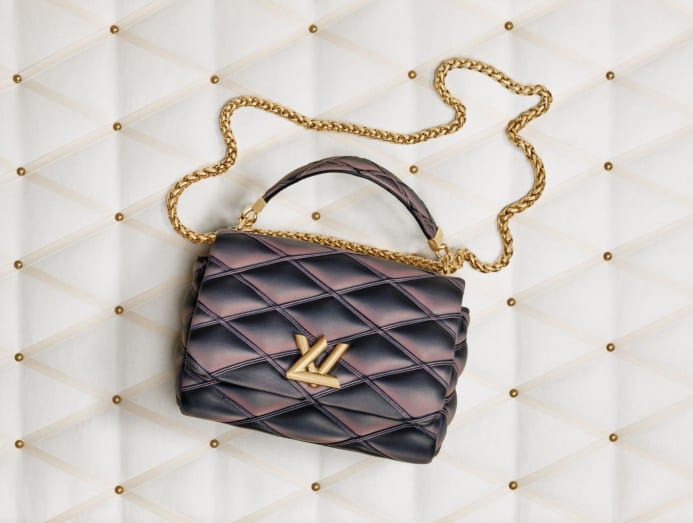 And to suit different needs and different styles, it is available in three sizes, GM (S$10,400), MM ($9,650) and Micro (S$6,150).