Men, your favourite classic shoe styles are now more flexible than before
Buying new shoes is fun, but breaking them in is usually less so – but Louis Vuitton's newest collection is about to change all that.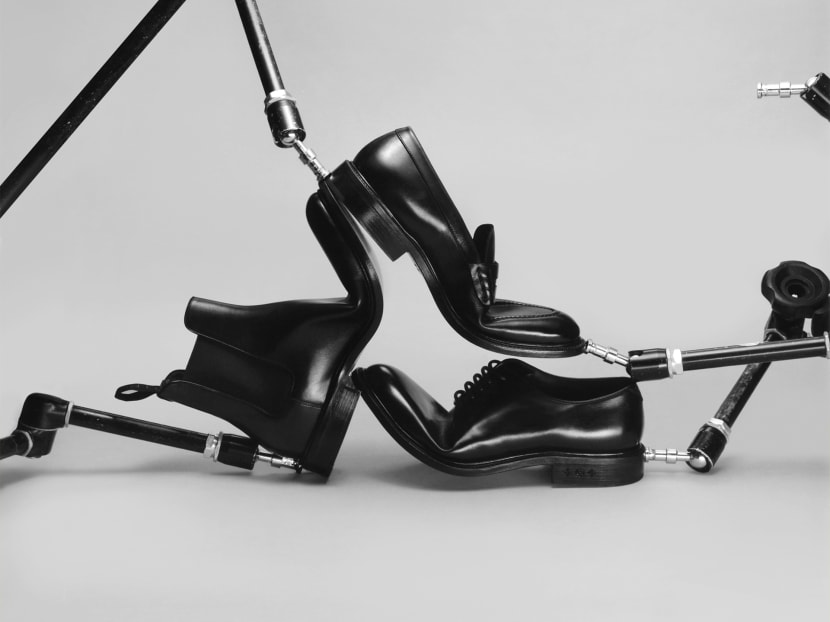 When you should be joyful wearing your beautiful shoes out for the first time, you typically end up in misery – they feel tight around the toes, they rub at the heel, and they pinch with every step. Before your evening is over, you already just want to take them off.
We are generally accustomed to the idea of that dreaded break-in period, when a new shoe rubs against tender feet, causing blisters and abrasions. It is only until the shoe and your foot find a way to conform to each other that they finally feel good to wear. Dress shoes in particular, with their sturdier construction and stiff leather, tend to require at least a few uncomfortable wearings before they finally feel as good as they look.
But Louis Vuitton has the answer to leather formals that you can wear right out of the packaging without any pain. The French brand's latest footwear innovation, appropriately named The Vendome Flex collection, is an unfussy trio of timeless styles that have been created using a new technique.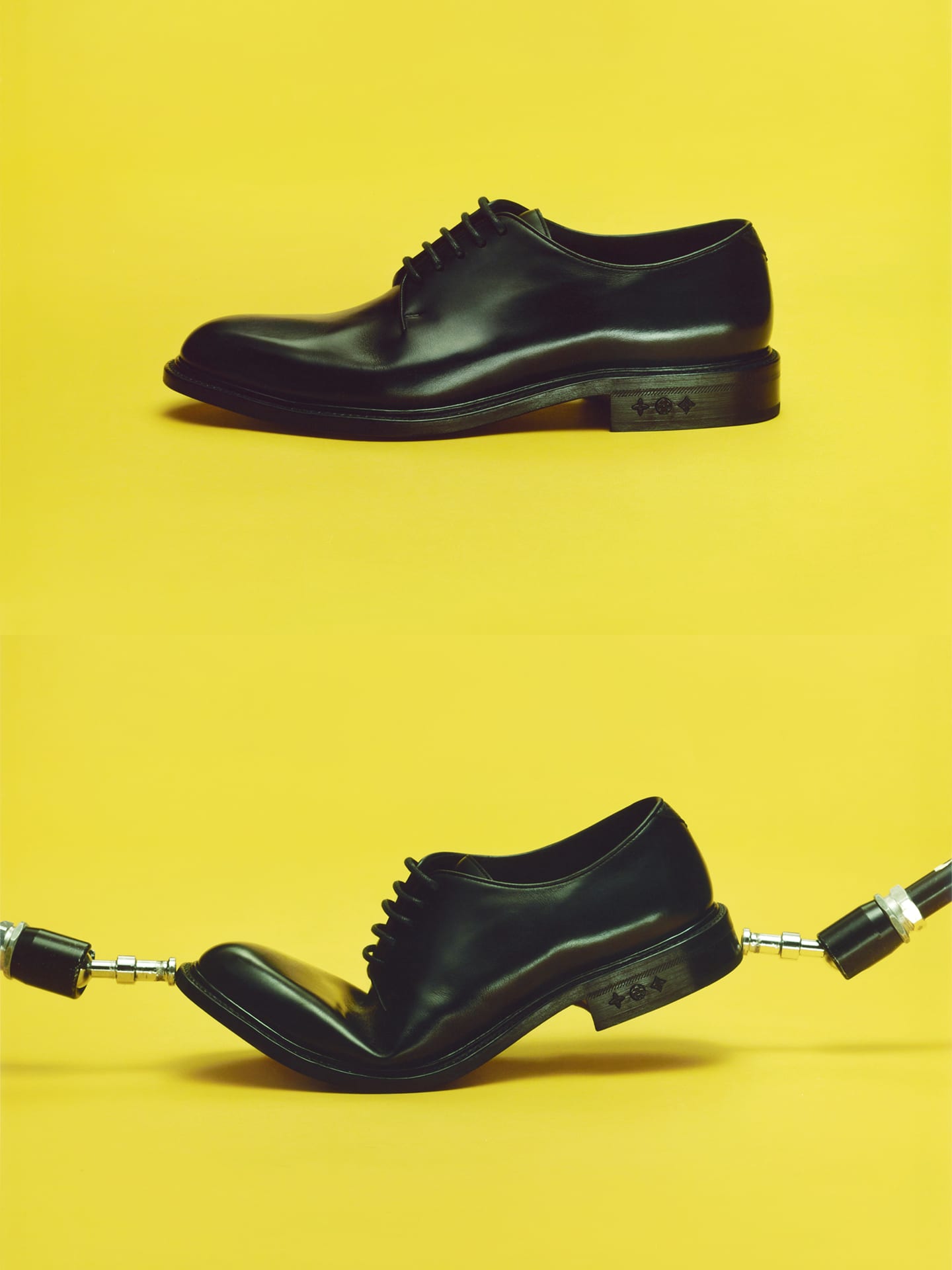 Essentially, the entire line can be bent and folded with no consequences. And that means that there's no need to break them in like one would with regular leather shoes. This classic line includes a Derby shoe, loafer and Chelsea boot. Basics, really, that should exist in any man's wardrobe, and they combine shoemaking expertise with all of today's needs for comfort and elegance.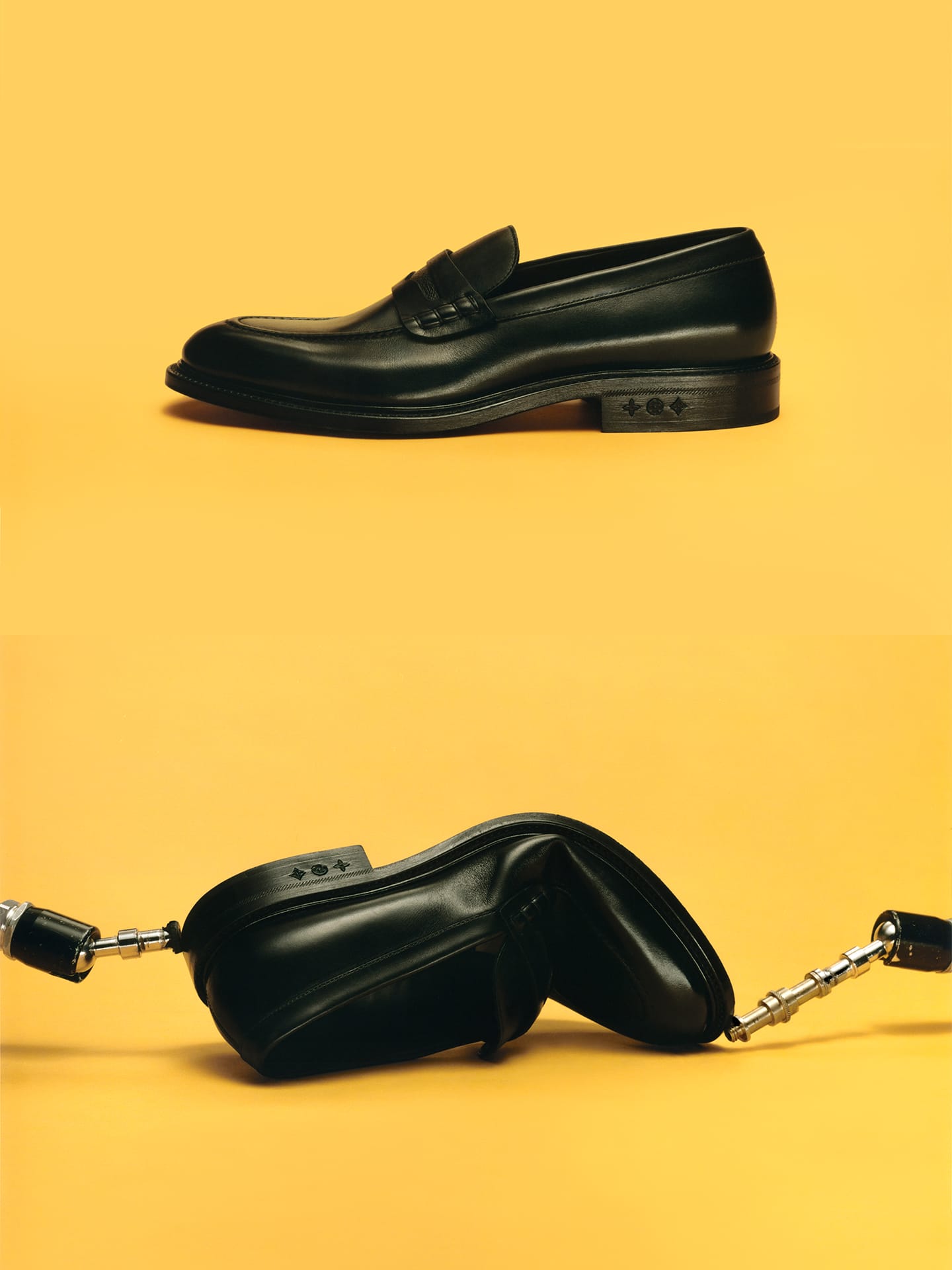 Each of the three Vendome Flex styles is the result of the mastery of expert artisans at the Louis Vuitton shoe workshop in Fiesso d'Artico, Italy. The traditional Goodyear-welted seam, which is a unique technique invented in 1869 whereby a strip of leather runs along the perimeter of the outsole to provide stronger construction and greater wearability, has here been enhanced with a new flex technique.
This extensive reworking of the traditional sole, lining, and upper leather has resulted in a construction that is softer, and therefore kinder to feet. Specially-made technical materials formerly reserved for use in sneakers have also been placed within the insole to provide extra relief.
Comfort aside, these iconic shapes have been gently contemporised to exude a modern and relaxed attitude, particularly suitable for this day and age where we weave between professional and casual settings so easily and so frequently.
The classic Derby is masterfully made from a single piece of waxed calfskin, while the loafer and Chelsea boot feature accents of Louis Vuitton's emblematic Monogram canvas across the former's upper, and along the tab of the latter.
Crafted with the finest leathers and made precisely for comfort, you can be sure you will keep your bounce in every step and not be rushing to take these kicks off.