Louis Vuitton's lovable Vivienne mascot now has her own jewellery collection
Five designs from the Vivienne Fine Jewellery Collection have been flown into Singapore for the Southeast Asia launch, now showcasing at the Louis Vuitton Island Maison in Marina Bay Sands.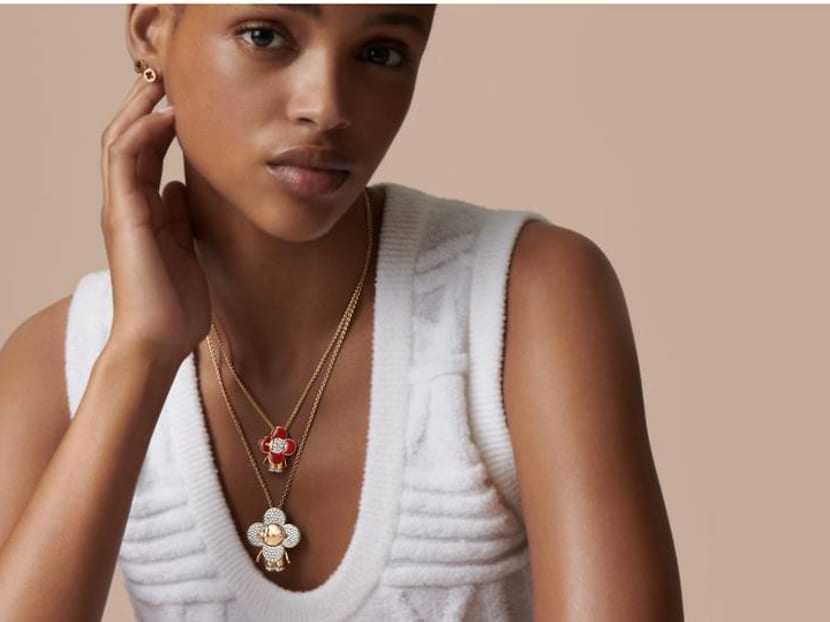 She's an adorable character with a flower-shaped head, luggage tags for arms and the iconic Louis Vuitton monogram flower over one eye. Inspired by Gaston Louis Vuitton's love for collecting toys, Vivienne, the house mascot, has captured hearts in the fashion world.
Vivienne is named after Louis Vuitton's signature VVN leather, a light-coloured beige leather that gains a dark patina over time, often used in the making of the house's bag straps. Vivienne takes on the role as an intrepid traveller, a nod to Louis Vuitton's history as a trunk maker.
Since her world debut in 2017 as a collectible figurine, Vivienne has been making signature hallmarks within the house's coveted line of accessories, from seasonal doll designs inspired by her globetrotting adventures, to twirling in musical boxes.

Vivienne's "travels" around the world, from Paris, Tokyo, Shanghai, the Alps and more, is often pictured in a series of colourful illustrations on the house's holiday collection of zip wallets, coin pouches and passport covers.
She even has her very own home with the Malle Maison Vivienne – a charming collector's dollhouse housed within Louis Vuitton's iconic monogram canvas trunk.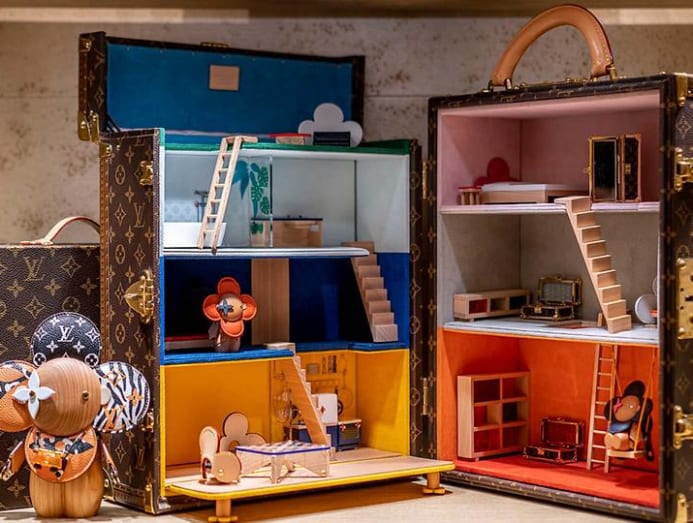 Marking her entry into the world of jewellery, Vivienne now has her own dedicated fine jewellery collection that embodies her cheeky, playful and fun persona. Five different designs have been flown in for the collection's Southeast Asia launch in Singapore, now showcasing at the Louis Vuitton Island Maison.
Made of 18K yellow, pink and white gold with paved diamonds, the Vivienne pendants come in two sizes, the first measuring 35mm (GM) and the other measuring 25mm (PM).
The larger GM version can be styled as a necklace or a brooch, courtesy of a fastening pin at the back. It can also be displayed in the home as a charming objet d'art.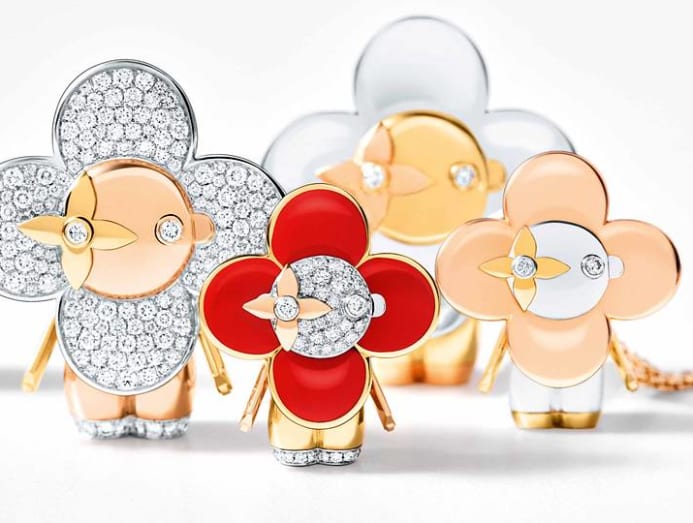 The PM version is handcrafted and polished with either red or black Berlac lacquer, which requires skilled craftsmanship to accomplish.
The Vivienne pendant is suspended on a yellow or rose gold chain. To suit a variety of styles, the necklace can also be adjusted in three different lengths, thanks to three adjustable rings on the chain.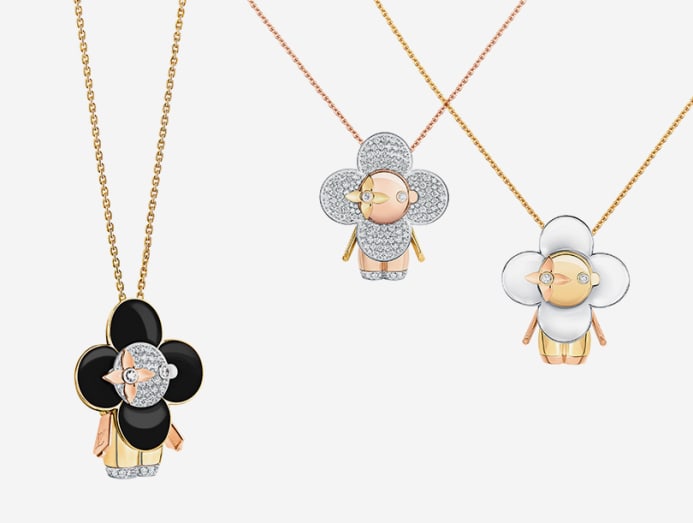 Adorable yet elegant in style, the jewellery in the collection are sure conversation starters, no matter the occasion, adding a sense of playfulness to any look.
Discover the Vivienne Fine Jewellery collection at an exclusive premium watches and jewellery showcase at the Louis Vuitton Island Maison from now till Oct 25. Interested clients may reach out to their respective Client Advisors or book an appointment via Louis Vuitton Client Services at +65 6788 3888