From Chanel to Ferrari, here's how luxury brands are aiding COVID-19 relief
Global sales have plummeted as a result of COVID-19, but the luxury industry has stepped up its philanthropic efforts, providing vital aid in the fight against the coronavirus.
As the world grapples with the COVID-19 pandemic, luxury brands have not simply sat by idly, instead employing numerous ways to provide help. This is despite massive implications to the industry. A huge drop in sales as a result of travel restrictions and store closures across the globe remain a major concern. Country lockdowns have also posed a challenge to supply chains and operations, as key factories are forced to shut.
With the pandemic still developing, experts believe that it is still too early to quantify COVID-19's total financial toll on the sector. Regardless, the luxury industry has gone the distance in its efforts to provide aid where it can.
Here's how luxury's biggest players have contributed so far.  
MONETARY AID AMOUNTING TO MILLIONS
The coronavirus outbreak started in Wuhan. Even in the early stages of the outbreak, before it was deemed a global pandemic, luxury brands displayed a willingness to contribute to the fight.
Luxury conglomerates LVMH and Kering were one of the first players to provide monetary aid. LVMH donated a sum of 16 million yuan (S$3.2 million) to the Chinese Red Cross Foundation to help with the shortage of medical supplies in Wuhan. Milanese label Versace also pledged one million yuan to the foundation.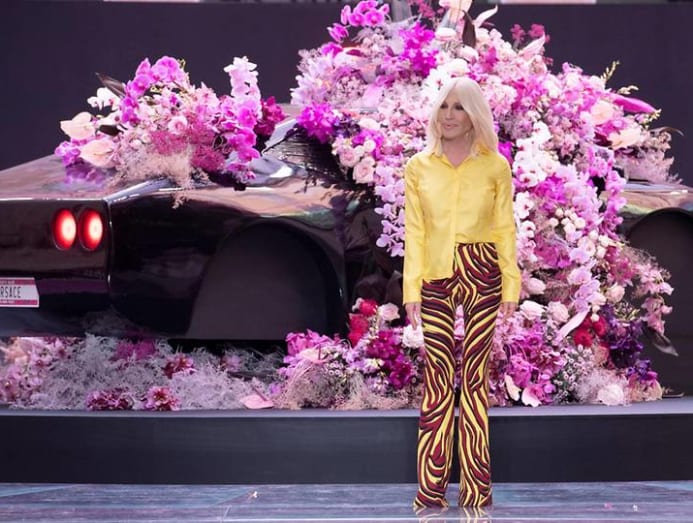 Rival Kering mirrored the effort with a donation of 7.5 million yuan to the Hubei Red Cross Foundation. 
While the virus was mostly concentrated in China and parts of Asia, fashion weeks in New York, Paris and Milan went ahead as planned, albeit without the presence of Chinese buyers, a key target group. But as Paris Fashion Week, the last on the fashion month calendar, came to a close, it soon became evident that the landscape was drastically changing.
Not long after, the virus made its first appearance in Europe, spreading in Italy and soon making its way to neighbouring countries France, Germany and Spain. Monetary aid poured in again, this time concentrated on European countries.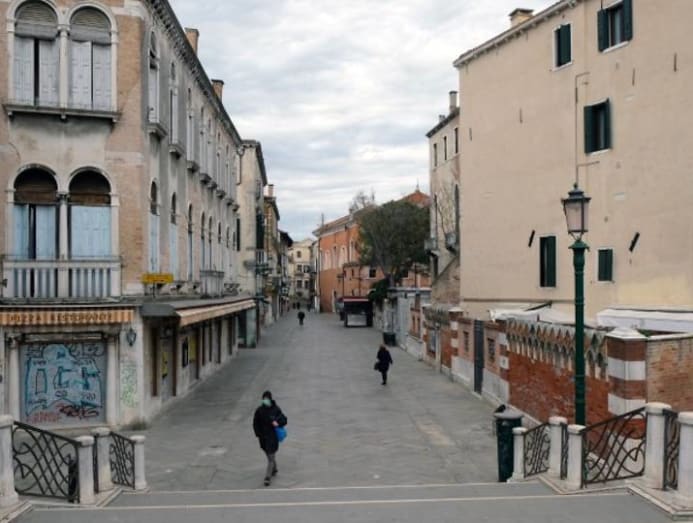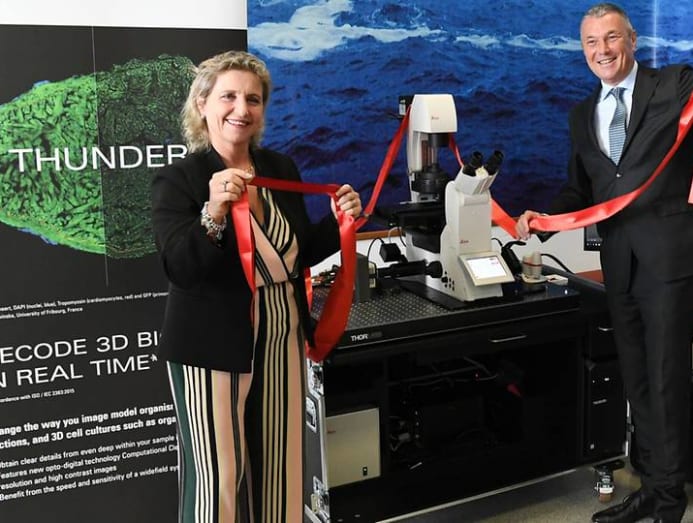 In the same vein, French ski brand Moncler donated €10 million (S$15.5 million) to aid in the building of a new hospital in Milan. Hermes donated €20 million to public hospitals in Paris to fight the outbreak.

More recently, Ferrari's Chairman, CEO and Board of Directors have donated their annual compensation from April to end 2020 to a fund that will launch a series of initiatives providing aid to local Italian communities. The donation amounts to almost €2 million. 

The first series of initiatives are focused on three Italian towns – Maranello, Fiorana and Formigine. The fund will be used to purchase COVID-19 test kits, a medical service vehicle and computer equipment for schools. In Maranello, Ferrari is also purchasing food vouchers and essential goods for struggling families coping with the outbreak.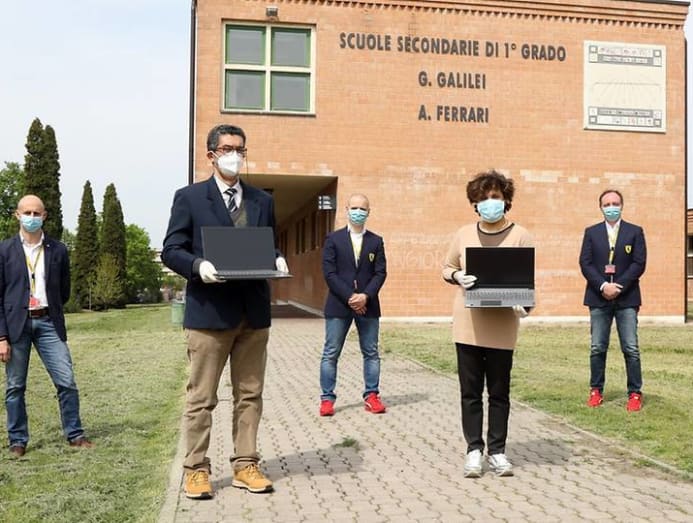 All in all, luxury brands have collectively donated millions to COVID-19 relief.
PRODUCTION LINES REPURPOSED
As the pandemic escalated and the world faced a global shortage of medical supplies, luxury brands soon changed tack. Companies began repurposing their production and R&D capabilities to support the fight.
LVMH switched its focus from producing perfume to making hand sanitisers. Bvlgari joined its LVMH peers and began producing hand sanitising gels together with its fragrances partner. Spirit makers Diageo and Pernod Ricard also chipped in.  

Fashion labels Burberry, Chanel and Louis Vuitton soon put their technical know-how to the bigger cause, pivoting to manufacturing masks and hospital gowns for frontline healthcare workers.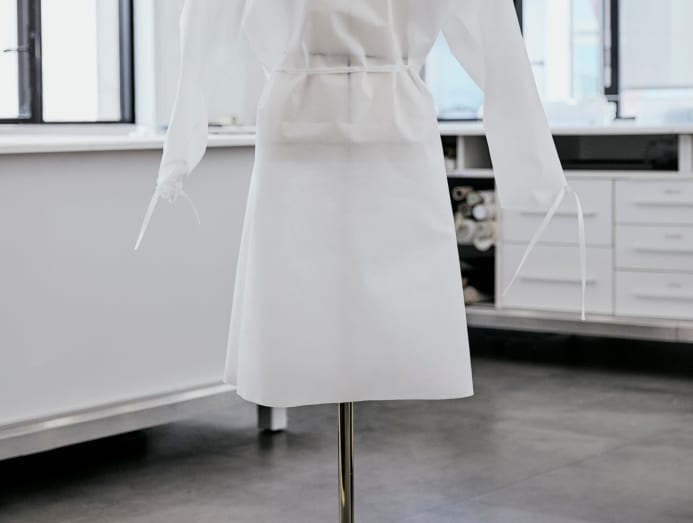 SPREADING POSITIVITY IN QUARANTINE TIMES
Finally, while people across the planet are bunkered down at home, brands are redoubling their efforts to entertain and spread joy. Recognising that staying home can be depressing, Bottega launched an online platform dubbed Bottega Residency with live music, performances, cooking shows and movie nights. Spanish fashion house Loewe also launched an ongoing series of online events and workshops through Instagram Live.
Watchmakers are in on the game as well. IWC launched an uplifting TED Talk-style series consisting of online lectures, speeches and webinars featuring its brand ambassadors. Panerai took a similar approach with a new Instagram Live series that allows viewers to interact with extreme adventurers.
COVID-19 has essentially halted physical interactions with customers, thus these digital efforts are also a way for brands to continue communicating with customers.
According to the Boston Consulting Group, the impact on the fashion and luxury industry is expected to be worse than the 2008 recession. Total sales is expected to drop between US$450 billion to US$650 billion (S$640 billion to S$925 billion) from 2019 levels.
But in China, early signs of sales recovery are emerging, spurred by bouts of revenge spending by wealthy shoppers. However, at this point it is still unclear if such buying binges are enough to resuscitate struggling brands and the wider fashion and luxury industry.