Buying second-hand luxury goods? Fakes are rampant, so buyer beware
Spending on second-hand luxury items has soared in the last couple of years, but in this burgeoning environment, fakes have proliferated. Now, technology is aiding human authenticators in their quest to thwart counterfeiters.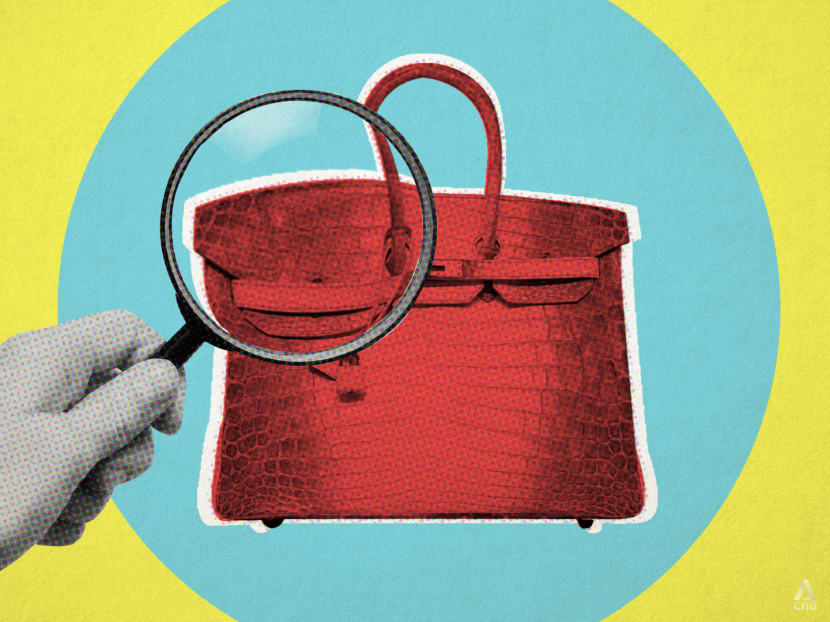 Graham Wetzbarger knows what fake tastes like. "Tiffany & Co counterfeits can be coated in aluminium. If you taste it, it's like a soda can, it has a metallic taste that sterling silver doesn't have," he explained.
Wetzbarger, a US-based luxury goods expert and former chief authenticator at consignment site The RealReal, is a firm believer that the art of validating a luxury object, be it a work of art or a sneaker, relies on the use of multiple senses. Although, he admits, taste is very rarely used. "You smell a lot; there is a lot of glue in counterfeits."
Spending on second-hand luxury goods climbed from £20 billion (S$36.5 billion) in 2017 to £28 billion in 2020, according to Bain, outpacing growth in the overall luxury goods market by a significant margin. Online marketplaces and consignment sites including The RealReal and Vestiaire Collective have made it as easy to buy and sell second-hand as new – would-be shoppers no longer have to spend hours trawling bricks-and-mortar consignments stores in search of a coveted handbag or dress.
In this burgeoning environment, fakes have proliferated. Fashion archivist Greg Chester of One of a Kind in London says handbag counterfeiters have become so skilled that the store has started to avoid the category altogether. "It's not worth the risk for us," he said. The RealReal has previously been accused of failing to spot fakes.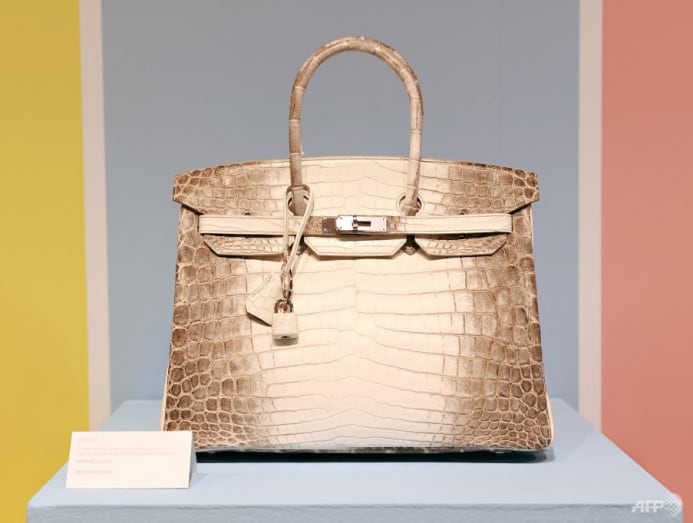 Human authenticators are expensive, and tech-powered solutions designed to improve – and perhaps ultimately replace them – continue to evolve. In April, LVMH, together with Prada and Richemont-owned Cartier, launched Aura Blockchain Consortium, a global platform that gives unique digital identities to products, allowing customers to ensure their purchase is the real thing. Authentication company Entrupy claims a 99.1 per cent accuracy rate after training its image-recognition technology on a self-built database of hundreds of thousands of items.
These systems are still in their infancy however. Image-recognition technology needs to be trained on databases of images that are still being built. Humans are needed to ensure that the visual references fed to the machine are of genuine products.
"Counterfeiters will spend 99 per cent of their time on the exterior of an item to fool the eye, so it's when you get to the guts of the pieces that you start to see errors." – Graham Wetzbarger
Blockchain, on the other hand, is usually applied at the source, when a product is first created. When applied to vintage products, the items need to be certified first, bringing us back to human authenticators. For the most part, industry professionals view technology as a helpful addition to a job destined to remain largely human-based for the foreseeable future. "It's still a hands-heavy skill," said Wetzbarger. "Ninety-plus per cent of the entire industry is human."
Back to taste, smell and touch it is. When a trunk made of a very unusual metal arrived at Christie's in 2018, Rachel Koffsky, the auction house's senior specialist for handbags and accessories, had a feeling it could be a rare Louis Vuitton piece from the end of the 19th century, made of aluminium. At the time, only one was known to still exist, stored at the Louis Vuitton Foundation in Paris. Seeking scientific confirmation, Koffsky brought the trunk to the National History Museum, where it was analysed in a basement lab.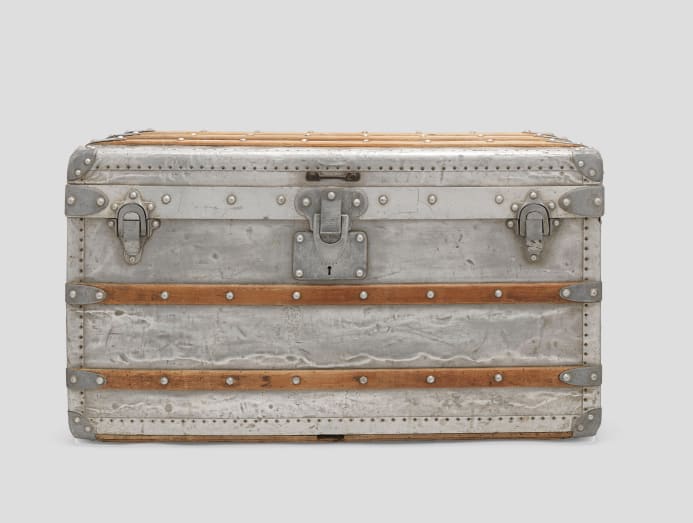 "The trunks that were made in the late 19th century were created for explorers travelling across the world, and they needed to be very lightweight. Aluminium had just been invented and it was a very expensive material, known as the white gold of Napoleon," she explained. "Making sure that it was aluminium was critical to ensure that this was the historic piece that we had a feeling that it was going to be." The trunk sold at auction for £162,500 in December 2018.
Details such as where the manufacturing label and brand label are positioned, as well as the construction of the garment itself and, in the case of a Chanel bag, the number of stitches between two quilted sections, can help authenticate an item. "It's like learning a language," said Chester, who keeps detailed timelines for each brand, recording details such as changes in finishing techniques or manufacturing labels. "Once you have dealt with certain designers for so long if something doesn't look right it sticks out like a sore thumb."
Counterfeiters make a profit by selling cheaply made items at inflated prices, so finishing techniques are where they often fall short of the real thing. For both Chester and Wetzbarger, turning a garment inside out is essential. "Counterfeiters will spend 99 per cent of their time on the exterior of an item to fool the eye, so it's when you get to the guts of the pieces that you start to see errors," said Wetzbarger.
Hardware elements such as buttons, studs and fasteners are also key indicators. When it comes to zippers, for example, luxury brands rarely use Japanese brand YKK, the world's largest zipper manufacturer by sales, and instead opt for Riri or Lampo zippers, which Wetzbarger calls the BMW and Mercedes of zippers. Anything that is designed to improve management and inventory control, including serialisation numbers, date stamps or fabrication tags, can be leveraged by authenticators to trace the style and date of a garment. "All of those itchy things against your sides that a lot of people end up cutting out – that makes our job harder," said Wetzbarger.
Luxury authenticators come from a variety of backgrounds and learn much of the trade through direct experience, shadowing other authenticators, as there is no formal path into the field. Wetzbarger says many of his best recruits were previously luxury sales assistants who had already been trained to spot and appreciate craftsmanship, often by brands themselves.
Relying on seasoned authenticators to teach the trade to newcomers might have worked when second-hand luxury was a niche market but, as the sector continues to expand and attract new players, the demand for skilled authenticators has far surpassed availability.
"It's like learning a language. Once you have dealt with certain designers for so long if something doesn't look right it sticks out like a sore thumb." – Greg Chester
Wetzbarger says that basic training can be done in six months, but it takes a couple of years of autonomous work for an authenticator to be considered an expert. He laments the lack of a trade organisation or a third-party authenticator guild that could provide a shared industry standard.
"Companies are all training their own armies of authenticators because everyone is fighting for market share," he said. "There are industry standards, but they are not really [formally] agreed upon."
Solving these issues is critical for the second-hand luxury market's success, says Bain partner Claudia D'Arpizio who, despite the promise of blockchain, sees humans remaining at the core of the profession. "You have to have the human touch there."
By Annachiara Biondi © 2021 The Financial Times
Source: Financial Times/ds