Southeast Asian shoppers are now buying more luxury goods on Zalora
Luxury is the fastest growing category on Zalora, the platform said. Zalora is now holding its inaugural Luxury Festival, with branded items on sale.
During the COVID-19 pandemic, luxury shopping thrived online. Just by sitting in the comfort of their homes, consumers could shop from a wide range of luxury retailers, carting out with a simple click of a button.
For shoppers, e-commerce sites such as Farfetch, Net-A-Porter and MatchesFashion are some of the most popular. But Zalora, a Southeast Asian online fashion and lifestyle destination, is now emerging as a contender in the luxury e-commerce space.
Since its introduction in 2020, luxury has been the fastest growing category among Zalora's offerings. At the end of 2020, around its 10.10 and 11.11 sales, the platform reported strong numbers of luxury and premium purchases. Since then, the category has been one of the fastest-growing segments with unique customers outperforming others by ten times, Zalora said in a press release.
While Zalora's main customer base consists of those in the 25-to-35 age group, unique luxury buyers are mostly aged 36 and up. Though all of Zalora's markets saw an increase in luxury interest, Singapore, Hong Kong, Malaysia and the Philippines reported the most significant growth. There was a noticeable interest in bags, wallets and shoes.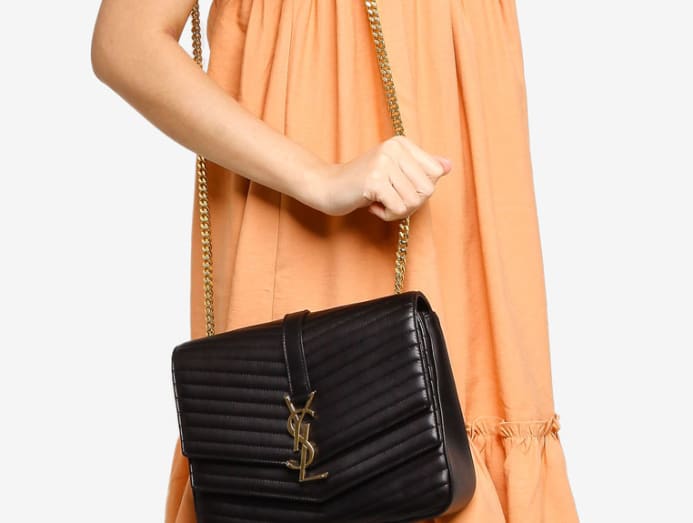 It's a trend that can be attributed to a new landscape for e-commerce in the region. Evolving demographics and a rising middle class "make Southeast Asia ripe for the business of luxury", Zalora said. Shoppers are more mobile-savvy and connected, while brands have moved quickly to adopt e-commerce in the face of the pandemic.
Zalora's Luxury section features brands such as Balenciaga, Burberry, Celine, Gucci, Prada and Saint Laurent. Items include bags, shoes, jewellery, watches, sunglasses and more.
"As shoppers continue to prioritise quality over quantity, and look for ways to invest in more high-value items that provide superior quality as well as the best after-sale satisfaction, we expect that interest in luxury products will continue to grow in the long term. We will continue strengthening our relationships with our brand partners, and expanding our luxury and premium international brand offering," said Eric Cheang, Buying Director at Zalora.
Zalora is now hosting its inaugural Luxury Festival, happening till Jun 20. Over 6,000 items from brands such as Balenciaga, Burberry, Chloe, Gucci, Prada and more are now on sale. Deals include flash sales of up to 50 per cent off on items, as well as an additional 45 per cent off with the code BRANDED45.
Shoppers also have the option to make payment with PayLater by Grab, a service that lets users pay for their purchase the next month (postpaid) or via four monthly instalments.