How the pandemic has turned us into luxury home appliance enthusiasts
From Italian brand Smeg's first experiential showroom in Singapore to the growing popularity of luxe gym equipment by Technogym, the demand for upscale home appliances and gear shows no sign of slowing down.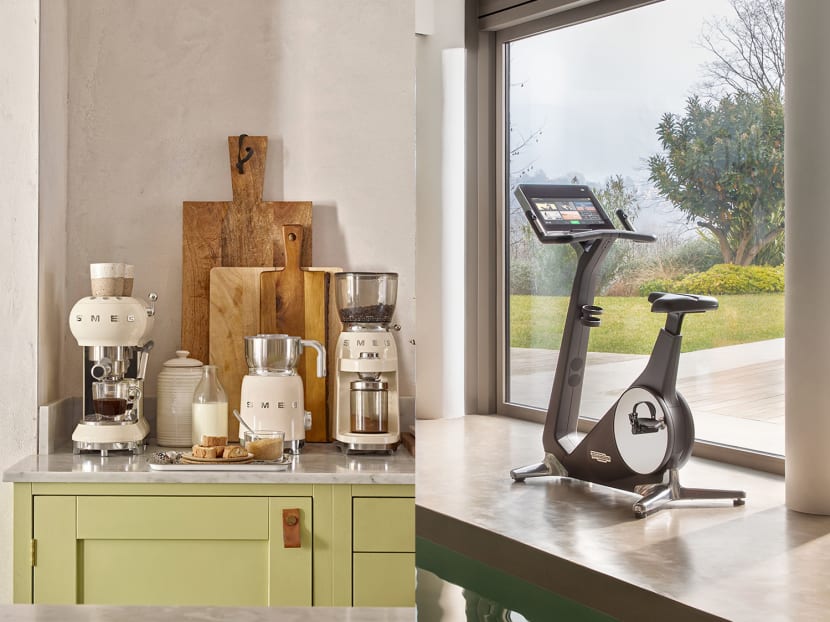 For many people in Singapore, one of the bright sparks during the dark days of the pandemic was indulging our inner domestic gods and goddesses. Among the most popular pieces of equipment that people stocked up on to bake banana bread and all manner of other delicious delights was Italian brand Smeg's stand mixers.
In fact, due to the surge in demand for stand mixers, it took just two weeks for an entire container of Smeg's chic and cheerful models in shades of red, pastel pink, mint green and more to sell out in Singapore, said Masadi Layb, general manager of Smeg Singapore.
Other sought after Smeg appliances that Singaporeans snapped up ‒ and proceeded to flood our Instagram feeds with pictures and videos of ‒ include the 1950s retro style kettles and toasters as well as its drip filter and espresso coffee machines.
"The pandemic has boosted our appreciation of the value of finding joy at home. It has inspired people to decorate their homes to their liking and find ways to furnish spaces based on their unique styles. Greater emphasis has since been placed on making homes comfortable and more conducive as part of our adaptation to the new normal," said Layb, who notes that the hype around cooking and baking has positively boosted Smeg's business.
To ride on the wave of popularity of its photogenic appliances, Smeg also launched a state-of-the-art experiential showroom at Marina One at the end of 2022, the first of its kind in Southeast Asia.
"As Singapore serves as a gateway to all countries in Southeast Asia, this has presented a highly significant opportunity for us to expand our brand's reach. It is crucial for us to penetrate the Singapore and Southeast Asian markets in our aim to attain global recognition," said Layb. "The launch of this experiential showroom has since set a benchmark for Smeg, reinforcing its status as a luxury brand."
Inspired by the brand's showroom in Milan, the swanky light-filled showroom features lush greenery, travertine walls and a working kitchen where cooking demonstrations are held for VIP clients.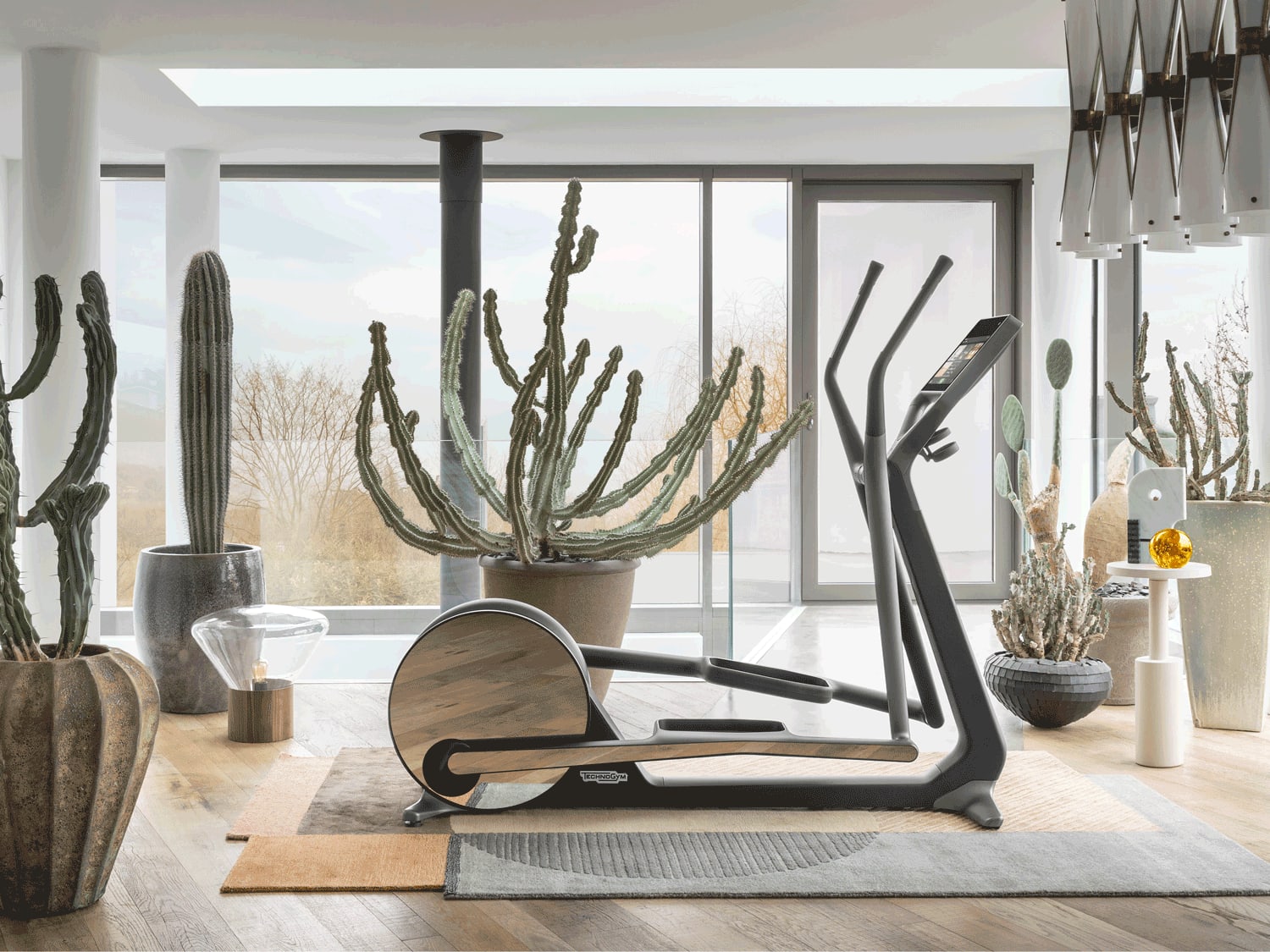 Smeg is not the only high-end home appliance brand doubling down on its presence in Singapore. Swanky Italian fitness and wellness equipment brand Technogym has also recently launched a sleek showroom on Mohamed Sultan Road.
Besides an enviable range of exercise equipment, including the super-stylish Personal Line of cardio equipment including a treadmill, bike and elliptical designed by architect and designer Antonio Citterio there is also a team of personal trainers and interior designers to offer bespoke consultations.
"Today, home gyms are no longer just a space in the basements of the houses. An attractive and charming atmosphere created by both interior design and product design is a key component to ensure a positive and engaging training experience," said Nerio Alessandri, president and founder of Technogym.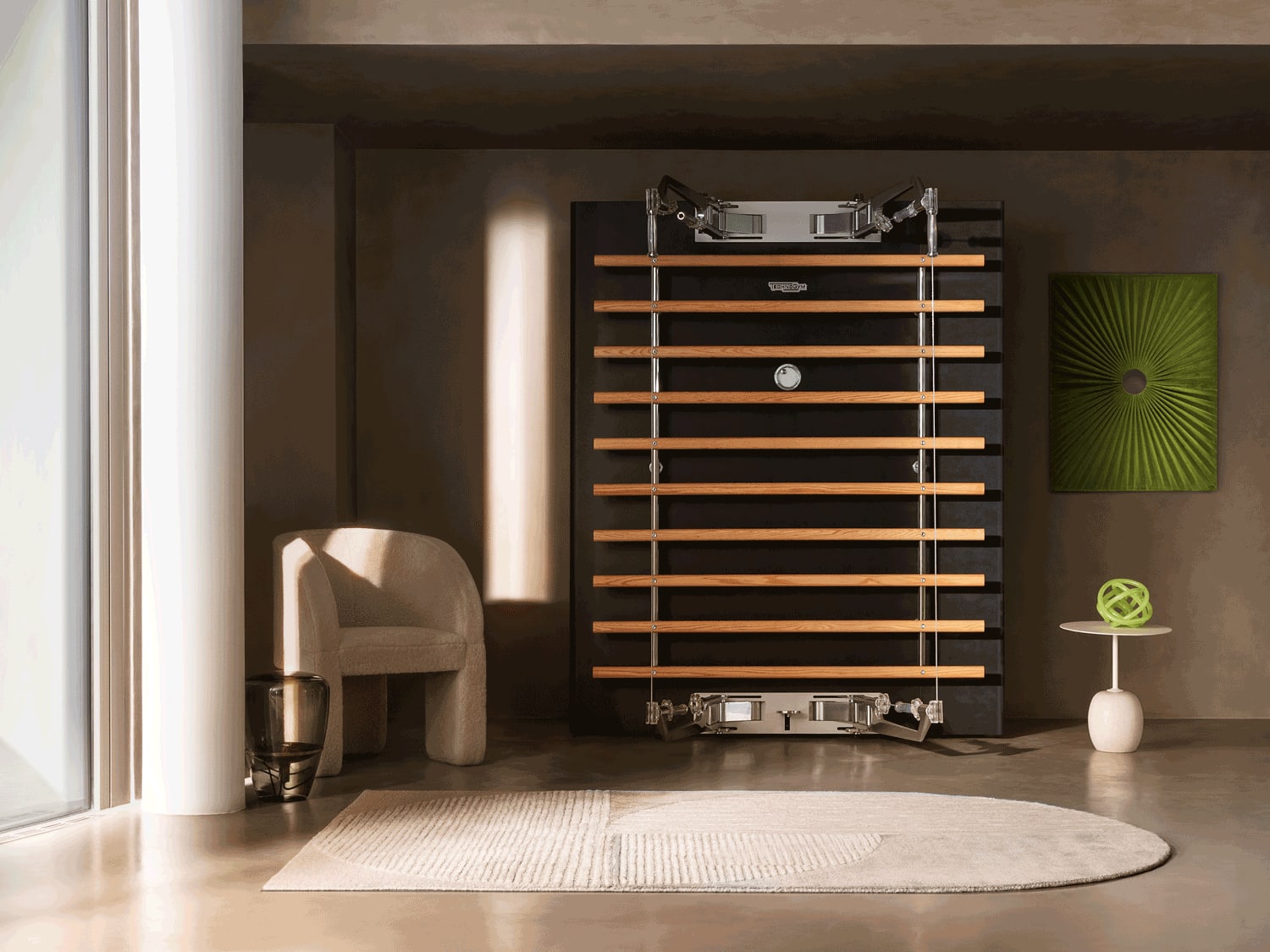 The new Technogym space, said Alessandri, showcases the brand's interest in the Southeast Asia market, which is an area of "great potential" for the company.
"Our core philosophy is to combine design, attention to detail and elegant products to add an extra touch to interior design and create a space that strikes a balance between physical and mental health. Design is a fundamental emotional element ‒ masterpieces like the Personal Line ‒ have become true furniture for people's houses," he observed.
This shift in focus to creating an aesthetically pleasing home is certainly a key reason why luxury homeware businesses have largely seen a growth in demand over the past few years.
"Homeowners are now more design savvy and are willing to spend more to makeover or renovate their bathroom and kitchens. They not only look for functionality for their products but they are also looking at products that complement the intended design of their abode such as matching faucets, shower columns and lavatories," said a spokesperson from American luxury bathroom and kitchen product brand Kohler.
There has also been a growing interest in products that are hygiene and wellness related, such as a touchless kitchen faucet that is activated via a motion sensor and a shower filter that eliminates chlorine and heavy metal from water while infusing it with Vitamin C.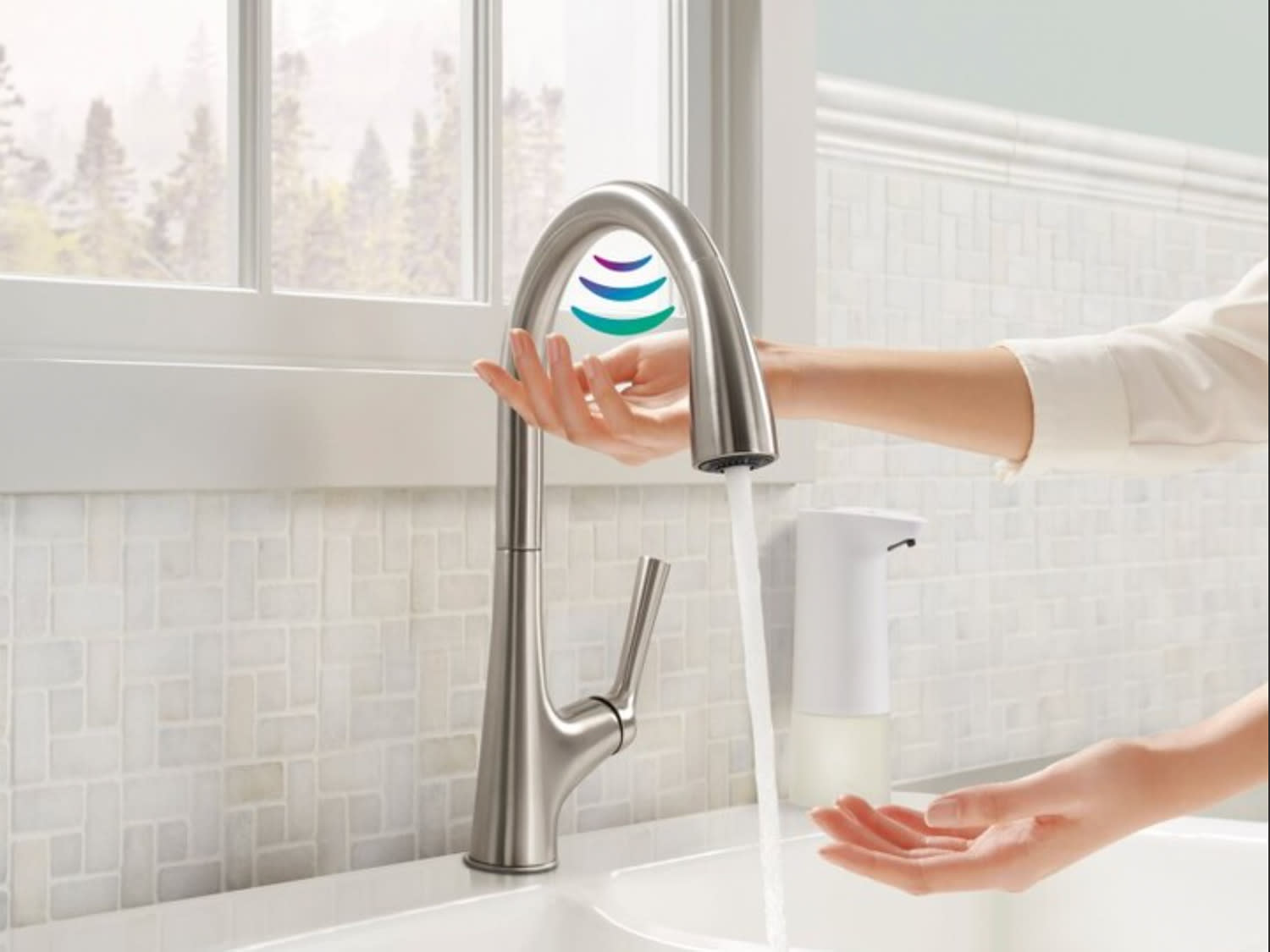 Likewise, Smeg is banking not just on its retro-inspired products and art-centric collaborations with iconic brands such as Disney, Coca Cola and Fiat to appeal to aesthetically inclined customers.
What is lesser known is that the brand also has larger appliances such as ovens, washing machines and refrigerators in contemporary designs and feature smart technology and user-friendly interfaces. Many of these appliances can be found in condominiums which typically come equipped with a range of household and kitchen appliances.
"Beyond the design, our customers also appreciate the technology that goes behind our products," said Layb.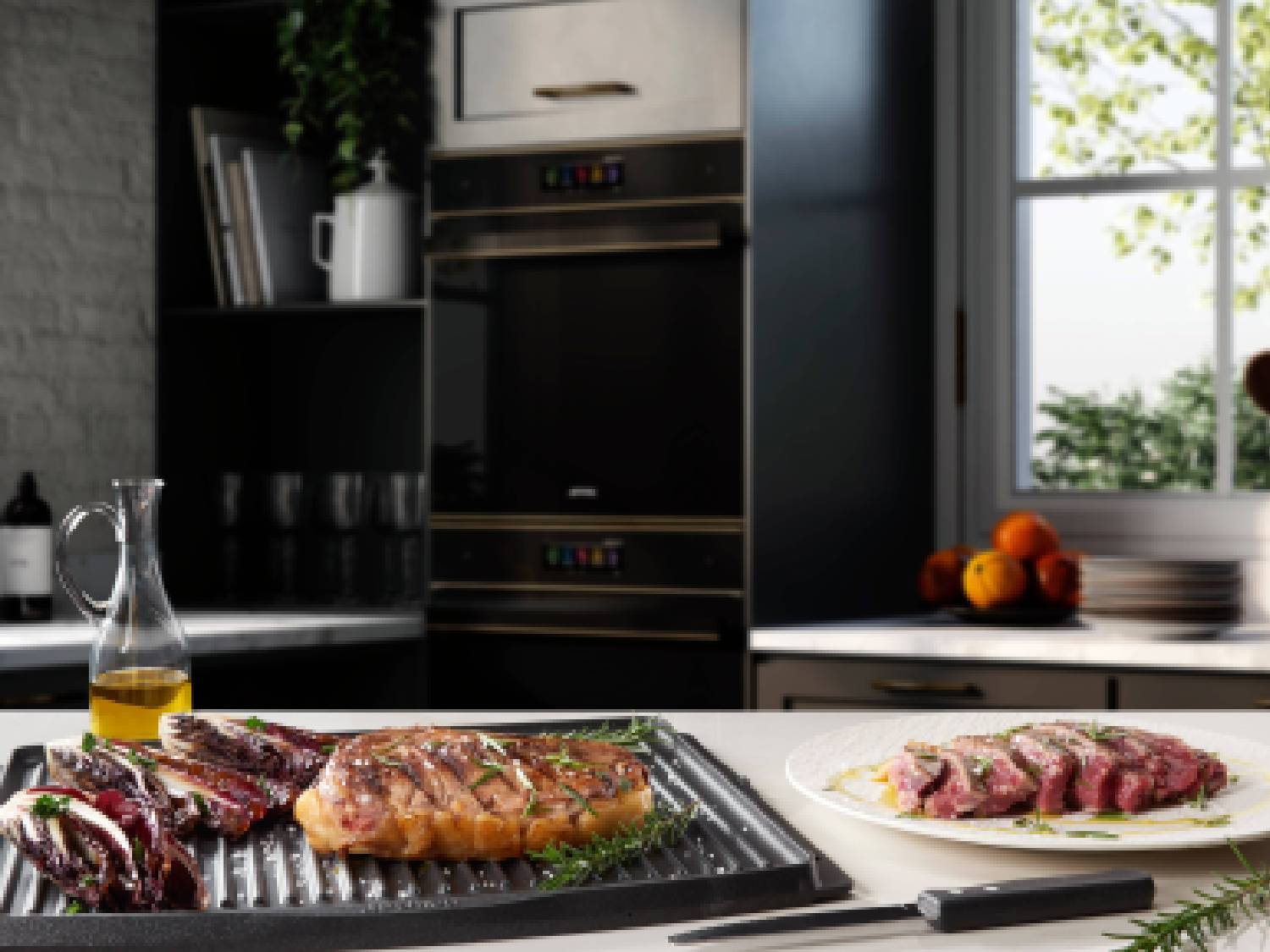 For example, its latest Galileo line of ovens includes a state-of-the-art Omnichef model which combines traditional, steam and microwave cooking. "The design of our Galileo range is positioned towards a premium market, with emphasis on a minimalistic and modern luxury design style, embedded with technology that offers seven-in-one cooking functions and special features," said Layb.
To mark the launch of the range, the brand invited acclaimed private chef Matteo Pertoldi to whip up an Italian meal for lucky guests, which he did with such ease it made everyone in attendance think they would be able to do the same at home ‒ as long as they have the right gear.
This, said Layb, is entirely achievable. An avid home cook, who like many others rediscovered his love for home cooking during the pandemic, he has been using the Omnichef oven at home.
"It has quickly become a favourite in my kitchen as it has allowed me to do so much more than just regular cooking. I am a big fan when it comes to pizza so the Omnichef's stone cooking feature really helps to crispen the bottom and bake homemade pizzas to perfection," said Layb, who counts shokupan milk bread and fresh pasta among his specialities. "In addition, the steam cooking function comes with steam pulses – a true game-changer when it comes to baking bread."
And even if you do not have a fancy oven ‒ Smeg or otherwise ‒ here is another cooking tip that anyone can try at home. Layb, who is part-Korean, said his rekindled love for tinkering around in the kitchen has also sparked a newfound interest in Korean cuisine. He does this as a nod to his heritage and to reconnect with familiar flavours his mother used to make for him as a child.
He said, "I have also found myself experimenting with other dishes to concoct fusion meals such as a pink pasta by mixing Arrabiata and ground Korean chilli powder (gochugaru). It turned out to be surprisingly delicious."