7 stylish pet accessories for when you're taking your furkid out for a walk
Who says your furbaby can't get glammed up when heading out of the house?
It's no secret that as we buckle down at home, our pets are thriving. They get a lot more time and attention from their beloved owners, and a lot more walks in the park. For us humans (or slaves to our pets, really), bringing them out gives us a chance to take in some fresh air.
The next time you're taking your furkids out, consider accessorising your furry friend.
FENDI PET CARRIER
Take it from actor Desmond Tan. Your furry friend deserves nothing less than Fendi.
If you're taking your pet to the park, you'll need a pet carrier that's safe and comfortable. This one features double handles and a detachable shoulder strap. There's also a removable cushion inside, adorned with the FF motif.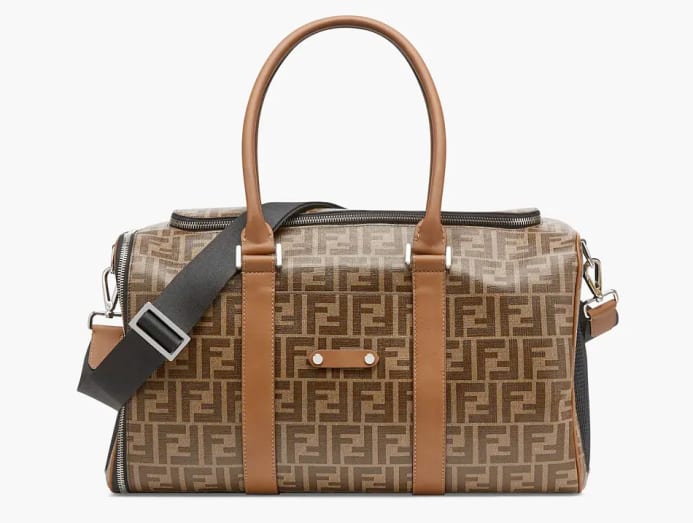 HERMES CARRYING DOG BAG
This one is a little more understated, but no less luxurious. Hermes' Carrying Dog Bag features sides with zip closures and ventilation slots, and can be carried by hand, over the shoulder or crossbody.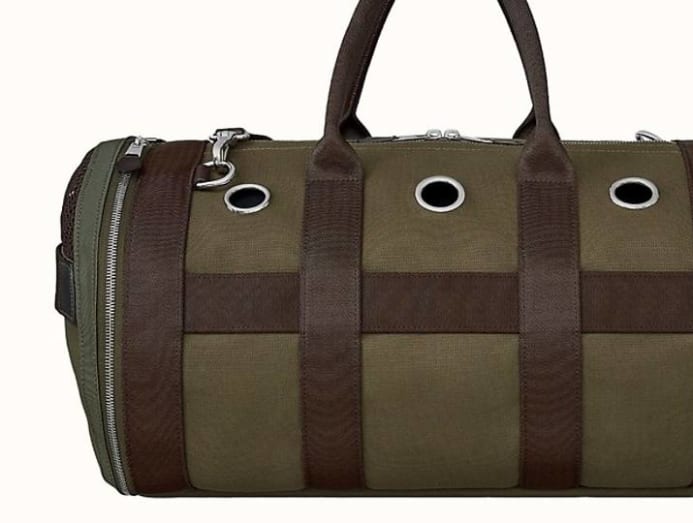 LOUIS VUITTON BAXTER DOG LEASH
What do you get your pampered pooch that already has everything? A fancy Louis Vuitton dog leash, of course. Featuring LV's signature printed monogram leather, we guarantee your pooch will be the envy of all others at the park.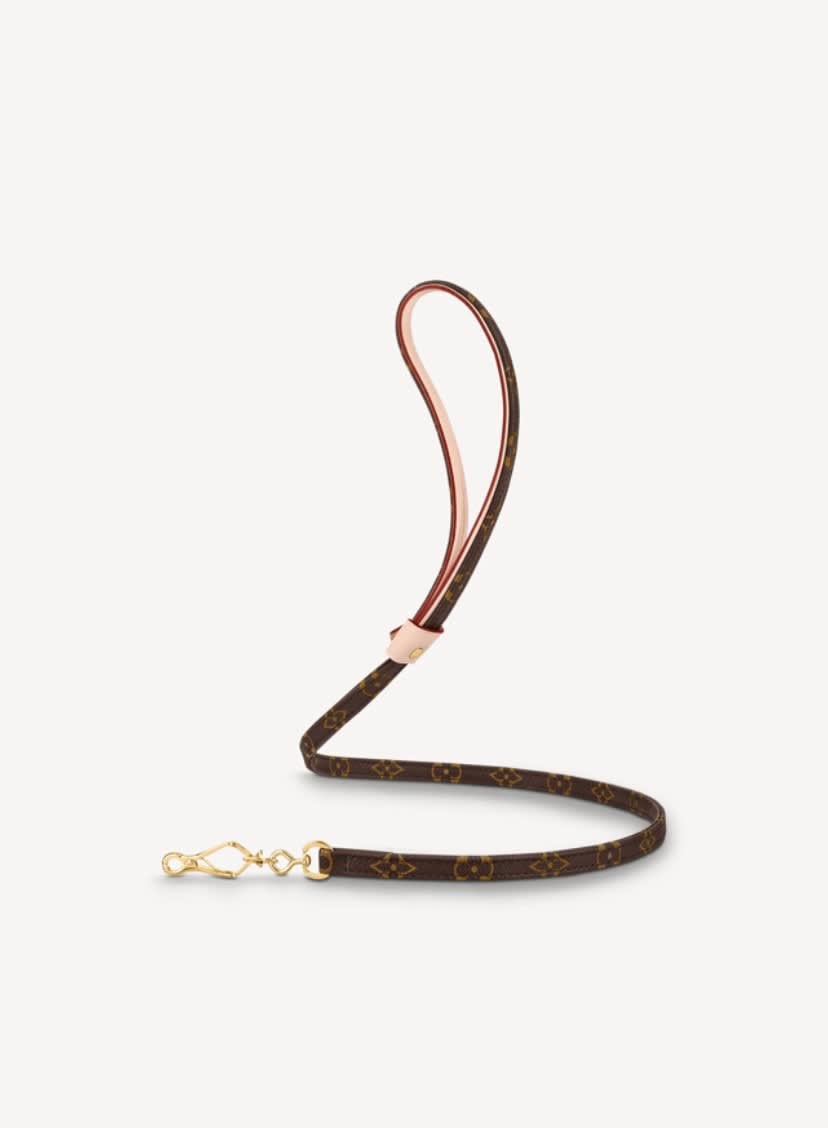 MONCLER DOG CAPE-COAT
The weather can be rather unpredictable. So in case of sudden downpours, this Moncler Dog Cape-Coat from Farfetch will surely come in handy.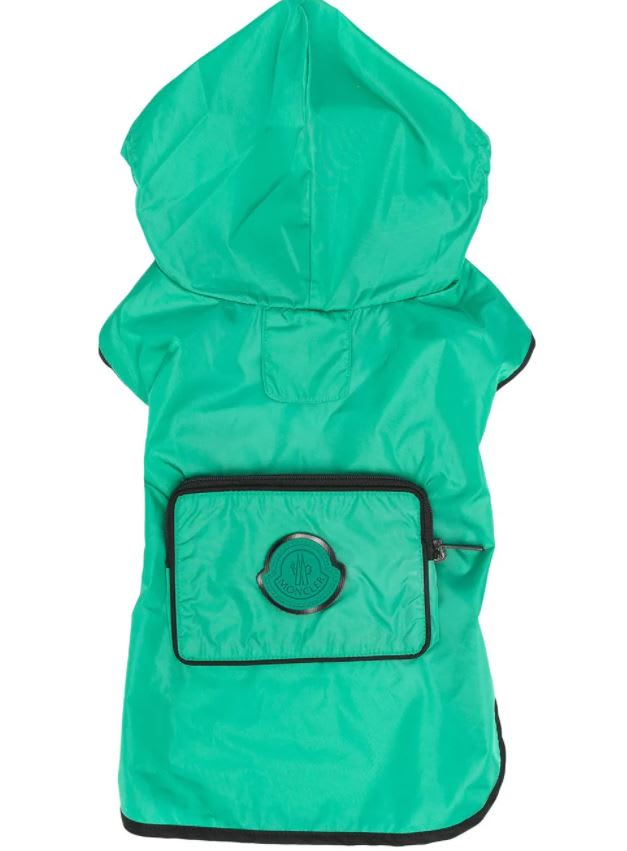 PRADA RE-NYLON AND SAFFIANO LEATHER PET BAG
Going on a hike and don't want to leave your furry friend behind? This Prada pet backpack might just do the trick. Within the interior, there's even a strap for the collar, food bowl and pet waste bag holder.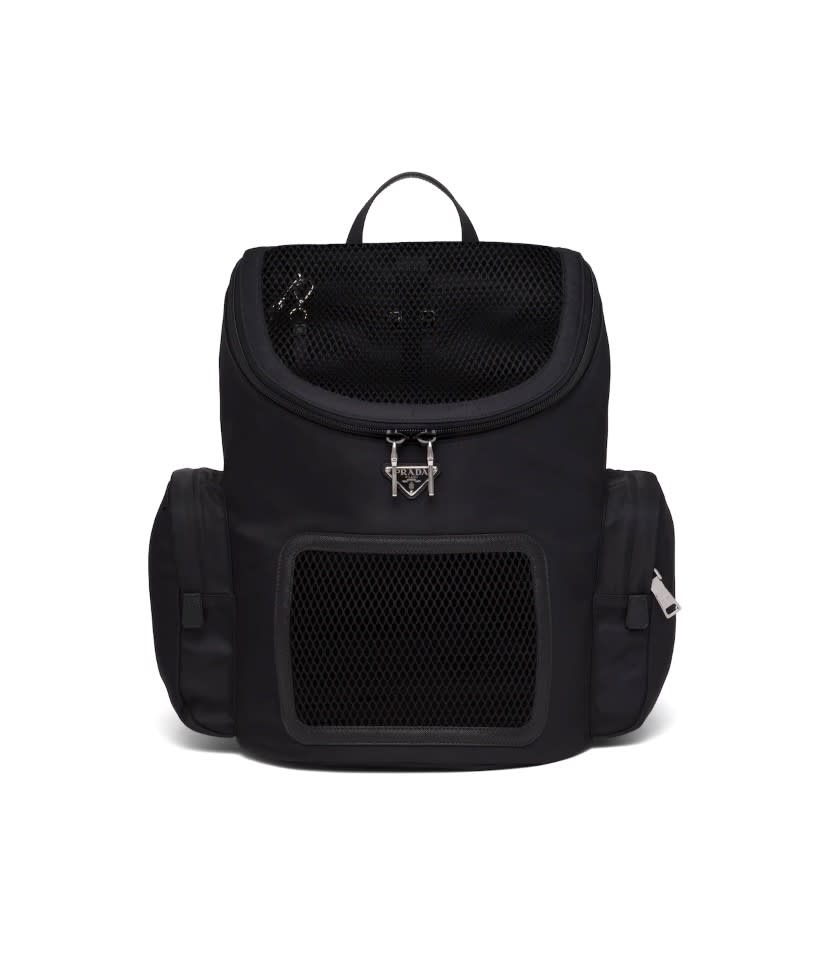 TIFFANY & CO PET COLLAR
Let your pet work the runway (i.e. walking path or grass patch) in this Tiffany & Co pet collar in the brand's iconic teal hue. It's made from Italian leather with palladium-plated metal hardware.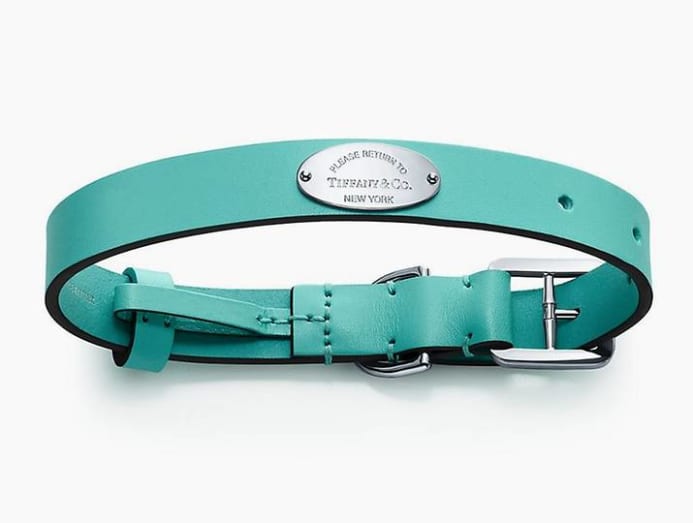 VERSACE MEDUSA COLLAR AND LEASH SET
Add a little bling to your pet's style with this Versace Medusa Collar and Leash Set. In sleek black, this set is decorated with Versace's iconic Medusa head studs.