From Singapore to Vancouver: 5 TikTok accounts for a glimpse into the lives of the wealthy
Yes, luxury TikTok is a thing. Want to have a look at the most extravagant houses, out-of-this-world supercars and lavish hotel stays? Simply follow these accounts.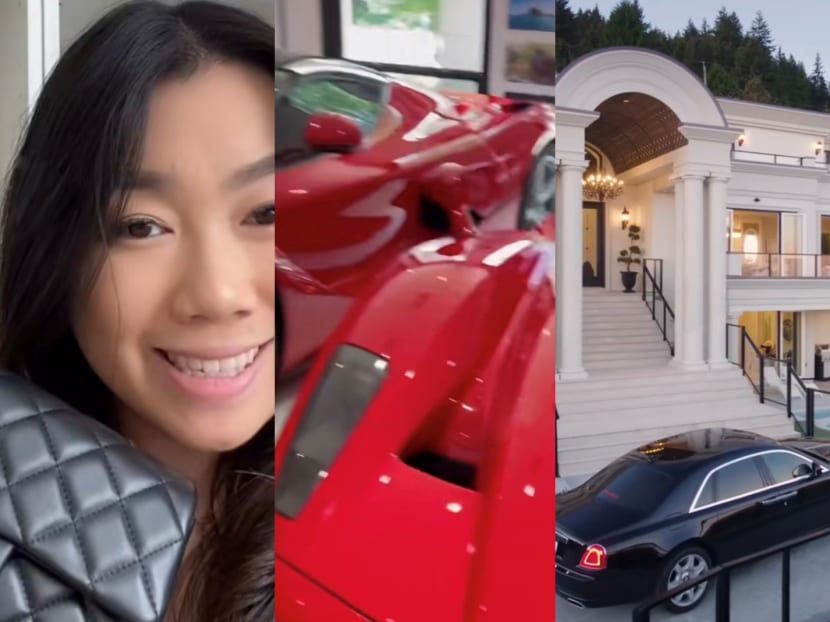 In case you didn't already know, there's more to TikTok than viral dances. In fact, there's a whole world of luxury content you can find on the platform.
Which are some of Singapore's most extravagant homes? What do supercar owners do for a living? What is it like staying in a US$1,200 (S$1,614) per night over-the-water bungalow?
Find the answers to your questions at these TikTok accounts.
FAIRYTALE SINGAPORE HOMES: @MARCUSLUAHSG
It's no secret that real estate agents have been going big on social media recently, TikTok included. On his TikTok account, real estate agent Marcus Luah lets you peek at some of the most extravagant houses in Singapore.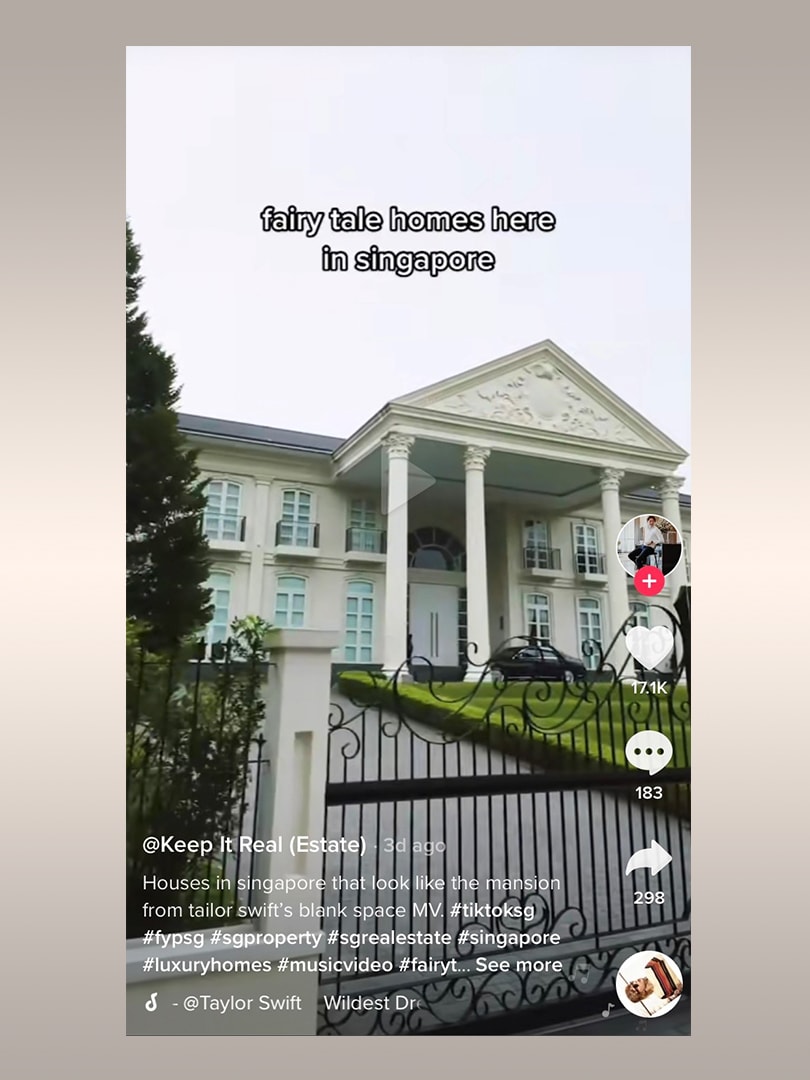 Videos include drive-bys of huge mansions, head-turning Good Class Bungalows (GCBs) and jaw-dropping penthouses. Curious about the S$86 million GCB purchased by TikTok CEO Chew Shou Zi? Luah shows you what it looks like.
SUPERCARS AND THEIR OWNERS: @ITSDANIELMAC
Ever wondered what supercar owners do for a living? TikTok star Daniel MacDonald has accumulated over 11 million followers by approaching luxury car drivers and asking them, "What do you do for a living?"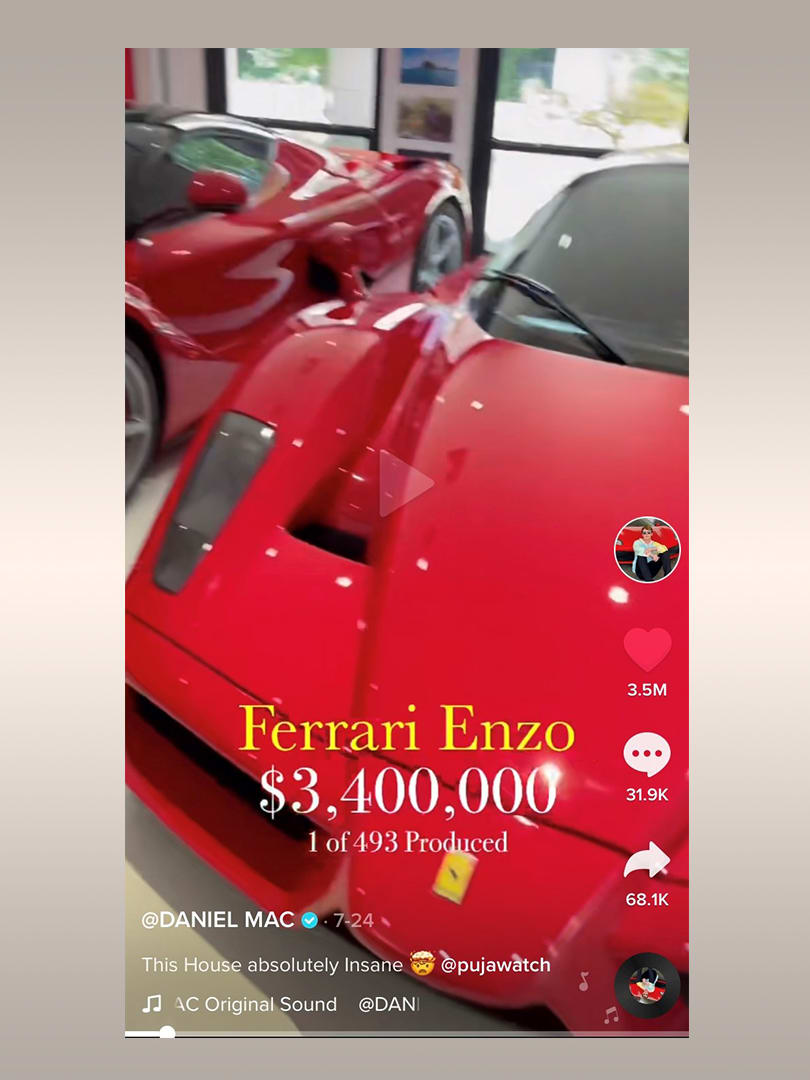 Some answers are expected (real estate, business owner), while others are not (responses include "technically nothing", "I'm married", "I'm his sugar baby"). Of course, take those with a pinch of salt.
LAVISH VANCOUVER HOMES: @VANCOUVER_HOUSES
Yes, we can't get enough of house tours, even if these houses may not be in Singapore. What can US$11 million get you in Vancouver, Canada? Follow @vancouver_houses to find out.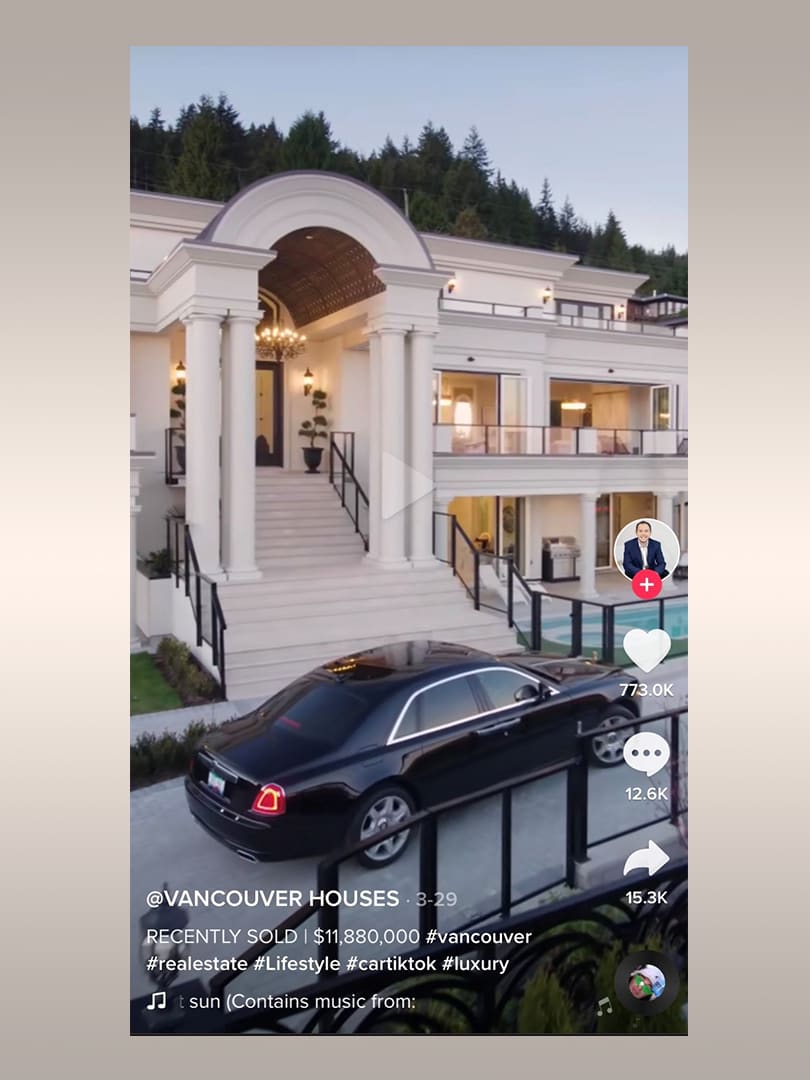 The account, helmed by luxury realtor Max Hasman, showcases some of the most luxurious homes in Vancouver, including an European-inspired dream house, a beach home, an Olympic Village penthouse and more. Some are truly jaw-dropping.
LUXURY TRAVEL: @THECAMERONLEE
Need to feed your wanderlust but not yet ready to travel? Content creator Cameron Lee shows you what it's like to stay at exclusive hotels around the world.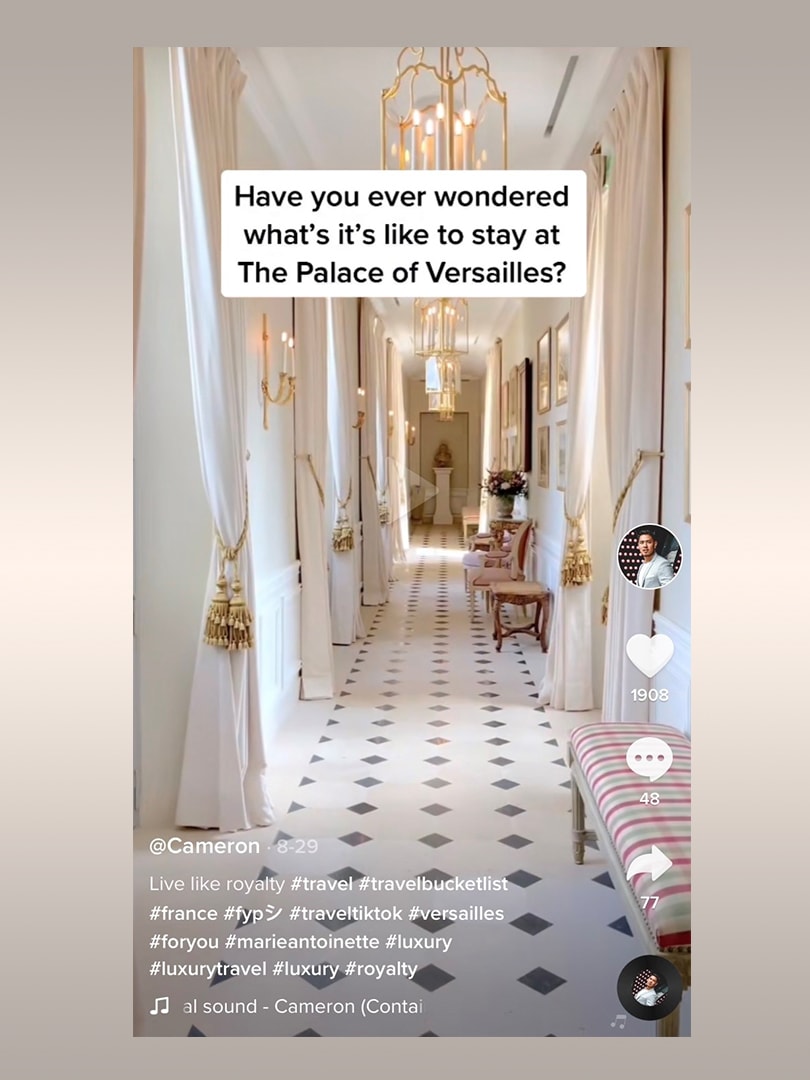 Recent stays include the Palace Of Versailles in Paris; a US$1,200 per night over-the-water bungalow in St Lucia, the Caribbean; a US$17,000 suite in Jamaica and more. Colour us jealous.
HANDBAG TIKTOK: @ITSCELESTA
This one's for the bag collectors out there. Dubbed the queen of handbag Tiktok, Celesta talks about the latest fashion and bag trends, reviews her luxury bag collection and shows you how to style her favourite bags.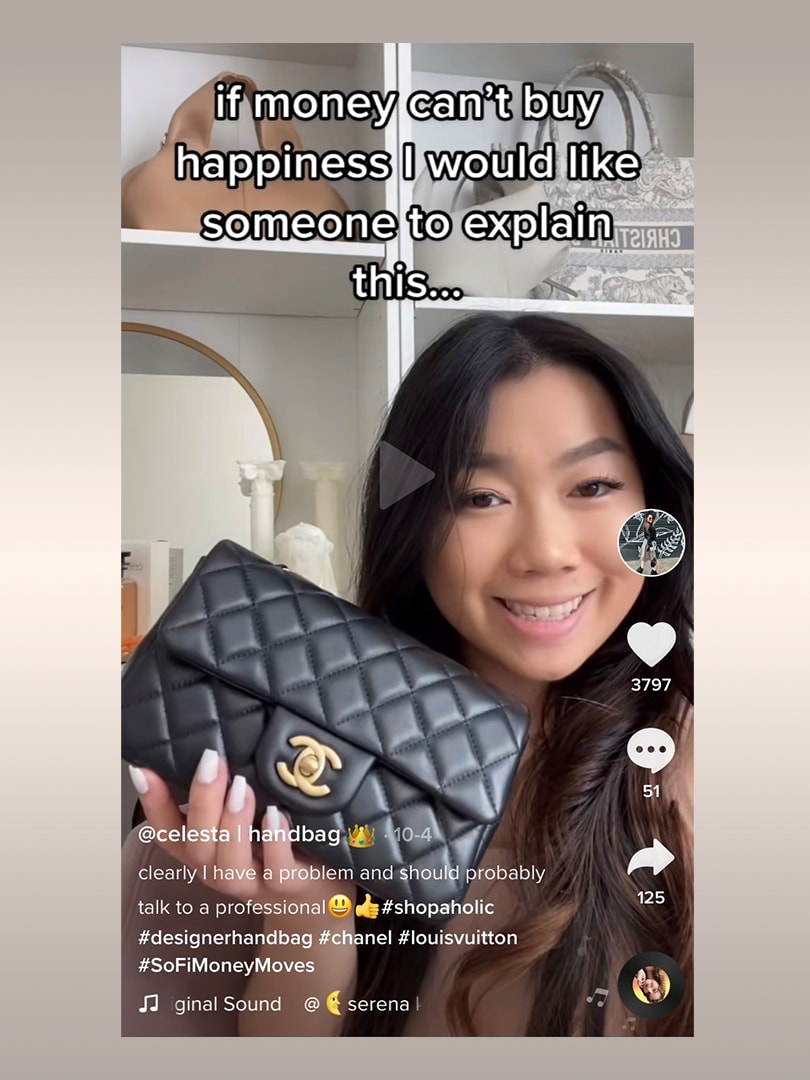 Are there designer handbags that are outrageously overpriced? Celesta gives her honest opinions, too.