Luxury items will get more expensive in 2022, say experts
Among the trends forecast for 2022: Luxury goods spending will hit record levels, surpassing pre-pandemic levels, while price hikes for luxury products will continue to occur, with some hitting double-digit increases.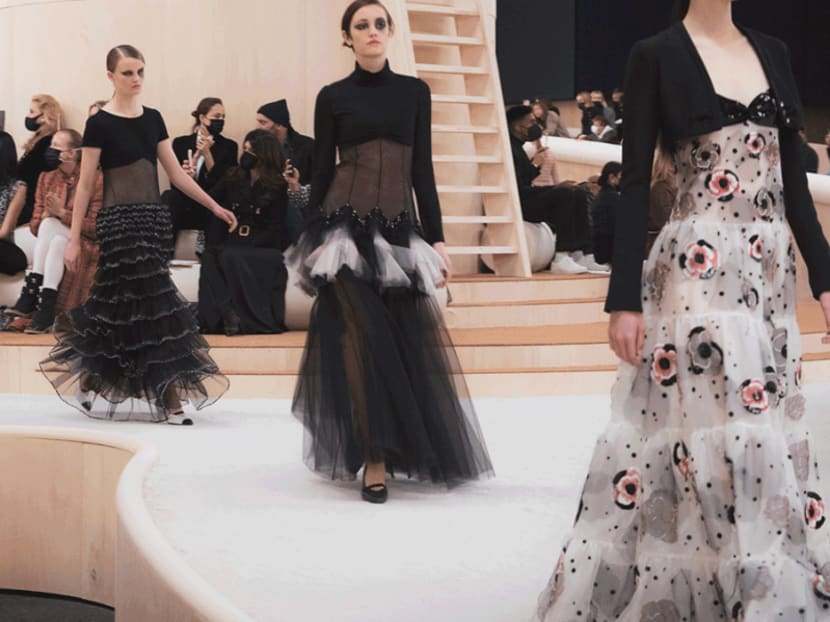 The past two years should have been horrible for the €283 billion (S$428 billion) luxury goods sector. Many of the usual triggers for high discretionary spending – confidence in the economy, international travel, social occasions – have been in short supply. Stores have closed, reopened and closed again; fashion shows and other key marketing events have been nixed or migrated online; supply chains have been squeezed; prices of materials and labour have gone up.
And yet global sales of luxury goods made a full recovery to pre-pandemic levels in 2021, according to analysts, as sector stocks – up 40 per cent year-on-year – outperformed the wider equity market for the sixth consecutive year. (Profits also made a full rebound thanks to rental renegotiations and other cost savings made early in the pandemic.)
Fiscal stimulus, a strong stock market and increased household savings buoyed spending in the US, and with fewer opportunities to splash out on dining or travel, many consumers funnelled what they would have spent on luxury services into luxury goods.
But the recovery has not been even. It is the large, conglomerate-backed brands with their vast geographic reach that have gained as smaller players have struggled, sold up or gone bankrupt. And though luxury spending has returned to 2019 levels in the US, China and Korea, sales in Europe and Japan remain depressed (due to a lack of tourists for the former and slow vaccine adoption for the latter).
With the spread of the Omicron variant, new lockdowns in Europe and economic headwinds in China, the picture for 2022 is cloudier than it was a year ago. Here's what to watch for.
LUXURY GOODS SPENDING WILL HIT RECORD LEVELS
Despite the ongoing challenges posed by COVID-19, analysts are confident that revenues in 2022 will continue to surpass pre-pandemic levels. After growing 4 per cent between 2019 and 2021, Bain estimates sales will increase from €283 billion in 2021 to between €300 billion and €310 billion in 2022.

But who is spending on what – and where – looks quite different from 2019, says Thomas Chauvet, head of luxury goods research at Citi. Chinese tourists who used to open their wallets in Paris and Hong Kong are now buying luxury goods at home; in the US, there has been a surge of buying among Americans in Austin, Pittsburgh and other non-coastal cities, as many people have migrated from larger metropolises during the pandemic.
With travel and social gatherings still limited in many parts of the world, the shift from spending on experiences to goods is likely to stick around for another year; eventually "this will normalise," said Federica Levato, Milan-based partner at Bain & Company.
Some analysts have sounded a note of caution, however. In November Goldman Sachs cut its 2022 forecast for luxury goods growth from 13.5 per cent to 9 per cent, citing concerns around China's GDP, property prices and "Common Prosperity" policy. There has also been a country-wide crackdown on showing off wealth, with regulators censoring such content on social platforms.
PRODUCTS WILL GET MORE EXPENSIVE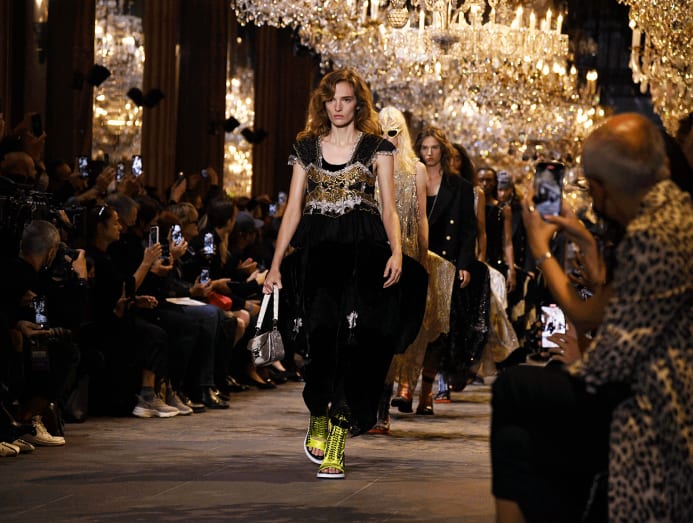 After remaining stable for years, luxury brands including Louis Vuitton, Hermes and Chanel raised prices during the pandemic (in the UK Chanel's classic flap bag is now £6,630, or S$12,066, up 40 per cent from early 2020).

With material and labour costs rising, Citi's Chauvet said price hikes will continue into 2022, with some brands "even talking about double-digit price increases, Moncler in particular". Those increases "should deliver double-digit revenue growth for the industry even if volume growth normalises", he said.

BRANDS WILL TAKE GREATER OWNERSHIP OF SUPPLY CHAINS
Brands including Chanel, Prada and Zegna have begun to acquire more of their suppliers as access to the best materials and manufacturers is becoming more difficult and costly, and customers demand greater transparency about where and how products are made.
That trend is set to continue in 2022: Zegna chief executive Gildo Zegna tells the FT the brand plans to use funds from its recent public listing to make more acquisitions across its supply chain, and Chanel president Bruno Pavlovsky says the company is planning additional investments in its supply chain after having bought up about two dozen of its suppliers last year.

SECONDHAND WILL OUTPACE THE OVERALL LUXURY GOODS MARKET
The secondhand market continued to grow throughout the pandemic, reaching estimated sales of €33 billion last year. Having formerly ignored the segment, brands keen to embrace more circular business models – and serve the niche but growing cohort of customers who no longer want to buy new products – have begun to partner with secondhand platforms such as Vestiaire Collective and The RealReal to offer authentication services and incentivise customers to consign their past purchases via store credit. Some smaller brands, including Rachel Comey and Marques' Almeida, are using their websites to facilitate secondhand sales directly. Expect larger brands to follow suit.
THE INDUSTRY WILL BE LESS SUSTAINABLE
The luxury goods industry has made significant strides on sustainability in recent years: Environmental profit and loss statements have become standard among major groups and brands, and designers have embraced certified-sustainable fabrics and upcycling to an unprecedented degree. But with demand for luxury goods reaching all-time highs, product volumes are going up and the industry's environmental footprint is consequently becoming worse.

NFTs WILL REACH A TIPPING POINT
By 2025, Gen Z will account for more than one in five luxury purchases, according to Bain. To reach them, brands will invest further in gaming partnerships (Fortnite, Honor of Kings) and NFTs, the latter of which is becoming a revenue stream in its own right.

Dolce & Gabbana set a record when it auctioned off a nine-piece collection of NFTs for US$6 million (S$8 million) in September; a Morgan Stanley report boldly predicts that metaverse gaming and NFTs is a €50 billion annual revenue opportunity for luxury companies, and could offer a 25 per cent uplift to industry profits by 2030.

BRANDS WILL INVEST MORE IN ECOMMERCE

The online share of luxury sales nearly doubled from 12 to 22 per cent during the pandemic, a figure that is expected to rise to as much as 30 per cent by 2025, per Bain. Having previously relied on online department stores and other wholesale channels for the majority of their online sales, brands such as Gucci and Alexander McQueen are migrating to consignment models and improving their own websites, giving them greater control over inventory, pricing and customer relationships.

NEW CHAPTERS AT BURBERRY, FERRAGAMO AND BOTTEGA VENETA
The pandemic has been challenging for independent brands, and 2022 will see the installation of former Burberry chief executive Marco Gobbetti at shoemaker Ferragamo, where the first order of business will be the appointment of a creative director to replace Paul Andrew.
Former Versace chief executive Jonathan Akeroyd will succeed Gobbetti at Burberry in April, where he'll be tasked with evolving – or redirecting – Gobbetti's five-year plan to take Burberry upmarket and make it a serious player in leather goods.

Raf Simons' former right-hand-man Matthieu Blazy will make his debut at Bottega Veneta in February, following the departure of Daniel Lee in November. Don't expect a major creative overhaul here: The minimalist, industrial aesthetic Lee brought to Bottega over his three-year tenure has been a success, and Blazy is expected to continue to iterate on it.

Elsewhere, London-based Phoebe Philo is expected to unveil her first collection for her LVMH-backed namesake label; A Bathing Ape founder Nigo will show his first designs for LVMH-owned Kenzo (the brand also has a new chief executive in Sylvain Blanc); and former Louis Vuitton accessories creative director Camille Miceli will make her debut at Emilio Pucci.

By Lauren Indvik © 2022 The Financial Times
Source: Financial Times/ds