How LVMH went from making luxury perfumes to hand sanitisers in 72 hours
How did LVMH's fragrance factory manage to turn its production around so quickly? One reason is that cosmetics manufacturing is a close cousin to pharmacy, so the factory could be quickly repurposed.
On a normal day, LVMH's factory outside Orleans, France, churns out lavishly coloured bottles of perfume for its Christian Dior brand: Gold for J'Adore, deep purple for Poison, and candy pink for Miss Dior.
But in the early hours of Monday (March 16) morning, something a bit less polished rolled off the production line: The first plastic bottles of hand sanitiser destined to be used by doctors and nurses in Paris hospitals on the front line of the battle against coronavirus.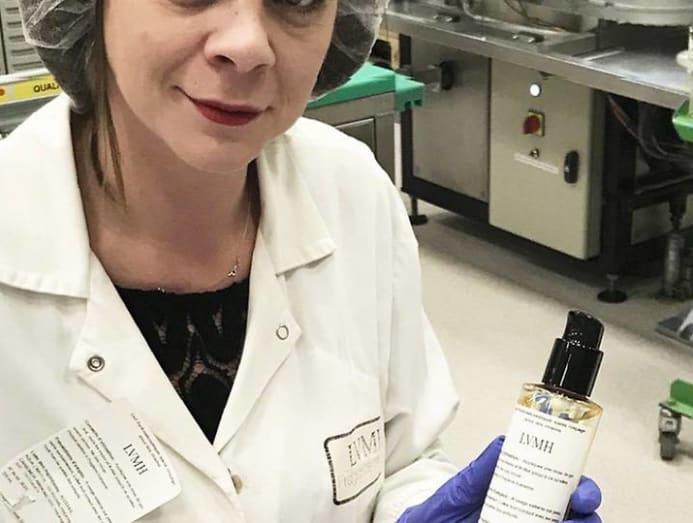 The project came together at lightning speed, a mere 72 hours after the French government issued a call to industry on Friday (March 13) to help fill gaps of key medical supplies as the spread of the virus accelerated. It showed how billionaire Bernard Arnault, who built LVMH into a luxury giant and France's biggest company, can marshal resources quickly and draw upon informal yet powerful networks of influence.
The 71-year-old tycoon greenlighted the effort on Saturday night in a brief text message to LVMH's general secretary Marc-Antoine Jamet, who had been liaising with health officials and staff internally all day as they raced to get a test batch approved.
It read simply: "Excellent!!"
LVMH is donating 12 tonnes of the hand sanitising gel to the 39 hospitals of the Paris system known as the APHP. It will also ramp up production with two additional production lines soon at the Givenchy factory in l'Oise and another for the Guerlain brand near Chartres.
"LVMH will continue to honour this commitment as long as necessary," said the company in a statement.
The move came as France entered shutdown on Monday (March 16) and as cases of coronavirus were doubling every 72 hours, with more than 22,300 people diagnosed and 1,100 dead as of Wednesday (March 25) morning. President Emmanuel Macron declared the country "at war".
How did LVMH, a sprawling conglomerate with 76 companies in its portfolio, manage to do this all so quickly?
One reason is the decisiveness of Arnault. Speaking of his boss, Jamet said: "He bombards you with questions, and then goes off to think. It's a family-owned company with a guy at the top who makes decisions very quickly."
Another reason is cosmetics manufacturing is actually a close cousin to pharmacy, and the factory equipment could be quickly repurposed. Sanitising gel requires three main ingredients – purified water, ethanol and glycerine – all of which LVMH already had on hand.
In addition to perfumes, the Dior, Givenchy and Guerlain factories also make liquid soaps and moisturising creams for the brands. Those products are similar in viscosity to hand sanitising gel, so LVMH could use its usual filling machines, plastic bottles and pump dispensers. A tall metal tank at the Dior factory usually used to distil scent could be used to mix the ingredients, and a machine for filling up soap bottles drafted into packaging the gel.
The last thing that helped LVMH move quickly is that in a crisis, France turns out to be a pretty small place. The cliche that the business and political elite cluster in the same Paris arrondissements, attend the same schools and socialise together exists for a reason.
"In the French system, we all know each other," said Martin Hirsch, a medical doctor and high-ranking civil servant who runs the APHP. "It can be inconvenient in normal times, but it's great in a crisis."
LVMH's Jamet first texted Hirsch last Saturday, offering to help make gel. The two had been friendly for years and first got to know each other from their days in L'Ecole Nationale d'Administration – the elite postgraduate institution. Hirsch was immediately receptive to the idea. Shortages of hand sanitiser had not yet cropped up in the hospitals that he oversaw but he knew that would not last long. "We were not completely safe with the gel stocks and suppliers we had, so we were actually looking into whether we could make it ourselves," he recalled.
He sent his scientific adviser to the LVMH research facility that evening to check on whether their recipe would pass muster with regulators. The World Health Organization advises using an alcohol-based hand rub against coronavirus as an alternative when soap and water are not available. French regulators had issued guidelines but LVMH's recipe was slightly different so it had to be tested for efficacy and approved by the health minister.
Again, LVMH's network went into action. Jamet knew the health minister Olivier Veran from when the two had worked together on an industry charter to stop using runway models with very low body mass index. He called his office, and the ministry soon sent someone over to test the batches.
By 4am on Monday (March 16), the workers at the Dior perfume factory were set up and ready to go. The factory director Nicolas Ambolet surveyed his staffers as the production line began to run. "Our whole team is very proud to rise to this challenge together," he said.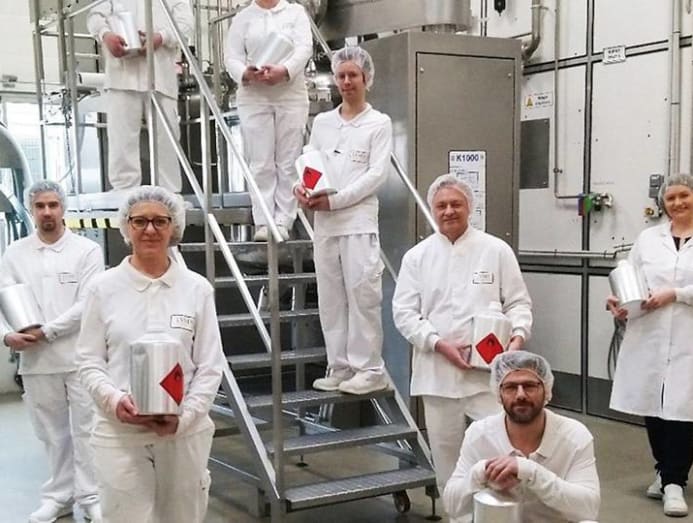 Other French companies have also risen to the occasion, mirroring what happened in China and Italy, which were hit by the outbreak weeks earlier. At the APHP network, BNP Paribas donated 500,000 masks to Paris hospitals, while Renault has loaned out 300 cars for medical personnel to use. L'Oreal said it was also retooling factories from its La Roche-Posay and Garnier brands to make millions of units of hand sanitiser for nursing homes and hospitals.
But corporate philanthropy remains rare in a country dominated by the state, so it sometimes backfires when the billionaires swing into action. Arnault and Kering owner Francois-Henri Pinault faced criticism from some after they pledged to donate hundreds of millions of euros to help the reconstruction of Notre-Dame cathedral after last year's fire.
This time around, LVMH's charity has been well received. On Tuesday night, Romain de Jorna, a worker at Hospital Saint-Louis in Paris tweeted a photo of the bottle of LVMH hand sanitiser: "Thank you . . . The product is magnificent in every sense of the word!"
"LVMH will continue to honour this commitment as long as necessary." – Company Statement

By Leila Abboud © 2020 The Financial Times