LVMH pulls out of Tiffany & Co acquisition – what went wrong, and what's next?
LVMH no longer wishes to pursue its multibillion-dollar acquisition of Tiffany & Co, but is the deal completely done for?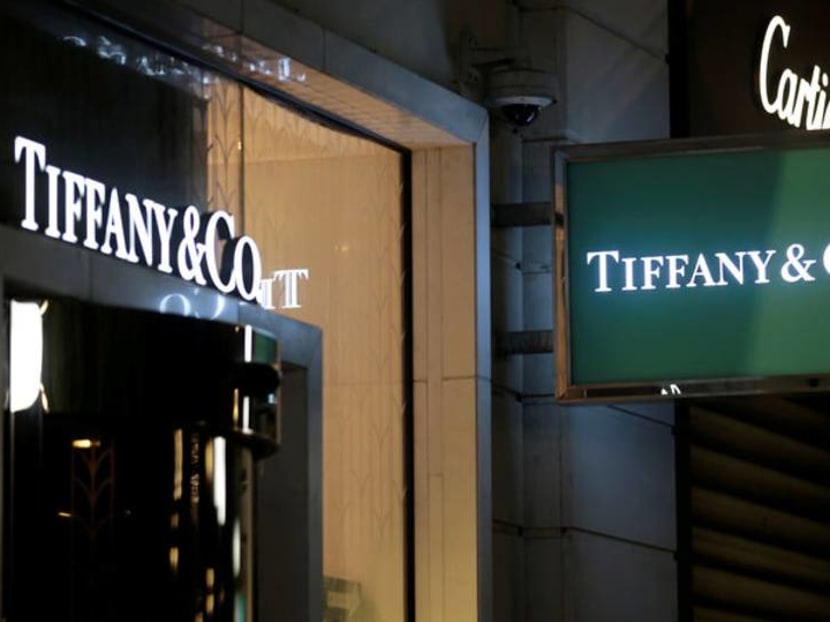 Louis Vuitton owner LVMH is backing out of its US$16 billion (S$21.8 billion) acquisition of Tiffany & Co, a deal that would have been the biggest ever in the luxury industry, had it gone through.
On Sep 9, the LVMH board released a statement saying it could no longer complete its takeover of the American jewellery company "as it stands", citing in part a threat of tariffs on French goods coming into the US.
"The board learned of a letter from the French European and Foreign Affairs Minister which, in reaction to the threat of taxes on French products by the US, directed the group to defer the acquisition of Tiffany until after Jan 6, 2021," LVMH said.
Battle lines have since been drawn. Tiffany & Co hit back by filing a lawsuit in Delaware, ordering LVMH to complete the transaction.
Roger N Farah, Chairman of Tiffany & Co, said in a statement released by the company, "We regret having to take this action but LVMH has left us no choice but to commence litigation to protect our company and our shareholders. Tiffany is confident it has complied with all of its obligations under the Merger Agreement and is committed to completing the transaction on the terms agreed to last year. Tiffany expects the same of LVMH."
It's a far cry from the fanfare and excitement that surrounded the deal when it was first announced in November 2019. "We have an immense respect and admiration for Tiffany and intend to develop this jewel with the same dedication and commitment that we have applied to each and every one of our maisons," Bernard Arnault, CEO of LVMH said at the time. 
"We will be proud to have Tiffany sit alongside our iconic brands and look forward to ensuring that Tiffany continues to thrive for centuries to come."
LVMH's acquisition of Tiffany & Co was meant to bolster its presence in the jewellery market, helping it to compete with rival Swiss jewellery company Richemont, the owner of Cartier. But this was before the COVID-19 pandemic ravaged the entire luxury industry, throwing the deal into question.
DEAL GONE SOUTH
Amid economic uncertainty, the deal lost its gloss and has looked dicey for months. WWD first reported in June that LVMH was reconsidering the deal, as board members were concerned about the economic impact of the COVID-19 pandemic, as well as growing social unrest in the US.
According to Reuters, Arnault had been in talks with his advisers to identify ways to pressure Tiffany to lower the agreed price, before ultimately deciding not to.
When the acquisition did not close on Aug 24, the deadline set out in deal documents, Tiffany extended the deadline to Nov 24.
Slightly more than two months before the November deadline, LVMH is now walking away from the deal. Speaking to reporters, LVMH's Financial Director, Jean-Jacques Guiony, said that the group had been obliged to comply by the letter from the French European and Foreign Affairs Minister to delay the acquisition till January next year.
As a result, the LVMH board said it would stick with the original merger agreement and date, and concluded it would not go ahead with the deal. "The deal cannot take place – we are prohibited from completing this transaction," Guiony said. 
Guiony also cited Tiffany's lacklustre performance. "We cannot be pleased by a loss-making company with sales falling 50 per cent."
In its statement, Tiffany said its performance remains in line with merger agreements and outlined optimistic prospects. It also said that the French government's request to LVMH to delay the deal has "no basis in French law".
Citing a French government source, Reuters reported that the French government's notice was not binding.
WHAT'S NEXT
A bitter, and expensive, legal battle is set to take place. But this doesn't mean that the deal is completely dead in the water.
Depending on the outcome of the lawsuit, the deal may be eventually completed, with LVMH acquiring Tiffany, potentially at a lowered price. But if LVMH walks away completely, Tiffany could remain an independent company, or look for a buyer once more.
If that's the case, LVMH rivals Kering or Richemont could potentially emerge as new buyers. But in the wake of a luxury industry turned on its heels as a result of the pandemic, it's hard to believe that multibillion-dollar acquisitions could be a priority for these companies, at least for now, when the priority is for brands to focus on recouping their losses instead.