Could the new Maserati Ghibli Hybrid be what electric dreams are made of?
Said to be faster than diesel and greener than gasoline, the Maserati Ghibli Hybrid saves fuel and reduces emissions without compromising on power and performance. We took it out for a spin to judge for ourselves.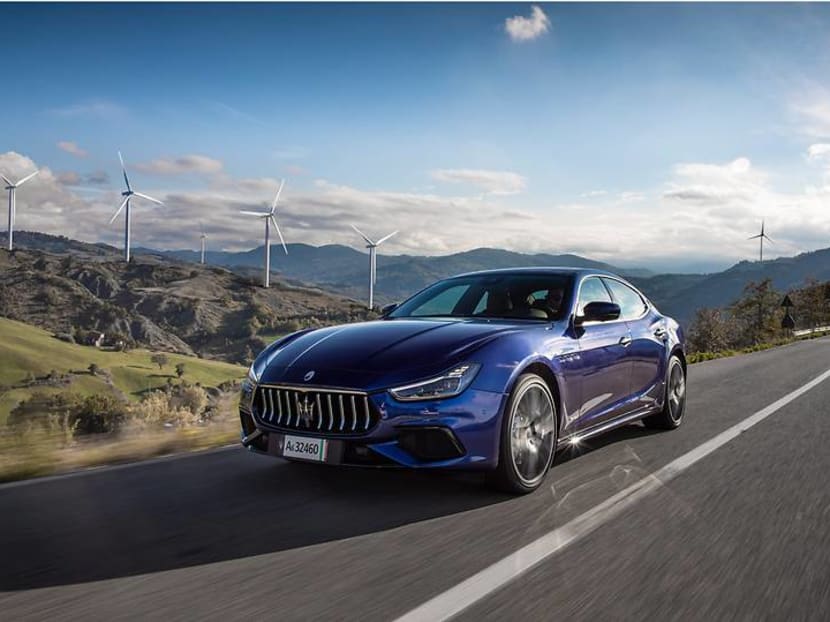 The name Ghibli, in Arabic, refers to the hot airstream blowing in from the Sahara desert. So it is rather fitting that the new Maserati Ghibli Hybrid arrives as a powerful wind of change signalling a new era for the Italian automobile manufacturer.
In the Maserati universe, the very first Ghibli was introduced in 1967 in the form of the AM115, a two-door 2+2 V8-engined grand tourer.
Now, five-and-a-half decades and several incarnations later, the Ghibli Hybrid opens a new chapter for the brand, as its first-ever model equipped with a hybrid engine.
Maserati is coming in a little late to the electric game but, as they say, better late than never. 
Well, given the prevailing climate change phenomenon and more stringent emissions requirements, automakers have little choice but to accelerate their electrification plans or risk irrelevance.  
And Maserati has decided to enter the electric fray with a mild hybrid (MHEV) rather than a plug-in hybrid (PHEV).
Meaning, the car combines a 4-cylinder, 2-litre engine with a 48-volt hybrid system (comprised of a belt starter generator, a battery, an eBooster and a DC/DC converter) that enables energy to be recovered when slowing and braking – instead of an external charging system as with a PHEV. This effectively saves weight, as the latter would require a larger battery pack. 
Built entirely at the Turin Production Hub in Italy, the new Ghibli Hybrid thus offers an electric boost when you need additional torque; said to be faster than its diesel variant, with performance in line with the 350hp Ghibli petrol version.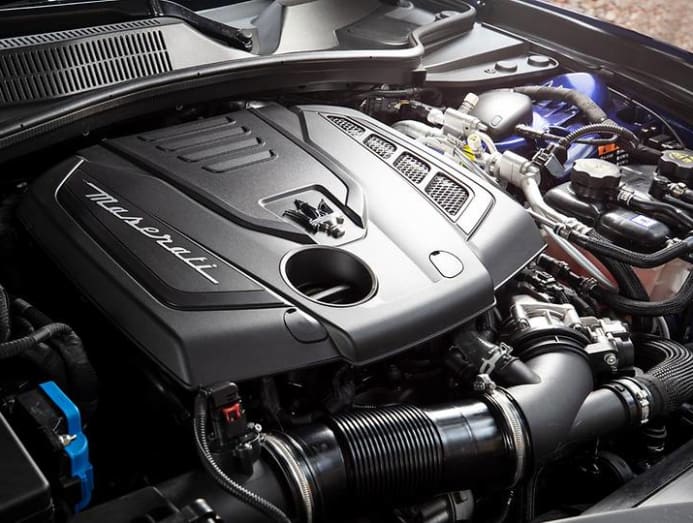 So with the new electrified powertrain and hybrid propulsion, you now have a car that consumes 20 per cent less fuel while cleverly reducing emissions by up to 25 per cent, making the Ghibli Hybrid even more efficient than those equipped with diesel V6 engines – while delivering the smooth response of a 6-cylinder engine.
All that works out to 330hp of power and 450Nm of torque, powering the Ghibli Hybrid to complete the century dash in a respectable 5.7 seconds. 
Acceleration is brisk for this fairly heavy (almost two-tonne) model built around a modified version of the chassis and bodywork of the Ghibli V6. There's better weight distribution with the engine front-mounted and the battery placed in the rear – all designed to make it a more agile and fun drive. And agile it certainly is.
The Ghibli Hybrid blows through the streets like a powerful gale; you scarcely feel its heft. The ride is dynamic and firm, with body control mostly good, save for that one time in an underground carpark that got us a little shook.
Mitigating factors well noted, though, was the fact that it had been raining heavily that day and, paired with the smooth resin-coated flooring of the carpark, the body roll was greater than we would hope for for a vehicle of this class.
The good news is that the one-off experience did not recur during our two full days with the Ghibli Hybrid, as the rear-wheel drive demonstrated solid grip dynamics on asphalt during regular road driving.
To this end, the car integrates the Maserati Stability Programme, comprised of a system of sensors for early detection and intervention. For example, when skidding is detected, the system reduces the engine's torque output and may activate the brakes, with engine brake torque control initiated when downshifting on low-grip surfaces.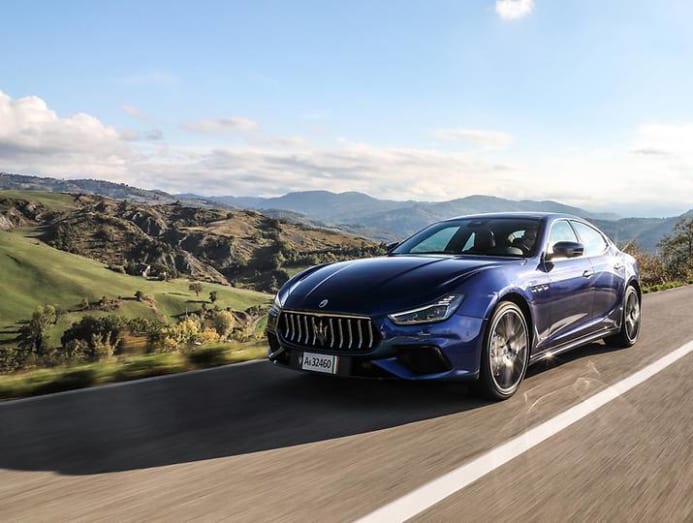 Also worth noting is the Ghibli Hybrid's eight-speed ZF automatic transmission, which is also used on Maserati's Quattroporte and Levant models, ensuring ultra smooth shifts and sharp handling.
Meanwhile, the double-wishbone suspension on the Ghibli Hybrid continues the brand's race-bred tradition, with the option of a Skyhook suspension system where all four dampers can be electronically controlled independently of each other.
The latter, which comes as standard on the GranSport trim, becomes sportier with extra damping stiffness and further minimises body roll when the driver presses the suspension button. 
IT'S WHAT'S INSIDE THAT COUNTS
As one would expect of a Maserati, the Ghibli Hybrid's interior cabin is as luxurious as it gets; lavished in plush leather and elegant wood trimming for a superb level of craftsmanship, to say the least.
Besides the GranSport trim, which comes with a wood-finished leather sport steering wheel fitted with aluminium gearshift paddles and Inox sport pedals matched with a wood trim dashboard finished in high-gloss Black Piano, there's a more exclusive GranLusso trim wrapped in a luxurious Ermenegildo Zegna interior.
On the latter, fine grain natural Pieno Fiore leather in Nero (black), Rosso (red) or Cuoio (tan) meets 100 per cent natural fibre mulberry silk inserts on the seats, door panels, roof lining, sunshades and ceiling light fixture.
The silk, always in anthracite colour, can also be combined with three different shades of fine leather in black, red or tan. Both trims feature 12-way power sport leather front seats while the driver's seat on the standard model comes with 6-way electric adjustment.
You'll find the new-generation MIA (Maserati Intelligent Assistant) multimedia system easy to use while appreciating the greater personalisation options, showcased in a MTC (Maserati Touch Control) Plus infotainment system that has grown from 8.4 inches to 10.1 inches, now more elegantly couched in a frameless design.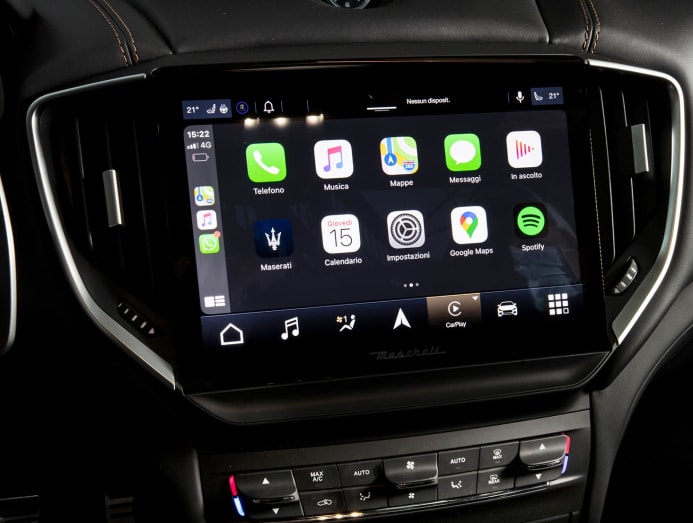 There's wireless smartphone charging via a pop-out tray located below the touchscreen and controls, while an eight-speaker Harman Kardon Sound System comes as standard on the baseline model. You can also opt for the 10-speaker Harman Kardon Premium Sound System or 15-speaker Bowers & Wilkins Premium Surround Sound System with QuantumLogic Surround for those who want the finest hi-fi equipment for company on their drives.
Supported by forward and rear-view cameras, the suite of driving and safety assist certainly come in handy, from Adaptive Cruise Control with Stop & Go function and Active Blind Spot to Lane Keeping Assist and Advanced Brake Assist. Traffic Sign Recognition, which provides real-time information on current speed limits on the instrument panel, is optional. 
And there's yet another nifty feature: An Air Quality Sensor that utilises an intelligent sensor and signal analysis system to calculate external pollution levels and prevent polluted air and toxic gases from entering the cabin.
SWEET (ELECTRIC) DREAMS ARE MADE OF THIS
Now let's talk exterior styling. The Ghibli Hybrid will appeal to those keen on its coupe-like silhouette and exclusive profile, characterised by a more elegant front grille.
Whichever shade you choose for the bodywork, it is certain to be sublime in its elegance. Though if you ask us, one need not look further than the bespoke Grigio Evoluzione shade of cool grey with blue overtones.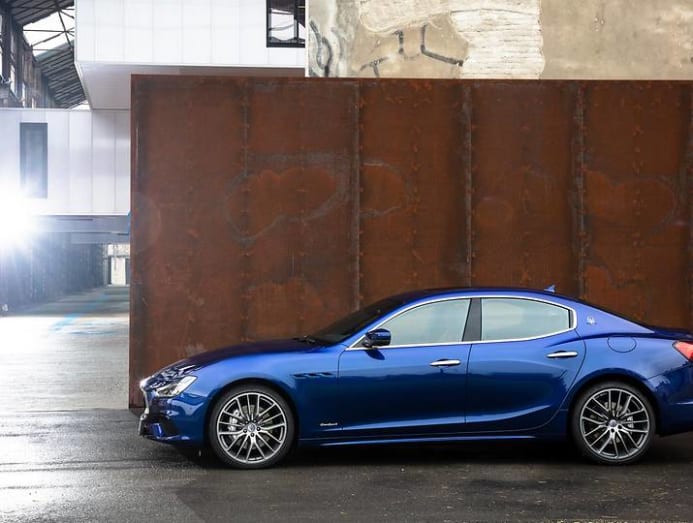 Signalling the electric vibes of the Ghibli Hybrid, blue accents abound on the various Maserati leitmotifs, from the blue-hued iconic triple side air vents on the front mudguard to the blue lightning bolt striking through the Saetta logo on the rear pillar and blue Brembo brake callipers – all perfectly complementing the blue interior stitching.  

The assisted door closure, functioning much like your soft-closing kitchen cabinet doors, offers yet another level of luxury with a side of peace of mind.
You'll also be happy to know that you get a generous 500 litres of boot space, despite the car carrying a battery pack, and you can activate the motorised latch simply by moving your foot under the rear bumper – useful for when your hands are full with kids or shopping bags.
And while you're hanging out at the rear, you'll be even happier to know that – despite it being an EV – the manufacturer has managed to keep the primeval rumble of the distinctive growl signature of every Maserati on the Ghibli Hybrid. This was done by tweaking the fluid dynamics of the exhaust, without being artificially enhanced by amplifiers or resonators.
As they say, luxury is always in the details, and this was certainly music to our ears as we drove away in this powerful, premium sophisticated sedan.
MASERATI GHIBLI HYBRID SPECIFICATIONS
ENGINE: 4-cylinder, 2-litre petrol engine with a 48-volt Hybrid system
POWER: 330hp at 5,750rpm
TORQUE: 450Nm at 4,000rpm
TRANSMISSION: Eight-speed ZF automatic gearbox with paddle shift
0-100 KM/H: 5.7 seconds
TOP SPEED: 255km/h
FUEL CONSUMPTION: 7 litres/100km 
PRICE: S$338,800 (without COE)