Space for golf bags? Why McLaren's new GT is a McLaren unlike any other
Depending on your point of view, it's either the best handling grand tourer (GT) on the market today or the most compromised McLaren. But you could also see it as the most eminently daily-drivable McLaren on sale today.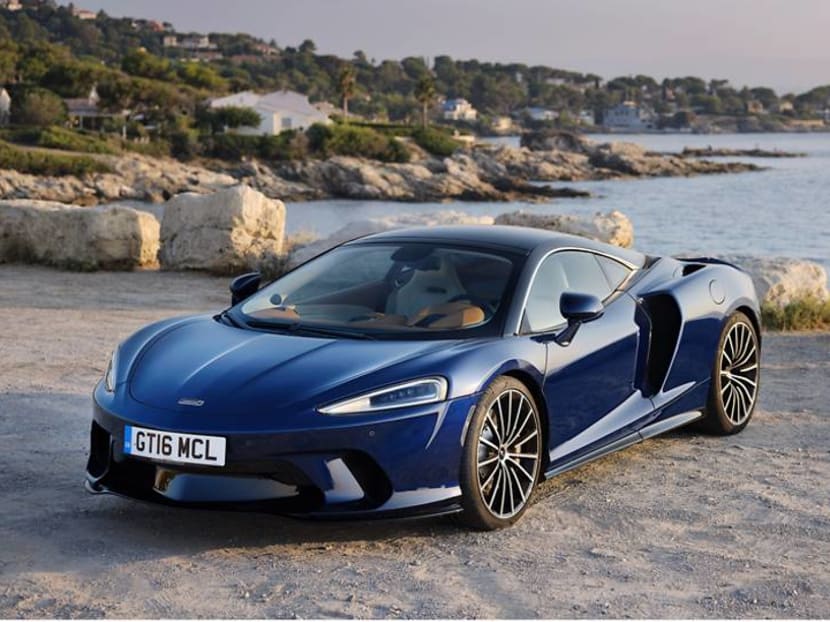 Ordinarily, a carmaker lauding its new product's ability to carry golf bags as a key feature would rate painfully low on the scale of newsworthy points. So low in fact, that they might as well be telling us, "please buy our new car, it's got an engine in it… and we'll throw in four wheels at no extra cost!"
But McLaren isn't your average carmaker. It makes exclusively two-door (beetle-wing doors, to be specific), two-seater sports cars with nary an SUV in sight. In fact, the British manufacturer is one of the last "true" purveyors of sports cars out there – along with Ferrari – without a high-riding vehicle in the lineup.
How Woking is doing without the money-printing safety net of said vehicle archetype is open to debate, however. In the past few months, and as a direct result of the ongoing pandemic, McLaren has laid off a quarter of its workforce.
But that's a story for another time.
Without an SUV in the range, McLaren has to turn to other avenues of product development. Limited-run, hyper-special, hyper-expensive hypercars like the Senna, Speedtail and Elva aside, there's only so many variants of its effectively two-strong model lineup (namely, the 570 and 720) it can crank out.
Which leads us neatly to the GT, a car that sits apart from its Sport Series and Super Series brethren in a category all of its own. Specifically, the GT is a Grand Tourer, a sort of vehicle built for long-haul touring with attendant luggage-hauling capabilities.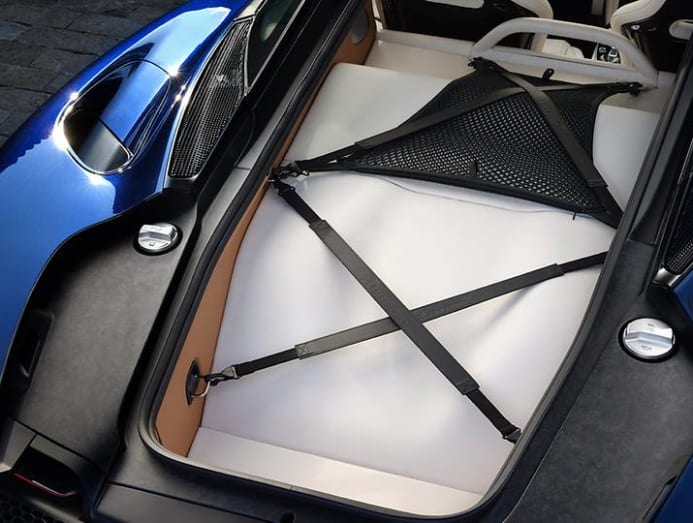 Luggage that includes the aforementioned golf bags for a class-leading total of 420 litres in the back, with an additional 150 litres on offer underneath the bonnet.
There's bold claims of the GT "rewriting the rules of modern Grand Touring… for a new McLaren audience", and those claims are largely true, especially the first bit.
The rules state that a grand tourer has to be big, comfortable and quick, with particular emphasis being placed on the last two points, a car built to be a continent-crossing cruiser first and a sports car second.
The McLaren GT, however, is very much a sports car first, something that should be apparent from the get-go, from hoisting yourself over the sills and nestling yourself into the heavily scalloped bucket seats. The driving position is low, and visibility anywhere but forward is, shall we say, compromised.
Its controls too, are far weightier than you'd expect from a vehicle of the GT's ilk. The steering, throttle and brakes require you to be firm of both hand and foot, particularly its brakes, which while terrific on a race track, are too grabby for comfort in city traffic.
And the noise. Oh, the noise. While most grand tourers are content with a genteel rumble or purr in the cabin, the McLaren GT brooks no such gentility. Thumb the start button located in the centre console and the very powerful engine a couple of centimetres behind your ears makes its presence known – a 620hp V8 with a 4-litre displacement and a pair of turbochargers, if you must know.
It's noise that never really subsides, even at moderate cruising speeds. There's the ever-present rumble of the V8 engine, the whistling of its turbochargers and an assortment of other mechanical noises that should leave you in no doubt the GT doesn't quite live up to its moniker.
This is also a car that McLaren claims is its most refined one yet. Which only goes to show how much harder-edged its other offerings are. Even in the GT, it delivers its (considerable) performance in a manner quite unbecoming of a standard grand tourer, with a sharp push instead of a firm shove.
On the plus side, the GT handles with the sort of verve and precision its rivals can only dream of. It's a touch less sharp than other McLarens, but then it's only noticeable if you really go looking for it.
Part of that must surely be down to its weight. At 1,530kg, it's the first McLaren to cross the 1.5-tonne mark, something that's perhaps anathemic to a carmaker that obsesses over weight, a carmaker that goes so far as to specify titanium bolts on some of its other cars in order to cut flab.
That said, it's still at least 200kg lighter than any of its rivals, the Aston Martin DB11 weighs in the region of 1,700kg, and the Bentley Continental GT is around 2,100kg, for instance.
All told, the McLaren GT the lightest, best-handling, fastest-accelerating grand tourer your S$859,000 (base price excluding COE and optional extras, of course) can buy you at the moment.
On the flip side, those traits also make it the least grand of the grand tourers your S$859,000 can buy you at the moment.
Against its major competitors, it's far too raucous and far too much of a battle-axe, when the breed template actually calls for something that puts comfort first and agility second.
Against other McLarens, the GT's styling is too restrained (think simpler lines and an absence of strakes, vents and enormous aerodynamic devices) and it doesn't handle with quite the same sharpness.
Depending on your point of view, it's either the best handling grand tourer on the market today or the most compromised McLaren. But that's just us being harsh. You could also see it as the most eminently daily-drivable McLaren on sale today, and perhaps that's something worthy of mention.
And given it's the first McLaren ever to be able to carry golf bags around without impinging too much on the marque's reputation for sharp-handling cars, that's certainly something.